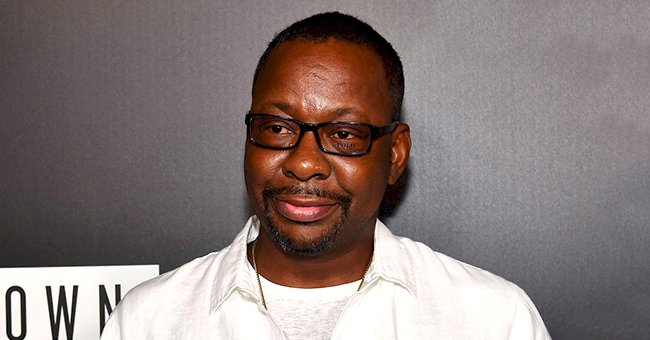 Bobby Brown Has Lost Two of His Seven Children - Look Inside their Tragic Life & Deaths
Bobby Brown's life was marred by tragedy when his daughter Bobbi Kristina died in 2015 after accidentally drowning in her bathtub. Five years later, the singer had to relive the pain of losing a child when his 28-year-old son passed away.
Bobby Brown left his mark in the entertainment industry as part of the boy group New Edition back in the '90s. However, it was his relationship with late icon Whitney Houston, and the drama surrounding it, that turned Brown into a mediatic sensation.
A father of seven, Brown has come a long way from the immature R&B sensation addicted to drugs, to a loving and doting dad and husband. Sadly, he's had to endure some terrible losses in the past 5 years that left him with only five kids to take care of.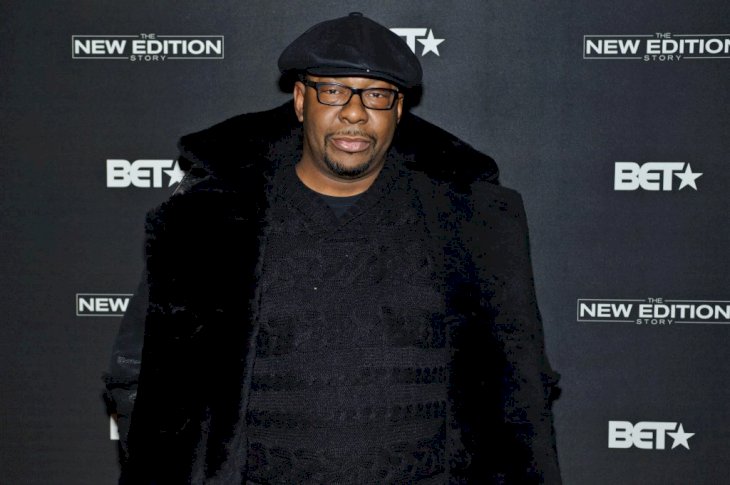 Bobby Brown at BET's screening of "The New Edition Story" on January 3, 2017 in Chicago, Illinois. | Photo by Timothy Hiatt/Getty Images for BET
BROWN'S KIDS & THEIR MOTHERS
Brown became a first-time dad at the age of 17 when his then-girlfriend, Melika Williams, gave birth to their son Landon in 1986.
He then went on to welcome two more kids, daughter La'Princia and son Bobby Jr., with Kim Ward. Although they never married, the couple had an on-again-off-again relationship of 11 years that ended for good in 1991.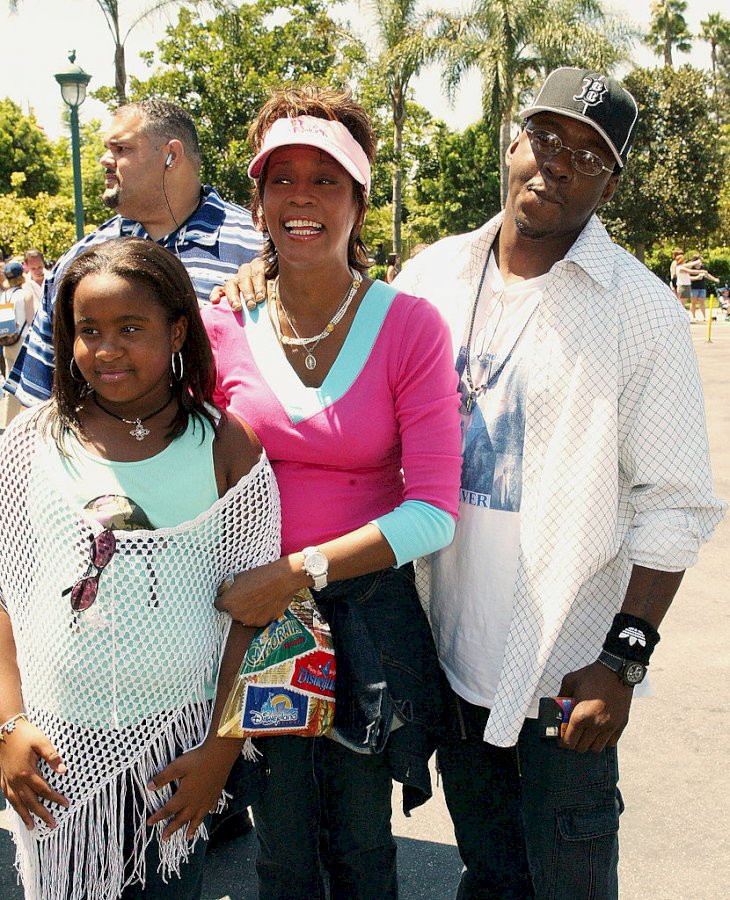 Whitney Houston, Bobby Brown and Bobbi Kristina at the premiere of "The Princess Diaries 2: Royal Engagement" at Disneyland on August 7, 2004 | Photo by Frederick M. Brown/Getty Images
Brown started his romantic relationship with Whitney Houston that same year, and they went on to marry in 1992. Their only daughter, Bobbi Kristina Brown, was born in 1993.
Brown and Houston's relationship was filled with accusations of domestic violence, drug and alcohol use, and infidelity. The couple divorced in 2007 and Houston got custody of then 14-year-old Bobbi Kristina.
Brown found love again with Alicia Etheredge, whom he married in 2012. The couple shares three kids: son Cassius, and daughters Bodhi and Hendrix.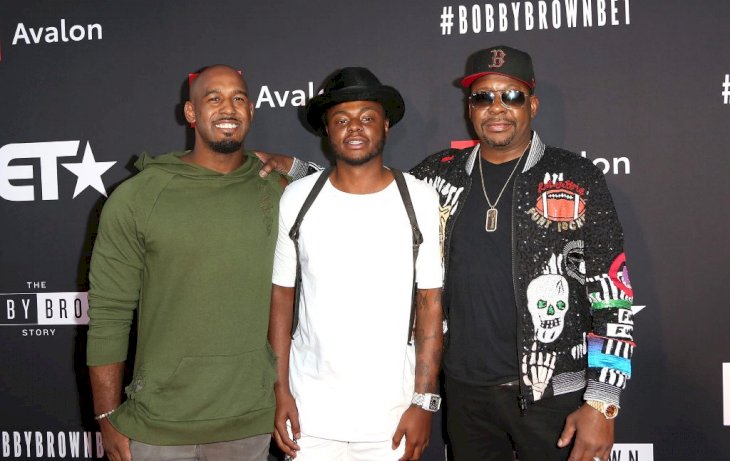 Landon Brown, Bobby Brown Jr., and Bobby Brown at the premiere of "The Bobby Brown Story" on the Paramount Studios lot on August 29, 2018 | Photo by Maury Phillips/Getty Images for BET
After her mother died in February 2012, Bobbi Kristina Brown was said to be "inconsolable." However, eight months later, she caused controversy when she announced her engagement to long-time family friend Nick Gordon, whom she had called her "big brother" before.
Despite the outrage from her family, Bobbi Kristina and Nick took their relationship forward, but sadly, it all came to a tragic end when, mirroring her mother's death, she was found unresponsive in a bathtub on January 31, 2015.
Although paramedics managed to get Bobbi Kristina breathing, she had to be placed in an induced coma after doctors determined her brain activity was significantly diminished.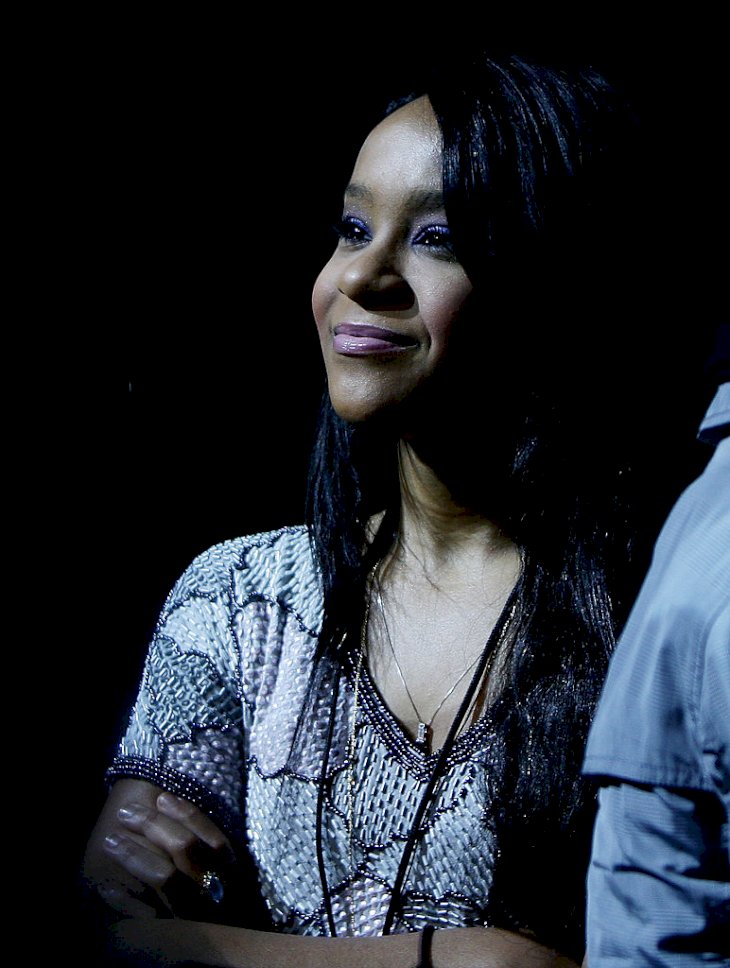 Bobbi Kristina at Withney Houston's concert held at Mediolanum Forum on May 3, 2010, in Milan, Italy. | Photo by Vittorio Zunino Celotto/Getty Images
She spent two months in a coma and was later moved to hospice care despite her father's efforts to found a different opinion from specialists.
Bobbi Kristina died at age 22 on July 26, 2015. An autopsy released to the public a year later revealed that the "underlying cause" of death was "immersion associated with drug intoxication."
Nick Gordon would be later found legally responsible for Bobbi Kristina's death in a civil in 2016, although no criminal charges were filed against him. Gordon died from an heroine overdose in February 2020.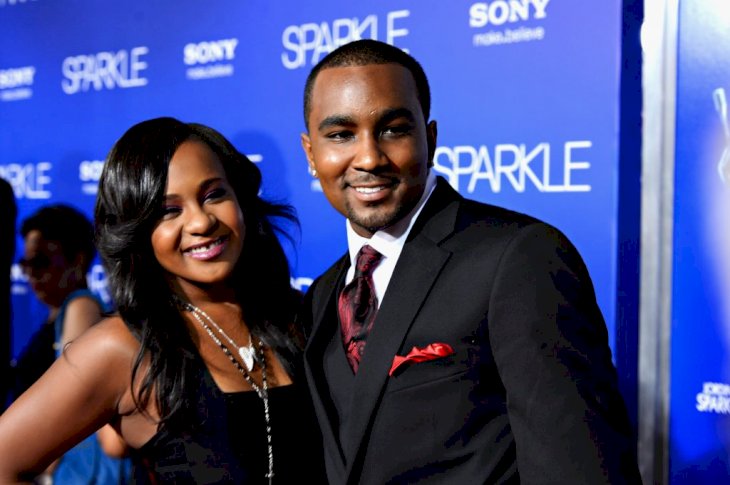 Bobbi Kristina Brown and Nick Gordon at the premiere of Tri-Star Pictures' "Sparkle" at Grauman's Chinese Theatre on August 16, 2012 in Hollywood, California. | Photo by Frazer Harrison/Getty Images
BOBBY JR.'S LIFE CUT SHORT
Bobby jr. first came into the spotlight when he joined his dad and some of his siblings in the short-lived Bravo reality show "Being Bobby Brown" in 2005.
Like his father, Bobby Jr. was also interested in music and he released his first single, "Say Something," in September 2019.
Bobby Jr. was found dead at his California home on November 18 and, according to the Los Angeles police, no foul play was suspected. He was 28.
According to sources close to the family, Bobby Jr. had been feeling ill in the days prior to his passing. However, he did not have COVID-19.
"Please keep my family in your prayers at this time. Losing my son at this point in our lives has devastated my family. There are no words to explain the pain."