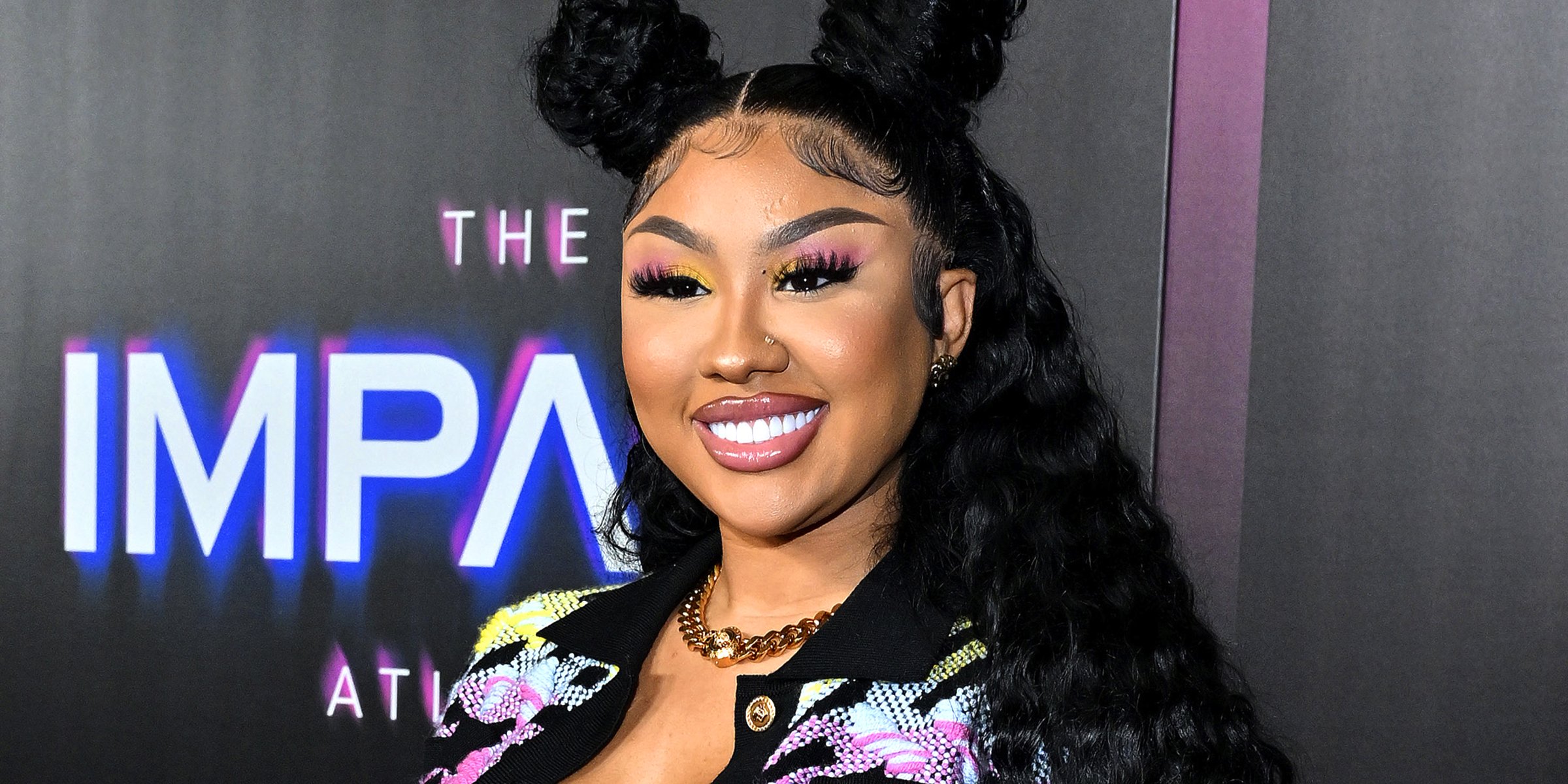 Ari Fletcher | Source: Getty Images
Ari Fletcher's Former Boyfriends — Facts about Her Dating History

Renowned social media influencer Ariana Fletcher, known as Ari Fletcher, is constantly busy making money with her various skills. In addition, Ari Fletcher's love life boasts an active dating history that includes rapper and boxer boyfriends.
Ari Fletcher is a model, YouTuber, businesswoman, and social media influencer. In August 2022, she made her debut in the beauty business by releasing her new, all-inclusive beauty line, Remedy By Ari.
The businesswoman who understands the power of beauty and self-care knows that every woman needs essential makeup products to beat the bad days and enhance confidence.
Fletcher tapped into her beauty regimen, adventures, and commitment to high-quality products to create a vegan, phthalate-free, cruelty-free, and paraben-free line.
In the first phase of her launch, she released ten glosses, eight rich lip liners, and a luxurious eyeshadow palette that include nudes and mauves in what she has called the "IT" girl starter kit.
Less than two months after her business launch, she revealed that she had a miscarriage from her most recent relationship. However, her current relationship status is unknown, and fans are wondering who she's dating now.
G Herbo
Fletcher reportedly dated rapper Herbert Randall Wright III for four years. The rapper is famously known as G Herbo after he changed his moniker from Lil Herb.
They shared a son, Yosohn Santana Wright before they broke up. According to reports, after the businesswoman welcomed their son, she struggled with post-partum depression.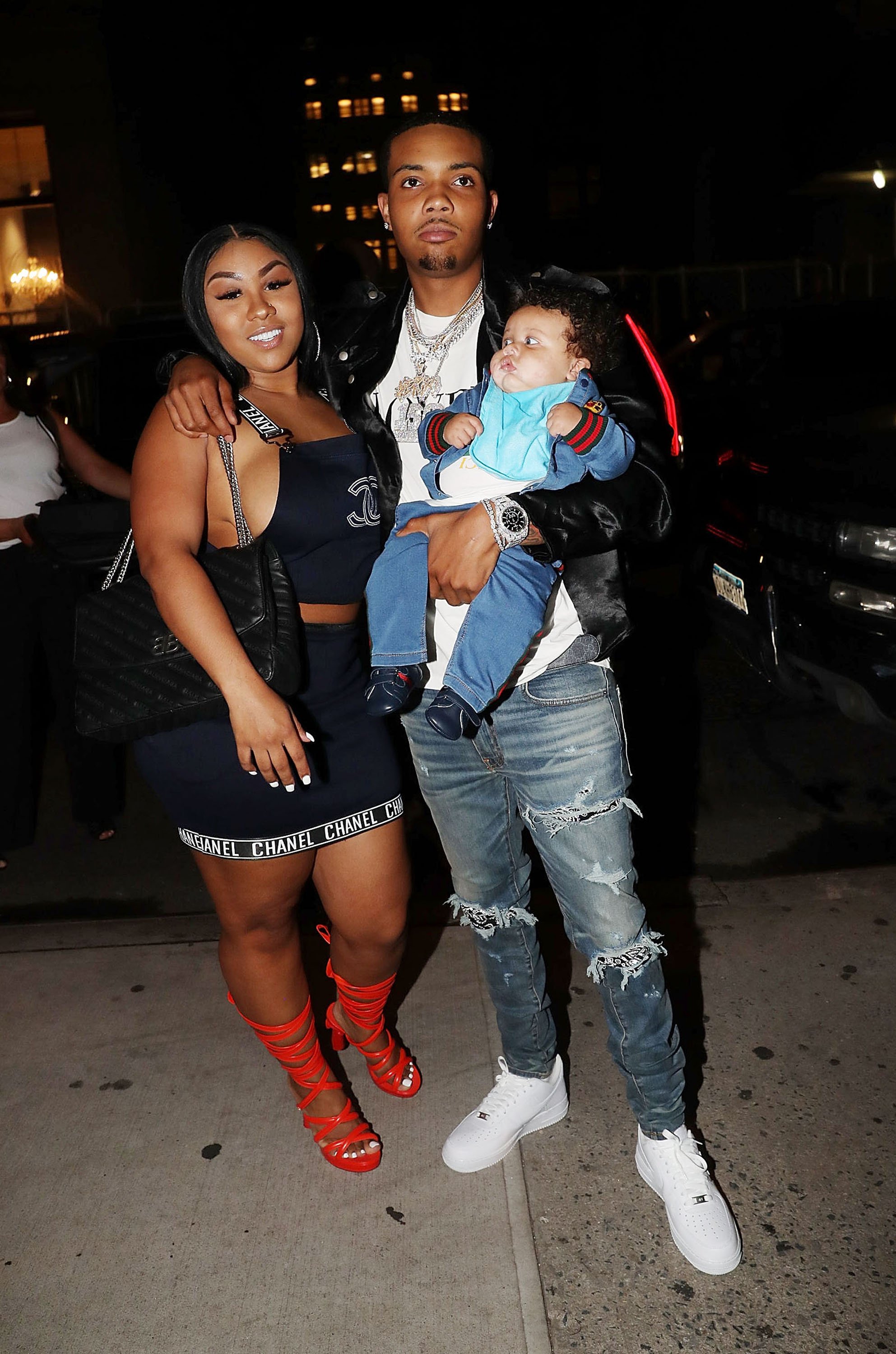 Ariana Fletcher, G Herbo, and Yosohn Santana Wright at G Herbo & Southside's album release celebration in New York on July 26, 2018 | Source: Getty Images
Herbo allegedly stepped out on her during this period, and their breakup soon followed. Shortly after their relationship ended in 2018, the rapper started dating Instagram influencer, Taina Williams.
He reportedly posted a picture of them together on New Year 2019. However, though he co-parented with Fletcher, the dynamic of the relationship between the three of them has not been great, as a feud recently broke out.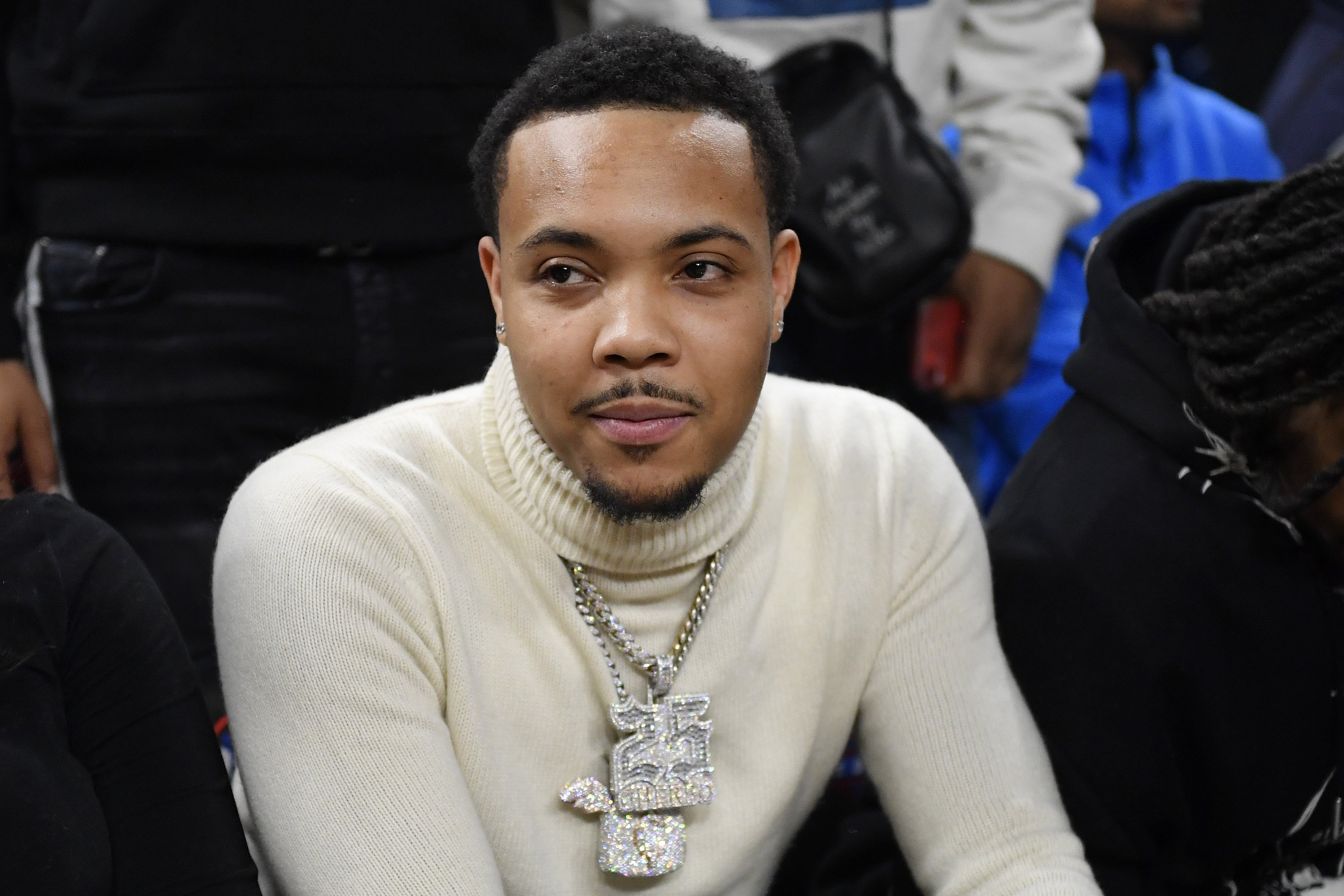 G Herbo at the game between Glenbard West HS and Sierra Canyon HS in Chicago on February 5, 2022 | Source: Getty Images
The feud started when Herbo posted on social media that he had not seen Santana in a while and missed him. Fans blamed Fletcher for not letting their son see his father.
Immediately, she cleared the air and revealed that Herbo's fiancée, Williams, had hit their son when he was not around, and when she brought the matter up to him, he claimed their son was lying.
Williams also got involved, defended herself, and denied harming Fletcher's son. She also accused the businesswoman of creating false narratives about her.
A few months after their feud, Fletcher posted a picture of her family as they spent time together. Her son was in the background in the photo while some older members danced and smoked.
Some fans took the picture out of context as they thought she was at the club. They immediately wanted to sign a petition granting Herbo full custody of their son.
The businesswoman later addressed fans, let them know it was not a club and dared them to sign the petition. During her address, she insinuated that Herbo does not try to see their child and there was no way they would take her son away from her.
Young M.A
In late 2018 and 2019, Fletcher and rapper Katorah Kasanova Marrero, better known by her stage name Young M.A, sparked relationship rumors after they flirted on Instagram.
The duo consistently spent time together and shared identical posts from the same location. The businesswoman later revealed that she liked both men and women.
However, after a toxic relationship with a woman when she was younger, she decided only to have fun with girls and nothing serious.
Gervonta Davis
A few months after sparking relationship rumors with Young M.A, Fletcher started dating professional boxer, Gervonta Davis. Their relationship lasted for a few months before they made headlines.
In August 2019, the businesswoman took to Instagram to plead with pages to take down pictures of her and the boxer. She also did not want her name to be associated with him because she said: "He was a mistake."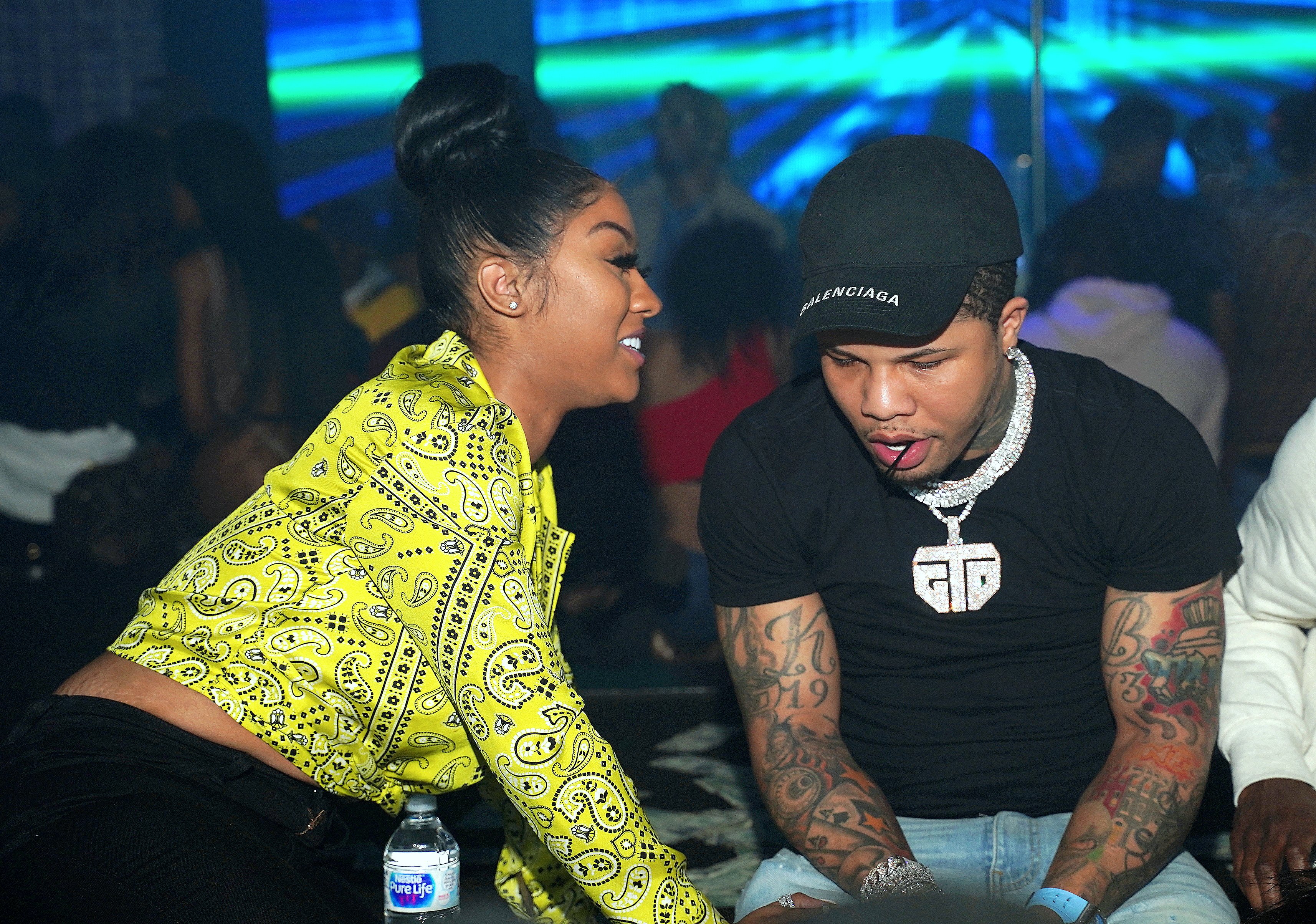 Ariana Fletcher and Gervonta Davis at a party in Atlanta on April 16, 2019 | Source: Getty Images
Fletcher shared more details about what happened in their relationship. She revealed that the boxer asked her to give him back all the gifts he had given her. After returning them, she asked her stylist to buy those things for her.
She also took to Twitter and remarked that people would call her petty if she asked him to pay her back the bond money and lawyer fees.
In Jan 2020, Fletcher took on Davis over comments about why she is dating her most recent rapper boyfriend, DeMario DeWayne White Jr., also known as Moneybagg Yo.
The boxer insinuated he had more money than the rapper. After making it clear to him that she was not with her man for the money, she threatened to expose him if he tried something like that again. She wrote:
"Not a dollar gone bring me back and not a dollar gone heal your heart. Now stop before I go all the way there, I let you clown enough."
Moneybagg Yo
Ariana "Ari" Fletcher and Moneybagg had a very public relationship that began in Jan 2020 and lasted about two years. In 2020 he gifted her a white Lamborghini truck, and she bought him almost 29 acres of land the following year.
When she turned 27 in July 2022, he gifted her a private jet with her name written, among other luxurious gifts delivered to the airport's runway.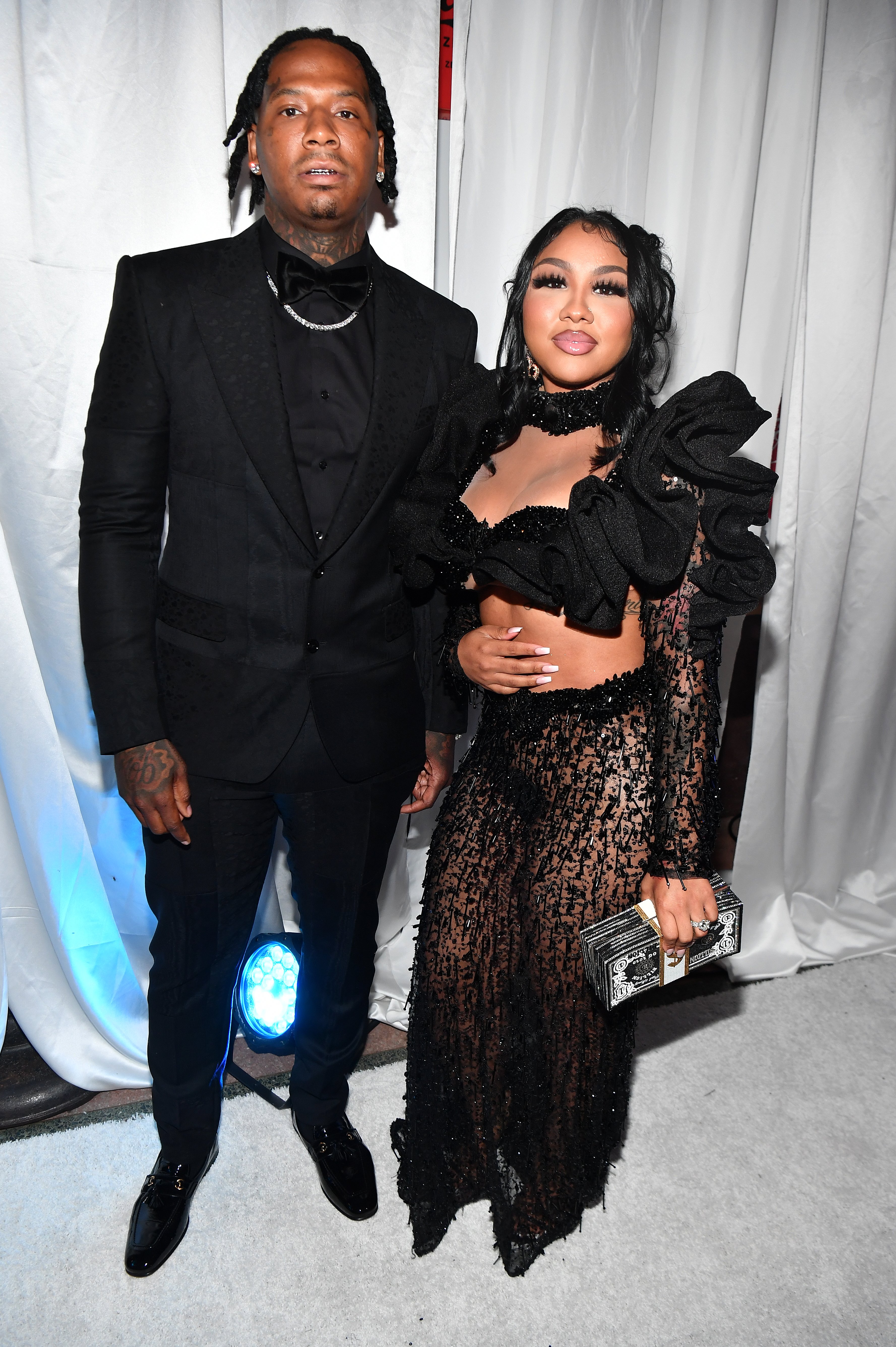 Moneybagg Yo and Ariana Fletcher at the 2nd Annual The Black Ball and birthday celebration of Quality Control's CEO Pierre "Pee" Thomas in Atlanta on June 1, 2022 | Source: Getty Images
A few days after her birthday, there were rumors that Moneybagg filed a petition to repossess the truck he gifted her. She debunked them as she appealed to people's sense of logic while stating that the car was in her name.
Barely three weeks after the rumors, Fletcher tweeted that she was happy, paid, single, and ready for everything new. She is yet to comment on her relationship status but revealed that she and Moneybagg suffered a miscarriage in September 2022.
The information in this article is not intended or implied to be a substitute for professional medical advice, diagnosis or treatment. All content, including text, and images contained on TheCelebritist.com, or available through TheCelebritist.com is for general information purposes only. TheCelebritist.com does not take responsibility for any action taken as a result of reading this article. Before undertaking any course of treatment please consult with your healthcare provider.