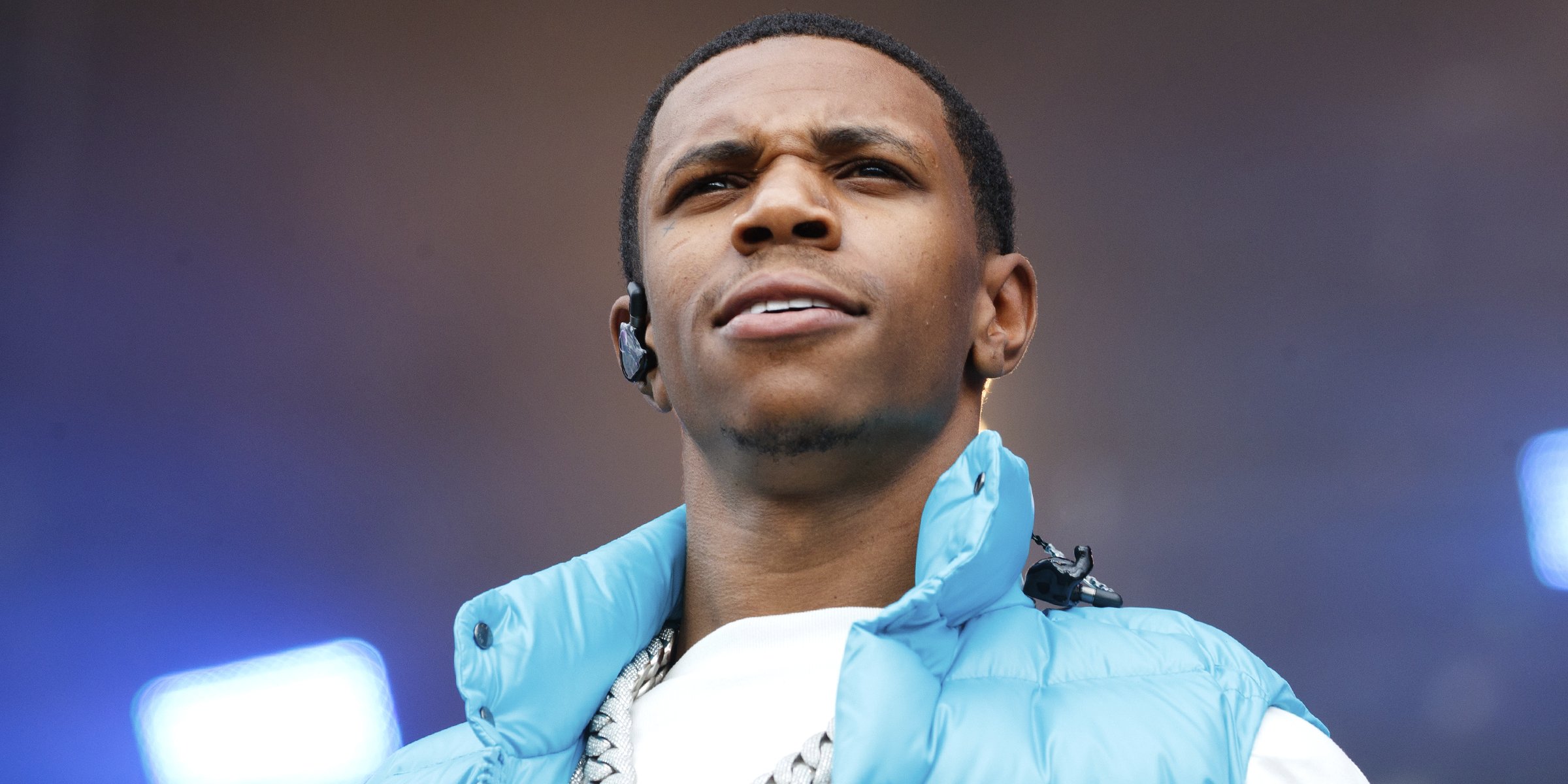 A Boogie wit da Hoodie | Source: Getty Images
A Boogie Wit Da Hoodie: Inside the Life of the Influential Hiphop Star from the Bronx

Before A Boogie wit da Hoodie became an influential hip hop star, he was a local New York rapper. His rise to stardom was never a journey he expected, but he is excited to know that fans count him as one of the top guys.
A Boogie wit da Hoodie is one of the biggest rappers to emerge from the new generation of New York's rap scene. The Recording Industry Association of America has awarded the down-to-earth rapper multiple platinum and gold medals.
Despite his accolades, the rapper once stated that he is not where he wants to be yet because he aims to be number one and is not prepared to settle for anything less.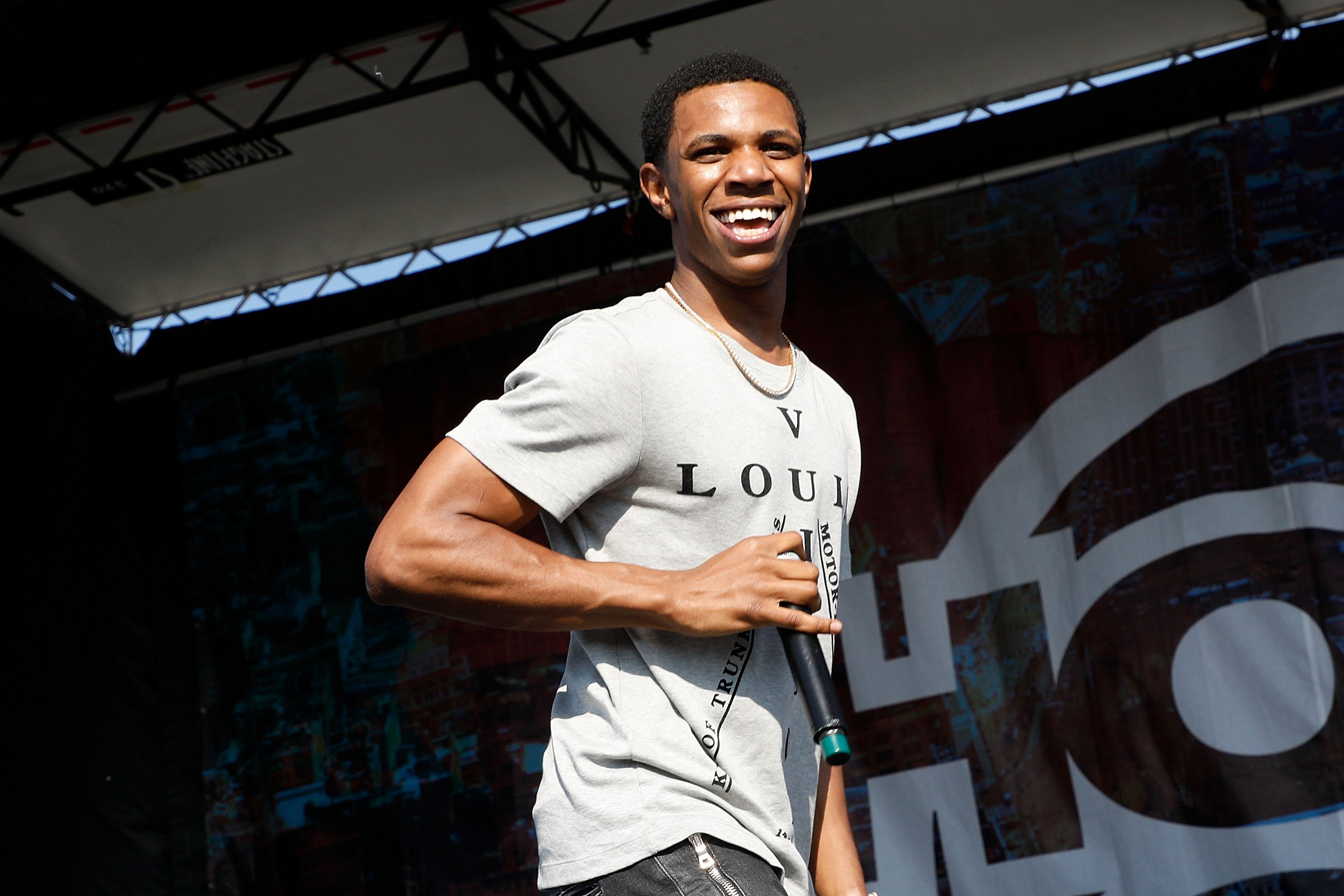 A Boogie Wit Da Hoodie performing at the 2017 Hot 97 Summer Jam in New Jersey on June 11, 2017 | Soirce: Getty Images
Who Is A Boogie wit da Hoodie?
A Boogie was born Artist Dubose in South Bronx in the mid-1990s. He did not become one of New York's most influential young rappers overnight.
When he started taking music seriously, he would make songs and upload them to SoundCloud to see how many views he would get. The rapper soon realized he needed a strategy so people could hear him.
He knew he needed to work, promote, push, go around and try to book shows while reaching out to DJs. As he sought to establish himself in the industry, he quickly rose to the leader of New York's new school of rappers.
In 2016, Atlantic Records signed A Boogie, and five years later, he closed out the Hot 97 Summer Jam. The rapper has been called the King of New York, and he once stated his addiction to his work.
For him, his failures and successes are all part of his life's journey, and he appreciates them while having so much fun with the process.
Some of his processes have had him collaborating with artists outside his comfort zone, like Ed Sheeran, Meek Mill, Khalid, and more.
With his increasing fame and social media presence, A Boogie hopes to do more singing with a pop feel. He is not afraid of competition and is looking for someone who can match him.
In 2020, as celebrities became the voices for change, the rapper decided not to join in on the conversation. In an interview with Zane Lowe, the rapper revealed that he was having a lot of mood swings.
He said that while people were looking at one picture, he preferred to approach these subjects by looking at different perspectives and putting himself in other people's shoes. Doing this made him feel like everything was not right.
A Boogie felt the energy of all the social issues, such as the Black Lives Matter demonstrations, but he also felt positive and negative vibes.
However, he decided that the best way to tackle some issues was to invest in the youth, which meant he was investing in a better future. To this end, he pledged $100,000 worth of tablets and laptops to his elementary school in the Bronx.
Where Does A Boogie wit da Hoodie's Stage Name Come From?
A Boogie once revealed the origin of his stage name. It all started when he began rapping in his early teens. At the time, he loved to watch the Golden age hip hop movie "Paid in Full" every day.
A Boogie wit da Hoodie to release his fourth studio album on November 4, 2022.
Soon, people started calling him Wood Harris's character Ace Boogie from the movie shortened to A Boogie. In addition, because he loved wearing hoodies, the nickname became A Boogie wit da Hoodie. The name stuck, and he decided to use it as his rap name.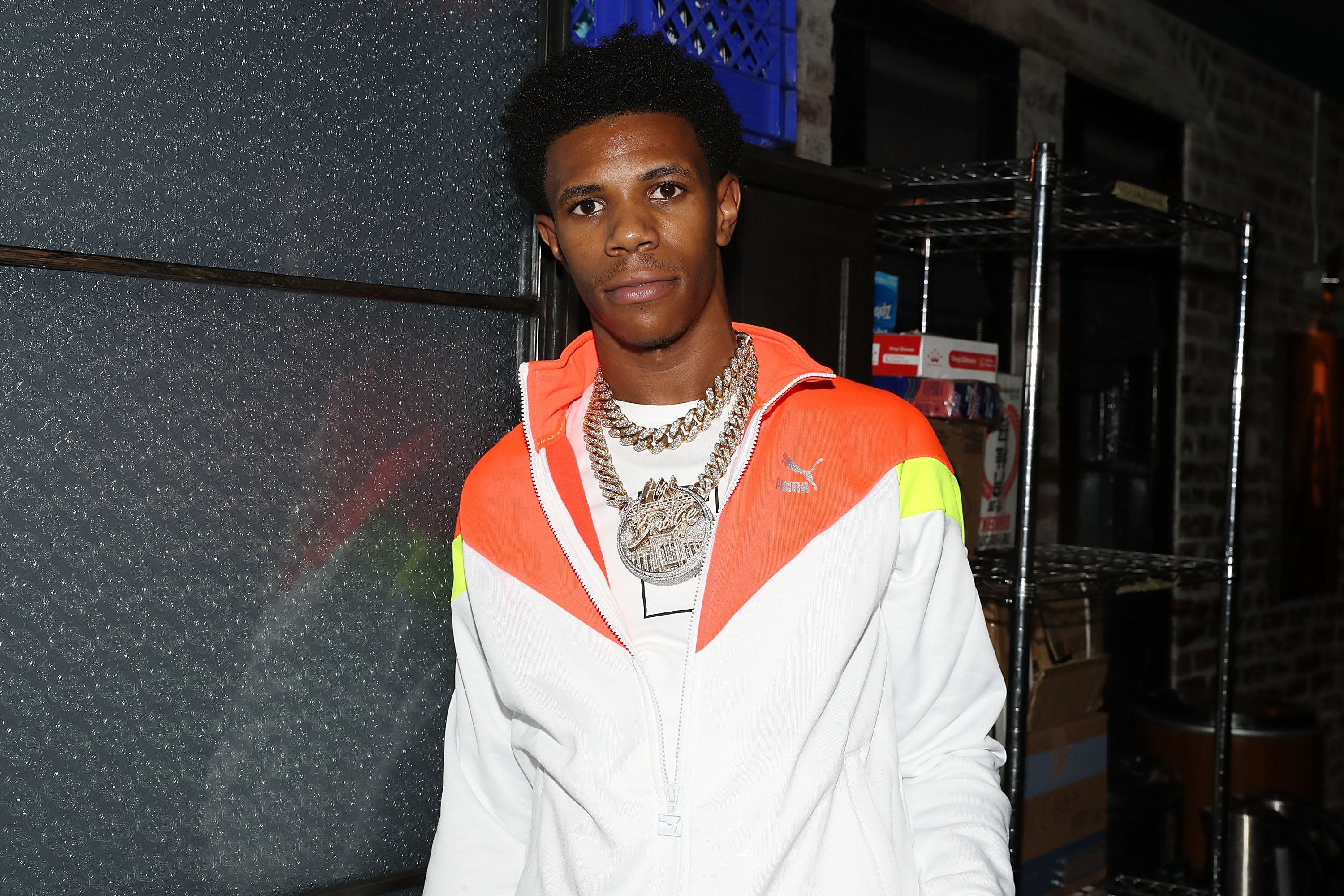 A Boogie Wit Da Hoodie at the New York celebration dinner of A Boogie Wit Da Hoodie 200 Million Streams on AudioMack on August 28, 2019 | Soirce: Getty Images
Does A Boogie wit da Hoodie Have a Wife?
At the time of this publication, A Boogie did not have a wife but was in a long-term relationship with social media influencer and entrepreneur Ella Bands.
The couple welcomed their first child and daughter, Melody Valentine, on February 14, 2017. They had their second child and son, Artist Jr., in 2020.
A Boogie and Bands ended their relationship with a public fallout in March 2021. Their breakup led fans to speculate that the rapper had cheated on her. However, Bands was quick to defend her ex. She said:
"This has nothing to do with cheating, he's changed a lot for me and put in a lot of effort for us to be together. We just don't see eye to eye anymore."
Despite the breakup, the couple had an amicable relationship and even recorded a song together. On April 1, 2022, he released the single "Playa," featuring Bands.
What Is A Boogie wit da Hoodie up to Now?
On September 5, 2022, A Boogie took to Twitter to announce the release of his fourth studio album with cover art showing his animated self staring at his reflection in a pool of water.
The artist revealed that the album "Me vs. Myself" will be released on November 4, 2022. While there are no further details about the album, A Boogie's last album was released in February 2020.
His third studio album, "Artist 2.0," featured other rappers like DaBaby, Lil Uzi Vert, and more. The album peaked at No. 2 on the US Billboard 200 and became RIAA platinum-certified in December 2021.
While waiting for the release of his album, A Boogie collaborated with Chicago rapper G Herbo on "Me, Myself & I," the lead single from Herbo's "Survivor's Remorse" album.
The single was released on September 9, 2022, and Herbo further stated that A Boogie has been with him since the beginning and that real-life events inspired the single.