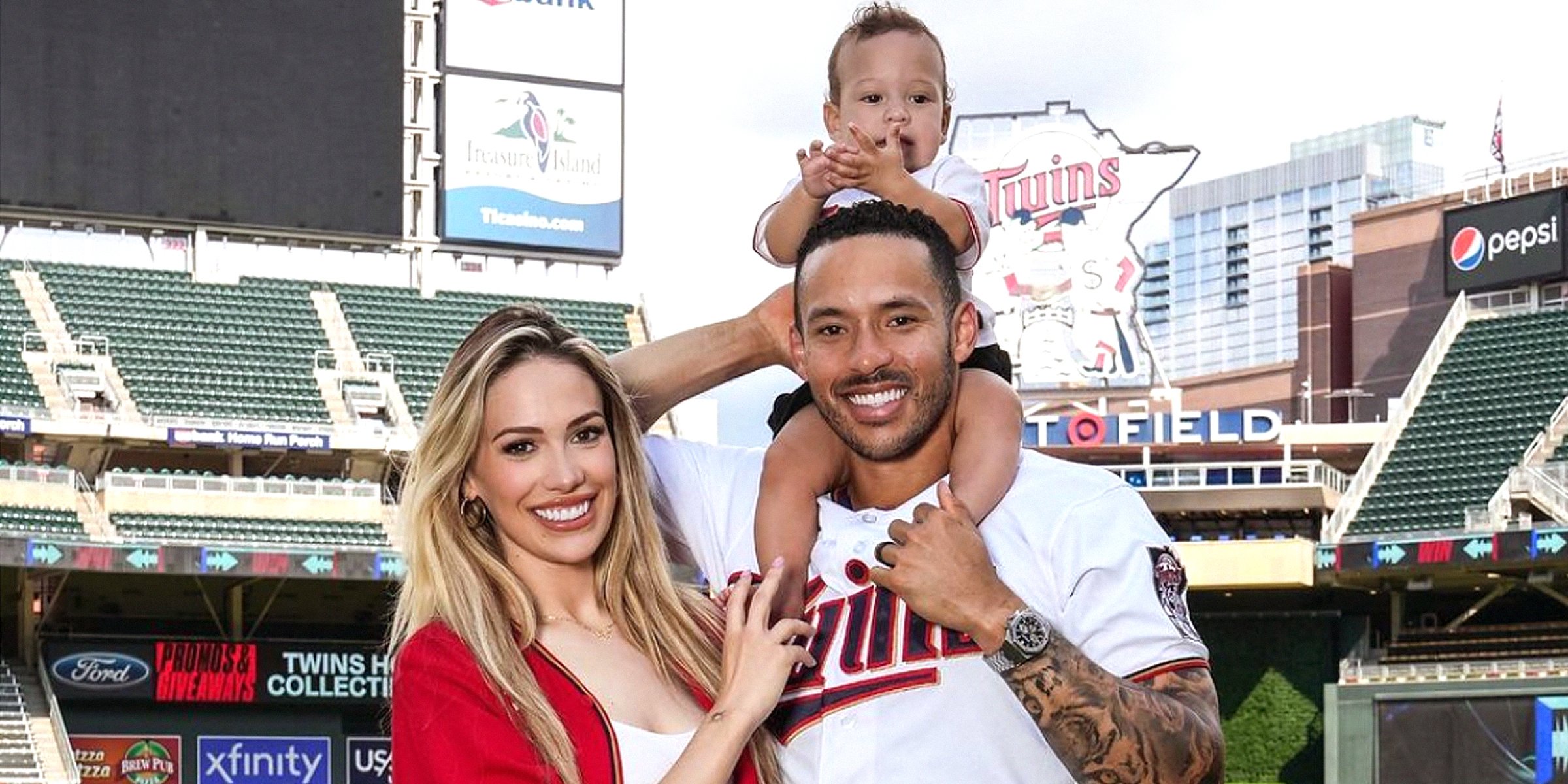 Daniella Rodriguez, Carlos Correa, and Kylo Daniel Correa | Source: Instagram.com/daniellardzz
Who Is Carlos Correa's Wife? Daniella Rodriguez Soon to Be a Mother for the 2nd Time

Carlos Correa's wife, Daniella Rodriguez, is about to make him a dad for the second time since they married in 2019. The baseballer's wife announced that she was expecting their second child.
Carlos Correa is a Puerto Rican professional baseball player born in Ponce, Puerto Rico, on September 22, 1994. He started playing baseball when he was seven. By the time he was 17, he was the youngest high-profile player at the 2012 Major League Baseball draft.
His performance made him the first overall pick for the Houston Astros, and they promoted him to the major leagues in 2015. At the end of the season, he had become the youngest shortstop to smash a home run in the playoffs.
In 2017, Correa played for his country in the World Baseball Classic and won the World Series. He proposed to his then-girlfriend on national television after winning. The pair married in 2019 and have since had one child.
Even though Daniella Rodriguez is about to become a mother for the second time, fans of her husband want to know more about her as she has captured his heart.
Who Is Daniella Rodriguez
Rodriguez is of Mexican descent and was born in Laredo, Texas, on July 28, 1996. At 16, she won the Miss Texas Teen USA pageant in 2013 before becoming Miss Texas USA in 2016.
As Miss Texas USA, the beauty queen who graduated from Texas A&M International University with a bachelor's degree in teaching represented her state at the Miss USA pageant in 2016 but did not make it to the Top 15.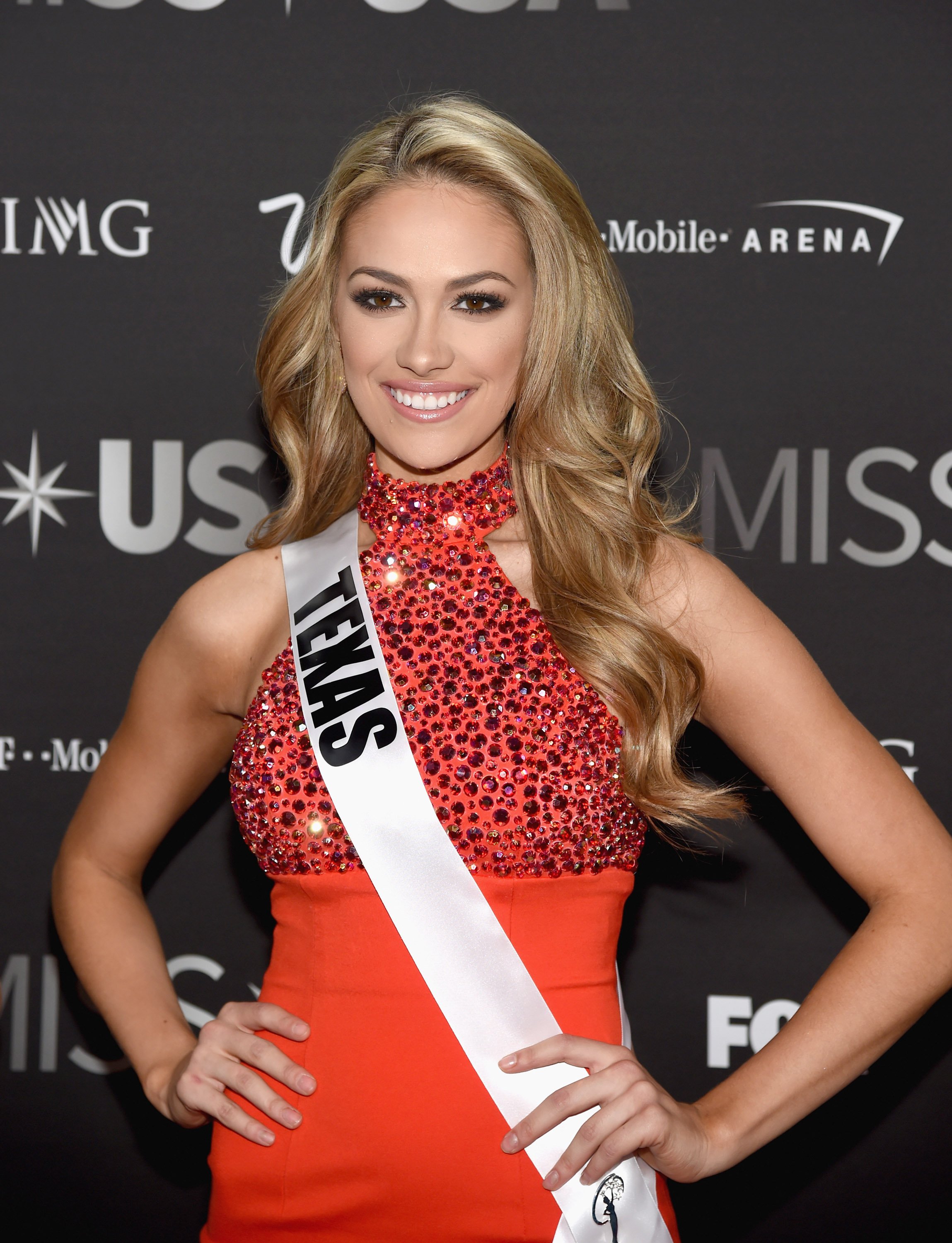 Daniella Rodriguez at the 2016 Miss USA pageant in Las Vegas on June 5, 2016 | Source: Getty Images
Rodriguez has also built a successful career for herself. She boasts over 200,000 Instagram followers and has a successful YouTube channel.
In 2021, she became a businesswoman with the launch of "Sweet D by Daniella Correa," a cruelty-free, vegan, and paraben-free lip company that produces lipglosses and matte lip kits.
Carlos Correa and Daniella Rodriguez Relationship Timeline
Correa and Rodriguez met in 2016 when she had to throw the first pitch at an Astros game in her capacity as Miss Texas. After the match, the baseballer sent her a direct message on Instagram, where he asked her out on a date.
She agreed to go out on a date with him, and they became an item for one year before he proposed to her on national television on November 1, 2017.
On November 11, 2019, Rodriguez and Correa made their union legal as they married at a courthouse ceremony more than two years after they became engaged.
The couple then had an elaborate ceremony on the beach with family and friends at the Hard Rock Hotel & Casino in Punta Cana in the Dominican Republic on December 7, 2019.
After their wedding, the bride took to Instagram to reveal her excitement. She shared a picture of her husband carrying her after their ceremony, and in the caption of her post, Rodriguez wrote:
"Last night, I had the wedding of my dreams! Everything that I imagined was brought to life. I can't thank all of our family and friends enough for loving us and sharing this moment with us."
Correa's wife further remarked that she was looking forward to spending the rest of her life with her love.
Daniella Rodriguez Motherhood
Just like Candice Crawford, a two-time Miss Texas Teen USA runner-up stole the heart of her athlete husband and grew their family, Rodriguez also experienced growth in her family.
Rodriguez and Correa welcomed their first child, a son, Kylo Daniel Correa, on November 29, 2021, after announcing their pregnancy earlier in June.
As they announced the birth of their son, the former beauty queen said she never knew love like she was feeling existed. She wished her husband a happy second anniversary in the post while thanking him for making her a mother.
Correa also wished his wife a second wedding anniversary and thanked her for being the funniest and hardest worker in their home.
On October 9, 2022, Rodriguez took to Instagram to hint that they were expecting a second child. In her post, she wrote: "2 under 2! LET'S DO IT👶🏻👶🏻💙💙" while cradling her stomach.