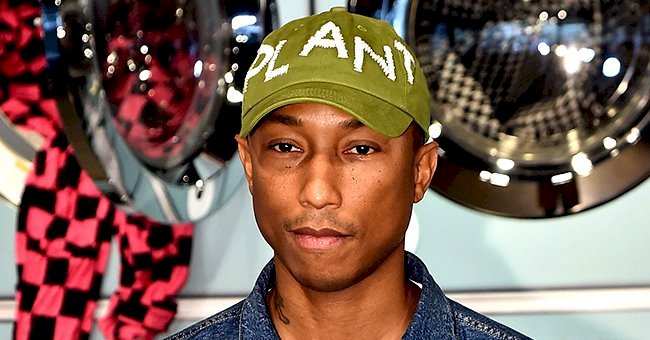 Look inside 'Happy' Singer Pharrell Williams Life and Career Story
Pharrell Williams is known as one of the most iconic producers and songwriters of the last decade. Songs like "Happy" and his collaborations with Daft Punk and other artists have earned the 47-year-old a place in pop culture history.
Pharrell Williams has a very distinct style, not only when it comes to his musical projects, but also in his fashion. He made big hats his signature, and his daring fashion sense even drove him to become a co-chair at the 2017 MET Gala and develop his own fashion line.
Out of the spotlight, Williams is a loving son, husband, and the father to three adorable kids whom he keeps mostly out of the spotlight. Here's what we know about the star's life.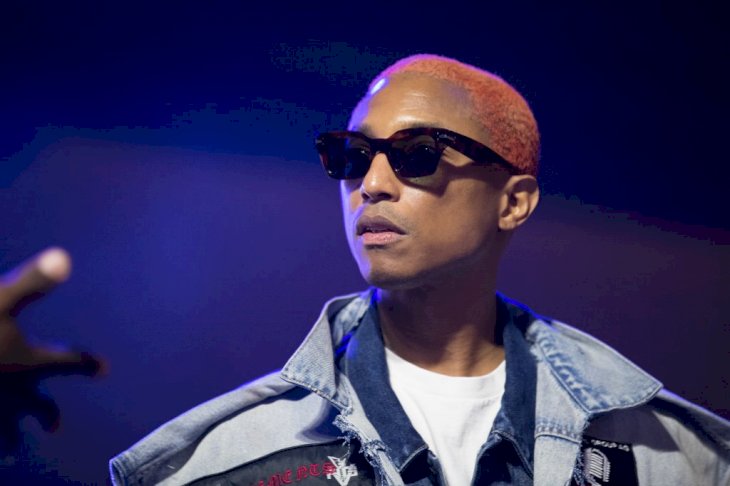 Pharrell Williams performs at ComplexCon 2017 on November 5, 2017 in Long Beach, California. | Photo: Getty Images
EARLY LIFE & THE NEPTUNES
Although not much is known about his childhood, it's clear that Williams' love for music started from an early age. In seventh grade, he was already playing the drums, and that's how he met Chad Hugo, a saxophonist in the band class.
Williams and Hugo started creating music together and in the early '90, and after winning a local talent contest, they were discovered by Teddy Riley, who gave the teens the chance to work as producers in the song "Rump Shaker" by Wreckx-N-Effect.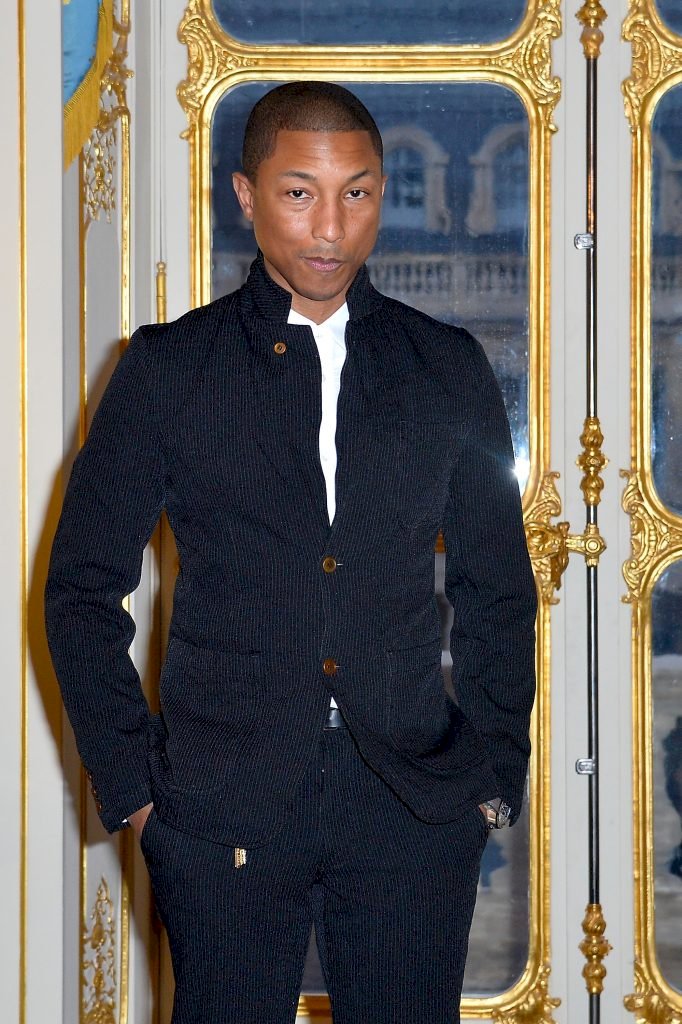 Pharrell Williams at the Paris Fashion Week Womenswear Fall/Winter 2017/2018 on March 6, 2017, in Paris, France. | Photo: Getty Image
After that, the producing duo started working with artists such as rapper Noreaga, Kelis, and Jay-Z, for who they produced the single "I Just Wanna Love U (Give It 2 Me)" from his album "The Dynasty: Roc La Familia."
N.E.R.D AND ENTERING THE POP INDUSTRY
In 2001, Williams and Hugo, alongside their friend Shae Haley, released their first album as the hip-hop and rock band N.E.R.D. The record, "In Search Of..." was generally well-received, but Williams and Hugo didn't neglect to produce and instead chose to branch out.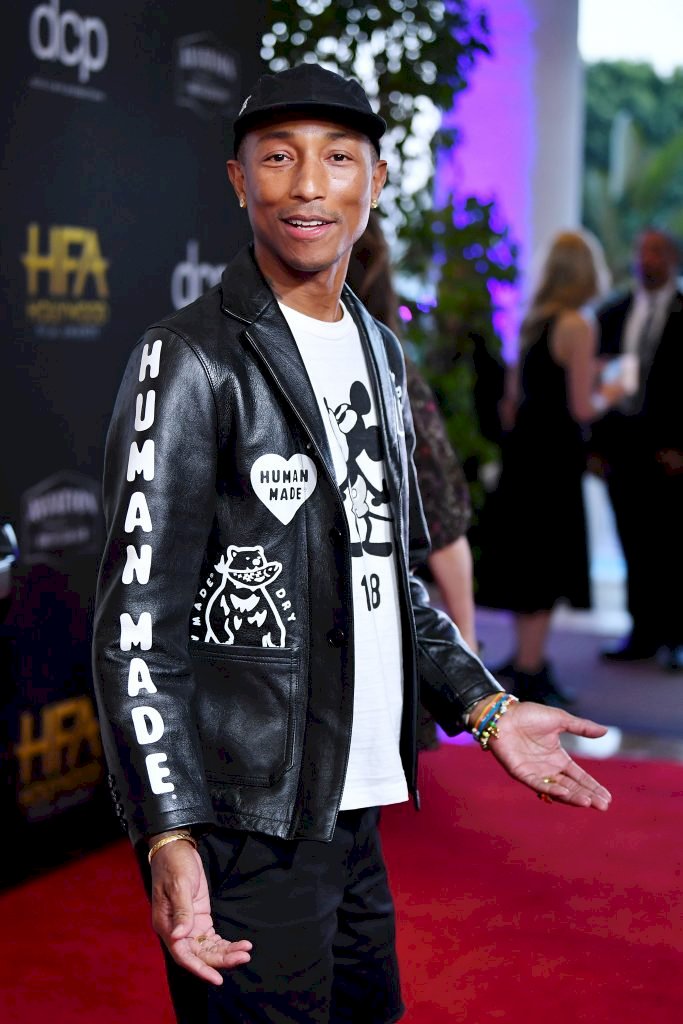 Pharrell at the 23rd Annual Hollywood Film Awards at The Beverly Hilton Hotel on November 03, 2019, in Beverly Hills, California. | Photo: Getty Images
The Neptunes then started working with pop acts such as Britney Spears, and Justin Timberlake, for who they produced the album "Justified," winning the Grammy Award for Producer of the Year, Non-Classical, in 2004.
In 2006, Williams released his first solo album, "In My Mind," and The Neptunes released two more albums before disbanding.
In 2010, Williams collaborated with composers Hans Zimmer and Heitor Pereira in the music score for the animated film "Despicable Me."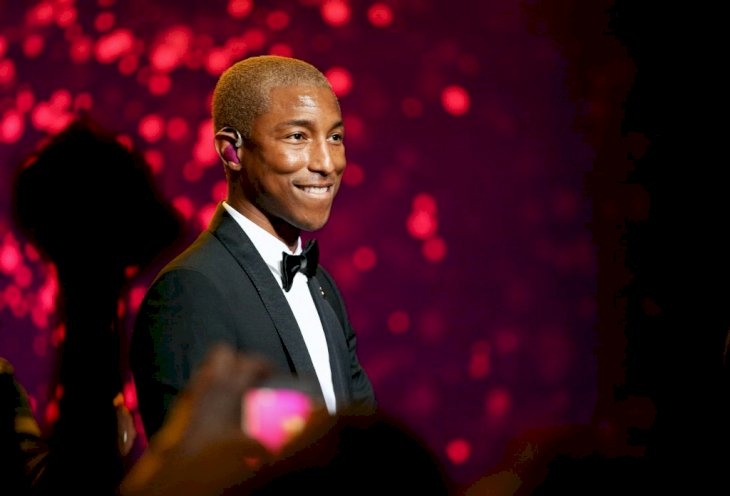 Pharrell Williams performs onstage during the 7th Biennial UNICEF Ball on April 14, 2018, in Beverly Hills, California. | Photo: Getty Images
Three years later, he co-wrote and sang in two hit songs: Robin Thicke's "Blurred Lines" and Daft Punk's "Get Lucky," for which he won Grammys for Record of the Year and another one for Producer of the Year, Non-Classical.
That same year, William reached the peak of his international fame thanks to "Happy," a song he composed and sang as part of the soundtrack for "Despicable Me 2." The song stayed in the number 1 position of the charts for weeks and earned Williams his first Oscars nomination.
"THE VOICE" & OTHER VENTURES
Williams joined Adam Levine, Gwen Stefani, and Blake Shelton as a coach on "The Voice" on its seventh season in 2014. He was a coach for only four seasons, and his team won season 8 thanks to Sawyer Fredericks.
Williams has also dabbled in the fashion industry. He partnered with Japanese designer Nigo to create the streetwear brands Billionaire Boys Club and Ice Cream footwear. He also worked with Marc Jacobs in a line of sunglasses.
He has also worked with brands like Adidas, Chanel, Uniqlo, Moncler, and even released a children's book, "Happy," in 2015.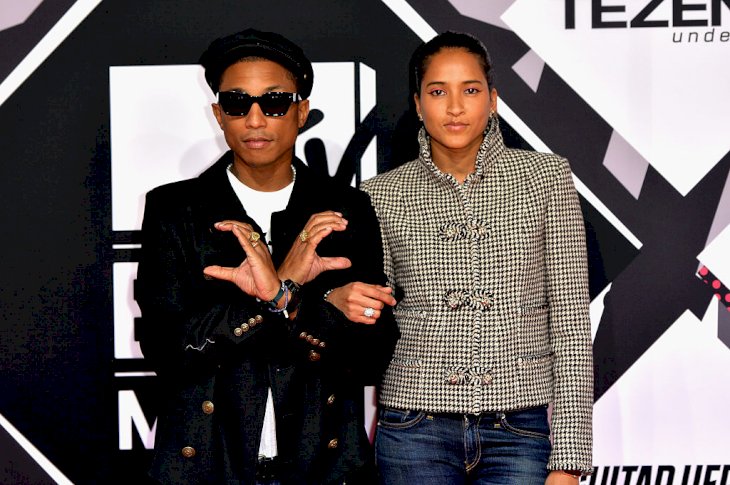 Pharrell Williams and his wife attend the MTV EMA's 2015 at the Mediolanum Forum on October 25, 2015, in Milan, Italy. | Photo: Getty Images
Although Williams felt instantly attracted to Laschang when they met, she had a boyfriend and wasn't interested in him like that. They became friends first, and after two years of bonding over music, they started dating.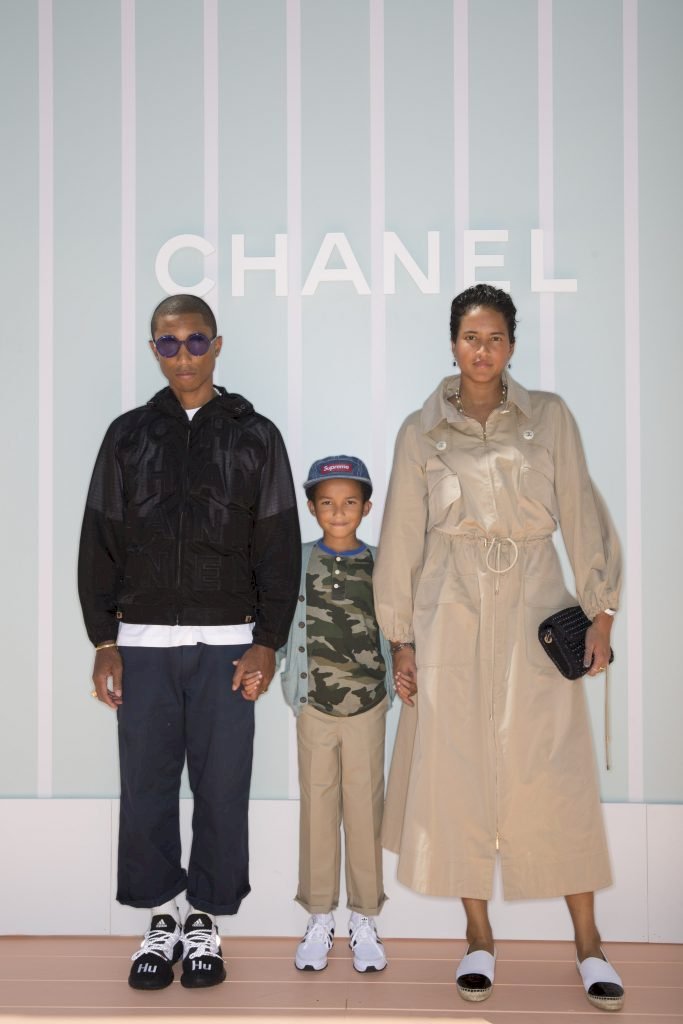 Pharrell Williams, Rocket Williams, and Helen Williams attend the Chanel Cruise 2018/19 Replica Show at Sermsuk Warehouse Pepsi Pier on October 31, 2018, in Bangkok, Thailand. | Photo: /Getty Images
Williams popped the question in 2012 and they tied the knot a year later. The couple are proud parents to four kids, son Rocket, born in 2008, and triplets born in 2017.