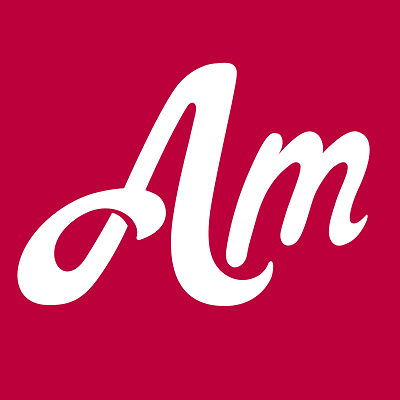 Inside Denzel Washington's Life Full of Joy - Look at His Career, Marriage, and Children
Alongside an established career, Denzel Washington has an admirable family life blessed with a marriage that has lasted almost four decades and four talented children.
Denzel Washington is one of the world's most critically acclaimed actors who has earned numerous awards for his roles in an array of films from "Training Day" to "Glory" to his recent feature in "Fences."
However, with all the fame, Washington has managed to have the best of both worlds as regards his family life. The two-time Golden Globe winner has been married to Pauletta Pearson for 37 happy years, and they are blessed with four wonderful kids.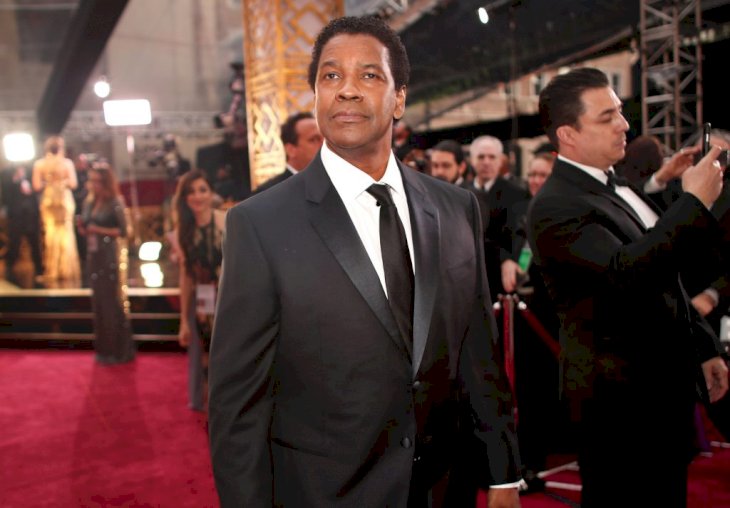 Denzel Washington attends the 89th Annual Academy Awards on February 26, 2017 in Hollywood, California. | Photo by Christopher Polk/Getty Images
EARLY LIFE, EDUCATION, AND CAREER
On December 28, 1954, Denzel was born in Mount Vernon, New York, to a Pentecostal minister and a beauty shop owner. His first attempt at acting was a stage play at the age of 7 in a talent show. After his parents' divorce at 14, he was sent to boarding school and proceeded to Fordham University, but took some time off due to finances.
He, however, returned and graduated with a degree in Drama and Journalism in 1977. He later won a scholarship to the American Conservatory Theatre in San Francisco.
Easily one of the best in his 30 years of acting with his numerous nominations and wins, he was first widely recognized after making his first feature in the 1981 film, "A Carbon Copy."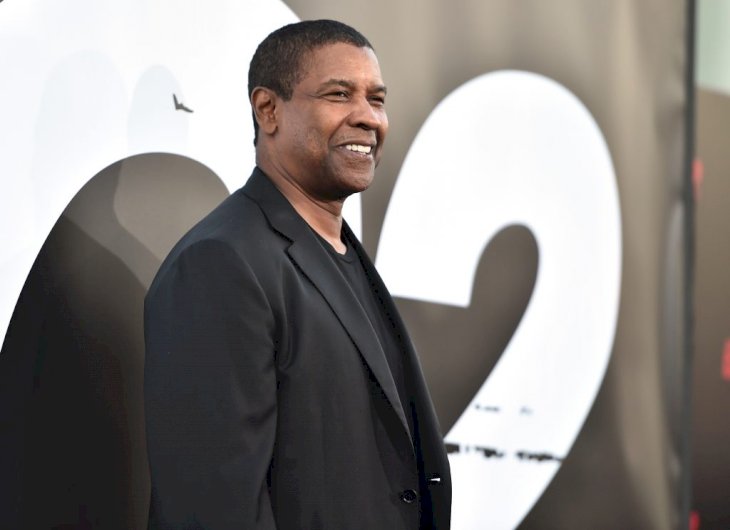 Denzel Washington at the premiere of "Equalizer 2" at TCL Chinese Theatre on July 17, 2018 in Hollywood, California. | Photo by Alberto E. Rodriguez/Getty Images
He starred in a couple of plays and television shows before bagging the first of his five Oscar nominations in the 1987 biopic "Cry Freedom," where he played real-life South African apartheid martyr Steve Biko.
From there on, it was forward only for Denzel, who has received two Golden Globes — alongside the Cecil B. DeMille Award— two Oscars awards, one Tony Award, and several others.
His major movies include "Glory," "Malcolm X," "The Hurricane," "Training Day," "Flight," "Fences," and "Roman J. Israel, Esq."
Denzel has consistently turned in solid performances in his movies, even if the films aren't necessarily praised.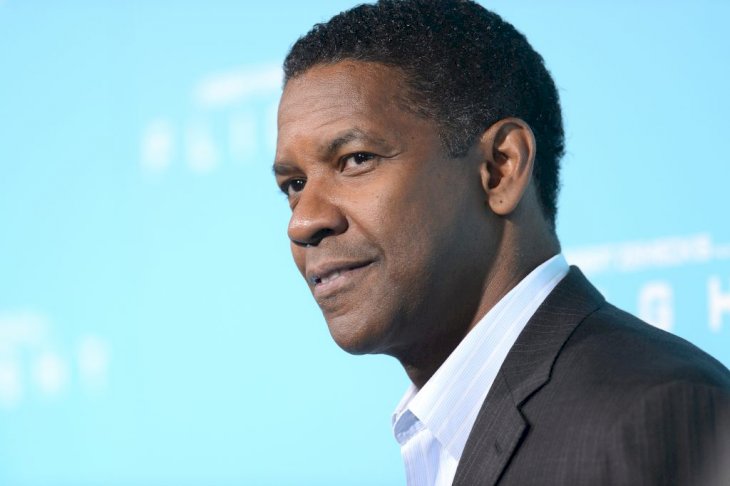 Denzel Washington at the premiere of Paramount Pictures' "Flight" on October 23, 2012, in Hollywood, California. | Photo by Jason Merritt/Getty Images
HE IS HAPPILY MARRIED TO PAULETTA PEARSON
Denzel married fellow actor Pauletta Pearson in 1983, and their union has been 37 years strong! They first met in 1977 on the set of the television movie, "Wilma" and started dating shortly after. Recalling their first interaction, the "Equalizer" star once said in an interview, "I met her then, but I didn't meet her then. I saw her then."
Pauletta jokingly said she turned down his proposal twice before she finally admitted he was the man she wanted to see every day and raise a family with and that she did.
Although they've generally kept things private over the years, both have occasionally shared insights into what makes their marriage so strong with Denzel confessing that Pauletta "did the heavy lifting."
Although the actor notes that there is no universal secret to the perfect marriage, he admits that "a spiritual foundation helps everything—marriage, work, peace of mind."
In 1995, the couple renewed their vows in South Africa with the prestigious Bishop Desmond Tutu presiding over it, and Denzel revealed to Jimmy Kimmel that they didn't get a chance to eat a thing at their own wedding.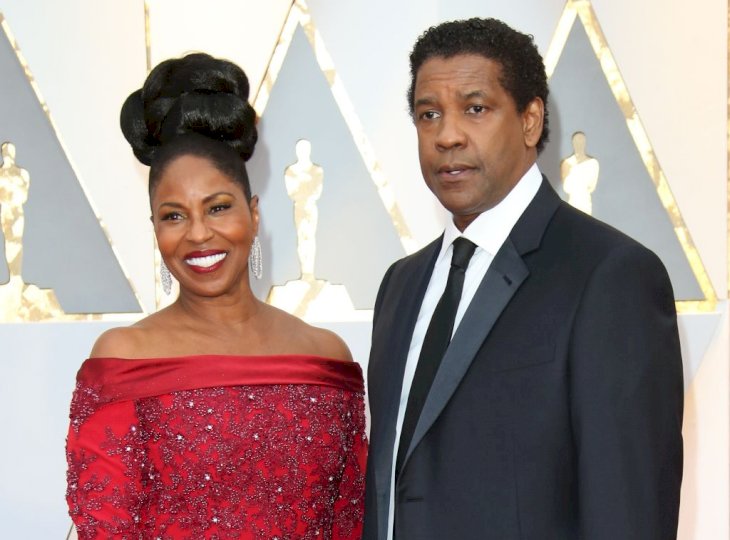 Denzel Washington and Pauletta Washington at the 89th Annual Academy Awards on February 26, 2017, in Hollywood, California. | Photo by Dan MacMedan/Getty Images
Denzel and Pauletta are proud parents of four kids: John David, Katia, and twins, Malcolm and Olivia.
It is often said that parents have a huge part in their children's careers, so it's no surprise that Denzel's kids decided to follow their parents' paths in showbiz even working alongside their father, acting and producing in a couple of films.
Washington's eldest son John David previously played football for the St. Louis Rams and the California Redwoods until he ventured into acting. He got his first break in 2015 when he bagged a role in the HBO series, "Ballers."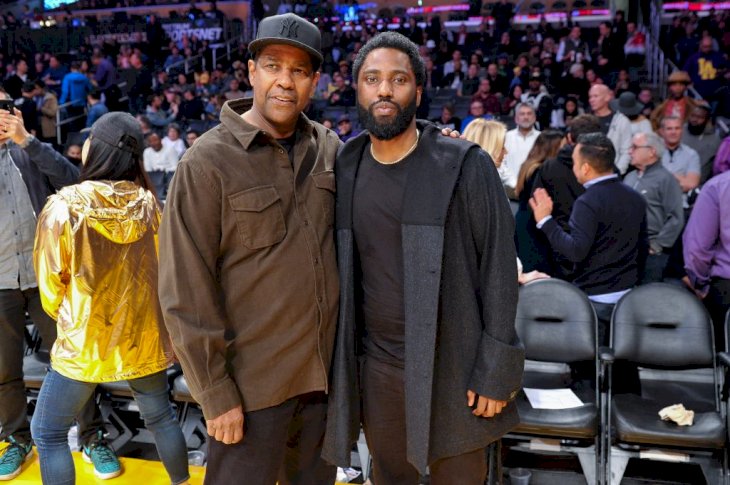 Denzel Washington and son John David Washington at a basketball game between the L.A Lakers and the San Antonio Spurs at Staples Center on December 05, 2018 in Los Angeles, California. | Photo by Allen Berezovsky/Getty Images
His other acting credits include, "Love Beats Rhyme," "Monsters and Men," "Monster," "The Old Man & the Gun," and notably Spike Lee's "BlacKkKlansman" where he played the lead.
His daughter Katia, 32, is also in the showbiz business but not as an actress. She was put in the spotlight when her father once disclosed in an interview that she served as an editorial production assistant on "Django Unchained." She has also worked on "Fences" and "The Birth of a Nation."
His younger twins, Malcolm and Olivia, have also been featured in popular films and TV shows. Malcolm, just like his older brother, dabbled in some sports before venturing into Hollywood. He graduated from the University of Pennsylvania with a degree in film studies and the American Film Institute Conservatory in 2016.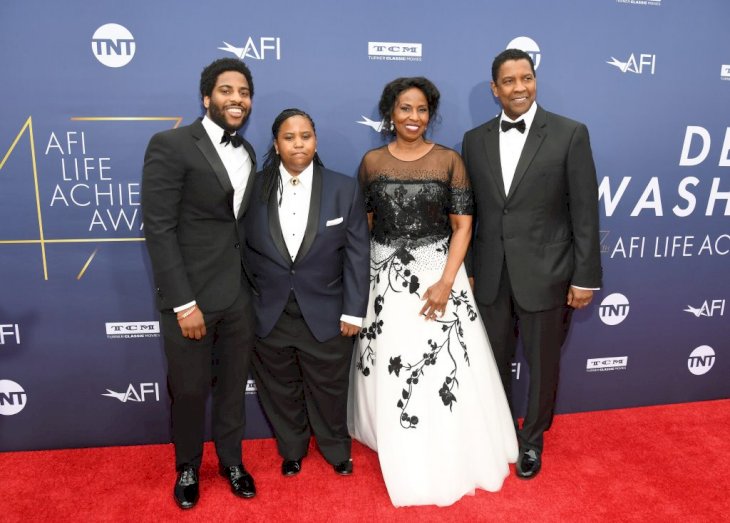 Malcolm Washington, Katia Washington, Pauletta Washington, and Denzel Washington at the 47th AFI Life Achievement Award on June 06, 2019, in Hollywood, California. | Photo by Kevin Mazur/Getty Images for WarnerMedia
Olivia, on the other hand, has had numerous movie roles to her name, including "The Butler," "Empire," "Mr. Robot," and the series "Madoff." She graduated from NYU.
They have often attributed and praised their parents as being their role models and mentors while growing up.
With acting tips from their parents and their natural flair, they are great to watch on camera and off camera, and we can't wait to see what they have in store for us.