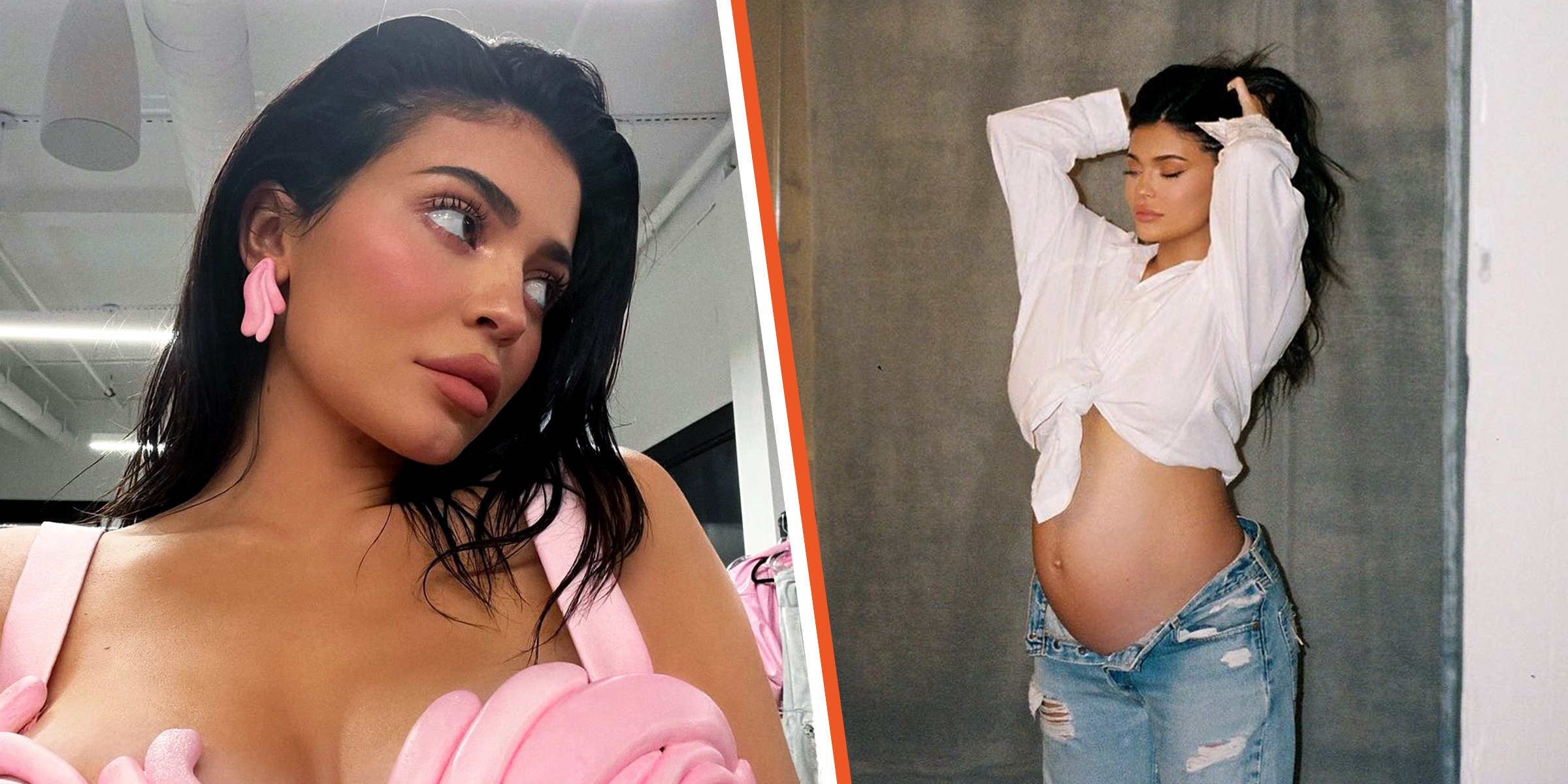 Kylie Jenner | Instagram/kyliejenner
Fans Speculating Whether Kylie Jenner Is Pregnant with Her 3rd Child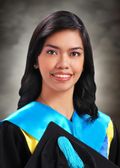 Fans have speculated that Kylie Jenner's pregnant. Although Jenner's name has been linked to a slew of rumors, the reality television star's life, up to this day, still fascinates fans.
After an alleged comment she made on one of rapper Travis Scott's recent Instagram photos, fans have speculated that television personality and cosmetics mogul Kylie Jenner is expecting her third child.
Jenner, who stars in "The Kardashians" reality series and owns Kylie Cosmetics, has two children with Scott. Here's how individuals across social media are reacting to Jenner's rumored third pregnancy.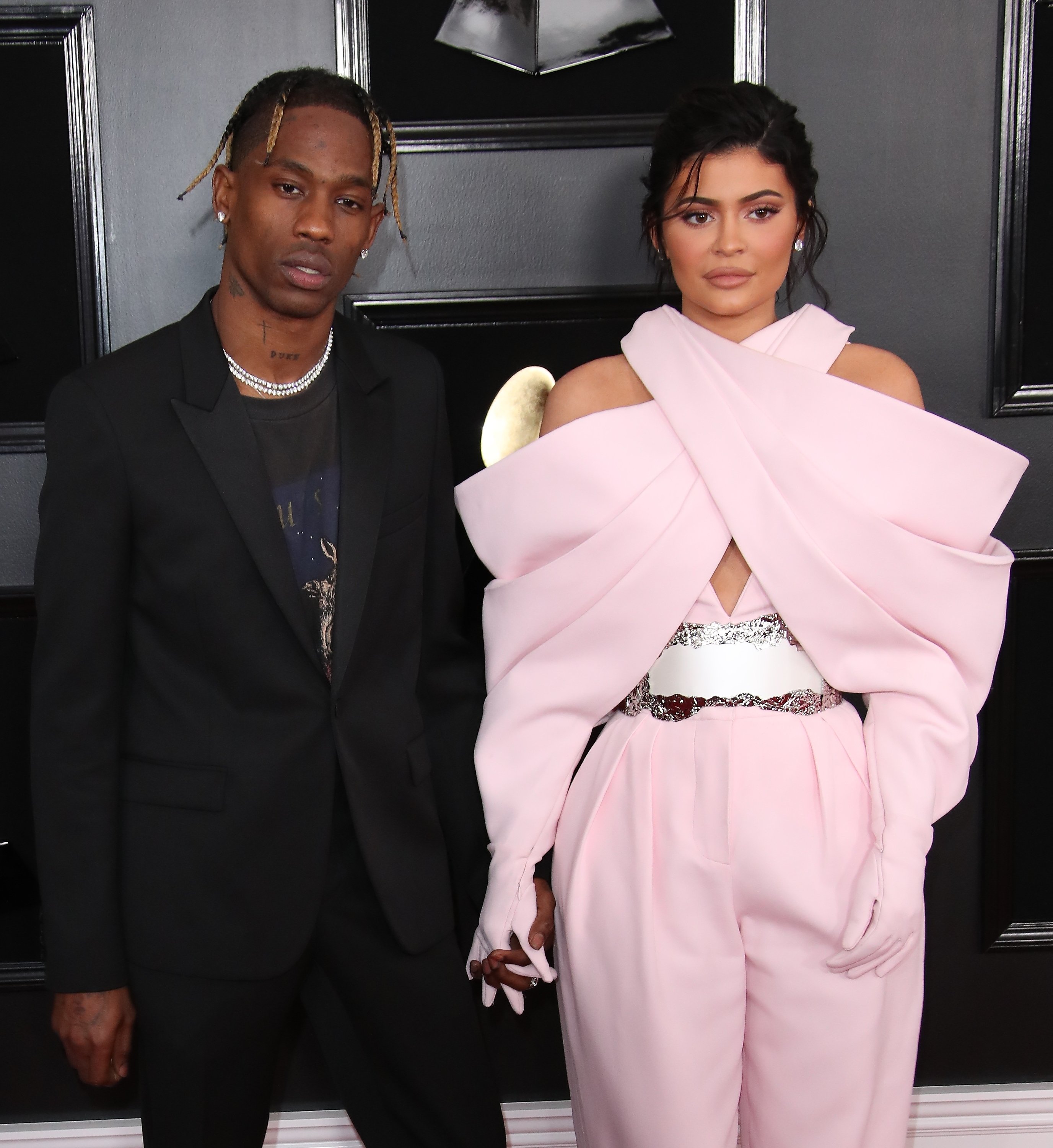 Travis Scott and Kylie Jenner at the 61st Annual Grammy Awards on February 10, 2019, in Los Angeles, California. | Source: Getty Images
Why Fans Speculating on Kylie Jenner's Third Pregnancy?
The rumor started when Scott posted a photo of himself on Instagram on July 25, 2022, which received over 3 million heart reactions as of this writing. Jenner quickly responded with a tongue-out emoji and four pregnant-themed images. A netizen remarked:
"@kyliejenner you are pregnant."
Under Jenner's comment were eagle-eyed fans decoding the reality star's emoji-only comment. Some of her followers immediately picked up the alleged rumor.

Kylie Jenner's comment on Travis Scott's Instagram post in July 25, 2022. | Source: Instagram/travisscott
Meanwhile, another netizen assumed she was expecting twins. Amid the rumor, the comments have expanded as many of Scott's fans implored him to release a brand new song.
Some observant netizens thought the young socialite's emoji was amusing, but others were skeptical and said the mother of two was just "playing the game."

A fan's comment in Travis Scott's Instagram in July 25, 2022. | Source: Instagram/travisscott
As the rumor mill continues, another user speculated that Jenner's comment was an attempt to persuade Scott to give her another addition to the family. Another suggested that Jenner reveal the identity of her second child in public.
Jenner appears to be an expert at keeping secrets.
Jenner's latest pregnancy rumors are one of many that have shocked fans. Previously, she sparked bridal shower rumors when she arrived at a restaurant wearing all-white while her companions wore black.
Another speculation involving Jenner was that she had allegedly set up a wedding registry and date for herself and Scott. It turns out that the occasion reportedly had nothing to do with the couple.
Kylie Jenner's Children
On September 8, 2021, Jenner announced her second pregnancy with a cute video on Instagram. The video begins with a "positive" pregnancy test message and shows Stormi with the physicians attending to her mom.
Jenner tagged her on-again, off-again partner Scott in the caption. In December of the same year, Jenner reportedly held her baby shower at her sister Khloé Kardashian's new Californian estate.
After days of speculation from fans, an ecstatic Jenner revealed the name of her newborn baby on February 11, 2022. The beauty entrepreneur also confirmed her second baby was a boy.
She made the gender reveal by adding a blue heart emoji on a sweet Instagram post that showed Stormi clutching her baby sibling's hand. Jenner also revealed her baby son's name: Wolf Webster.
Jenner appears to be an expert at keeping secrets. When she was pregnant with Stormi, she managed to keep her entire pregnancy from public knowledge.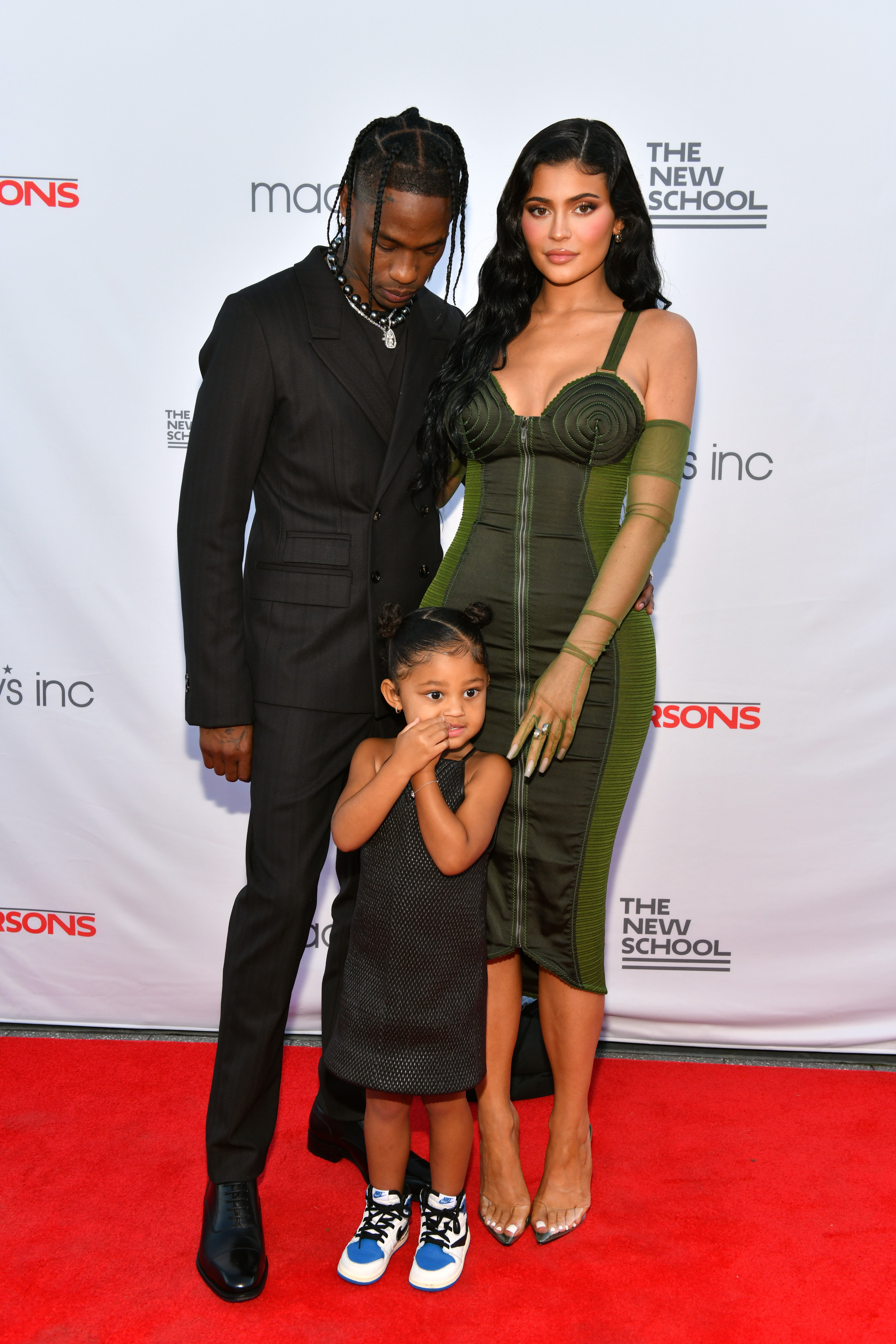 Travis Scott, Kylie Jenner, and their daughter Stormi Webster attend the 72nd Annual Parsons Benefit on June 15, 2021, in New York City. | Source: Getty Images| Source: Getty Images
For someone who comes from one of the most famous families in the world, Jenner's strategy of trying to keep a low profile while she was pregnant with her first child was certainly not an easy task.
Jenner is the youngest Kardashian-Jenner clan member led by her parents, Kris and Caitlyn. She has equally famous siblings - Kourtney, Kim, Khloé, Rob, and Kendall.
In September 2017, Us Weekly reported that the cosmetics mogul was expecting her first child with her then-boyfriend Travis Scott, but she did not confirm or deny the news until Stormi was born on February 1, 2018.
Kylie Jenner later apologized to her fans for keeping them in the dark through all the rumors. Even though her life is an open book, she opted not to reveal her pregnancy to the public.
The beauty entrepreneur added that she knew she needed to prepare for this once-in-a-lifetime role in the "most positive, stress-free, and healthy way" she could.