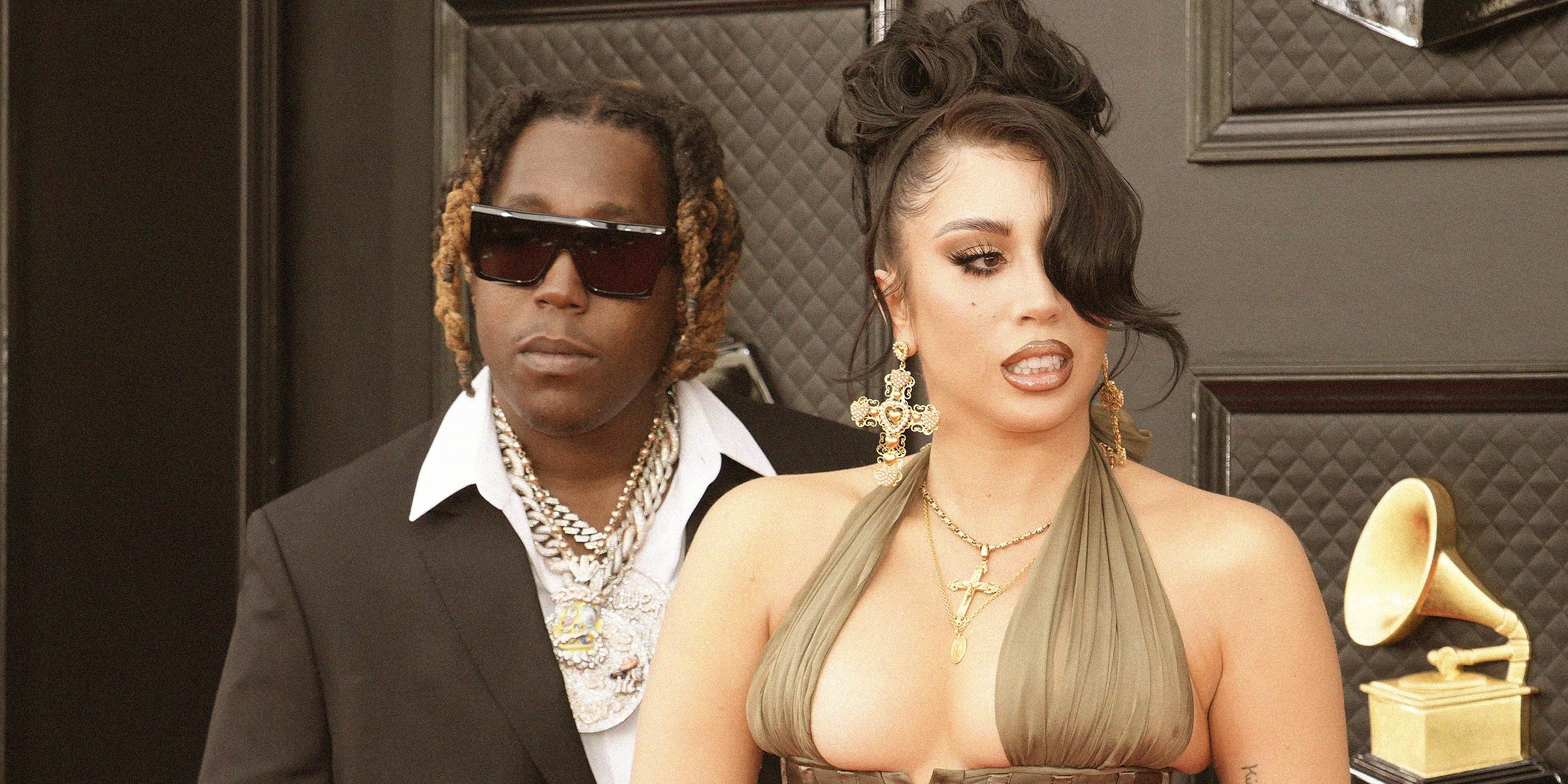 Don Toliver and Kali Uchis | Source: Getty Images
Don Toliver and His Girlfriend Kali Uchis Are 'Not Crazy Public' with Their Relationship

In an interview that shocked fans, Don Toliver confirmed that he was in a romantic relationship with Kali Uchis. They have since posted about each other on Instagram, professing their unconditional love.
Fans have been eager to know the truth about Don Toliver and Kali Uchis' relationship status for a little over a month since his music video release.
The musicians have been tight-lipped about their alleged romance until one interview revealed the actual story between the two.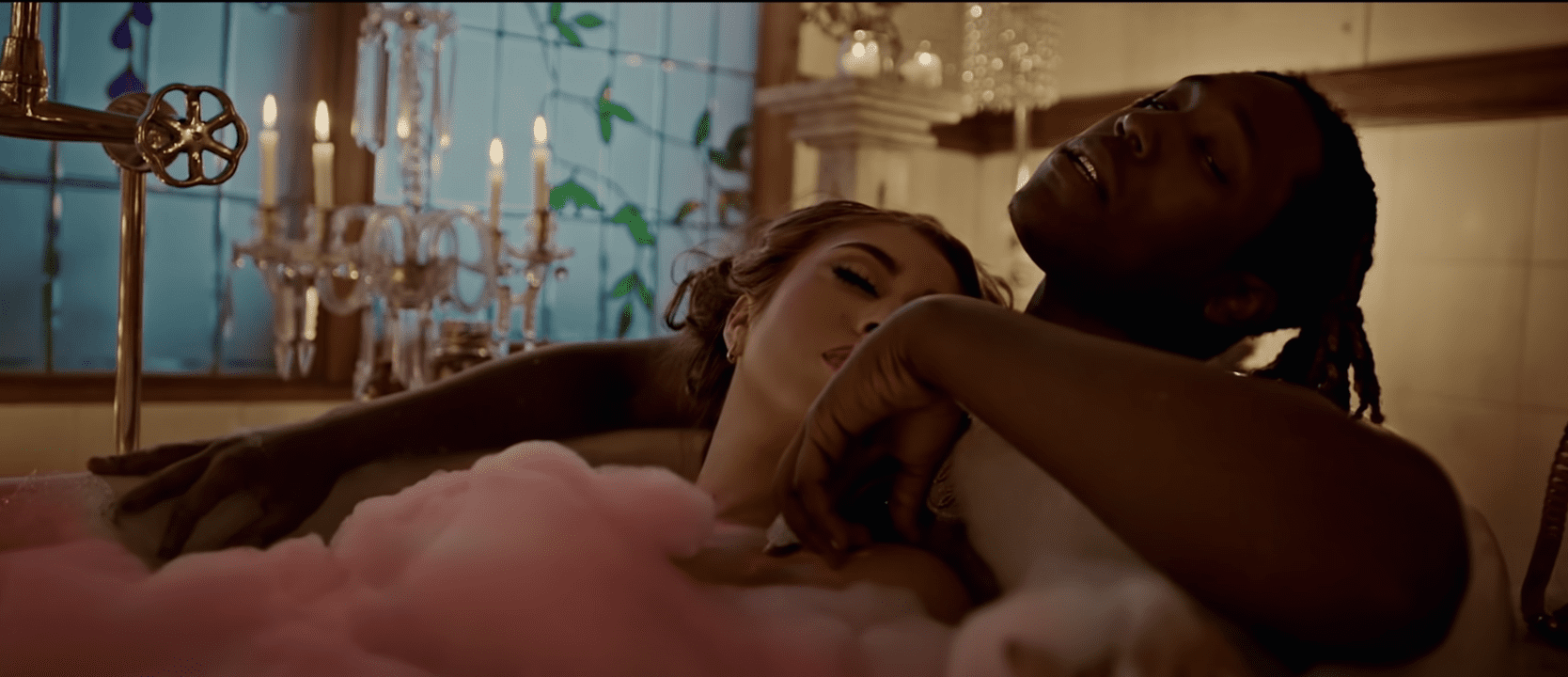 Don Toliver and Kali Uchis in a scene from his music video "Drugs N Hella Melodies." | Source: YouTube/DonToliver
During an interview with W Magazine, Toliver finally opened up about his relationship with Uchis, confirming that they are a couple.
Don Toliver Confirmed That He Is Dating Kali Uchis
Rumors surrounding Toliver and Uchis' relationship swirled among fans after they collaborated on the "Drugs N Hella Melodies" music video. The production, released on June 18, 2021, saw both artists enjoying a pink bubble bath while Uchis donned a lingerie-clad outfit.
It took a little over a month for Toliver to satisfy fans' curiosity with his interview's July 23, 2021 release, confirming that Uchis was his girlfriend. He said:
"We're not crazy public or nothing like that. We just vibe. I already had it in my mind to go out there and shoot a video with her incorporated into it to make it a real-deal situation."
Although they don't advertise their relationship as much as fans would want them to, the couple has posted about each other on social media. In June 2021, Uchis took to her Instagram account with a tribute for her beau's birthday.
The post came with a series of the pair's photos, displaying their days behind the scenes. She also used the tribute as an opportunity to thank a higher power for bringing Toliver into her life at the perfect time.
Similarly, the American rapper gave his girlfriend a shoutout during her birthday in July 2022. Instead of collated photos, he shared a 43-second video clip that documented their memories from vacations and dates.
The "Cardigan" singer also gave fans a glimpse into their vacation with several posted snaps in what appeared to be different locations.
What Is Known about Don Toliver's Girlfriend?
Born on July 17, 1994, Uchis grew up when the rap genre was making significant changes in the industry. Growing up in Virginia, she was raised under the care of her mother, father, and stepsiblings.
Music has been her passion since childhood, having played the saxophone and piano before singing. At 17, Uchis had to leave her nest and live independently. Struggling to make ends meet, she lived in her car and stayed with friends while working in a grocery store.
Her love for music fueled the beginning of her music career. "I made 17 songs in one night," she recalled. "I didn't really expect anyone to hear it." Uchis posted her creations online until they caught the attention of established names in the industry, including Snoop Dogg and Tyler the Creator.
After they invited her for collaborations, Uchis became more recognized in the music scene. She continues to work hard to reach her dreams, and now with another successful musician by her side.
Fan Reaction to Don Toliver and Kali Uchis' Relationship
Although Toliver already announced their relationship status in 2021, fans are still surprised that they are a couple. Some have gone as far as to express their sentiments on social media. One fan tweeted:
"Man if Don Toliver can pull Kali Uchis, I know there is faith for me to get someone. "
Uchis' songs have become more prominent in recent years. Previously, actress China McClain posted a video of herself singing the Spanish song "Telepatia" by Uchis in English. The post has since caught the attention of social media users, which can even further the singer's career.