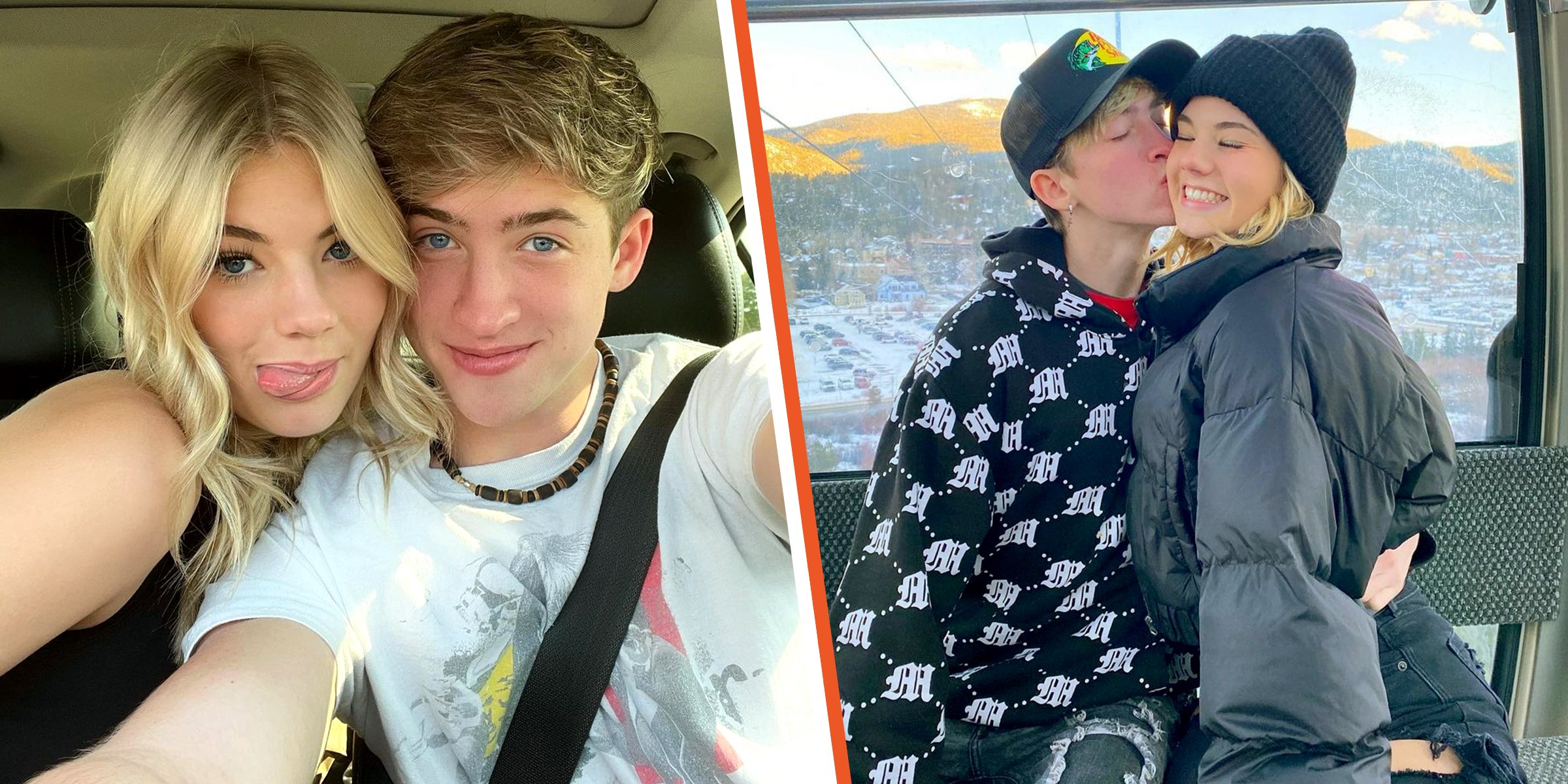 Kate Marie and Cash Baker | Source: Instagram/cashbaker
Cash Baker Is Tik-Tok Star Maverick's Brother - Facts about Him

Cash Baker and his brother Maverick Baker are social media influencers and talented musicians. The Oklahoma-born siblings have a massive following on TikTok and have released an original song.
Cash Baker and his sibling Maverick Baker were born and raised in Henryetta, Oklahoma. They are both TikTok stars and run a joint account on the platform. At the time of publication, the social media influencers had already amassed 6,4 million followers on TikTok. They usually post dance videos, lip sync videos, and comedy on their account.
Besides their joint account, the two have individual accounts on the short-video app. Cash and Maverick's followers on TikTok already bulge at 18,1 million and 13.1 million, respectively, at the time of publication and counting.
In 2018, the TikTok stars released their song "The Way You Move" and announced an 18-city live tour in the U.S. The entrepreneurs have other side hustles like selling merchandise, which includes plushies of themselves.
Facts about Cash Baker
Cash Baker's one of the most well-known TikTok stars at the moment and has millions of followers on other social media platforms besides TikTok. The youngster also has a presence on Instagram and YouTube.
The 19-year-old's other venture is making music with his elder brother, and their pop group name is "Cash & Maverick." The group released a new music video for their song titled "Space Cowboy."
At the time of publication, Cash had already amassed five million more followers than his brother on TikTok. His content mainly consists of lip-syncing and pranking videos, with one of his videos garnering more than 26 million views.
The TikTok star isn't the only famous one in the Baker family. His siblings Maverick and Lani are also pretty well-known. Cash's elder brother's followers on Instagram already bulge at 990k at the time of publication and counting, with the 21-year-old's TikTok account having millions of followers.
Their sister Lani also has a significant following on social media, and her followers on TikTok already bulge to 4,8 million at the time of publication and counting. She's also a model and an actress and has appeared on the show "Deal or No Deal."
Cash Baker Is Already Married
Cash Baker is now married, and the TikTok star announced that he had tied the knot on June 27, 2022, on Instagram. In his post, he said he had a wife and shared a few loved-up photos of the couple on their big day, with his wife looking gorgeous at her wedding and Cash in his suit. He wrote in the caption:
"I got a wife now… so yeah that's cool."
The first image showed the lovebirds sharing a kiss, and the next one was of them celebrating and walking down the aisle together after they had just officially become husband and wife. Their last snap was of them kissing again.
According to his wife Kate Marie's Instagram post on July 25, 2022, the pair tied the knot on June 25, 2022. Kate shared a series of beautiful images of the couple on their wedding day and explained in the post, "1 month down, forever to go 🤍 #June25."
The post first showed a snap of Cash with his arm around Kate, and in the other two photos, the happy couple can be seen excitedly showing off their wedding rings while smiling at the camera.
On July 12, 2022, Cash's wife Kate again took to Instagram to share images from the couple's wedding. She shared two pictures of the newlyweds dancing and having fun. Kate expressed in the caption that the two would be "dance partners forever."
Cash Baker Lost a Lot of Followers
Cash Baker revealed that he lost many followers in 2020 following a series of videos he shared on his TikTok account. The Christian TikToker expressed in the videos that he didn't support other religions and people from the LGBTQ community.
He faced heavy criticism following his posts and later shared an update where he said he was not surprised by the reactions and expected to lose sponsorships for his views. Quite a number of his followers have denounced his point of view.
Another TikTok star who's also making waves as a social media influencer is Josh Richards. The 20-year-old Canadian star even made it onto a Forbes list.