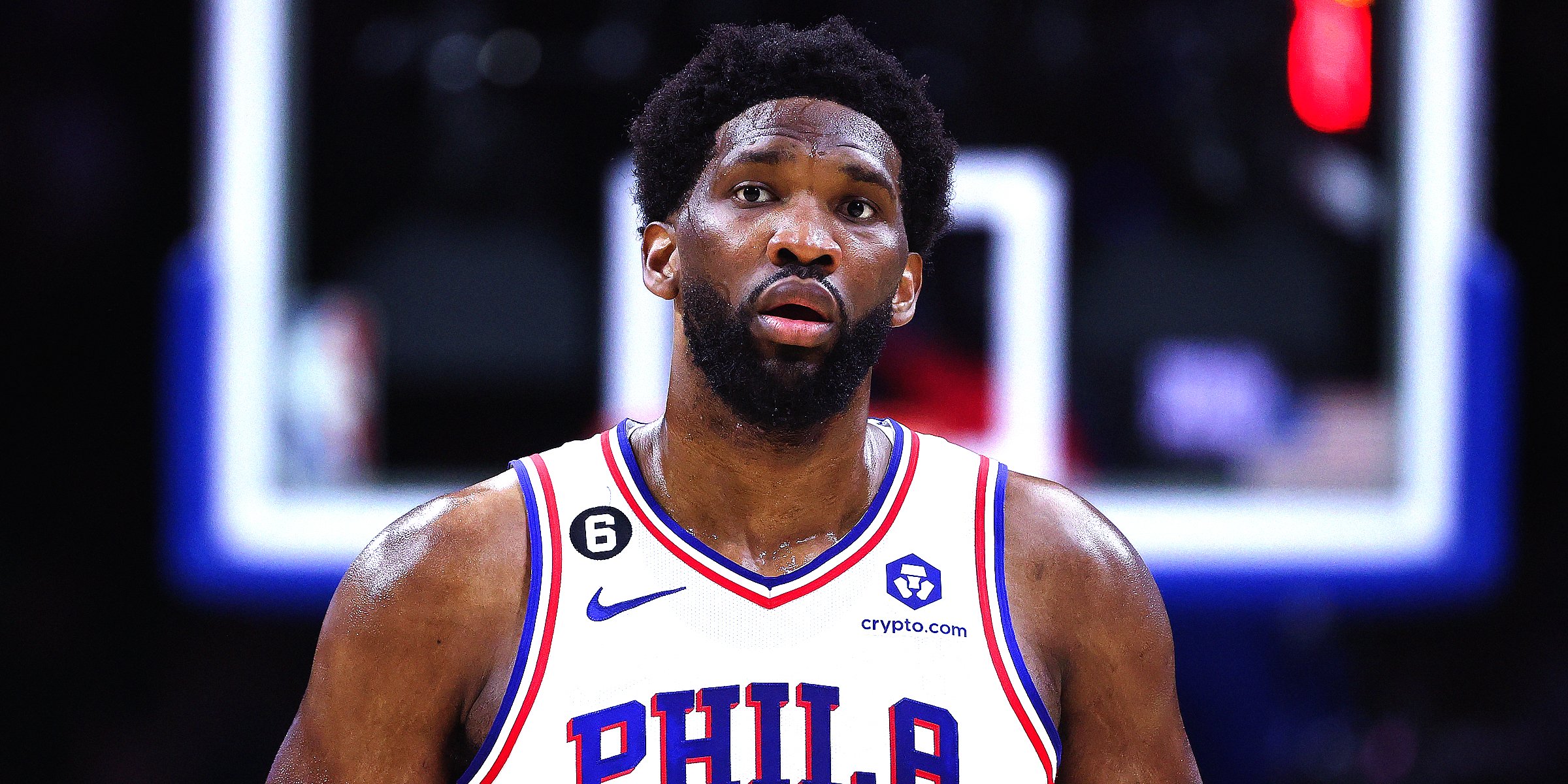 Joel Embiid, 2022 | Source: Getty Images
Who Is Joel Embiid's Fiancee? Glimpse into Their Relationship Timeline

Joel Embiid and Anne de Paula's romance has been an incredible love story. Joel Embiid's fiancée met the professional basketball player in 2018 and is also well-known.
Joel Embiid and Anne de Paula often talk about their lovely relationship. The couple is well-known in their various industries, with Embiid as a basketball player and Paula as a model and social media influencer.
The two first crossed paths in 2018 and have been inseparable since the meeting. There has been much interest in the NBA star and supermodel's relationship among their fans.
Who Is Anne de Paula, Joel Embiid's Fiancée
Anne de Paula is a famous Brazilian model. She got her big break in the modeling industry in 2017 after she won Sports Illustrated magazine's Swimsuit Model search competition.
After being chosen as the winner of the competition, she became the first Sports Illustrated swimsuit rookie to appear in the popular magazine in its February 2018 edition.
Paula is also involved in various other ventures and has a massive following on social media. At the time of publication, Paula had already amassed 250k followers on Instagram. Her net worth is estimated at $14 million.
Anne de Paula was born in Rio de Janeiro, Brazil, on March 31, 1995. Her boyfriend was born in the continent of Africa; his homeland is Cameroon. Joel Embiid's fiancée's religion is Roman Catholic.
Timeline of Anne de Paula & Joel Embiid's Relationship
Anne de Paula and Joel Embiid met when the professional basketball player wasn't looking to be in a relationship. They first met in 2018 in New York City when they both attended a dinner with a mutual friend.
According to Paula, the two didn't say much at the dinner. She also revealed that she wasn't aware that Embiid was a basketball player until the end of the meal when she noticed his tall stature.
The one thing Paula shared that she liked about Embiid was that he prayed before each meal. They also have one thing in common; they both left their hometowns for America as teenagers to pursue their dreams. Paula once said the pair's relationship started "as a beautiful friendship."
Paula has expressed how grateful she is to have Embiid in her life. During the couple's interview with ESPN in May 2021, Joel Embiid's girlfriend spoke about his personality and their relationship. She said:
"We FaceTimed every day for a while. ... He just has this personality where he wants to motivate you... That's the type of person you want to have around."
Rumors that Paula and Embiid were in a relationship started the same year they met. In October 2018, fans discovered that the pair were engaged when Michael Rubin congratulated them in a post on Instagram.
Rubin captioned the image he shared of Paula and Embiid kissing by writing, "What a lovely couple!!!!! Congrats on your engagement!!!!! @joelembiid @annedepaula_ THIS IS WHAT WINNING ON EVERY LEVEL LOOKS LIKE!!!" Embiid had previously spoken about his private life but never revealed the name of the woman he was dating.
Anne de Paula & Joel Embiid's Kids
Anne de Paula and Joel Embiid are proud parents to an adorable baby boy. Joel Embiid's fiancée gave birth to the couple's first child on September 25, 2020. The pair named their firstborn Arthur Elijah de Paula Embiid.
The baby boy's name has a special connection to Embiid's family. He is named after the NBA star's younger brother Arthur. Embiid's sibling tragically died in 2014 at 13 after being struck by a truck.
The excited dad announced his son's arrival by sharing a photo of him carrying his newborn and another of him and his girlfriend when she was pregnant. Part of Embiid's caption expressed that they were blessed to have a new addition to their family.
Joel Embiid also thanked his fiancée and mentioned in the caption that his son was the "first of 11 or more?" He further joked that he was still trying to convince his partner as he was "trying to build a soccer team."