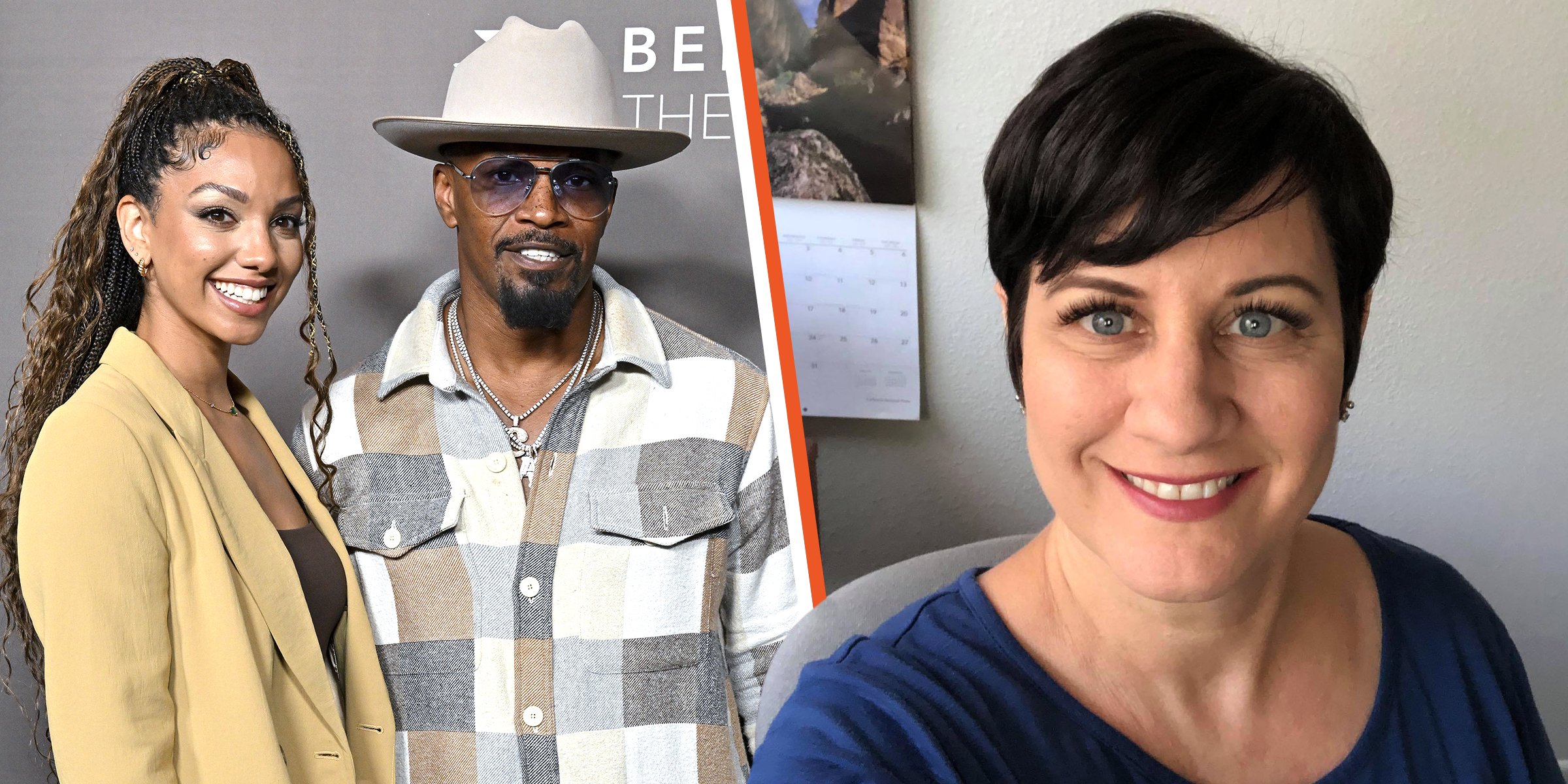 Corinne & Jamie Foxx | Connie L Kline | Source: Getty Images | Facebook/connie.l.kline
Who Is Corinne Foxx's Mother? Meet Connie Kline Who Lives a Private Life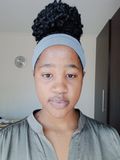 Actor, singer, and director Jamie Foxx is among many celebrities notoriously known for their privacy. In the 1990s, the actor briefly dated an army veteran, Connie Kline, with whom he welcomed his first daughter, Corine Foxx, before separating.
Los Angeles-born Corine Foxx took her first breath on February 15, 1994. The 28-year-old followed in her father's footsteps into the entertainment industry, working as an actress, model, and host of her podcast "Am I Doing This Right?" alongside her best friend, Natalie McMillan.
Besides her entertainment accolades, Corinne is a University of Southern California alumna with a degree in Public Relations. Although she has an active social media presence and has a well-known celebrity for a dad, Corinne rarely shares anything about her mother, Connie Kline.
The same goes for her dad; perhaps that's how Connie prefers it. Since her relationship with Jamie ended, she has led a relatively private life. However, with the bits of information available about Corinne, Jamie, and Connie's family dynamic, it may be safe to assume they all get on just fine.
Who is Corinne Foxx's Mother, Connie Kline?
There isn't much information about where Connie Kline was born and bred, but her daughter's IMDb suggests that she is of European descent. In 2020, Distractify reported that Connie was 51 years old, indicating that she was born in 1969.
According to the outlet, the now-53-year-old worked as an accountant at CK Financial. Before switching career paths, she served in the US Army for five years; however, it's unclear when that period began and ended.
In November 2014, Connie's daughter, Corinne Foxx, paid a sweet tribute to her mother on American Veterans Day. The actress expressed pride and honor for her mother, who served in the US Air Force, saying:
"She glows with pride and strength for her country & service. So proud of you Mama."
Two years later, Corinne posted a more touching tribute on the same day. Alongside an old photo of a much younger Connie in uniform, Corinne gushed about her mother's positive traits. For the actress, Connie's strength, endurance, and perseverance played a significant role in who she felt she was.
Corinne then promised to work toward a better America in honor of her mother's service to the country. This warm tribute was among the few appearances Connie made on her daughter's social media. The army veteran also has her own Facebook page, but she rarely posts on it.
Following her separation from Jamie Foxx, the pair's relationship remained purely on co-parenting terms, per Distractify. Moreover, Connie stayed out of the limelight, lived quietly, and avoided the paparazzi. Her daughter and ex seem to respect that decision with the little they reveal about her.
Where Is Connie Kline Now?
Although Connie Kline's Facebook page is relatively quiet, when she does post, she usually shares beautiful selfies or pictures of her family trips. Among those posts is a 2016 photo of the "Mama Bear and her babies" at a Dodgers game.
Connie sported her signature pixie cut crowned by sunglasses. She wore what seemed to be a blue Dodgers jersey, white capri pants, and small gold hoops. She smiled warmly at the camera alongside Corinne, who wore a blue Dodgers t-shirt.
Between Connie and Corinne sat an adorable younger but unidentified girl. Daily Mail obtained paparazzi photos of the army veteran and the same child running errands together in Simi Valley that year. With the child's face blurred, the pair both wore athletic outfits.
Connie sported a black pixie cut, crowned with sunglasses once more. She clutched her black purse as she walked in black running shoes with the child at her side in red flip-flops. Another photo showed the supposed mother of two on the same trip, pushing a trolley from Target.
Therefore, it may be assumed that the young girl is Connie's unidentified second child from another relationship. However, that remains to be confirmed by the army veteran herself or Corinne, as the child hasn't appeared on the actress's socials.
Corinne and Connie Maintained a Close Relationship
Connie Kline might prefer a life away from the limelight. Still, regardless of Corinne Foxx's celebrity status, the pair undoubtedly reserves time to nurture their relationship. On last year's Mother's Day in May, Connie posted a picture of herself posing with Corinne and her supposed younger daughter.
They all smiled warmly at the camera posing on a sidewalk; Corinne wore her natural hair in a big puff hairstyle, a black cropped vest, and high-waisted jeans. Connie donned a maroon criss-cross neckline top with jeans and sunglasses.
The youngest of the family wore denim shorts, a styled printed t-shirt, and a stylish flannel. She also wore her curly hair down, parted midways. Connie also travels the world with her girls, as they enjoyed a vacation in Ireland this May.
The army veteran revealed their location in another Facebook post, where she gushed about the picture they took, saying it was among some of her best memories. The family stood in front of a gorgeous landscape, revealing the Powerscourt waterfall in the country.
They seemed to be enjoying themselves in their selfie; a smiling Corinne wore a cap over her box braids, and Connie sported her signature hairstyle with sunglasses. Between them was their youngest, who then wore braces.
Meet Corinne Foxx's Half-Sister
While her relation to the young lady who often appeared in her mom's Facebook posts remains unknown, Corinne Foxx has one confirmed younger sister from her dad's side. During his relationship with Kristin Grannis, Jamie Foxx fathered another daughter, Annalise Bishop.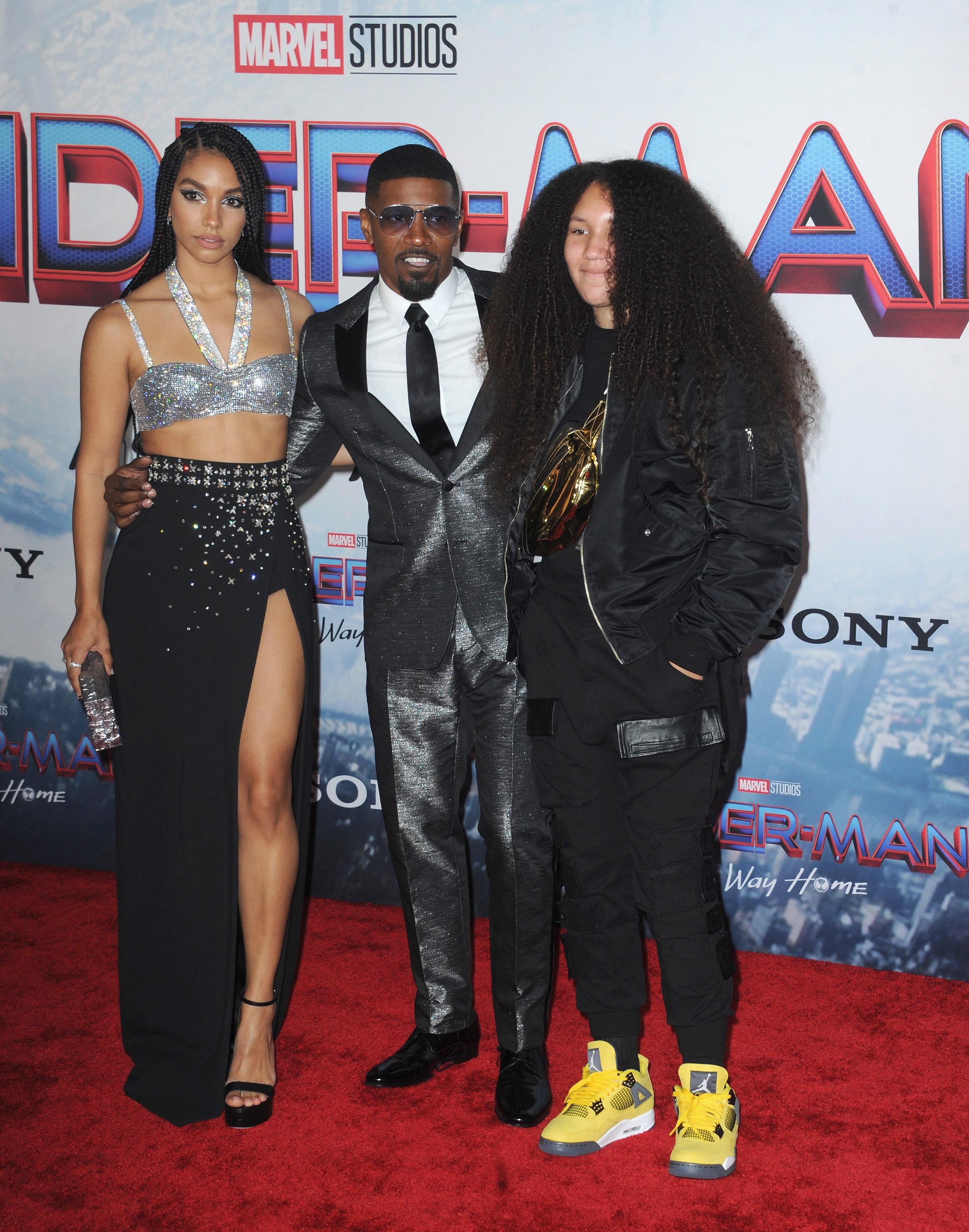 Corinne Foxx, Jamie Foxx and Annalise Foxx pose at Sony Pictures' "Spider-Man: No Way Home" Los Angeles Premiere held at The Regency Village Theatre on December 13, 2021 | Source: Getty Images
Annalise, whose mother's identity was revealed in 2017, was born on October 8, 2008. Like her older sister, the recently-turned 14-year-old frequently accompanies her dad on the red carpet to prestigious events.
Jamie once opened up about how his daughters constantly made fun of him. Regardless, the singer, who had lost count of Corinne and Annalise's frequent roasts, shared that his daughters were welcome to talk to him about anything.
Jamie also gave insight into his parenting style. He explained that he had to know when to be Corinne and Annalise's friend and when to be their dad. Furthermore, the artist shared that although he does his best as a parent, he wishes he could've realized sooner that his time with his daughters was "priceless."