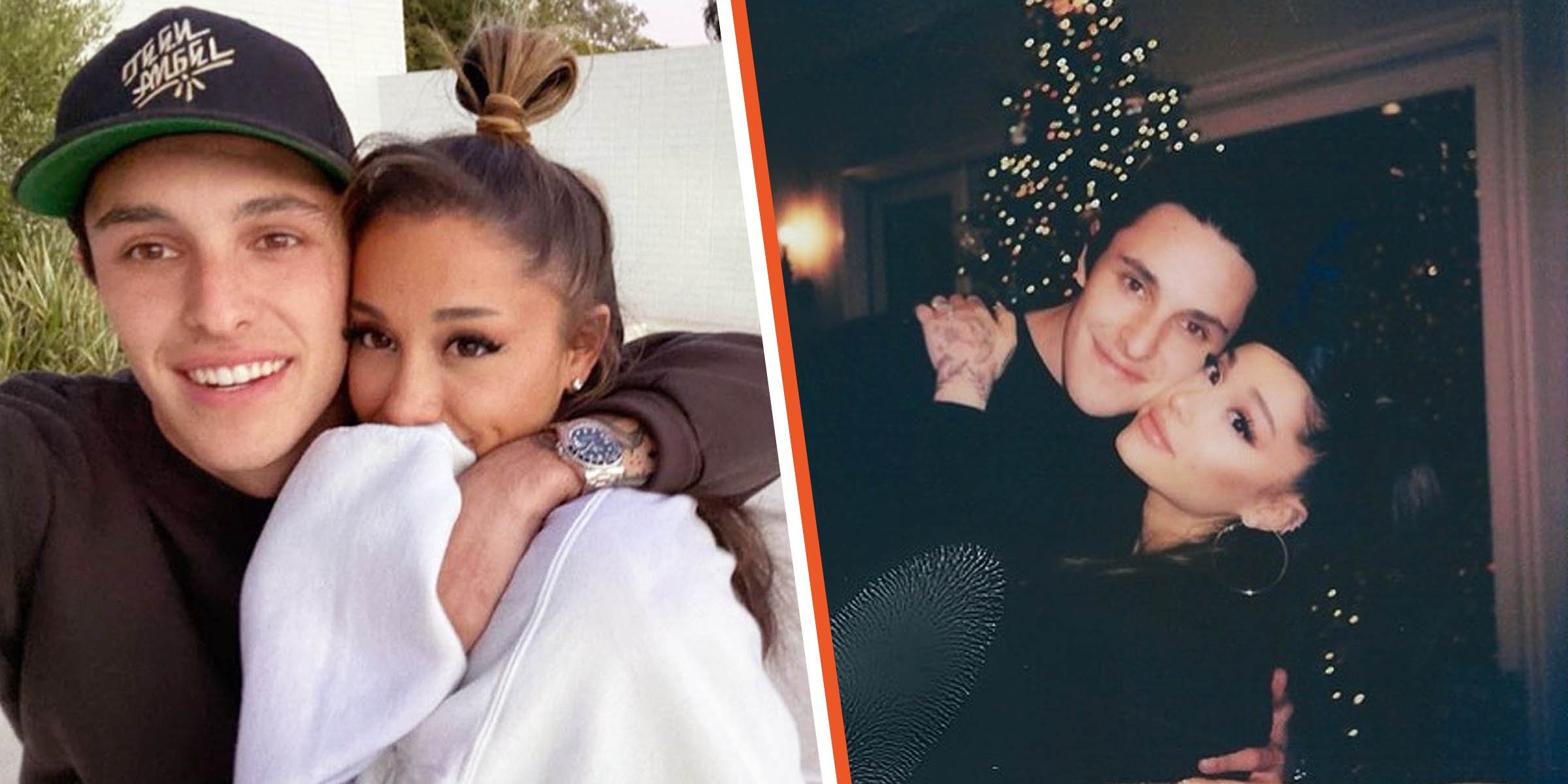 Dalton Gomez and Ariana Grande | Source: instagram.com/arianagrande
Was Ariana Grande Pregnant? Fans Once Reacted to Rumors She Was Expecting after Surprise Wedding

Even before Ariana Grande married real estate broker Dalton Gomez, her fandom had their gaze fixed on the skies for a stork. One baby rumor gained traction as a doctored image of the singer sporting a baby bump.
Arianators, the nickname for Ariana Grande's fandom not approved by the singer, took the surprise announcement of her secret wedding as their cue to be on baby-bump watch. They missed out on the Bachelorette party, but they already wrapped gear for the baby shower.
Before getting married at 27, the songstress was in several high-profile relationships, which she immortalized in her hit "thank you, next." She was more private about her following relationships and secretly married at home.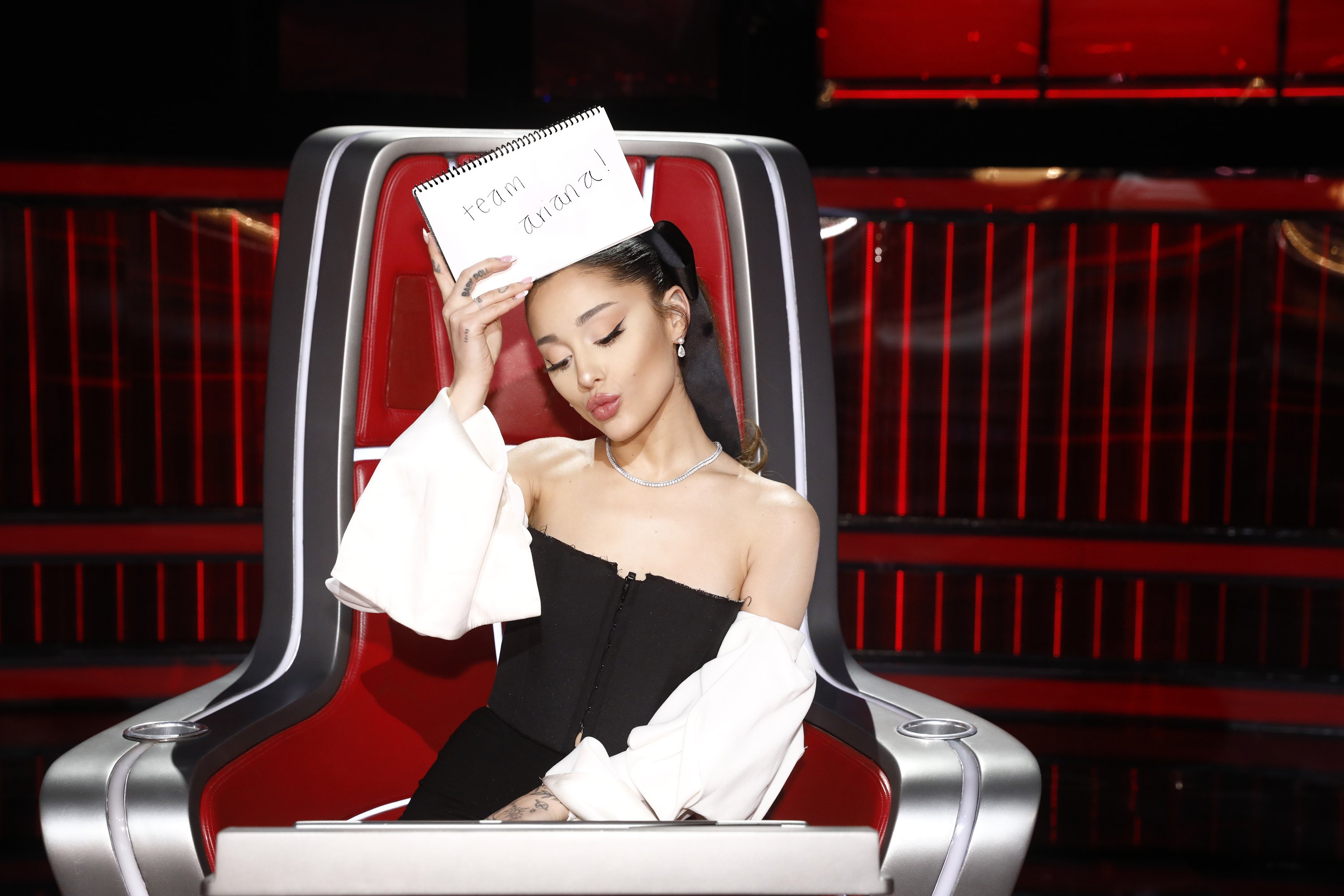 Ariana Grande during the Live Top 8 Results on "The Voice" | Source: Getty Images
Is Ariana Grande Pregnant?
In January 2022, a picture showing a pregnant Ariana Grande made the rounds on social media. Fans immediately started posting comments, hoping to get clarification.
"Omg, Ariana grande is pregnant?" one user tweeted. Another comment quickly debunked the picture as a hoax and comments mocking those spreading the rumor soon followed.
Grande's 2018 interview on "The Late Late Show" with James Corden summed up how she felt about all the pregnancy-related rumors. "People really want me to be pregnant. They want it so bad. Every other week there's, like, a pregnancy thing," she shared.
Inside Ariana Grande's Secret Wedding
Grande wed her real estate beau in a secret ceremony of 20 discreet friends and family in their Montecito, California mansion on May 15, 2021. The veil of secrecy was lifted a week and a half later when she announced her marriage through multiple posts.
During her brief engagement to Pete Davidson, the singer said she wanted to start a family - "eventually."
Stylist Mimi Cuttrell outfitted the young bride in a custom white Vera Wang gown. Her signature high pony made way for a plucky shoulder-length bubble veil. The understated groom donned a Tom Ford suit.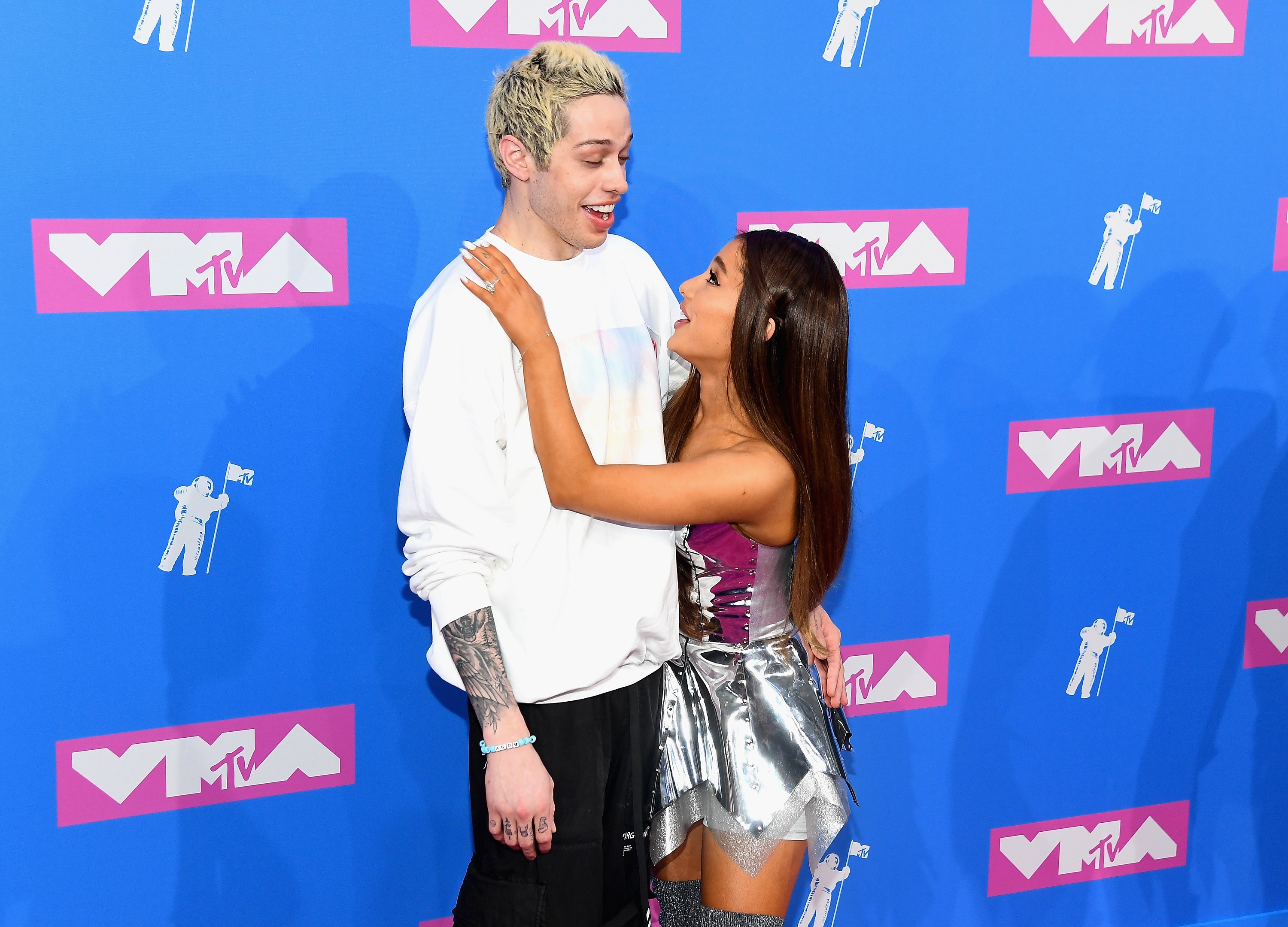 Pete Davidson and Ariana Grande attend the 2018 MTV Video Music Awards at Radio City Music Hall on August 20, 2018, in New York City. | Source: Getty Images
Does She Plan to Have Kids?
An insider gave insight into the singer's baby plans to HollywoodLife, saying the star was focused on creating new music, acting, and her stint as The Voice coach. They shut down an early baby rumor, as the insider said:
"She is looking to celebrate married life with Dalton as she is extremely happy. But the rush into the other things like children that often happen when people get married can and will wait if it is up to Ariana."
During her brief engagement to Pete Davidson, the singer said she wanted to start a family - "eventually." She hoped to have three children with the comedian. Davidson went on to date a slew of mothers after their spit, like Kim Kardashian and Kate Beckinsale.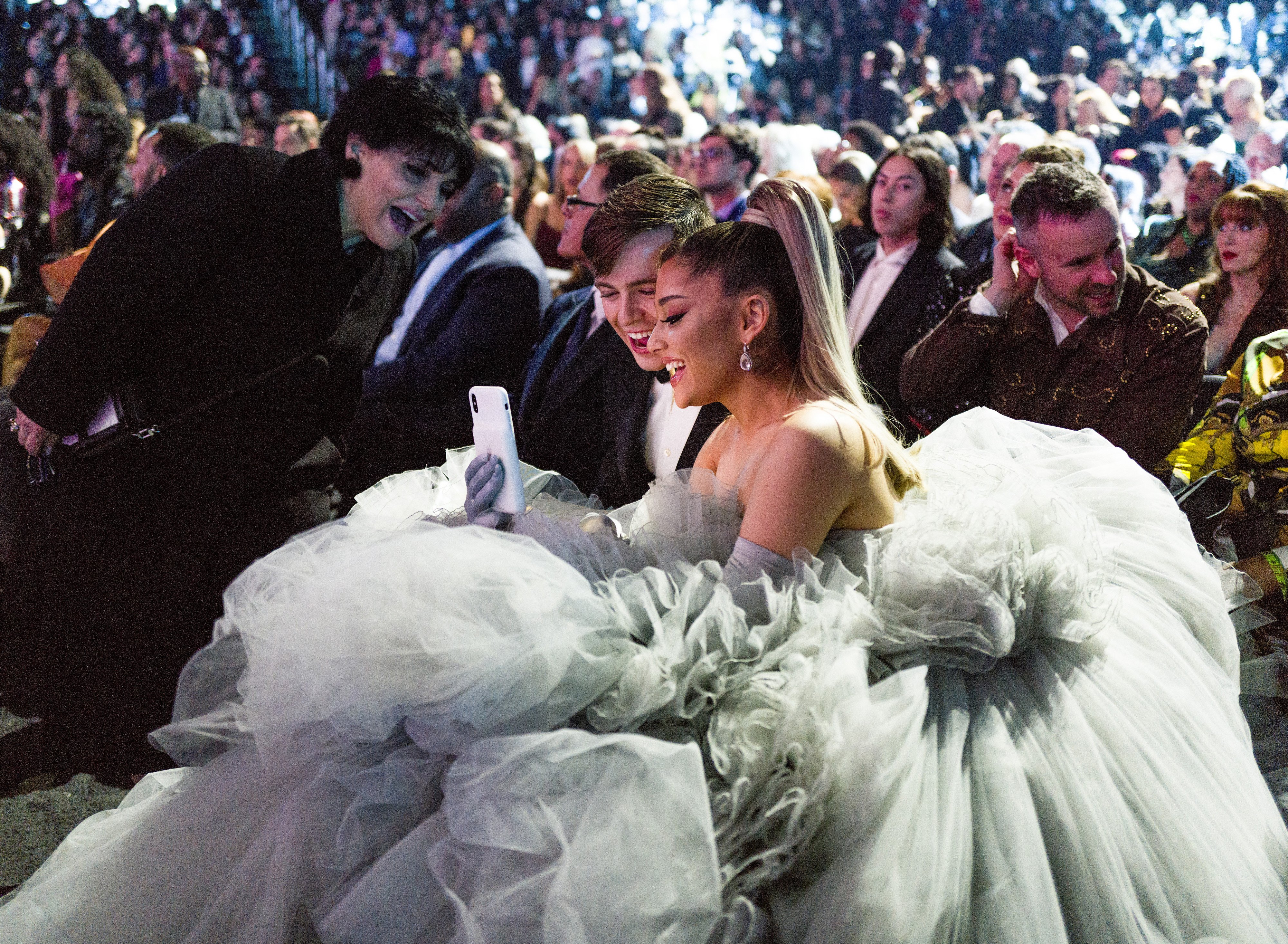 Joan Grande (far left) and Ariana Grande at the 62nd Annual GRAMMY Awards on January 26, 2020, in Los Angeles, California. | Source: Getty Images
Who Is Ariana Grande's Husband Dalton Gomez?
Grande was spotted kissing an unknown man, Gomez, by TMZ in early 2020. She took a chance on a boyfriend two years her junior by moving to Los Angeles from New York City to be closer to him a few weeks later. ​​A source told PEOPLE:
"They're a great fit together. Dalton's entirely unfazed by the scope of her celebrity, and is very grounding for her. He's young but mature and knows what he wants out of life."
Dalton Gomez was born on August 7, 1995, in Southern California. He serves as the director of the estates division for the "Aaron Kirman Group." The Cali native has full tattoo sleeves and has gotten inked by his brother, tattoo artist Dakota Gomez.
The real estate broker was seen dancing and kissing his future wife in the music video for her duet with Justin Bieber, "Stuck With U." The video served as the singer's confirmation of their relationship on May 8, 2020.