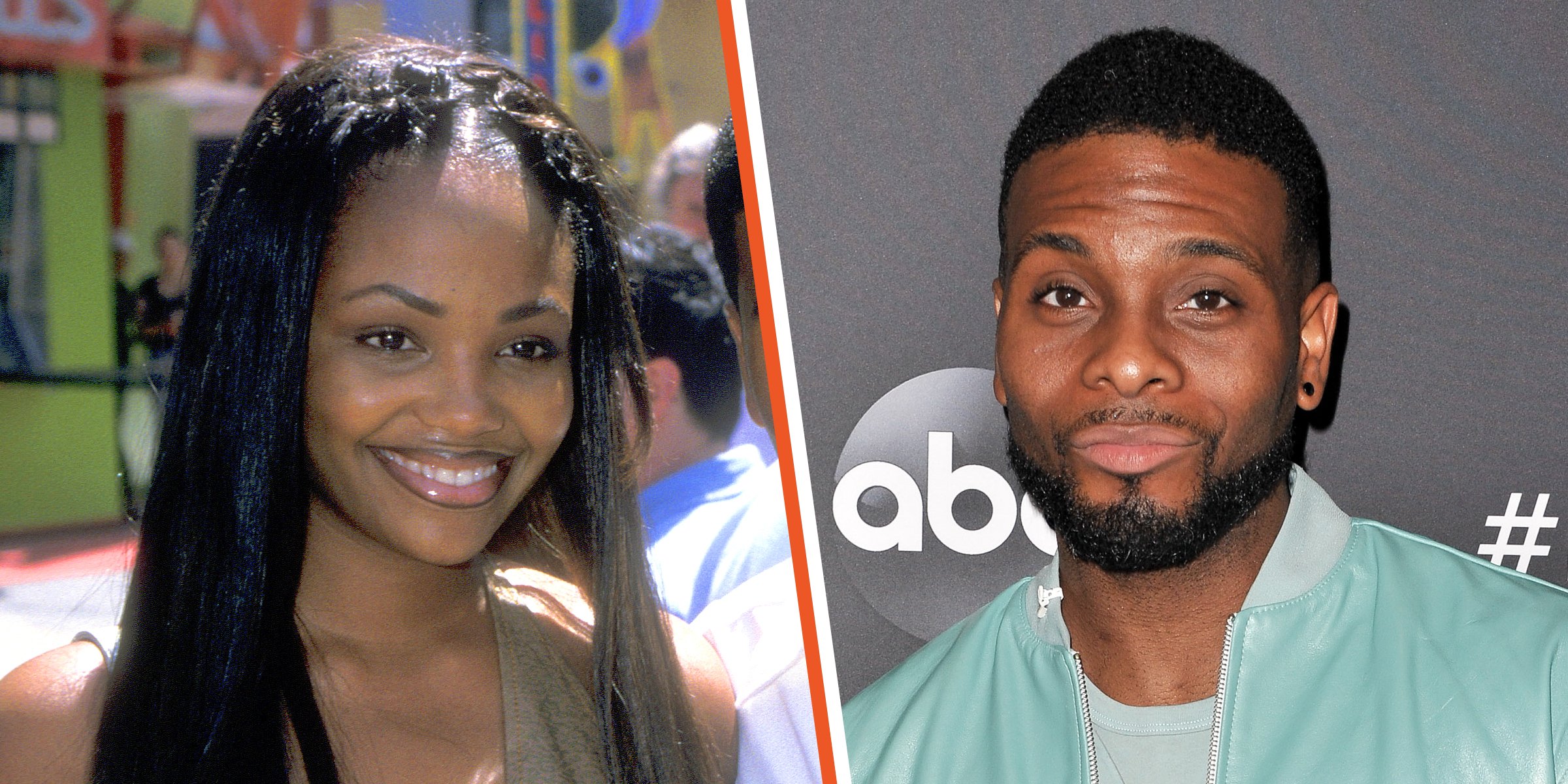 Tyisha Hampton | Kel Mitchell | Source: Getty Images
Tyisha Hampton Is Kel Mitchell's Ex-wife & She Aired Details about Their Relationship Years after the Divorce

Nickelodeon's sketch comedy "All That" star Kel Mitchell is a proud husband and father of four. However, before he settled into marital bliss with his second wife, he was married to Tyisha Hampton, and years after their divorce, she still airs shocking details about their relationship.
Kel Johari Rice Mitchell was born in Chicago on August 25, 1978, and began his acting career at 12 while attending drama classes at the ETA Creative Arts Foundation.
One of his stage performances wowed a talent agent, leading him to audition at Nickelodeon. There, he landed a role alongside Kenan Thompson on "All That."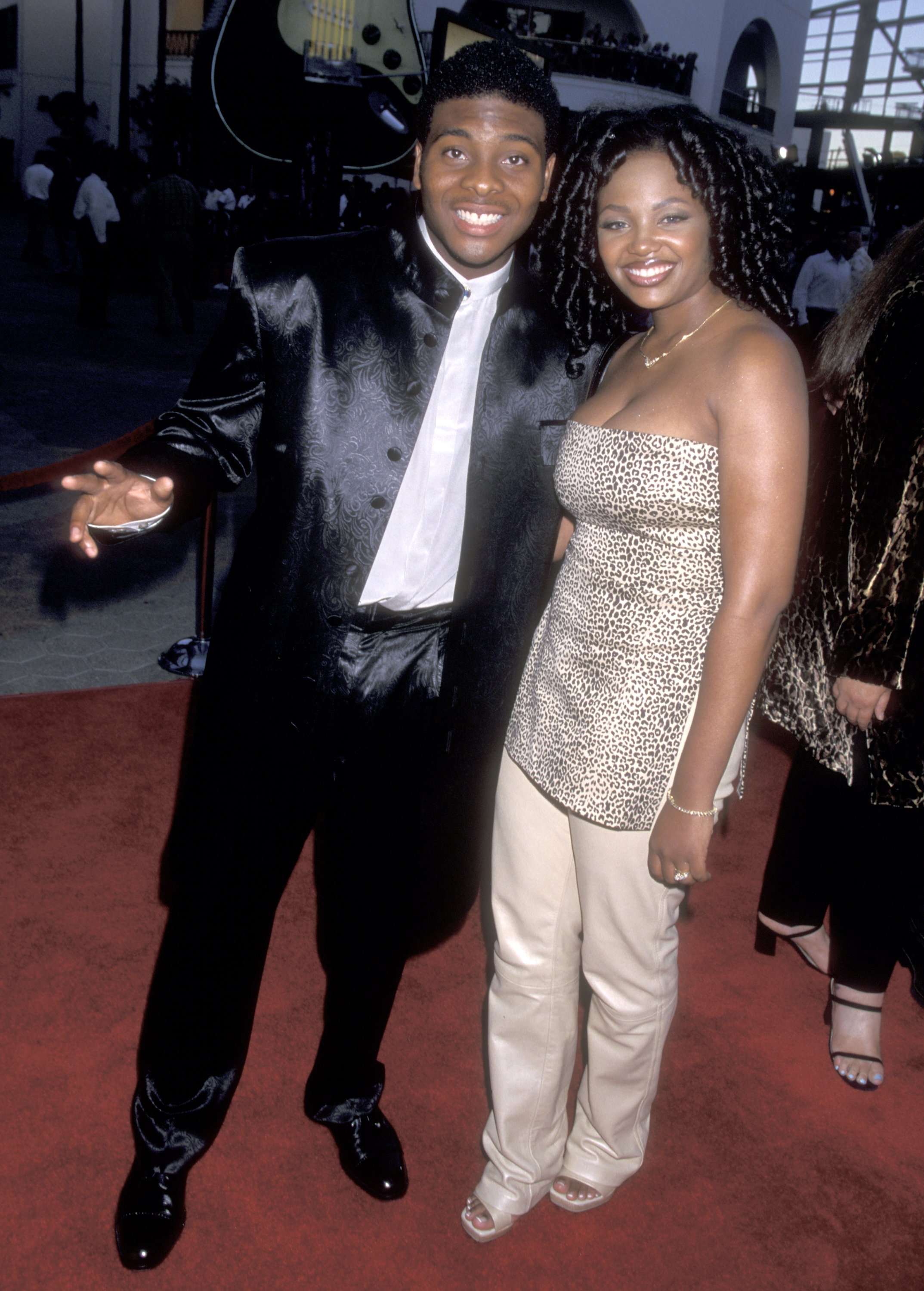 Kel Mitchell and Tyisha Hampton at the premiere of "Mystery Men" in California, on July 22, 1999 | Source: Getty Images
The show's success led to a spinoff series, "Kenan & Kel," and a 1997 movie, "Good Burger." The actor has also starred in films and series such as "Sister, Sister," "Mystery Men," "Cousin Skeeter," "Half & Half," "Good Luck Charlie," "Sabrina the Teenage Witch," and more.
Mitchell is also a producer, writer, and director. As his career progressed, he dated and married Tyisha Hampton, ending with a divorce. Years later, she made allegations against him while dragging his friends along.
Hampton is also an actress, writer, and producer known for "Voyeur: In Hindsight," "Maya & Miguel," "Kenan & Kel," "Cousin Skeeter," "Ganked," "Clifford the Big Red Dog," and more.
Tyisha Hampton and Kel Mitchell's Relationship in the Past
Mitchell and Hampton met at a party for upcoming actors in 1996 and started dating shortly after. Three years later, they married and welcomed their first child, a son, Lyric, that same year.
In 2002, the couple had their second child, a daughter, Allure, and filed for divorce three years later. While they did not give reasons for their divorce, fans speculated the actor's infidelities may have contributed to it.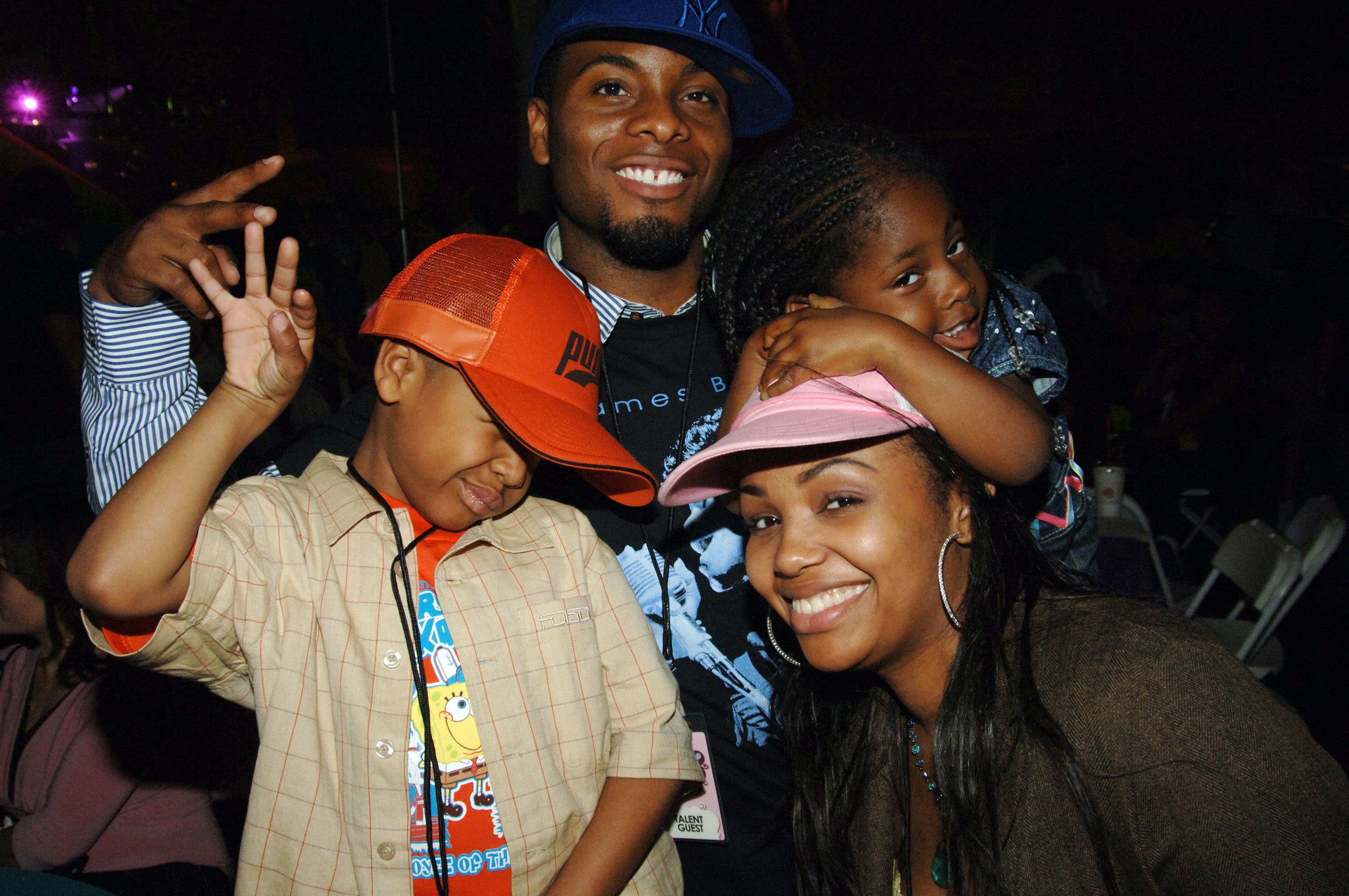 Lyric Mitchell, Kel Mitchell, Allure Mitchell, and Tyisha Hampton at the Kids Choice Post Party-Inside in Los Angeles, on April 5, 2005 | Source: Getty Images
Seven years later, Mitchell married a second time. He and rapper Asia Lee tied the knot on February 25, 2012, and in December 2019, after converting to Christianity, he became a youth pastor.
That same year, he finished second after competing on the 28th season of "Dancing with the Stars." In 2022, the actor and pastor became an author.
His book "Blessed Mode: 90 Days to Level Up Your Faith," offers 90 powerful and practical devotions to help people build up their spiritual lives.
Mitchell revealed that his journey to finding Christ helped change his life and focus. He started by working in the community and being a part of church groups before becoming a pastor.
Despite seemingly having it all, the actor said he did not feel fulfilled and shared his experiences in the book. He hoped that by sharing, readers would be better prepared for their day while boosting their mental health.
Tyisha Hampton Shares Her Position
Years after Hampton and Mitchell's divorce, the actress has made several allegations against her ex-husband. In 2021, she accused him of being a deadbeat dad and making her go to jail because of his IRS debt.
She also said he owed her over one million dollars in unpaid child support and wanted his fans to hold him accountable because she was done pretending.
In July 2022, Hampton came up with more accusations against Kel Mitchell. She accused him of cheating on her and having Nick Cannon cheer him on for his actions.
In a shared TikTok video, she reminisced about the time and claimed Cannon wore her full cheerleading uniform to cheer her ex-husband in their guest bedroom.
In another YouTube video, she gave the back story of how she had walked in on the scene. The actress revealed that she was angry that he wore her clothes, and he left so quickly once he knew she was there.
Once the video went viral, Cannon publicly used humor and sarcasm to respond to the allegations in the comment section of a post on social media. Hampton also begged Cannon to return her uniform or send her a replica of the uniform because it had been too long.
Fans Share Their Opinions on the Situation with Nick Cannon
Unsurprisingly, while some fans were shocked at Hampton's revelations, others wanted her to be careful, share more details, and maybe write a book. One fan wondered how the conversation went.
Another commented that he played his character on "All That" too well, while another advised that if she did not pack the baggage, it was not hers to carry, and it was detrimental to hold other people's secrets.