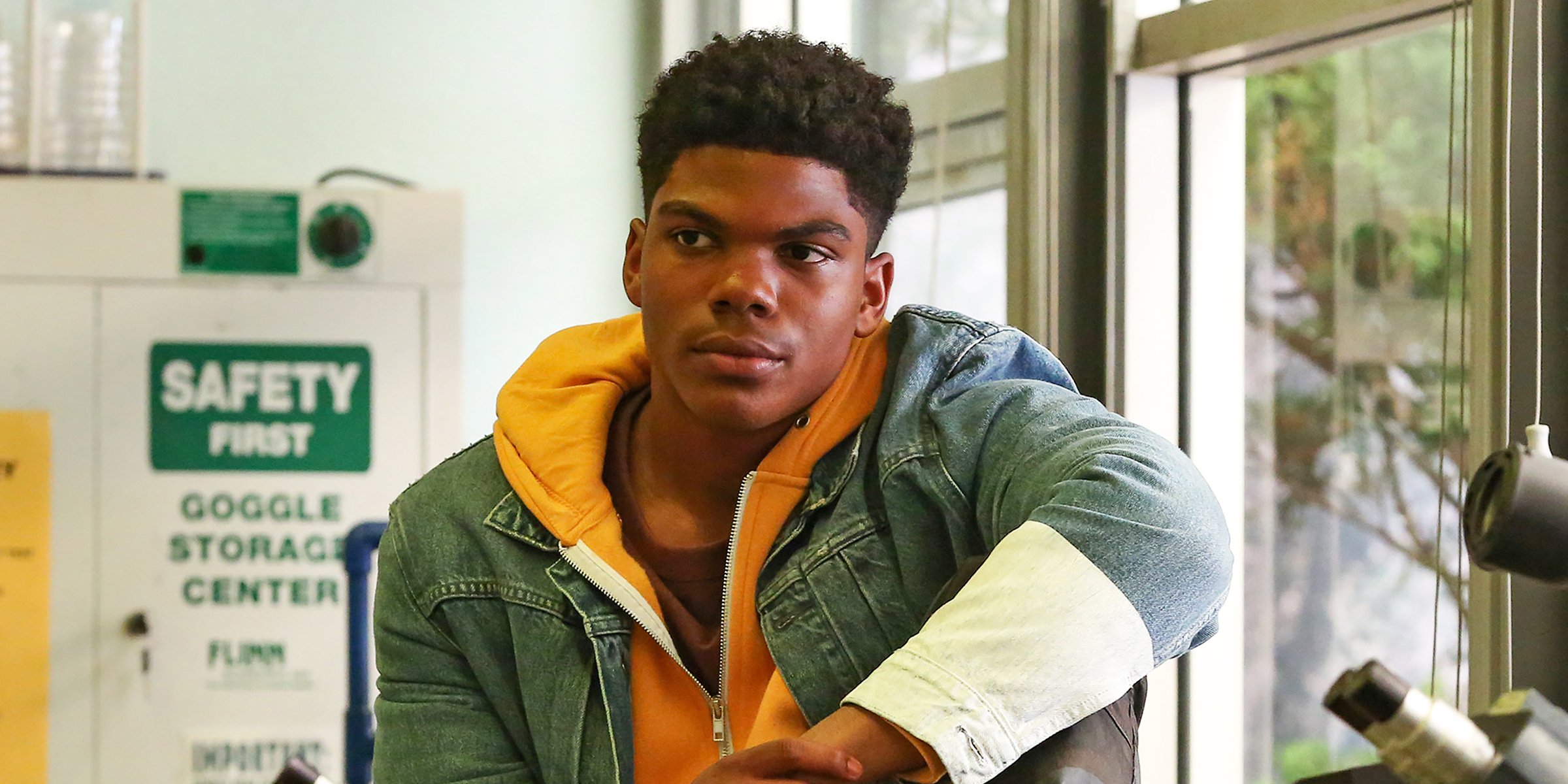 Spence Moore II | Source: Getty Images
Spence Moore II Acts in '13 Reasons Why' and 'All American' - Facts about the Rising Star

Having racked up over 20 credits in television in his short career, Spence Moore is set to take over the cinema with "Creed III." He also has a recurring role in "All American."
Spence Moore is dating Sammie Cimarelli, who significantly impacted the first "The Circle" season on Netflix. The young couple has experienced negative comments about their relationship in some corners of the internet.
The reality star only shares content about their relationship and baby, including their name, on her YouTube channel. They have both deleted most posts related to their family of three.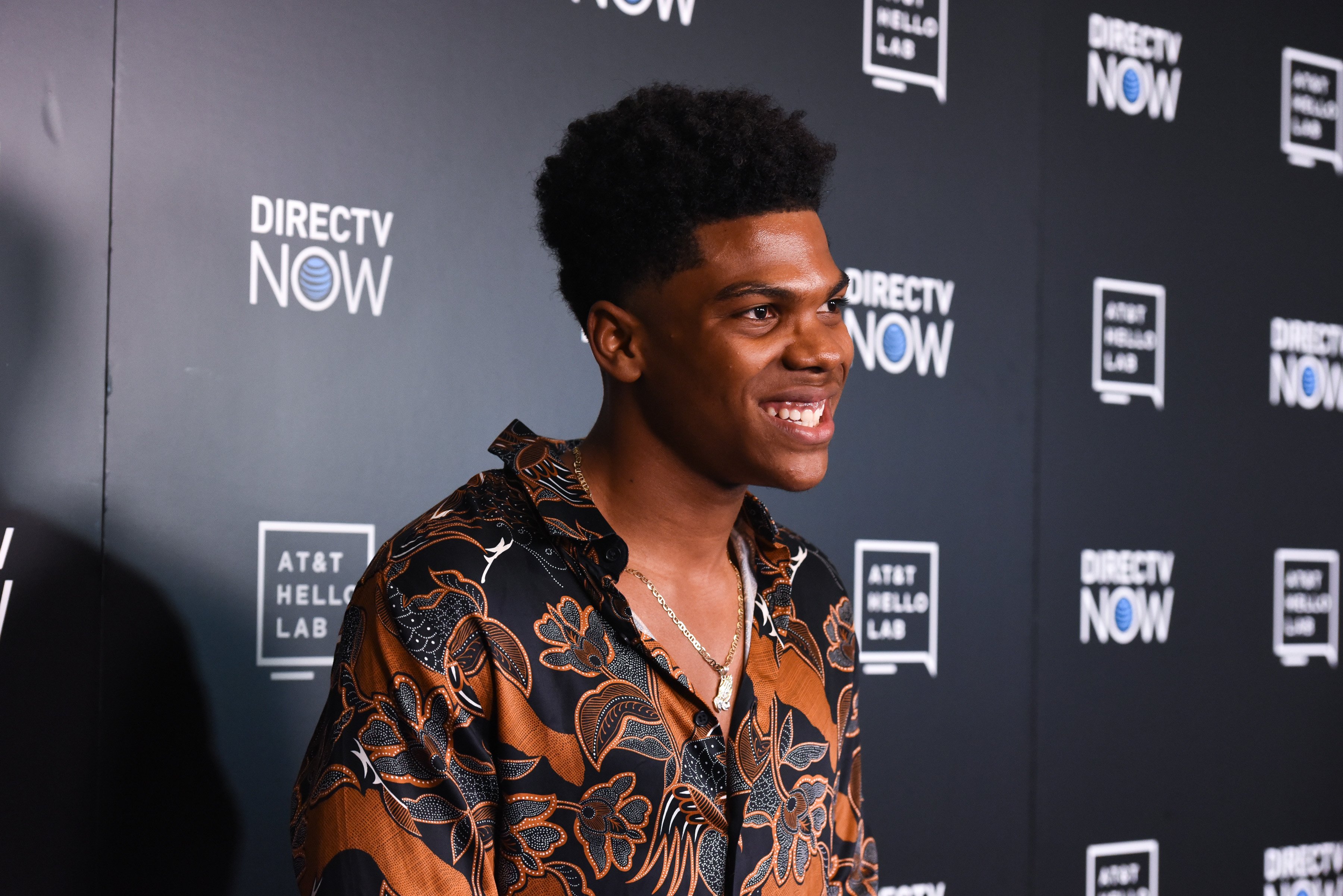 Spence Moore attends AT&T Hello Lab's Mentorship Program Debuts Five Short Films - Red Carpet at Hammer Museum on December 1, 2017 in Los Angeles, California. | Source: Getty Images
Early Life and Career
Spence was born in St. Louis, Missouri. His mother, Tann Moore, is a producer, and he has an older sibling. The young star was excited about acting during a sixth-grade talent show, per IMDb. In The Grio, he said he lives with depression despite being a "happy kid."
His first role was in "Criminal Minds" in 2016, followed by guest roles in "Last Man Standing," "Ballers," and "Lady Dynamite," amongst other TV shows. He played against type as a frat boy in the TV movie "Beerfest: Thirst for Victory."
In 2018, he portrayed the role of Michael in five episodes of Netflix's "13 Reasons Why." Then, with "Five Points," he had the opportunity to work with producer Kerry Washington, who he told The Grio "gave off such a light for all of us."
Spence Moore Schools Hollywood
Spence landed the role of the misunderstood bully and jock, Dan Decker, in the Peacock original series "AP Bio," with comedians Glenn Howerton and Patton Oswalt. He starred in all but two episodes in the show's four seasons between 2018 and 2021.
In a video with creator Mike O'Brien, he said that people who know him didn't find him believable as a bully because he's not like that. O'Brien said that because of his hard work and charm, the one-dimensional bully in the pilot became one of the show's most beloved characters.
Concurrently he had significant character arcs in "All American," the reboot of "The Wonder Years," and the podcast series "Blackout" with Rami Malek.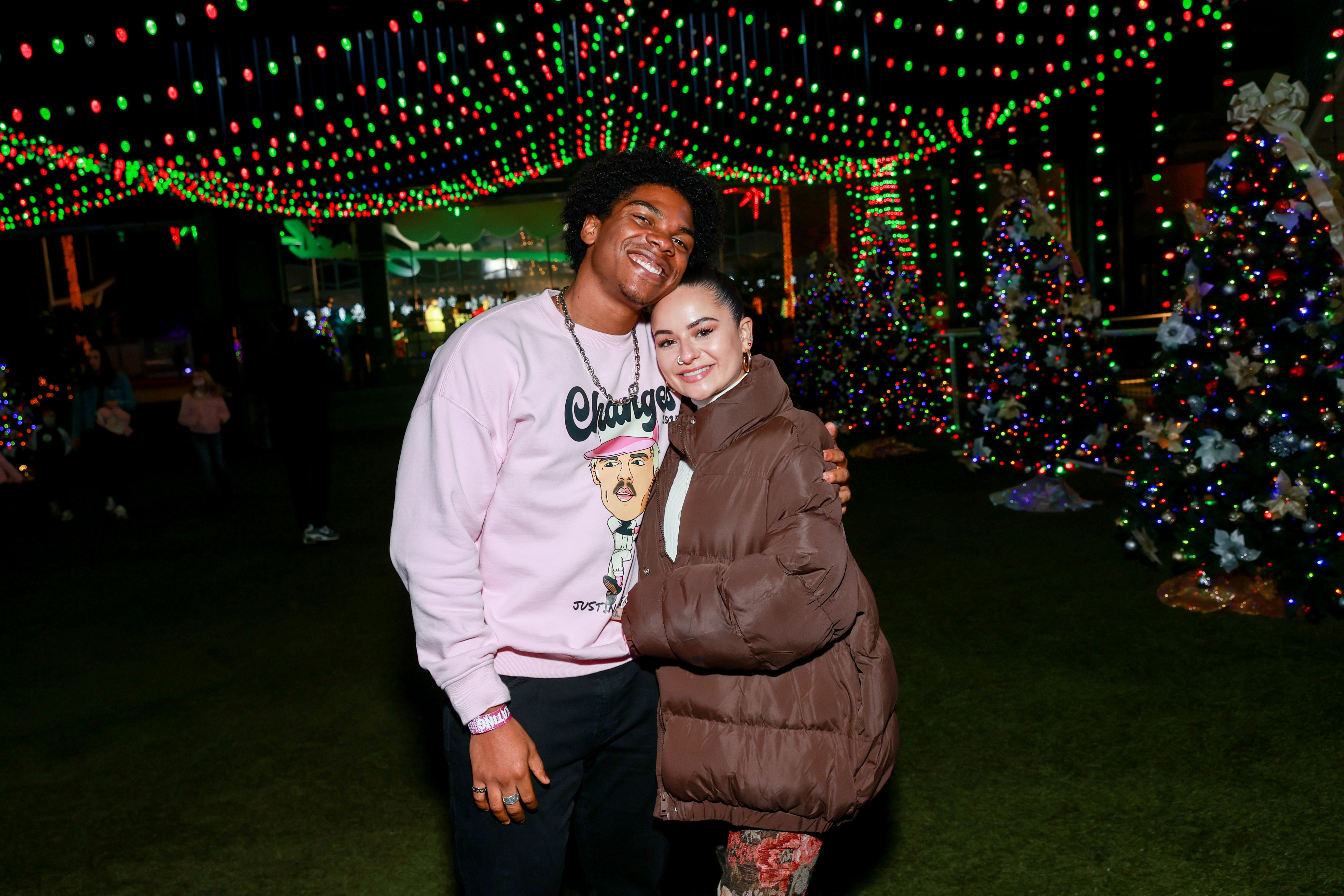 Spence Moore II and Sammie Cimarelli attend the Dodgers Holiday Festival at Dodger Stadium on December 1, 2021 in Los Angeles, California. | Source: Getty Images
Spence Moore Is Dating Sammie Cimarelli
Sammie Cimarelli was the second runner-up on the first season of Netflix's "The Circle." She received a cash prize of $10,000 after being voted fan-favorite. The reality star also has a YouTube channel with 51,100 subscribers.
The R-rated comedy sees him starring alongside Tiffany Haddish, Wesley Snipes, and comedian Kevin Hart.
She revealed on Popternative how much of an unlikely reality star she is as someone who is not a fan of the genre, but conceded that she did watch a bit of "Jersey Shore." A Netflix casting director invited her to take part in "The Circle" audition process.
Spence Moore and Sammie Cimarelli Are Parents
The young couple announced their pregnancy in deleted twin Instagram posts on January 18, 2022, per Hollywood Life. US Weekly reported that they shared the birth of their baby on April 1, 2022, in similarly deleted posts.
The couple revealed on her YouTube channel on September 14, 2022, that their baby boy is named Brae. On a vlog of her maternity shoot, Cimarelli said that they wanted to avoid "unwanted judgment and negative energy:"
"It wasn't planned, there's that… and we took it and rolled with it. And Spence has been the most amazing partner. We have been very supportive of each other. It has really been, probably, the happiest pregnancy, which I'm really lucky and grateful for..."
Spence Moore Is in Michael B. Jordan's Directing Debut
Variety announced that Spence was cast, in a still unnamed part, in "Creed III" on April 7, 2022. The star of the film Michael B. Jordan is also taking the helm as a first-time director.
"Creed III" will be released on March 3, 2023, and will be the first in the franchise without Sylvester Stallone as Rocky Balboa, per IMDb.
Having proven his acting ability on television, Spence landed the role of a magician named Merlin in the movie "Back on the Strip." The R-rated comedy sees him starring alongside Tiffany Haddish, Wesley Snipes, and comedian Kevin Hart.
In the upcoming thriller, "Going Places," he plays Jaden. The action comedy stars Mimi Kennedy from "Mom," Ethan Cutkosky, and Miranda Rae Mayo.