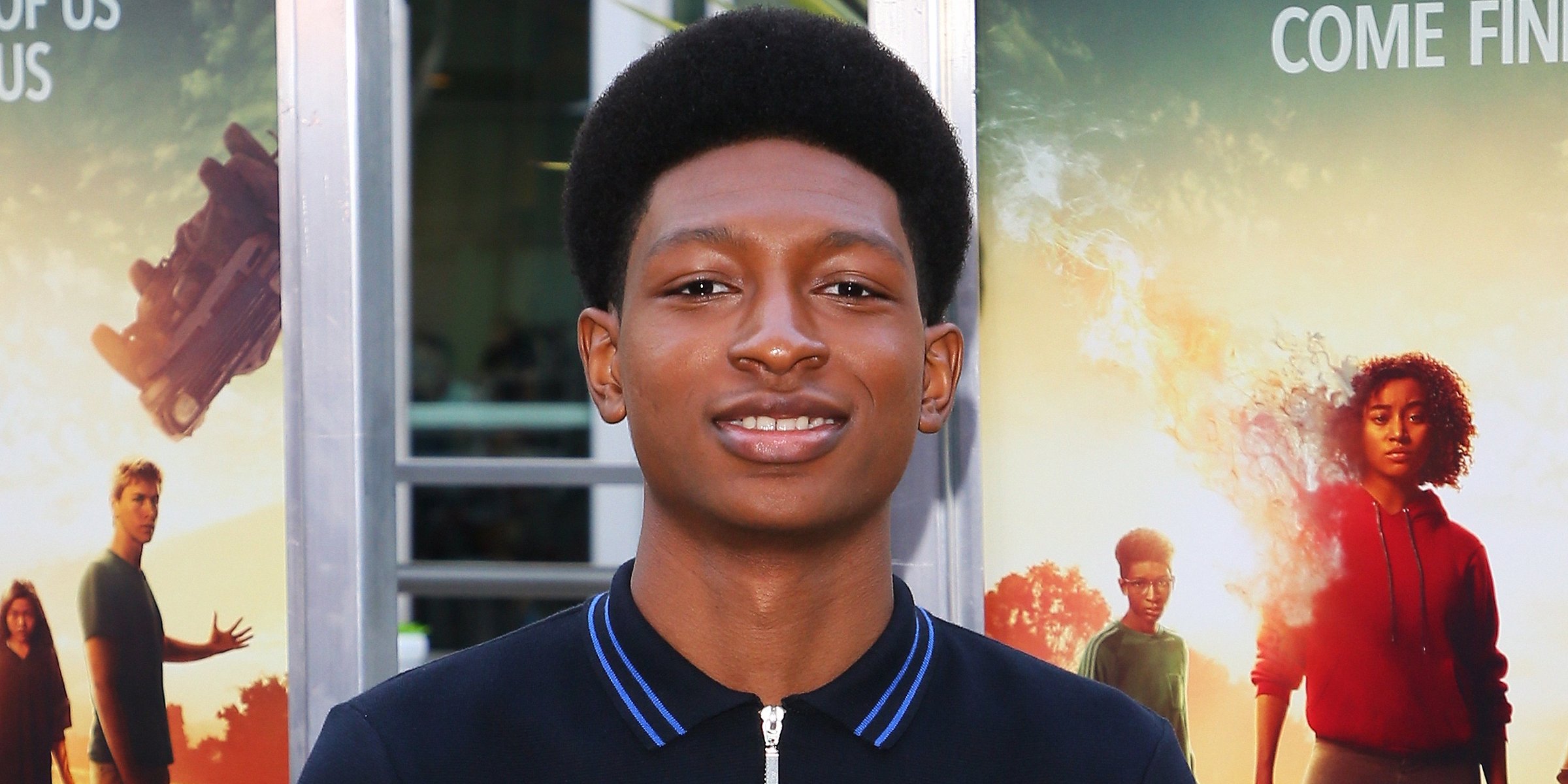 Skylan Brooks | Source: Getty Images
Skylan Brooks Is Known for His Roles in 'Get Down' and 'Archenemy' — Facts about the Star's Career

Skylan Brooks is one of Hollywood's fast-rising stars best known for his roles in several movies and series such as "Empire," "Get Down," "The Darkest Minds," and more.
The Young Artist Award-nominated actor was born in Torrance, California, on February 12, 1999, and started his acting career before he turned ten.
Despite being young, Skylan Brooks, interested in music and basketball, has gradually honed his art and talent and is proving to fans that there is more to him.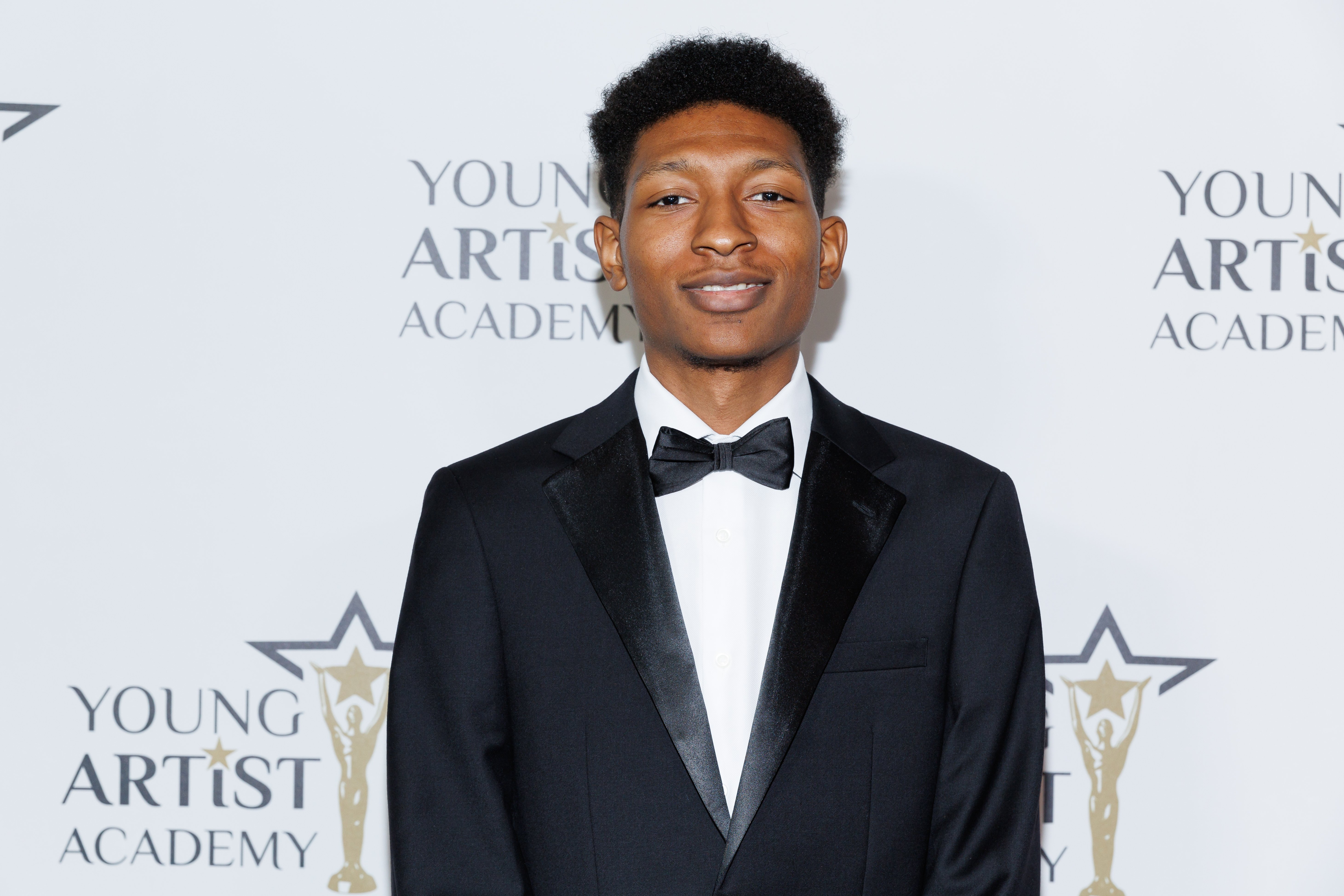 Skylan Brooks at the 43rd Annual Young Artist Academy Awards on October 2, 2022, in Los Angeles | Source: Getty Images
Skylan Brooks - Early Serious Works in His Acting Career
Born and raised in California, Brooks started his acting career with an uncredited role as a water balloon boy in "Roll Bounce." He starred in several short films and series until 2013 when he gained recognition.
That year, he starred as Mister, one of the main characters in "The Inevitable Defeat of Mister & Pete." He acted alongside Season 6 "American Idol" winner Jordin Sparks, Season 3 "American Idol" finalist Jennifer Hudson, and the English actor and director Adewale Akinnuoye-Agbaje.
Brooks, who played Hudson's son, stole the show alongside his co-star Ethan Dizon's character Pete. Their act also caught Sparks' eyes as she praised them for doing a great job.
She was impressed by how quickly they would transition from playing games behind the scenes to acting out their scripts when it was their turn.
The movie earned him a nomination for Best Leading Young Actor in a Feature Film at the 2014 Young Artist Award. Brooks has also starred in a lead role as Ra-Ra Kipling in the hip-hop music drama series "The Get Down" by Baz Luhrmann.
The Netflix series, which debuted on August 12, 2016, was canceled after only one season. It also featured Justice Smith, Yahya Abdul-Mateen II, Jaden Smith, and more.
Skylan Brooks Tries New Genres
Brooks has not allowed himself to be stereotyped into specific roles as he tries out different genres. In 2018, he joined the cast of "The Darkest Minds," a dystopian science fiction movie.
The young actor played the role of Chubs in the film based on Alexandra Bracken's 2012 novel. When talking about the movie, he said:
"What this film shows is that there is hope, but it's coming from the youth, and our generation has to stick together and work to figure it out."
He was excited to have been part of the project because it featured a diverse cast at a time when there was underrepresentation in the industry.
Shortly after filming "The Darkest Minds," Brooks was asked about his preference for work. The actor was asked if he preferred to work in movies or series, and he said:
"My heart is always with film because that's where I started […], but I know that in film, there's a sense of gathering yourself and being really focused and in-depth with your character..."
He called the experience on the set of "The Darkest Minds" a blessing. Despite the intensity, the actor revealed the cast had a sense of calm behind the scenes.
Brooks also joined the cast of "Empire" in 2018. He starred as Quincy, an innocent inmate, and soon developed a relationship with Trai Byers' Andre Lyon.
Two years later, Brooks starred as Hamster in the superhero mystery-thriller "Archenemy." The movie revolved around Max Fist, played by Joe Manganiello. He is a man from another dimension claiming to have lost his superpowers, and it focuses on his journey of redemption.
In 2021, Brooks starred in "Outsiders," a mysterious sci-fi thriller formerly called "No Running." He takes on the lead role as Jaylen Brown, a Black student who becomes a suspect in a predominantly white town.
Before taking on the role, the actor revealed that he could relate to his character. In an interview, he said there had been situations and moments where he was in his character's shoes as a young Black teen.
Skylan Brooks Reveals Himself as a Hip-Hop Artist
In addition to having excellent acting skills, Brooks is also a rapper. He is constantly working on his music and has one of his songs featured on "Outsiders."
Using the nickname Skiez 7, he has released several singles, and in 2021, he released his first EP. He has a flair for hip-hop but also works on experimental music.