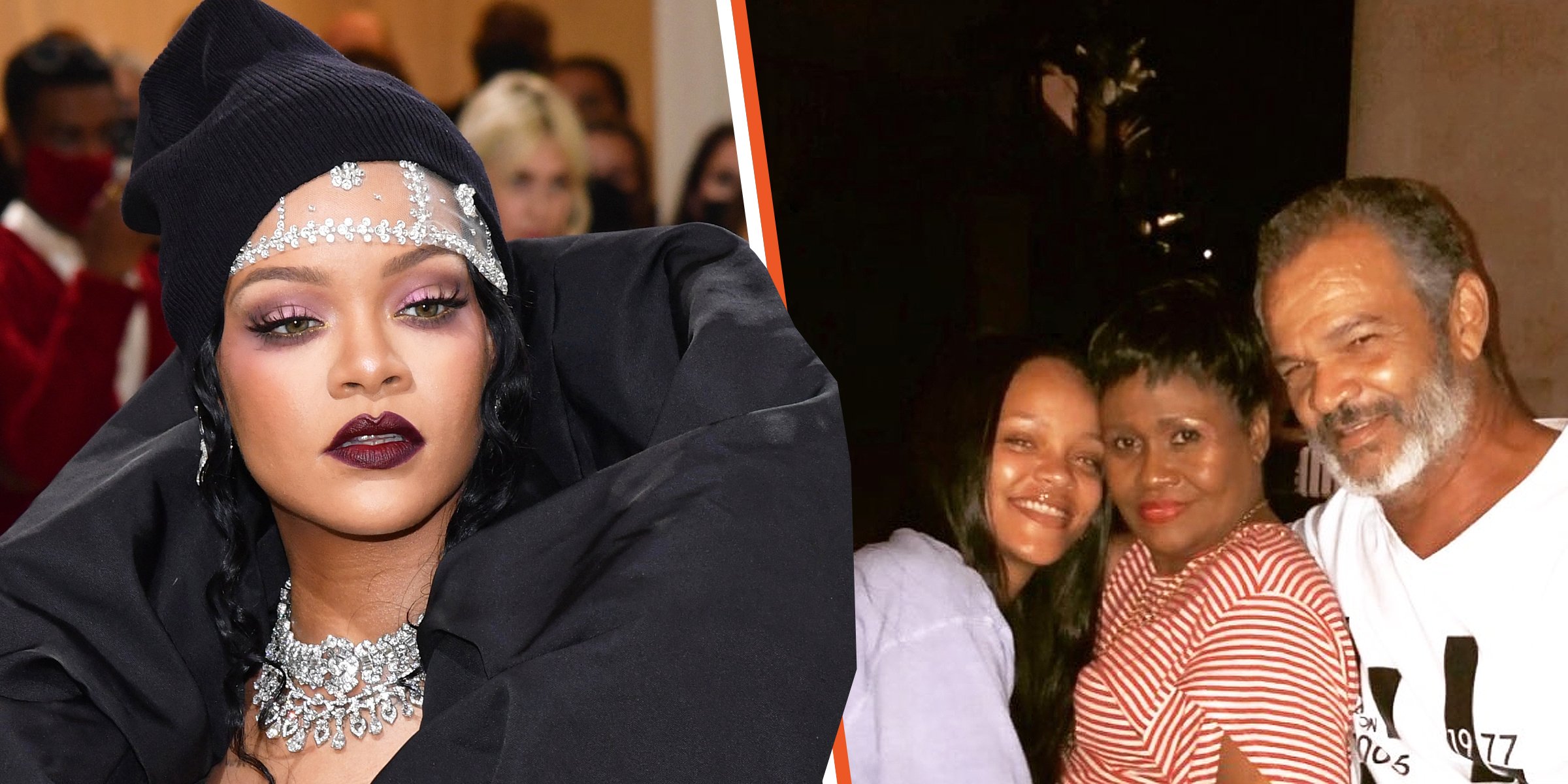 Rihanna | Rihanna, Monica Braithwaite, and Ronald Fenty | Source: Getty Images | Instagram.com/badgalriri
Rihanna's Parents: The Singer Always Had a Good Relationship with Her Mom & Once Sued Her Dad

Rihanna, whose birth name is Robyn Rihanna Fenty, was born in Bridgetown, St. Michael, Barbados, on February 20, 1988. Rihanna's parents are Ronald Fenty and Monica Braithwaite, and over the years, the star has shown that she has a better relationship with her mother than her father.
Rihanna's father, who is of Afro-Barbadian and British Isles ancestry, worked as a warehouse supervisor, while her mother, who is of Afro-Barbadian origin, worked as an accountant.
Rihanna started her music career in 2003 and has released eight studio albums. On October 28, 2022, she released the single "Lift Me Up" for the film "Black Panther: Wakanda Forever." Despite all the difficulties in their lives, Rihanna is still grateful to her parents.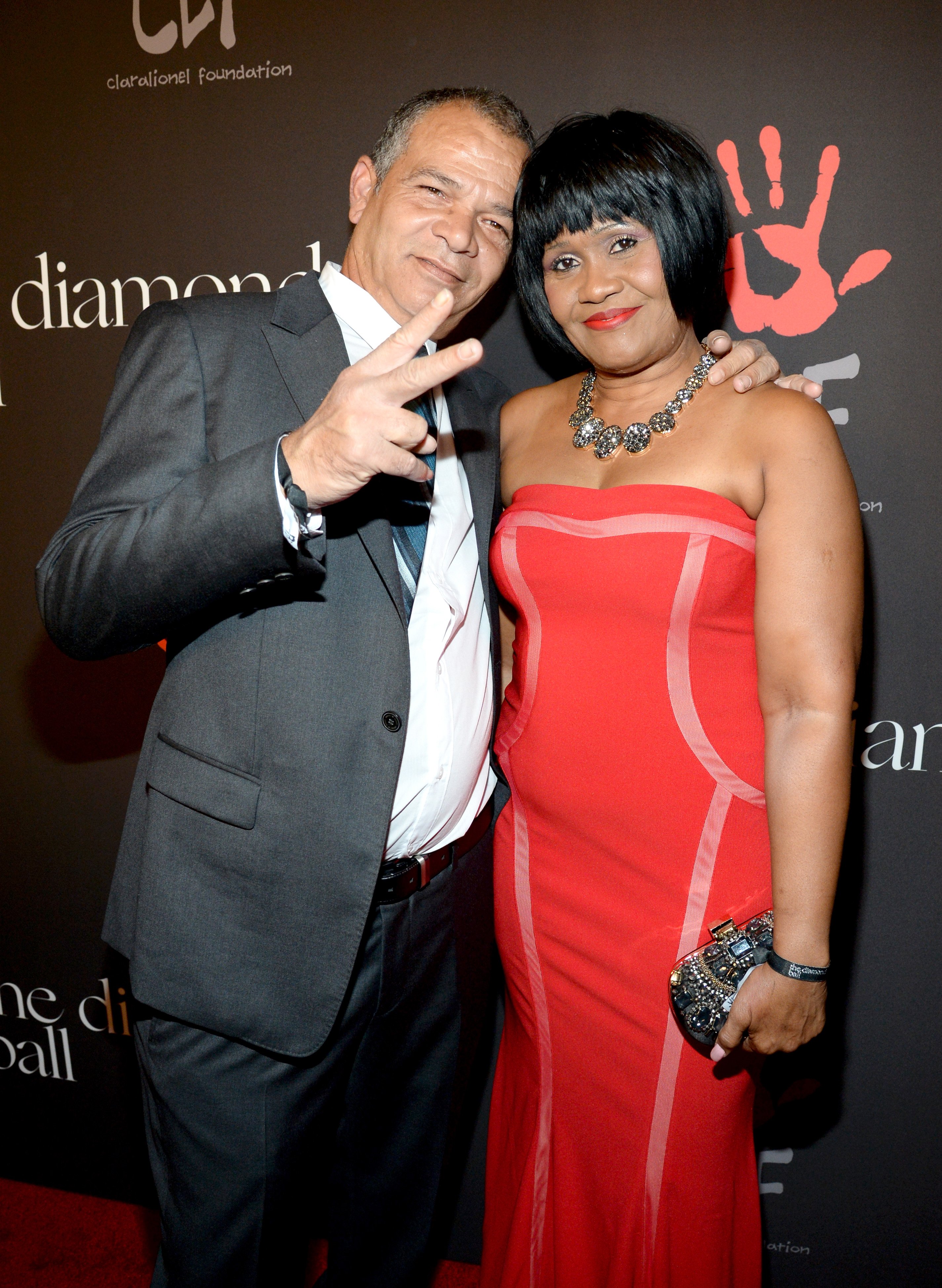 Ronald Fenty and Monica Braithwaite at The Inaugural Diamond Ball on December 11, 2014, in Beverly Hills | Source: Getty Images
Rihanna's Parents Divorced When She Was a Teenager
Rihanna grew up with her parents and siblings. However, her father had addiction issues which caused him to have a strained relationship with his wife.
When things got worse, the singer and businesswoman's parents divorced. She was a teenager then, and the couple never reconciled.
Rihanna Sued Her Father
Having witnessed the issues between her parents because of her father's addictions, Rihanna also had a strained relationship with Ronald.
Despite divorcing her mother when she was 14, the singer became close to her father again. They were able to build their relationship after his recovery, and he became one of the most significant people in her world.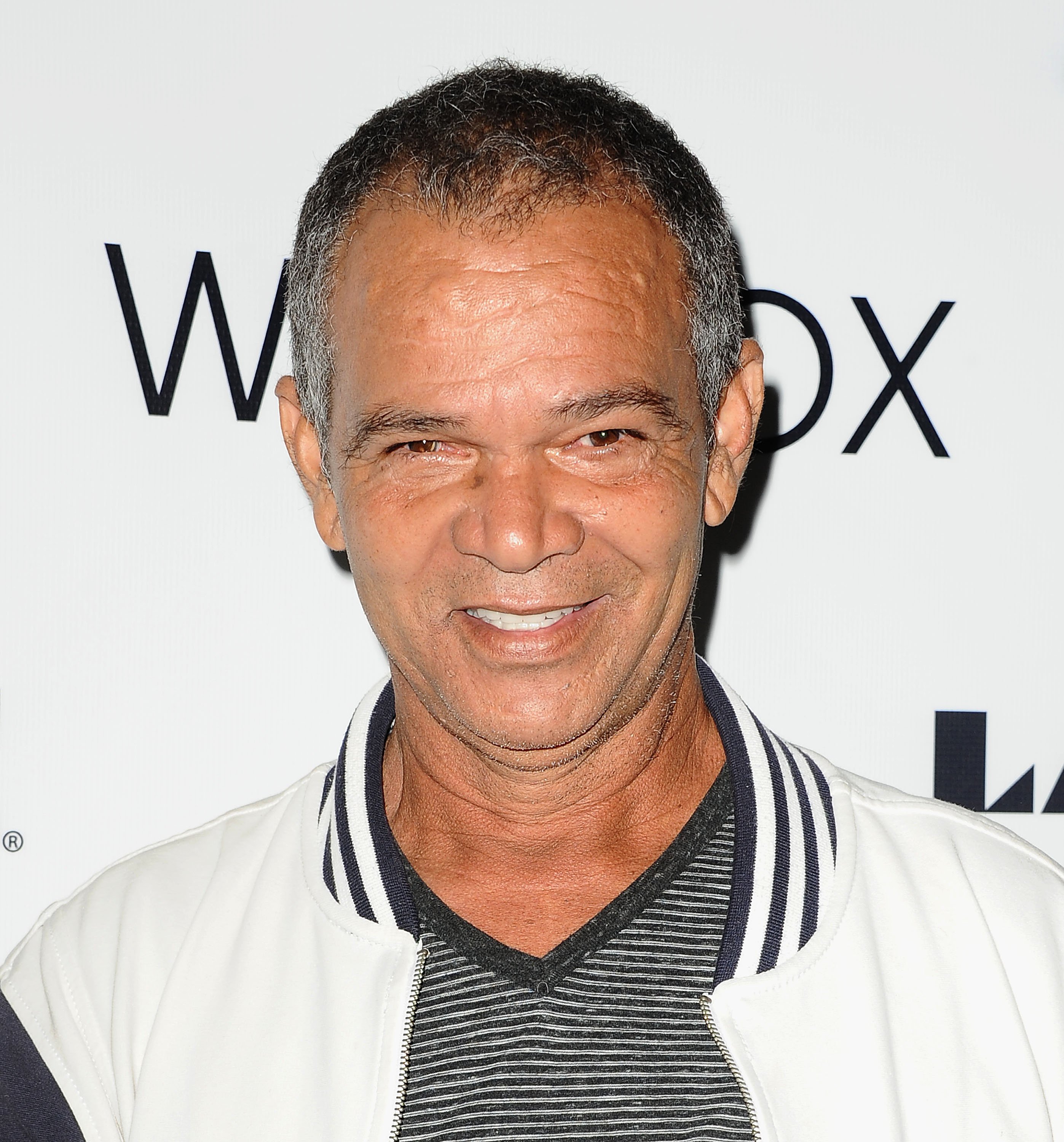 Ronald Fenty at the Wayke Up fundraiser on December 14, 2014, in West Hollywood | Source: Getty Images
Years later, the father and daughter duo experienced a setback in their relationship. In 2019, Rihanna sued her father for false advertisement and accused him and a business partner of lying that they were her representatives.
In her filing, the singer claimed they tried to book her shows in Latin America in December 2017 without her authorization. She also claimed that her father attempted to file a trademark for their surname.
Ronald wanted to use the trademark for resort boutique hotels. When his daughter sent him multiple cease and desist letters, he allegedly ignored them and profited off Fenty Entertainment, his company.
Ronald Fenty, Rihanna, and Rajad Fenty at The 54th Annual GRAMMY Awards on February 12, 2012, in Los Angeles | Source: Getty Images
Based on her court filings, Robyn Rihanna Fenty wanted a judge to place an injunction on her father using the name Fenty and asked for damages.
Two years later, a few weeks before she was to meet her father in court, the singer dropped the case without a stated reason. However, sources speculate they might have had an out-of-court settlement.
After their legal issues, Rihanna and her father seemed to have reconciled as he was excited after she revealed she was pregnant. He said:
"I couldn't be happier for my daughter. I actually jumped for joy when I heard. She's always wanted to have kids, and she's going to be an amazing mom."
Rihanna revealed her pregnancy on January 28, 2021, by showing off her baby bump on the streets of New York City while she took a stroll with her baby's father, A$AP Rocky.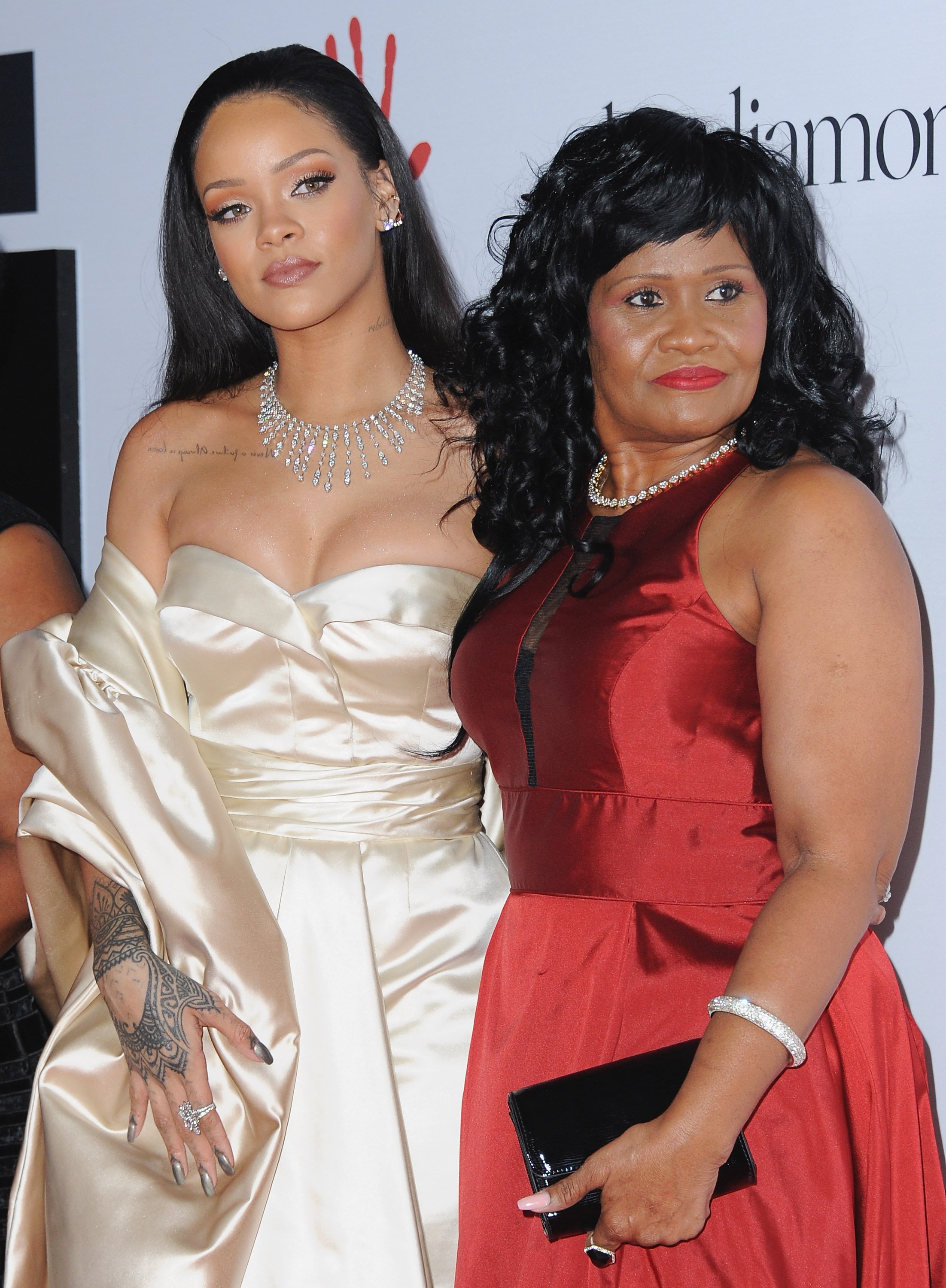 Rihanna and Monica Braithwaite at the Clara Lionel Foundation Host 2nd Annual Diamond Ball on December 10, 2015, in Santa Monica | Source: Getty Images
Rihanna Is Grateful to Her Mom That She Is Her Mother
When Rihanna celebrated her 30th birthday on February 20, 2018, she dedicated the day to her mother in an Instagram post. She reminisced on how Monica became a first-time mother to her only daughter when the singer was born.
In the post's caption, she stated that by celebrating her birthday, she was also celebrating her mother's birthday. She went on to declare her love for Monica.
Rihanna also thanked Monica for carrying, birthing, raising, supporting, teaching, and loving her unconditionally. She further wrote:
"The woman I am today is because of everything that you are! I thank God for perfectly hand picking you to be my mother when He sent my spirit to you! You are the greatest!"
For Monica's birthday on April 5, 2019, Rihanna celebrated on Twitter by thanking her mother for teaching her that true beauty is about strength, sacrifice, love, hard work, forgiveness, and helping others.