Payton Moormeier. | Source: YouTube/Hollywire
Who is Payton Moormeier? Facts about the TikTok Star Turned Singer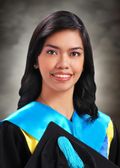 Payton Moormeier is establishing his reputation in a different field. Although he is already famous online, he consistently demonstrates that his celebrity status goes beyond the digital realm.
At 16, Payton Moormeier became a viral sensation on TikTok thanks to the millions of views his hilarious lip-syncing and dance videos had already accumulated. More than 12 million people are now following him on the platform.
Since making a name for himself on TikTok and later on YouTube, the online teen sensation has since moved on to a new level in the entertainment landscape, one that is in tune with his hidden talent.
Payton Moormeier: From Tiktok Star to Musical Artist
Passion drives Payton to great heights. Following his meteoric rise to fame on TikTok, he recently took courageous steps to release his music. He said:
"Music's a huge part of my life."
He shared that his love for music started when he was nine. However, it took a while before he showcased his talent publicly, admitting that insecurity played a role in this delay.
Self-conscious about performing music in front of other people, Payton stated that he decided to write his songs, sing, and play the guitar for his own enjoyment.
In addition to his love for music, Payton appears to be a car enthusiast.
In 2020, he debuted his single, "Love Letter," alongside official lyrics and music videos. As of this writing, his lyric video has amassed over 4 million views, while his official clip gained 6 million views.
Payton Released More Music after His First Single
In January 2020, Payton participated in the Recording Academy's "Reimagine At Home," in which he sang "Hey Ya!" a 2003 hit song from the hip-hop duo Outkast.
Since overcoming his insecurities, he has continued to release more songs. In August 2020, he released "Habits," and in September 2020, he dropped "Hard To Breathe."
The young musician also dropped five new tracks in 2021 — "NEVERMIND" in February, "3AM" in May, "threeam.mp3" in June, "DRIVE AWAY" in July, and "WHAT I NEED" in September.
In August 2022, Payton released his latest track, "Insomnia." He uploaded all his songs to his YouTube channel, which currently has 1.38 million subscribers.
After launching his music career at the height of the COVID-19 epidemic and uploading several tracks to his channel, Payton performed in his first live concert, dubbed "My Favorite Night Ever."
Payton Moormeier's Personal Life
Payton was born on July 28, 2003, at St. Marie Hospital in Georgia to Faith Moormeier. His biological father's name and whereabouts are unspecified. However, he has a stepfather, but his identity is yet to be known. Payton's sister is Joann Moormeier.
Payton, his mother Faith, and his sister lived in North Carolina but relocated to Los Angeles, California. His family resides in L.A. with his stepfather. They have a dog and a parrot as pets.
The young crooner has shared several details about his personal life on Instagram, including clips about spending most of his time with his loved ones.
In addition to his love for music, Payton appears to be a car enthusiast. He recently showed a video of one of his cars in his garage, which had a broken tire part.
Is He Currently Dating Anyone?
As of August 2022, Payton appears to be dating Lauren Hamilton, who has appeared in his Instagram videos. He shared videos of them strolling at the park and walking on the beach.
Supportive fans have dubbed the duo "Payren," the couple's combined names. One fan wrote that the pair is "very suitable," and another noted they are the best couple who deserve each other's love.
Before Lauren, Payton dated Ciera Birdsong around Christmas 2020, which lasted until March 2021. It's unknown why the former pair are no longer together.
Payton is the latest internet star to break into the music scene. Previously, TikTok star Dixie D'Amelio ventured into music and released her first single, "Be Happy," in 2020.