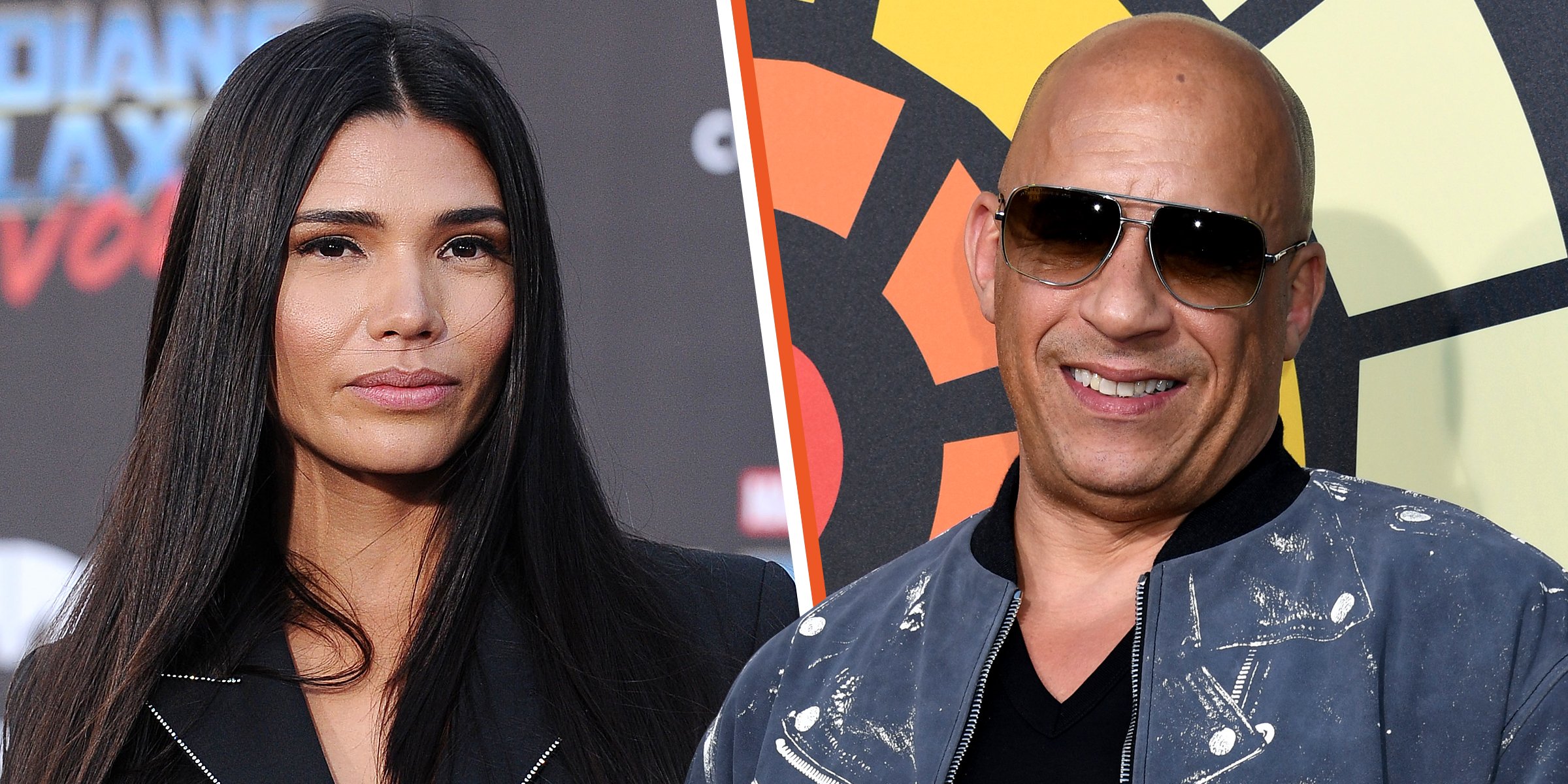 Paloma Jiménez and Vin Diesel | Source: Getty Images
Paloma Jiménez Is Vin Diesel's Longtime Partner with Whom He Shares 3 Kids

Paloma Jiménez, Vin Diesel's partner, had been in the entertainment industry as a model long before she met him. They are now parents to three beautiful children but live a private life away from prying eyes.
Although a world-renowned actor who spent several years as a public figure, Vin Diesel prefers to keep his private life away from the spotlight. In particular, his family has been a topic of interest for many.
Diesel's long-time partner, Paloma Jiménez, is known for her association with the actor and her career in the entertainment industry.
She worked as a model for international brands and tried becoming an on-screen actress. Despite being a celebrity as well, her marriage to Diesel was never confirmed.
Although born and raised in Acapulco, Mexico, Jiménez moved to the United States to pursue a modeling career. Standing at five feet and ten inches tall, becoming a model was an easy feat for Jiménez. After all, she had already established her name in her local industry.
In her homeland, Jiménez already became the face of international brands, including Honda, Coca-Cola, and Pantene. She also appeared in magazines and advertisements.
Apart from posing in photoshoots, Jiménez also tried her luck in acting, appearing in the Mexican sitcom "Otro Rollo con: Adal Ramones" for one episode.
When she relocated to Los Angeles, Jiménez signed with Two Management agency. Her face became a runway staple in the early 2000s, having walked several runway shows for different brands. It was reportedly during one of her modeling gigs that Diesel saw her, but Jiménez was too focused on her career to look elsewhere.
It was also around the early 2000s that Diesel launched into stardom with "The Fast and the Furious" franchise. Diesel, who plays Dominic Toretto on the show, always highlights the importance of family on-screen.
His character is someone who treats friends like family and would go above and beyond to protect them. Behind the scenes, Diesel is also a family man, although he does not publicize it as much.
Paloma Jiménez Becomes Part of the Family
However, Jiménez has been part of the actor's family for over a decade. It is unclear if and when the couple tied the knot as they did not announce their wedding publicly. Through previous interviews, Diesel gave clues concerning his personal life, including his desire to become a father after filming for "Pacifier" in 2005.
"It took a couple [of] years after that to find the right person and to hopefully mature enough to be a great father, which is really all you want to do," he said.
In a different interview, Diesel also discussed the reason why he prefers to have his personal life away from the tabloids. According to Parade, he said:
"I'm not gonna put it out there on a magazine cover like some other actors. I come from the Harrison Ford, Marlon Brando, Robert De Niro, Al Pacino code of silence."
Paloma Jiménez and Vin Diesel's Family Just Got Bigger
During their relationship, Diesel and Jiménez welcomed three beautiful kids. On April 2, 2008, the couple welcomed their firstborn, a daughter named Hania Riley. The young girl has appeared alongside her famous parents during movie premieres and her father's Hollywood Walk of Fame ceremony.
Hania is still in her schooling years and is skilled in judo and jiu-jitsu. She is a proud black belt holder for both crafts. Two years later, Diesel and Jiménez had another child, a son named Vincent Sinclair. Vincent is the pair's only son.
It wasn't until 2015 that they welcomed a third child, Pauline, on March 16. She is named after the actor's good friend and "Fast and Furious" co-star, Paul Walker. The late actor helped Diesel ease his worries about entering fatherhood.
Diesel once shared that Walker stepped into his trailer and could tell something was troubling him. At that time, no one knew that Diesel was about to welcome his first child. When Walker found out, he encouraged his friend to cut the umbilical cord on what would be the best day of his life.
There are rare moments when Diesel shares photos of his children online, mainly to pay tribute to them. However, he has talked about his fatherhood journey during interviews.
Diesel's children walked the red carpet with him and partook in a short interview. They looked ecstatic to be out and about and even copied their father's manner of speech.
Diesel, like many fathers, said that becoming a dad changed his life in more ways than one, including his priorities. Nevertheless, it has been a fantastic experience.
He also shared that he had practiced caring for kids in his younger years. As the eldest in his family, Diesel changed diapers and made lunch for his brothers and sisters. He was also in charge of taking them to extra-curricular activities.
Interestingly, he also became the "baby whisperer" amongst his colleagues while filming for "Pacifier." When a baby would cry on set, he would volunteer to handle things. Still, when he was actually faced with caring for his own kids, Diesel hoped to become a good father.
Previously, Diesel's children walked the red carpet with him and partook in a short interview. They looked ecstatic to be out and about and even copied their father's manner of speech. Hopefully, more of Diesel's kids will be seen in Hollywood events.