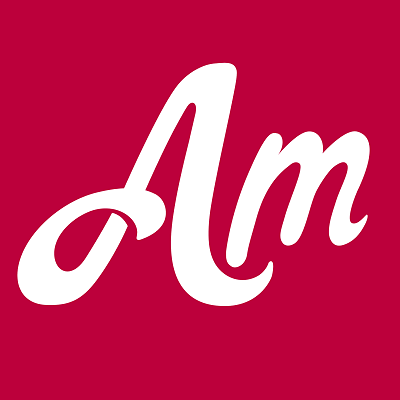 Michael B. Jordan Began Modeling for Newspaper Ads at 10 - inside His Life & Career
Michael B. Jordan's journey to stardom started when he was just 10 years old. Keep scrolling to find out more about the delectable "Black Panther" star.
Michael B. Jordan cemented himself as one of Hollywood's bad boys with his stellar performance as Killmonger in Marvel's "Black Panther" that endeared him to many. However, unlike many celebrities, Jordan never saw Hollywood as the goal when he was young until an encounter.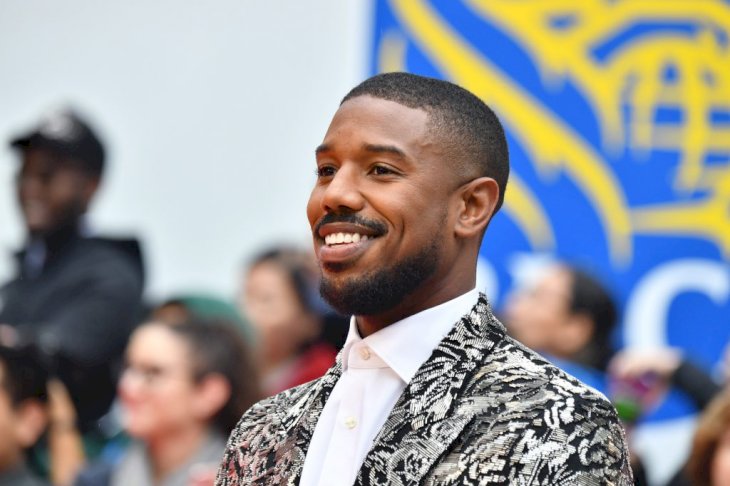 TORONTO, ONTARIO - SEPTEMBER 06: Michael B. Jordan attends the "Just Mercy" premiere during the 2019 Toronto International Film Festival at Roy Thomson Hall on September 06, 2019 in Toronto, Canada. (Photo by Emma McIntyre/Getty Images)
Michael Bakari Jordan was born on February 9, 1987, to Michael A. Jordan, a caterer, and Donna, a high school guidance counselor, in Santa Ana, California.
At 2, Jordan and his parents moved to a rough neighborhood in Newark, New Jersey, where he witnessed firsthand the violence and drug problems usually shown in movies.
He, however, stayed out of trouble and focused on his education. Unlike most stars, Michael had no intention of being an actor until an eventful encounter that changed his life.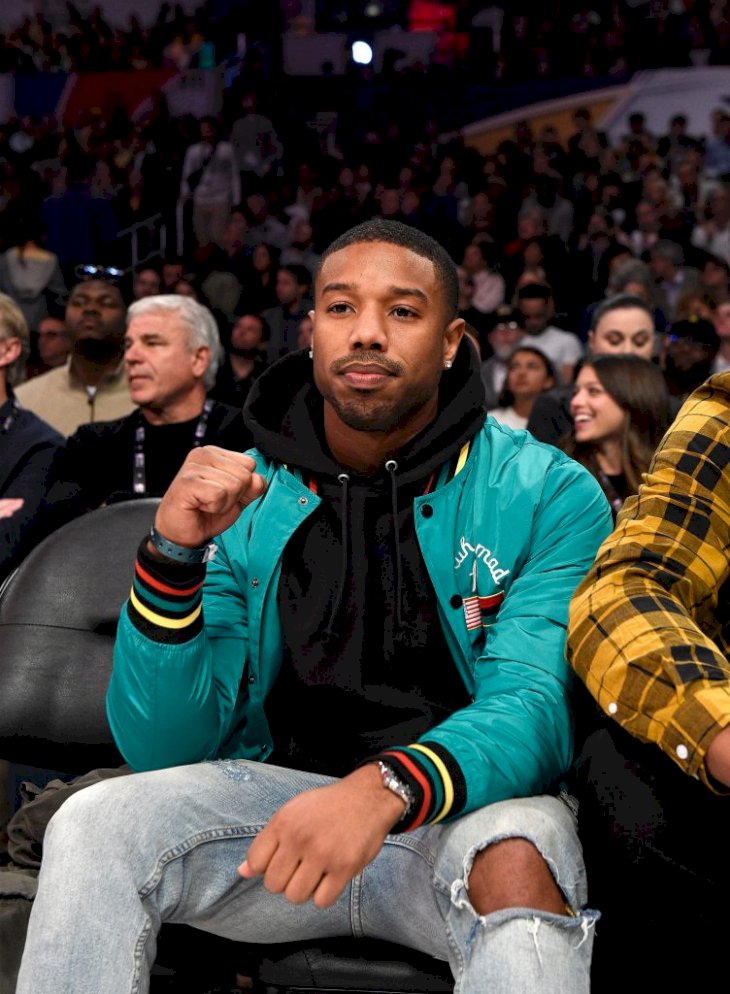 LOS ANGELES, CA - FEBRUARY 17: Michael B. Jordan attends the 2018 JBL Three-Point Contest at Staples Center on February 17, 2018 in Los Angeles, California. (Photo by Kevork Djansezian/Getty Images)
During one of his visits to the doctor's office with his mom, who has Lupus, the receptionist suggested to then 11-year-old Michael to get some headshots and try modeling because her sons were doing it.
Young Jordan felt indifferent about the advice as his dream at the time was to play basketball, but after some persuasion from his mother, he went for an audition. He modeled for Toys "R" Us and Kmart but didn't get his first acting gig until 2000 when he landed a small row on "The Cosby Show."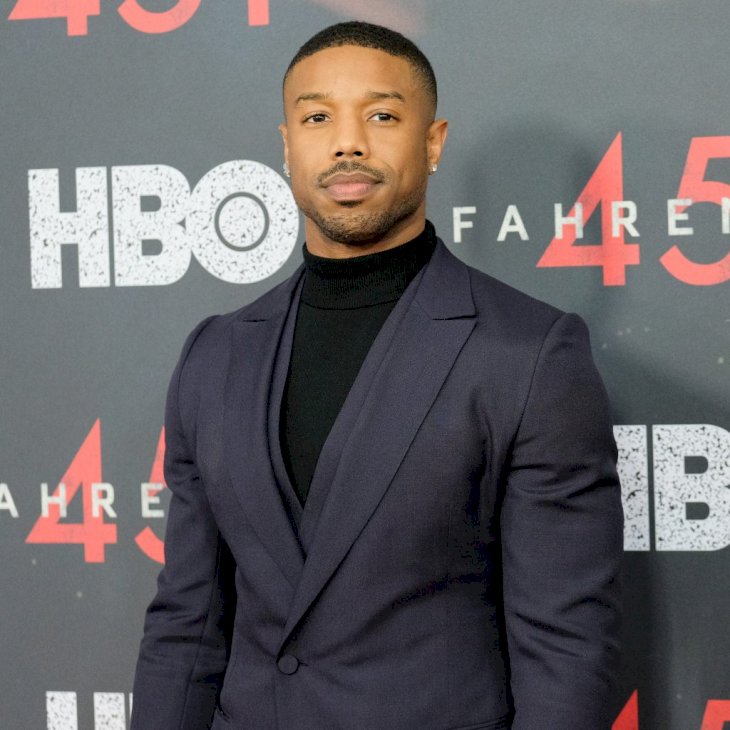 NEW YORK, NY - MAY 08: Actor Michael B. Jordan attends the "Fahrenheit 451" New York Premiere at NYU Skirball Center on May 8, 2018 in New York City. (Photo by Matthew Eisman/Getty Images)
EARLY CAREER AND RISE TO STARDOM
However, his first movie role was in the 2001 film "Hardball" alongside Keanu Reeves, where he landed a key role that put him on the radar and led to his first big break.
With a stellar performance, the creators of HBO's "The Wire" spotted Jordan and gave him the role of Wallace, a young gang member who was shot by an older colleague when he witnessed a murder. His excellent portrayal paved the way and gave a young Jordan an array of television and film work in the following years.
He was soon cast in the famous sitcom "All My Children" as Reggie, a distraught teen, and that was when Jordan began noticing the stereotype roles that black actors face in the industry.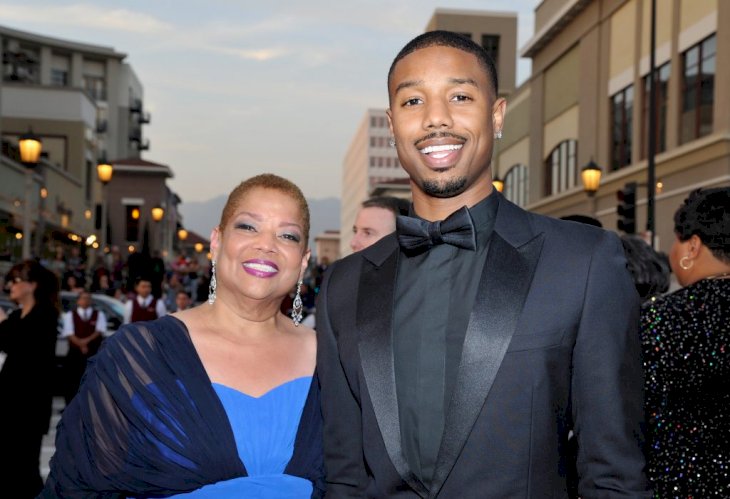 PASADENA, CA - FEBRUARY 22: Actor Michael B. Jordan (R) and mother Donna Jordan attend the 45th NAACP Image Awards presented by TV One at Pasadena Civic Auditorium on February 22, 2014 in Pasadena, California. (Photo by John Sciulli/Getty Images for NAACP Image Awards)
After a few other roles in "Blackout," "Law & Order: Criminal Intent," among others, Jordan left for Hollywood in search of greener pastures. In the first few years, he found nothing. Recounting his struggle, he said in an interview with Vanity Fair:
"I remember when I first came to L.A., and me and my mom, we went to all these agencies trying to get representation and they passed on me—WME passed on me, CAA passed on me, Gersh, all these guys [explicit] passed on me."
Nevertheless, Jordan pushed on and got another significant break in the NBC series "Friday Night Lights." After the show ended, he had his first encounter with Ryan Coogler—who would go on to direct two blockbuster movies that defined Jordan's career—and starred in "Fruitvale Station," a real-life story about a 22-year-old black man who was shot and killed by an officer.
CANNES, FRANCE - MAY 12: Actor Michael B. Jordan attends the photocall for "Farenheit 451" during the 71st annual Cannes Film Festival at Palais des Festivals on May 12, 2018 in Cannes, France. (Photo by Andreas Rentz/Getty Images)
"CREED," "BLACK PANTHER," AND INCLUSIVITY IN HOLLYWOOD
Jordan starred in a couple of movies such as "Fantastic Four," "That Awkward Moment," and "Red Tails" before partnering again with Coogler for a revival of the "Rocky" franchise focused on Rocky's arch-enemy Apollo Creed.
The first installment of "Creed" was released in 2015, and Jordan played the role of boxer Adonis Johnson, the son of Apollo Creed. After a year of intensive training and a strict diet for the part, the sports drama grossed a total of $173 million and created an Oscar buzz for the 33-year-old.
Before returning for the second installment of "Creed" in November 2018, Jordan cemented his status as a Hollywood star with the role of Killmonger in Marvel's "Black Panther," which broke the stereotype of a majorly African-American cast and grossed a whopping $1.3 billion.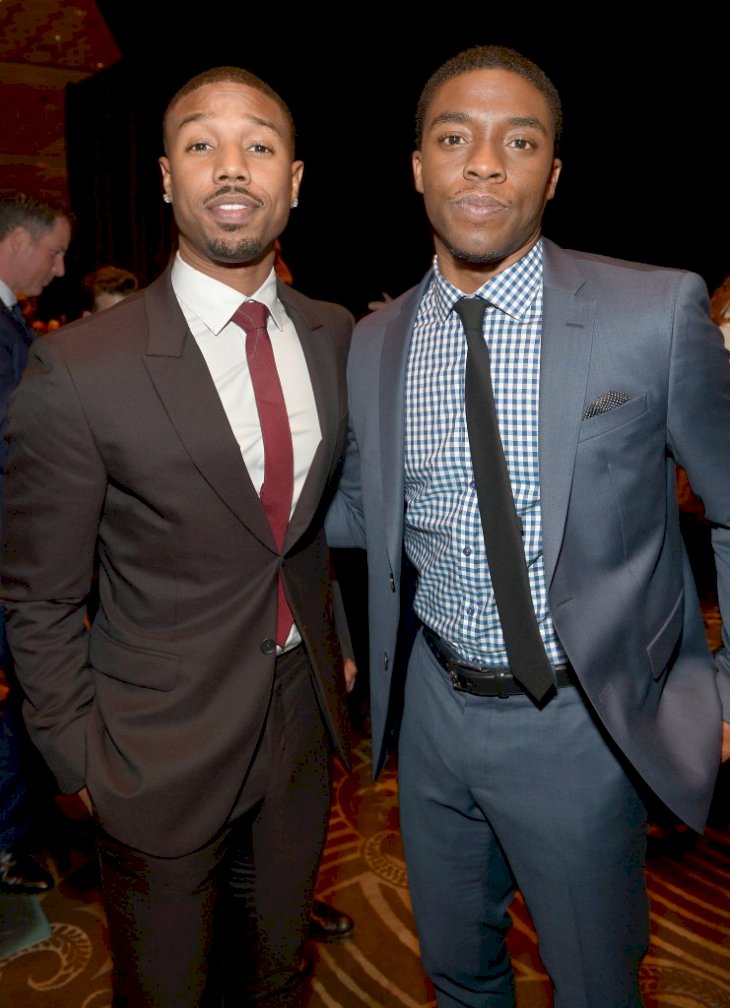 LAS VEGAS, NV - MARCH 27: Actors Michael B. Jordan (L) and Chadwick Boseman attend The CinemaCon Big Screen Achievement Awards brought to you by The Coca-Cola Company during CinemaCon, the official convention of the National Association of Theatre Owners, at The Colosseum at Caesars Palace on March 27, 2014 in Las Vegas, Nevada. (Photo by Charley Gallay/Getty Images for CinemaCon)
Although Jordan confessed to going to therapy after wrapping up the movie, the mind-blowing debut pushed the actor to announce the start of his production company, Outlier Society.
Michael, who has been a key voice for breaking stereotypes around black actors, once revealed in an interview that he goes after roles that are solely for white stars. Speaking about it in his Vanity Fair cover in October 2018, he said:
"I'm first and foremost a black man, for sure, but what I'm trying to do, and what I'm trying to represent and build, is universal."
He also revealed that his company would integrate a clause that allows actors to demand 50% diversity of the cast and crew.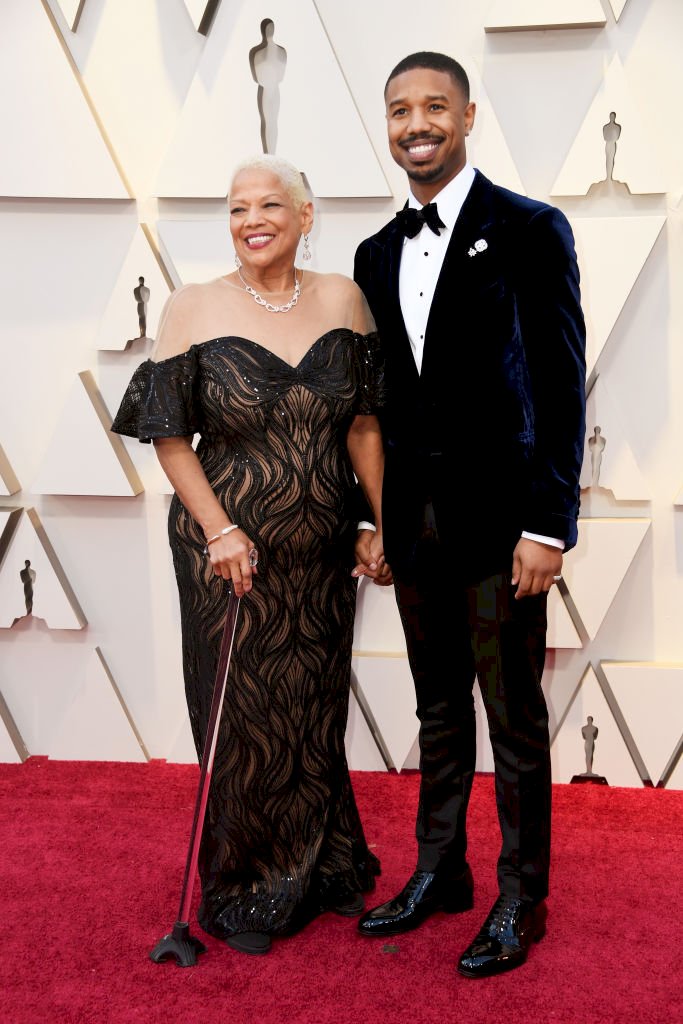 HOLLYWOOD, CALIFORNIA - FEBRUARY 24: (L-R) Donna Jordan and Michael B. Jordan attend the 91st Annual Academy Awards at Hollywood and Highland on February 24, 2019 in Hollywood, California. (Photo by Frazer Harrison/Getty Images)
Jordan has been pretty private about his love life, but he proudly flaunts his family.
During an appearance on "The Ellen DeGeneres Show" in 2018, the "Black Panther" star revealed that he was living with his parents in a mansion in Sherman Oaks, which he bought for them in 2016. However, in early 2020, he told DeGeneres he had finally moved out.
Jordan has a sister, Jamila, who welcomed a son in December 2019, and a brother Khalid, a football player.