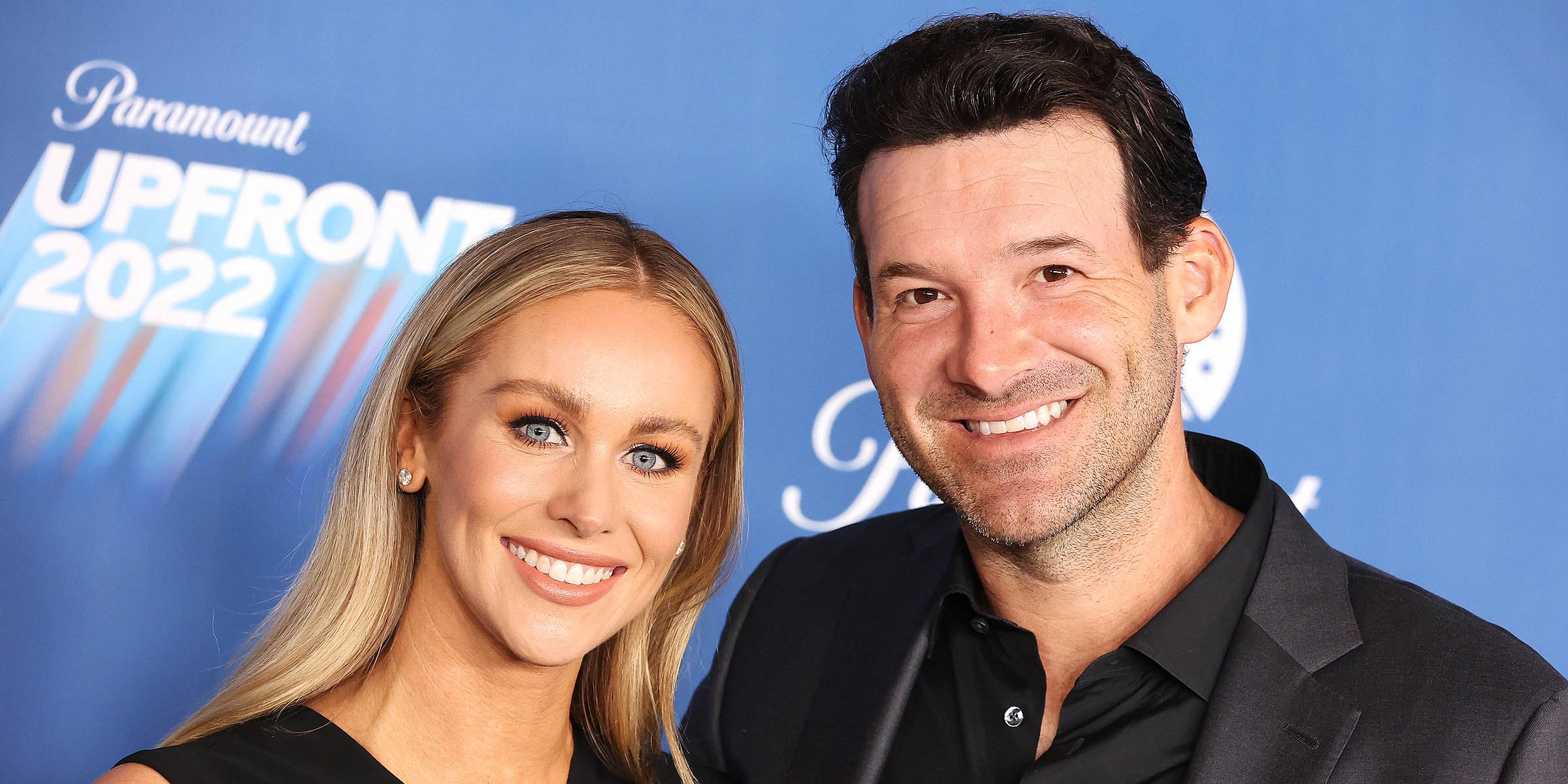 Candice and Tony Romo| Source: Getty Images
Meet Tony Romo's Wife Candice Who Is the Mother of Their 2 Children

Candice Crawford Romano considers herself one of the weird kids who always knew what she wanted to be when they grew up. She met her future husband, quarterback Tony Romo, as an intern at the Dallas Cowboys.
Tony Romo followed his wife, Candice Crawford Romano, into sports broadcasting upon retiring from football. The couple shares a love for sports and plays golf together. They are raising their three boys in Dallas, Texas.
The film "Miss Congeniality," starring Sandra Bullock, inspired her to enter her first beauty pageant. She was crowned Miss Dallas Teen USA 2004 and made it to the Miss USA competition in college.
(L-R) Actor Chace Crawford, Dallas Cowboys Quarterback Tony Romo and television personality Candice Crawford attend a private dinner hosted by Audi during Super Bowl XLV Weekend at the Audi Forum Dallas on February 5, 2011 in Dallas, Texas. | Source: Getty Images
Candice Romano's busy early life
Candice Loren Crawford was born in Lubbock, Texas, on December 16, 1986, to mother Dana, a teacher and homemaker, and dermatologist dad Chris. She was an excellent athlete at school, participating in track, cross-country golf, and her favorite, basketball.
Upon graduating from Trinity Christian Academy in 2005, she left the Lone Star State to pursue a degree in broadcast journalism at the University of Missouri. The sorority girl worked at the campus station KOMU-TV and interned at the Dallas Cowboys for two summers.
The 5' 8" beauty won Miss Missouri USA 2008, placing in the top 10 for Miss USA 2008. As a student, she worked as a personal trainer and executive officer at her sorority Pi-Beta-Phi and mentored teenagers at Columbia High School.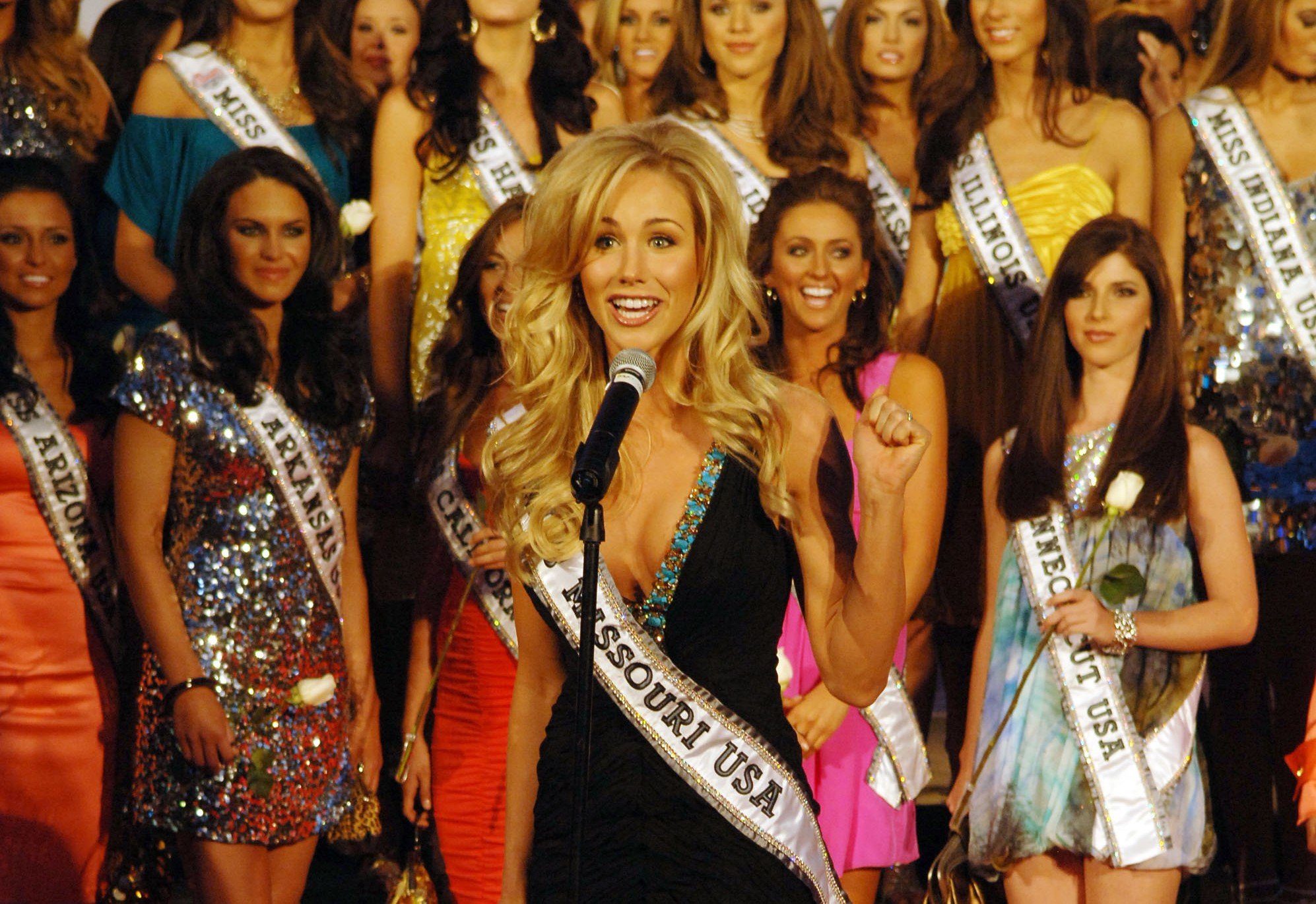 Miss Missouri Candice Crawford arrives at Planet Hollywood Resort & Casino on March 27, 2008 in Las Vegas, Nevada. | Source: Getty Images
Candice Romano's Career
After graduating in 2008, she covered high school football at Texas TV station KDAF. At the station, she co-hosted the "The RC Project" with Roni Proter and a nightlife segment, "Up All Night." She continued her work with the Cowboys as a "Special Edition" host.
Approximately 600 of their closest friends, family, colleagues, and team owners witnessed the couple's union.
Chance, her older brother by two years, is famous for his roles in "Gossip Girl" and as a complex superhero in "The Boys." The beauty queen briefly followed in his footsteps with a small role in the 2011 Bollywood movie "Khushiyaan."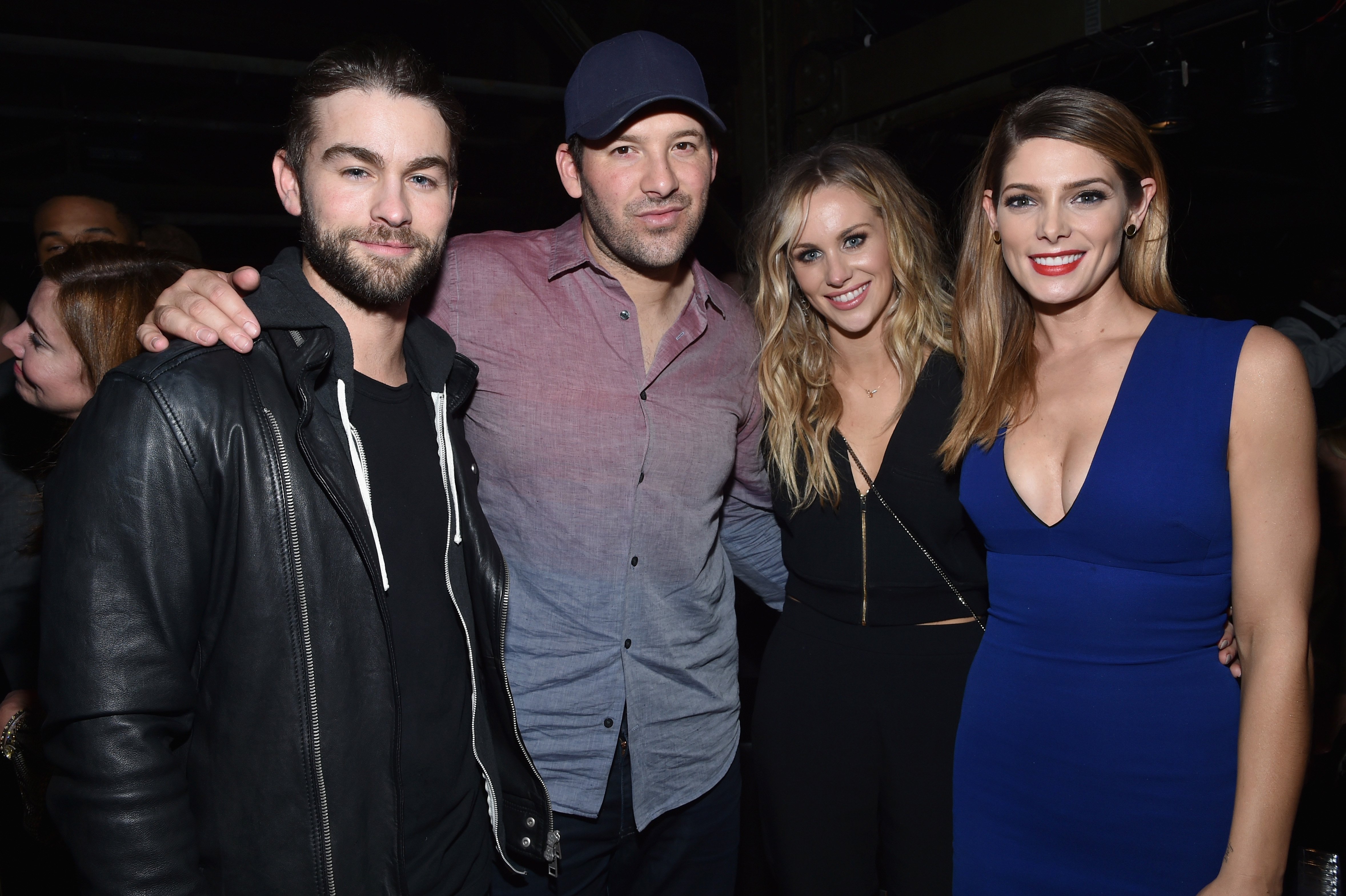 Actor Chace Crawford, NFL player Tony Romo, reporter Candice Crawford Romo and actress Ashley Greene attend the DirecTV Super Saturday Night co-hosted by Mark Cuban's AXS TV at Pier 70 on February 6, 2016 in San Francisco, California. | Source: Getty Images
Love Story With Tony Romo
Tony dated high-profile singers Jessica Simpson and Carrie Underwood, who his future brother-in-law Chance coincidently also dated. The Dallas Cowboys Quarterback and Candice met during her summer stint at the Cowboys and had a single date.
Candice told her "Inside the Huddle" co-host, Tiffany Clutts, that the couple had a second chance at a "first date" two years later when she moved back to Dallas and the QB was more mature. He popped the question with an 8-carat yellow diamond ring at a family celebration of her 24th birthday.
Approximately 600 of their closest friends, family, colleagues, and team owners witnessed the couple's union on May 28, 2011, at Arlington Hall. The bride and groom wore white and danced the night away to a playlist curated by Tony.
The Business of Motherhood
The journalist has three children with the former Dallas Cowboys QB; Hawkins Crawford Romo, born in 2012; Rivers Crawford Romo in 2014; and Jones McCoy Romo in 2017. The couple shared their parenting views with "The Dallas Morning News." Tony on their unique boys:
"The one thing that having children has taught me is that you can really have the exact same environment, and they can be two very different kids. And it's great though. I think they're both just… they love different things… they have different personalities."
The couple enjoys spending time with their children. Rivers showed an aptitude for sports "from the womb," according to his mom, who calls him a miniature Tony. Hawkins is a puzzle and Lego enthusiast.
Candice reconnected with her school golf buddy Hollie Siglin over their sons' shared due dates. They created an essential oil company, Hawk + Sloan, named after their kids, that boldy aims to "conquer parenthood… one spray at a time."