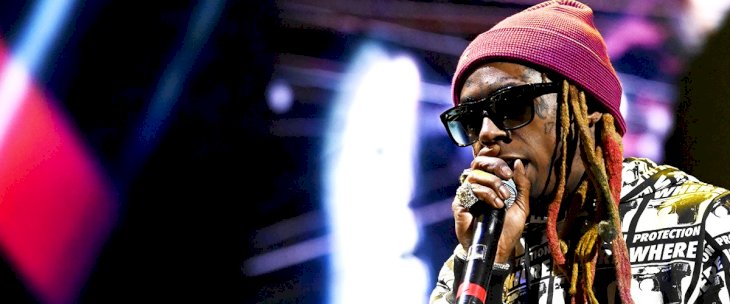 Lil Wayne Was Living Dangerously before Becoming a Star - inside His Thorny Road to Success
Lil Wayne is known as one of the most representative figures in the hip-hop industry. However, his path to the top hasn't been an easy one. From encounters with the law to suicide attempts, Wayne has persevered in life to become a star.
Lil Wayne, better known for top-charting songs like "A Milli" and "Lollipop," has forged a career in the music industry over the past two decades. He started as part of a group but later found success as a solo artist with his unique style.
A father of four, the rapper has made it to the headlines not only for his talent but also for his controversial personal life. Here, we look back at his past, family and career.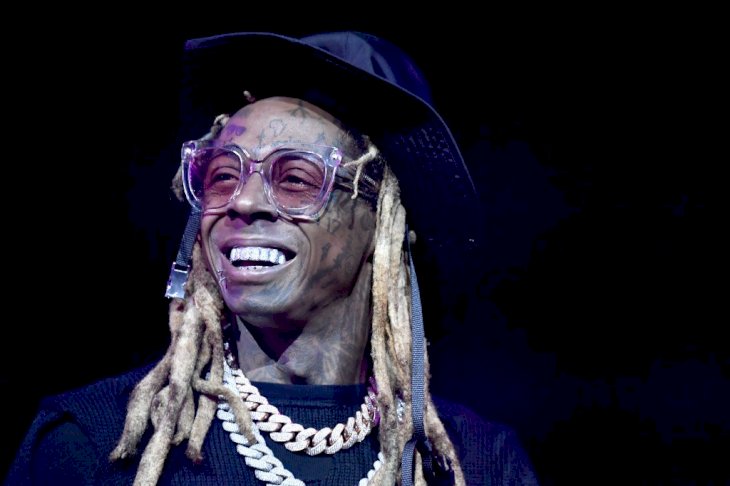 Lil Wayne onstage during the EA Sports Bowl at Bud Light Super Bowl Music Fest on January 30, 2020, in Miami, Florida. | Photo by Frazer Harrison/Getty Images
Lil Wayne was born as Dwayne Michael Carter Jr. on September 27, 1982, in New Orleans, Louisiana. He lived in an impoverished neighborhood in the city and his father left the family when he was 2 years old.
Wayne developed a passion for music early on. He started rapping at the age of 8 and by the time he was 12, he met rapper and Cash Money Records' founder, Birdman, who saw his potential and became his mentor, encouraging him to follow the path of hip-hop.
Although Wayne recorded his first rap in 1993, he had dropped out of school and was living dangerously, selling drugs and getting in trouble with the law.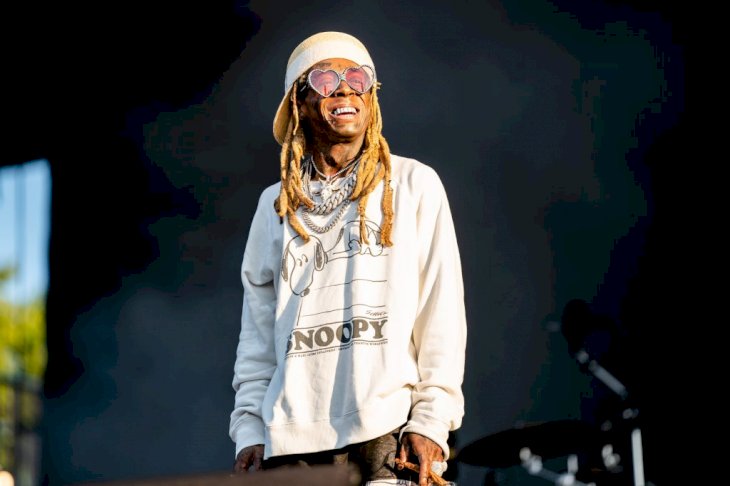 Lil Wayne performs at the Lollapalooza Music Festival at Grant Park on August 03, 2019, in Chicago, Illinois. | Photo by Josh Brasted/FilmMagic
At the time, he almost lost his life when—in a suicide attempt after his mother told him he wasn't allowed to rap anymore—he shot himself in the chest with his mother's gun.
The rapper had initially recalled the event like an accident but came clean about it in a later interview with Billboard. He also revealed that it was the kindness of one out of several police officers that reached the scene that saved his life.
According to Wayne, the officers were more worried about finding guns and drugs in his home than calling an ambulance. In the end it was one officer who suggested taking the bleeding child to the hospital in a police car.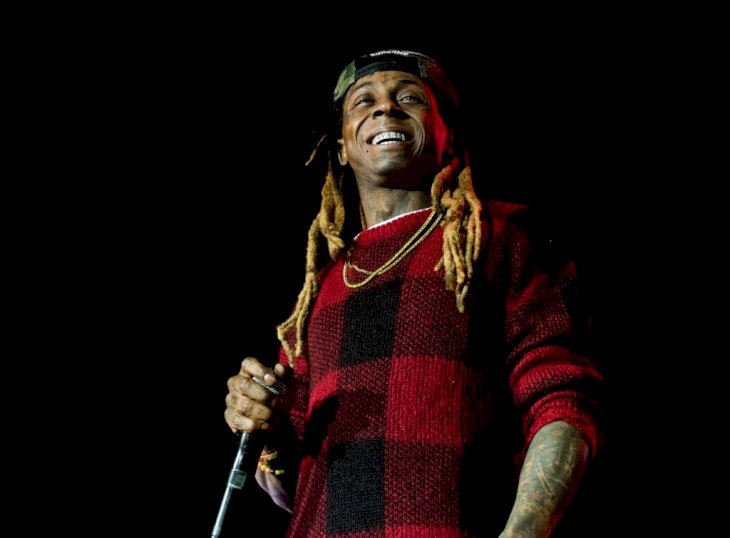 Lil Wayne performs on stage at Coca-Cola Roxy on May 8, 2017 in Atlanta, Georgia. | Photo by Paul R. Giunta/Getty Images
Lil Wayne made his official debut in Cash Money Records as part of the group Hot Boys whose debut album, "Get It How U Live!!" sold over 400,000 copies in 1997.
He spent two more years with the group and then went solo in 1999 when he released his first album "Tha Block Is Hot" at 17 years old. The album was a success with both fans and critics, earning Wayne a platinum certificate by the RIAA.
His next two albums, "Lights Out" (2000) and "500 Degreez" (2002) were not able to replicate the success of the first one, but that didn't demotivate Wayne. He released his first mixtape in 2003, and the next year put out "Tha Carter," the album that helped cement his status on the charts.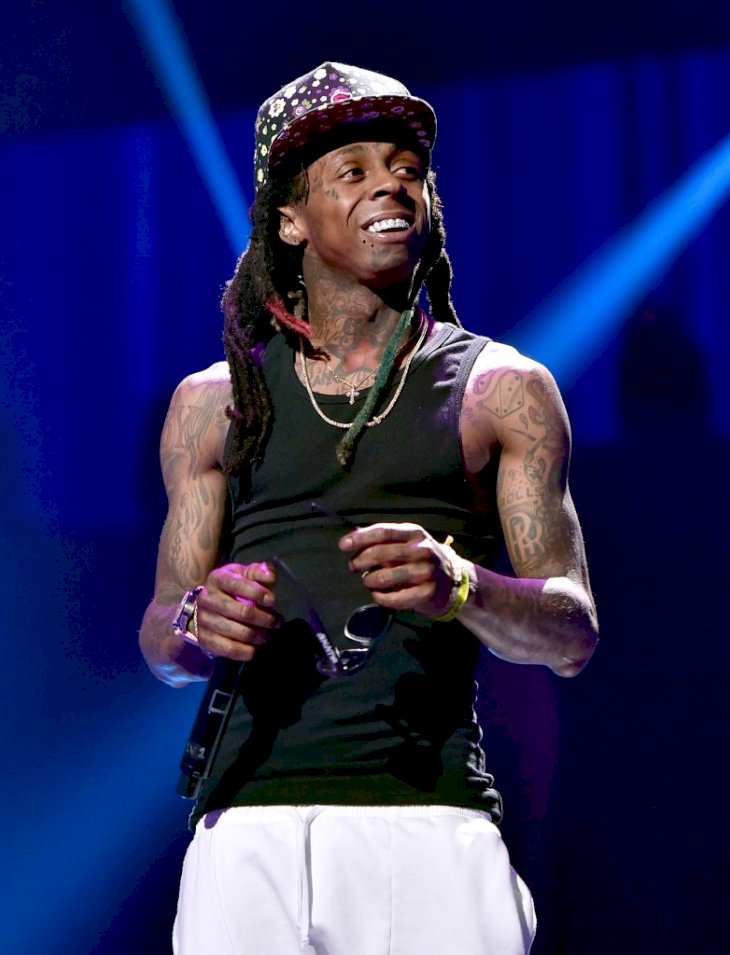 Lil Wayne performs onstage at the 2015 iHeartRadio Music Festival at MGM Grand Garden Arena on September 18, 2015, in Las Vegas, Nevada. | Photo by Kevin Winter/Getty Images for iHeartMedia
Wayne released "Tha Carter II" in 2005 and collaborated with Destiny's Child on their hit song "Soldier," winning even more popularity.
Since then, Wayne has released four more albums and a mixtape. Fans are still awaiting the release of the anticipated "Tha Carter V," which was delayed after Wayne got into a dispute with Cash Money Records and Birdman.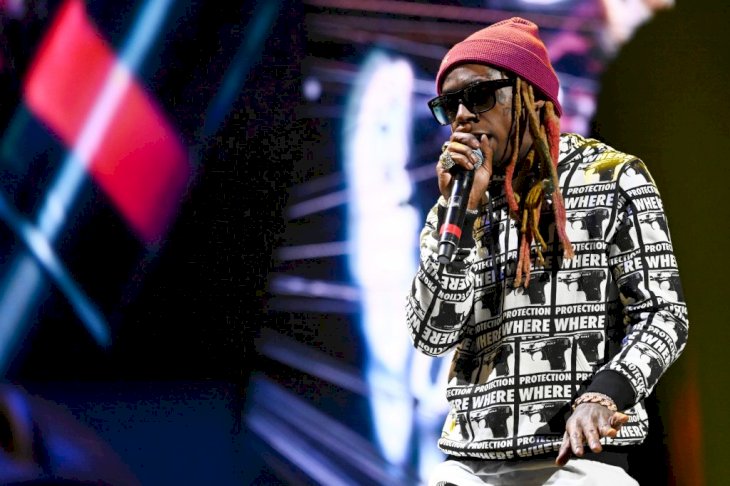 Lil Wayne performs onstage during the 4th Annual TIDAL X: Brooklyn at Barclays Center of Brooklyn on October 23, 2018, in New York City. | Photo by Nicholas Hunt/Getty Images for TIDAL
Lil Wayne is a proud father of four kids he shares with four different women. He welcomed his eldest daughter, Reginae Carter, at age 16. Her mother is Toya Johnson, who was Lil Wayne's high school sweetheart and married him in 2004. They divorced two years later.
His second child, son Dwayne III, was born in 2008 from his short-lived relationship with radio host Sarah Vivan. A year later, he welcomed his son Cameron, whose mother is actress Lauren London. Last but not least, his fourth child, Neal, was born a few months after Cameron in 2009 to singer Nivea.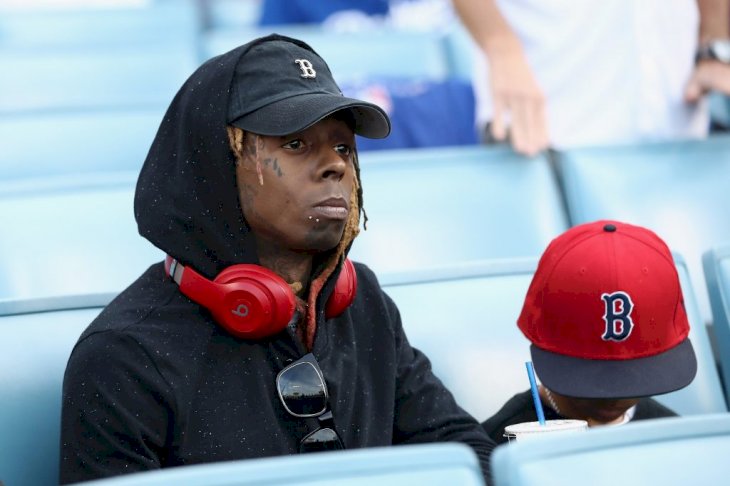 Lil Wayne attends Game Five of the 2018 World Series between the Los Angeles Dodgers and the Boston Red Sox at Dodger Stadium on October 28, 2018, in Los Angeles, California. | Photo by Ezra Shaw/Getty Images)
Lil Wayne doesn't hide his love for weed and drugs, and he has been arrested on several occasions and charged with drug possession.
In 2008, he was also charged for possession of a gun and he pleaded not guilty. However, after a 2-year-long judicial process, he was sentenced to one year in jail and spent eight months of his sentence behind bars at the Rikers Island complex in 2010.
Most recently, Wayne pleaded guilty to a federal firearm charge. As a felon, the rapper can't be in possession of any firearms and if convicted, he could face up to ten years behind bars.