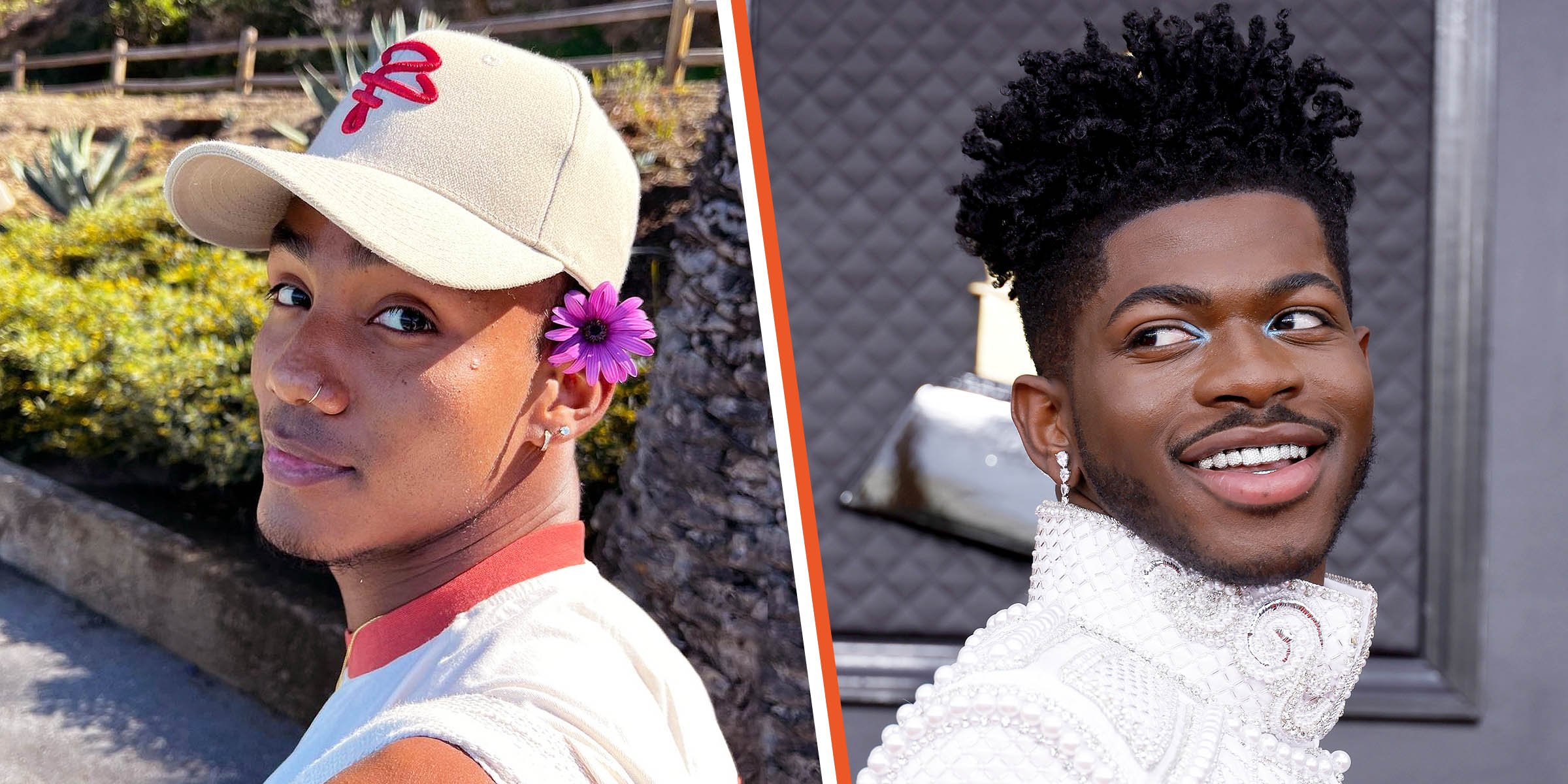 Yai Ariza | Lil Nas X's | Source: instagram.com/yai_ariza | Getty Images
Lil Nas X Confirmed Yai Ariza Was His Boyfriend after They Had Already Split

Over 600k followers on TikTok will attest to dancer Yai Ariza's talent and passion. A collaboration with Lil Nas X gave the dancer a boost in profile, and for a short while, a secret boyfriend.
Yai Ariza and Lil Nas X's chemistry during their performances on stage and music videos broke barriers for queer representation. Their relationship jumped from the screen, but the rapper confirmed it was over just as the media got wind of their real-life romance.
The Tiktoker shows his Colombian pride by wrapping himself in the flag in some of his viral dances and Spanish captions.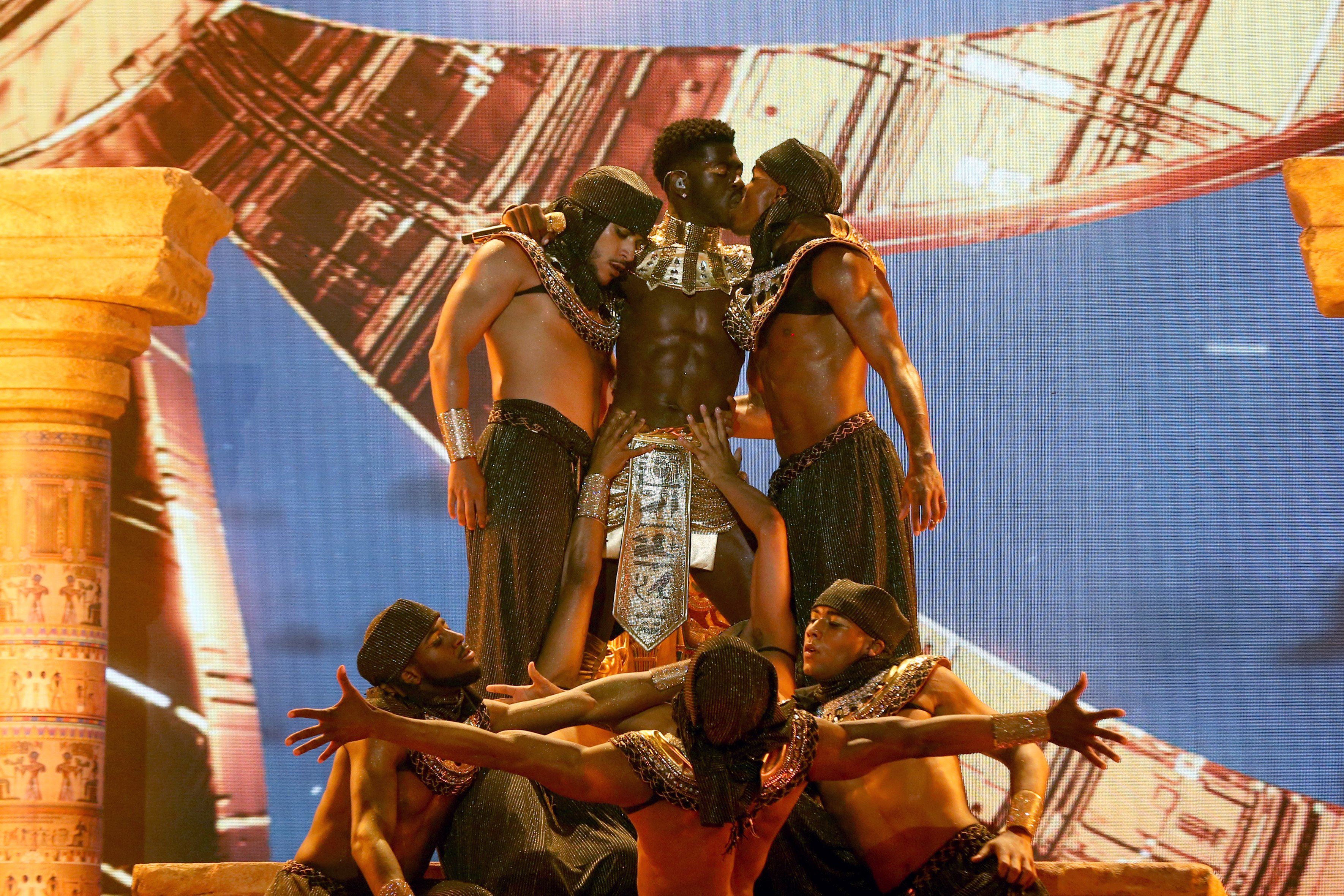 Lil Nas X kisses dancer Yai Ariza during a performance at the BET Awards at Microsoft Theater on June 27, 2021 in Los Angeles, California. | Source: Getty Images
Who Is Yai Ariza?
Yainer Jose Ariza is an out and proud Colombian and calls Los Angeles home. He toured the world as a dancer on Daddy Yankee's "La Última Vuelta" tour in 2022. The dancer's umbrella skills get tested on "Celebrity Drag Race" and a Samsung commercial.
Ariza featured as a dancer in the music video for Alesso and Katy Perry's "When I'm Gone." The TikToker received his first professional choreographer credit for drag queen Yvie Oddly's 2021 video short, "Grind Me," where he is also the lead dancer.
He was a reference dancer for the animators of Disney's "Encanto." His moves gave life to Mamilo Madrigal and one of Bruno's rats. The synchronicity between animators and dancers is showcased through a split-screen video of scenes from "Encanto" and the dancers posted on Instagram.
Collaboration With Lil Nas X
Ariza gained prominence for his various collaborations with Lil Nas X. He danced in Lil Nas X and Jack Harlow's "Industry Baby," and was the love interest in "That's What I Want." During a BET Awards 2021 performance, he shared a historical kiss with the rapper.
He displays growth as a leader in the gay community in a letter to his 14-year-old self.
Ariza was part of an elaborate stunt to promote "That's What I Want." In a farcical episode of "Mauri," the dancer, Montero, and Ashley Davidson portray their characters from the music video dragging out the story of the boyfriend with a secret wife.
Relationship With Superstar
The line between relationship and promotion is very blurry from the public's point of view. When asked by Andy Cohen what kind of guy he saw when writing "That's What I Want," Lil Nas X said:
"I don't want to ruin anyone's perception of this song, but I don't want any guy right now, you know? Maybe I'm floating around right now. Maybe I just want to work on music, and every now and then, you know, I'll kiss a guy every blue moon."
The rapper was coy when he confirmed he dated Ariza to Tony Fly and Symon on SiriusXM and stated that he broke it off, but they are on good terms. He proclaimed his love for the dancer and hinted they might get back together someday.
Lil Nas X's Coming out Journey
The rapper came out in a cheeky Twitter post as the height of "Old Town Road's" 2019 chart success. The prolific Tweeter made it look effortless but said in an acceptance speech at the "Native Son Awards" that it was one the "scariest moments" of his life:
"Some people say I'm pushing an agenda, and I am: it's called liberation. There is no roadmap when you're the person breaking the barrier, and I hope that one day it's no longer groundbreaking for queer artists to find mainstream success or win major awards."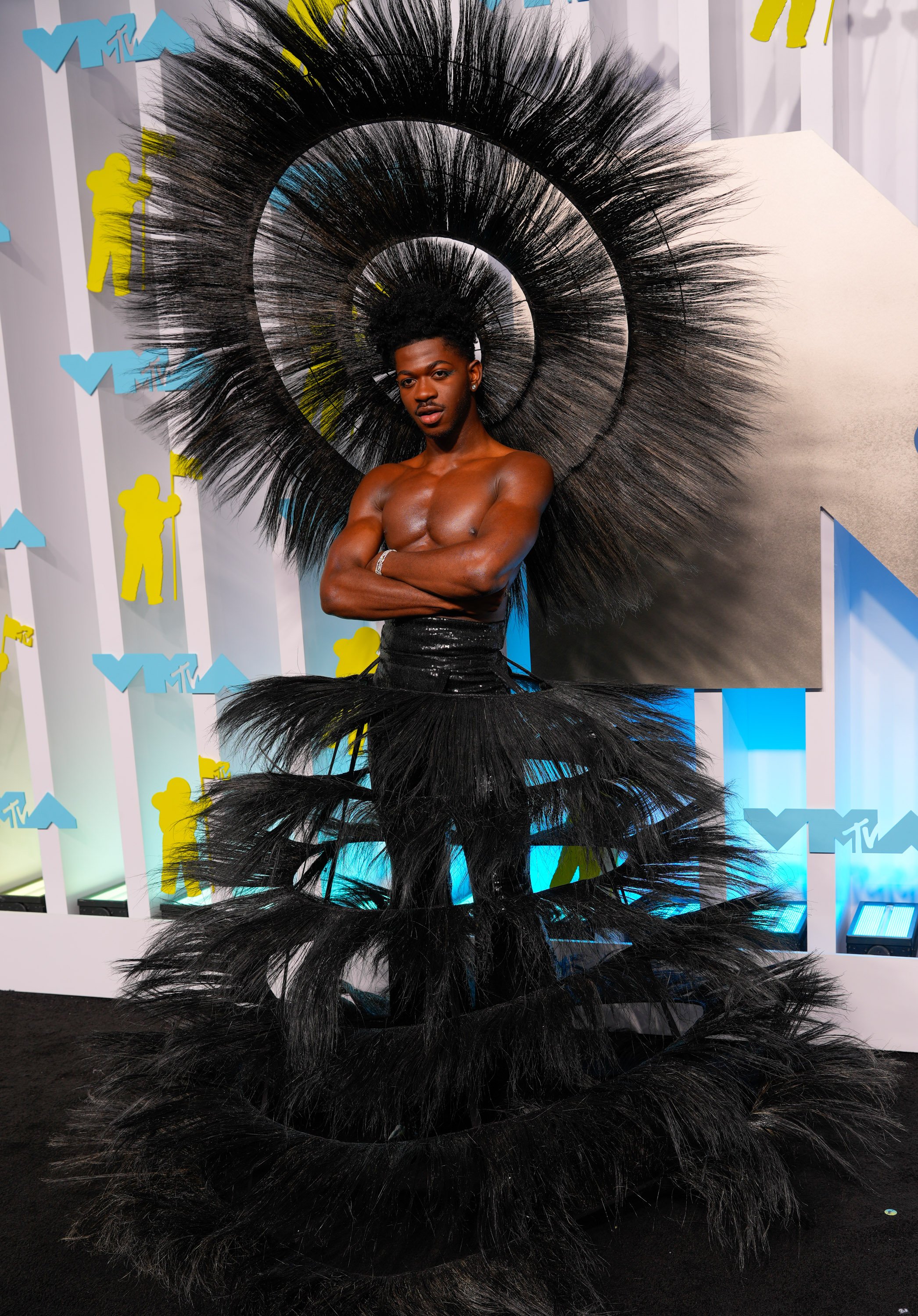 Lil Nas X arrives at 2022 MTV VMAs at Prudential Center on August 28, 2022 in Newark, New Jersey. | Source: Getty Images
He displays growth as a leader in the gay community in a letter to his 14-year-old self. In the tweet, he explains to his closeted teenaged self why he had to break the promise of dying in the closet as it "will open doors for many other queer people to simply exist."
Instead of railing against DaBaby's homophobic comments onstage, Lil Nas X felt pity for his fellow rapper. He hoped that DaBaby could learn from the incident but doubted whether he would in the "hyper-masculine landscape."