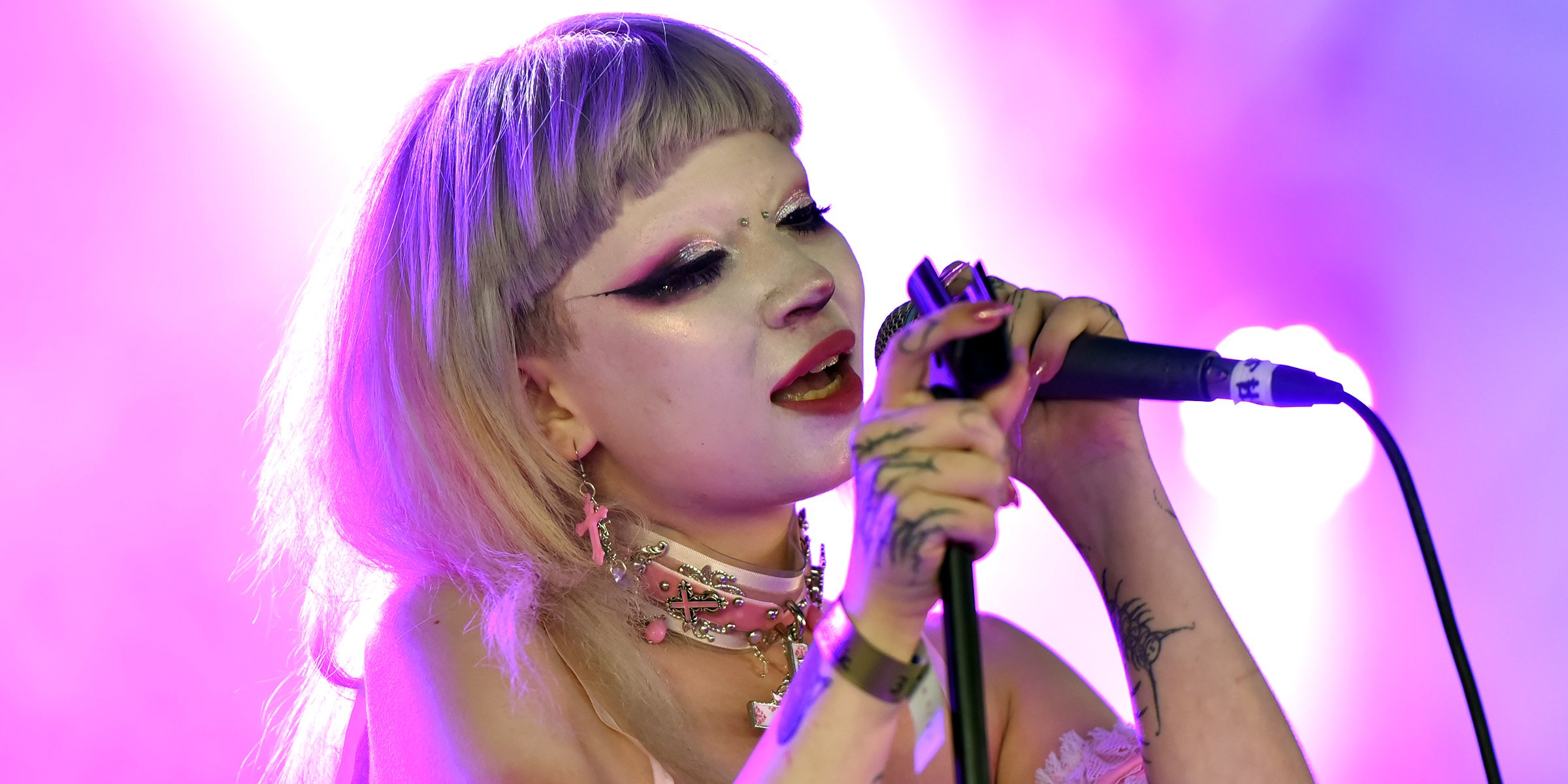 Jazmin Bean. | Source: Getty Images
Jazmin Bean Is a Singer and Makeup Artist with Her Own Perspective on Beauty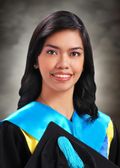 Jazmin Bean is a social media personality, singer, and makeup artist whose musical tastes and cosmetic choices are out of the ordinary. Bean takes great pride in her uniqueness and expression.
Jazmin Bean is a multidisciplinary artist from London, England, with over half a million Instagram and YouTube followers and Spotify subscribers. She is known for breaking the boundaries of music and makeup.
When it comes to creating music, Bean is an unconventional individual who adheres to her aesthetic. Like her approach to music, she also holds her own perspective of beauty, which she fully embraces.
Extreme Beauty
Bean developed a fascination with various cosmetic products as a child. Bean's Instagram page has been filled with captivating photos and videos featuring the young artist's extreme visuals and makeup.
Bean made a makeup tutorial video for Vogue in 2019. She quipped in the clip that they are "tired of humans," which is why they opt for a "hybrid creature" makeup.
According to Bean, she drew their fantasy-horror makeup inspiration from the Drag culture, Japanese toys, and the T.V. series "Fraggle Rock," a 1980 show that featured muppets created by Jim Henson.
Bean also found additional inspiration from the spooky Philippine creatures that she used to her from her grandmother, such as the "aswangs" or shape-shifting monsters.
Being extreme is not about using makeup; it's also about Bean's extreme music and its impressive visuals.
Cult Candy
With the help of her mother, Angie Adams, Bean created the vegan and cruelty-free makeup line Cult Candy, which mirrors Bean's penchant for edgy cosmetics. The brand is also "genuinely inclusive."
Adams is a musician. She was a former drummer of the all-girl punk rock band Fluffy, who gained prominence in the late '90s. The band's hit music includes "I Wanna Be Your Lush," "Hypersonic," and "Husband."
Bean said that she and her mother launched the makeup brand Cult Candy before she began working on her musical projects. The brand offers a wide range of cosmetics, such as lipsticks and eyeshadow kits.
Partnering up with her daughter, Adams, who once attended the London College of Fashion, proudly stated that Bean is an amazing person and that she admires her artistic expression.
Being extreme is not about using makeup; it's also about Bean's extreme music and its impressive visuals. The London-born artist hoped more people would recognize her efforts by showcasing her remarkable singing talent. Bean added:
"My goal isn't to appeal to the mainstream but, with music, it is important to me because in the mainstream more people will get to see me and hear my efforts."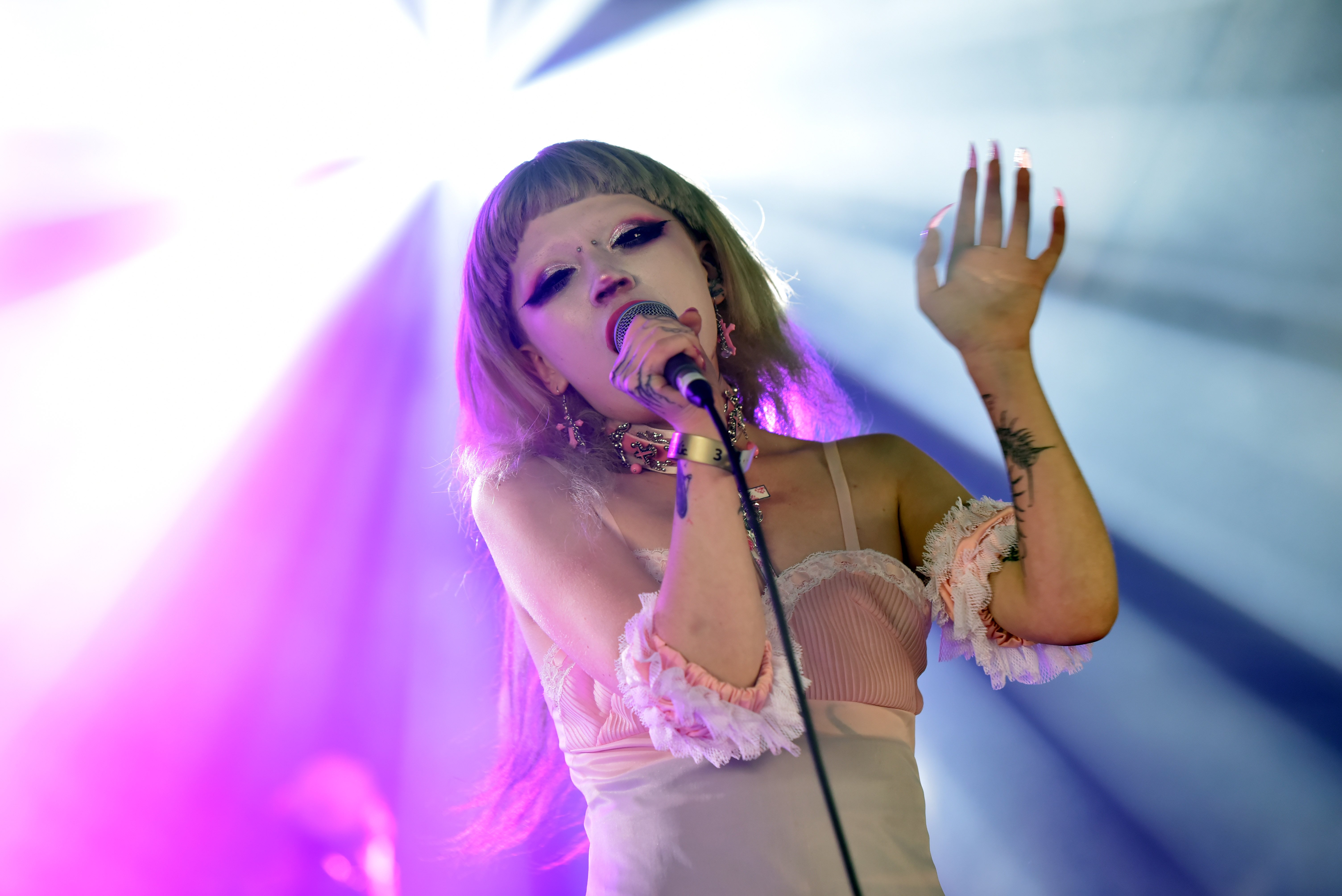 Jazmin Bean performs on stage at the Reading Festival 2021 at Richfield Avenue on August 28, 2021, in Reading, England. | Source: Getty Images
Bean also shared about her musical career and how music has always been a part of her family. She held the view that music and visuals are inseparable parts of a whole and that one cannot exist without the other.
Several songs like "Hello Kitty," "Saccharine," "Yandere," and "Puppy Pound" are among the many that the eccentric musician has put out. Alternative and indie pop elements blended into her music.
Image of the Future
Bean has expressed hope for the future of her music. The multi-hyphenate stated that they wanted to put on a show for individuals who wanted a distraction from their problems.
She stated that they could relate to or attach themselves to her as the character. "They can watch be hyper femme and crazy and theatrical and feel no shame for it," Bean said.
Bean is excited about creating new songs in the years to come. In the meantime, she is reveling in her creative endeavors and feeling entirely at home in her element. She said everything she did; she made it out of love.
Bean is one of the industry's up-and-coming musicians to keep an eye on. Grimes, real name Claire Boucher, is a cyberpunk pop star who shares a similar interest to Bean's fearless music and makeup.