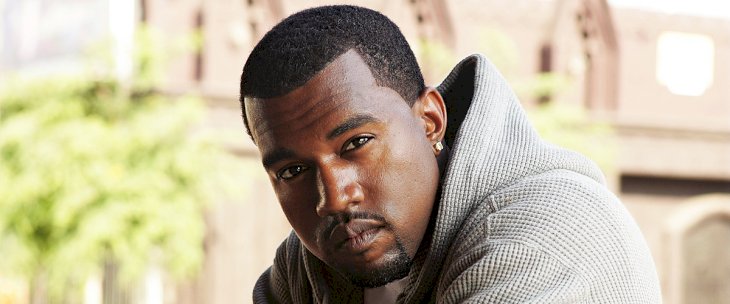 Inside Life Story of Kim Kardashian's Husband and Rap Star Kanye West
Kanye West is considered one of the most brilliant musicians in the hip-hop sphere, but he's also one of the most controversial celebrities in the entertainment industry.
From his marriage to Kim Kardashian to his several feuds with other artists and his bipolar episodes, Kanye West has managed to leave a mark in Hollywood that will secure his legacy for years.
Although lauded by many as one of the best rappers and producers of his generation, West's sometimes problematic behavior has turned him into the laughing stock of the internet. Here's more about his life before fame.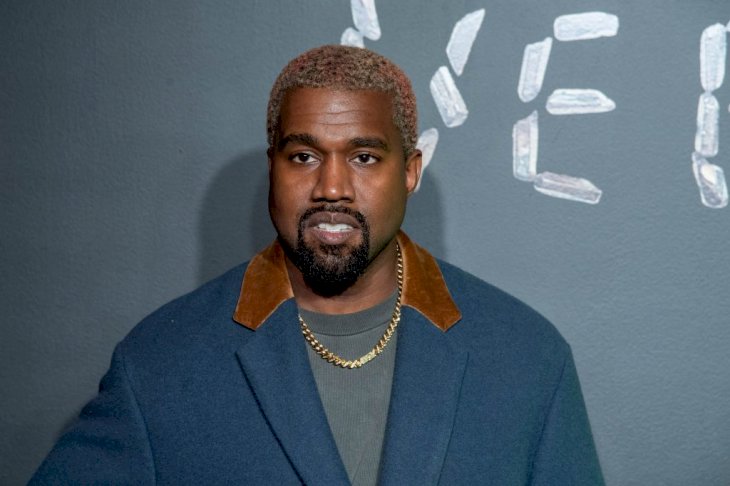 Kanye West attends the Versace fall 2019 fashion show at the American Stock Exchange Building in lower Manhattan on December 02, 2018, in New York City. | Photo by Roy Rochlin/Getty Images
Born as Kanye Omari West on June 8, 1977, in Atlanta, Georgia, he's the son of Ray, a former photojournalist and activist, and Donda, a college teacher who eventually became West's manager.
After his parents' divorce, West moved with his mother to Chicago, where he grew up in a middle-class neighborhood. He also lived in China for a while when Donda was chosen to teach some courses as part of a university exchange program.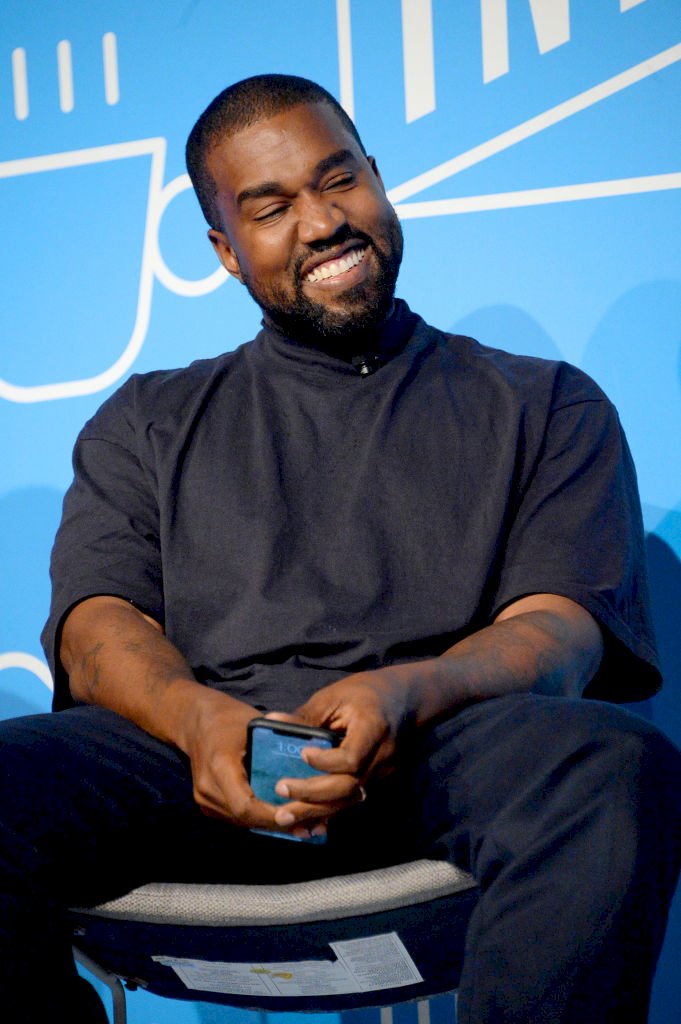 Kanye West speaks onstage at the "Kanye West and Steven Smith in Conversation with Mark Wilson" on November 07, 2019, in New York City. | Photo by Brad Barket/Getty Images for Fast Company
Back in Chicago, West graduated from Polaris High School and won a scholarship to attend Chicago's American Academy of Art, where he studied painting for a while before transferring to Chicago State University where he majored in literature.
Meanwhile, West started working as a producer and sold his first beats to Jermaine Dupri and Ma$e's Harlem World group. He would later drop out of school to pursue his dream of making it in the music industry.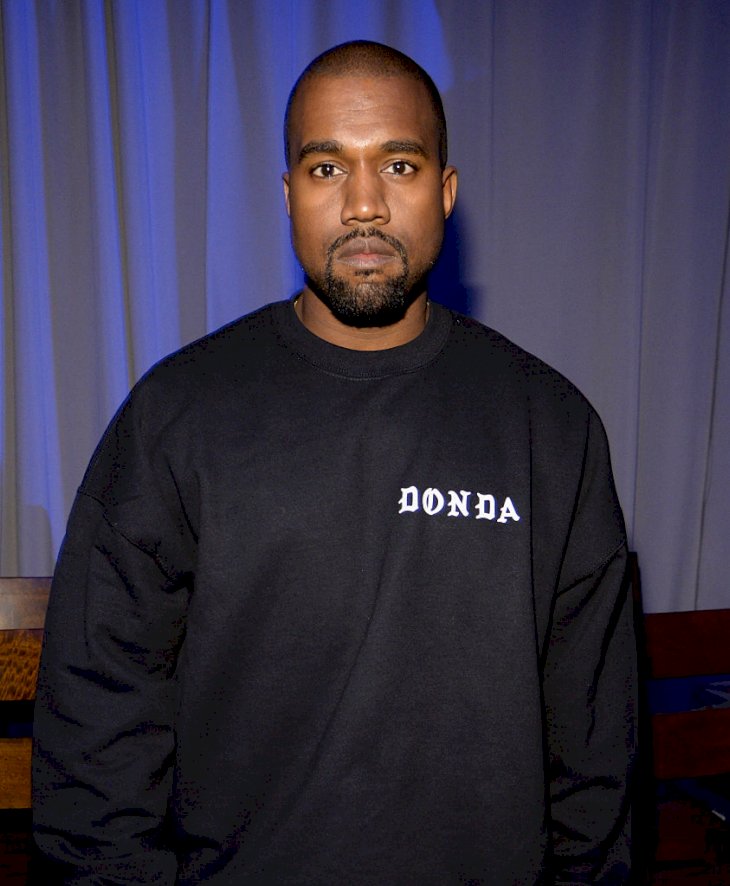 Kanye West attends the Tidal launch event #TIDALforALL at Skylight at Moynihan Station on March 30, 2015 in New York City. | Photo by Kevin Mazur/Getty Images For Roc Nation
After a failed offer from Columbia and the creation of the production team the Go-Getters, West had his big break in 2000 when he started producing songs for Roc-A-Fella Records artists. Particularly, he caught the attention of critics with his work on Jay-Z's track "This Can't Be Life."
West cemented his reputation as a prolific producer in 2001 when he worked on four songs of Jay-Z's album "The Blueprint." The aftermath of the album's success was reflected in the big demand for West's beats and production.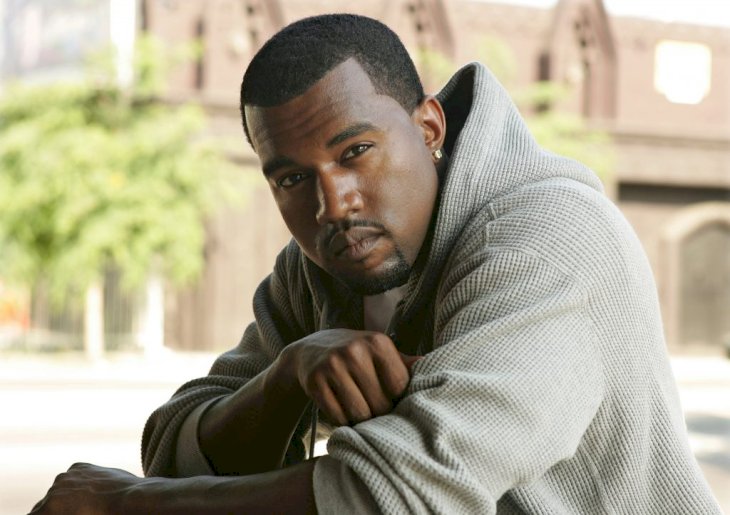 Kanye West photographed July 29, 2005 in Los Angeles, California. | Photo by Dan Tuffs/Getty Images
He worked with artists such as Alicia Keys, Beyoncé, and Ludacris, but West wanted to be in front of the mic too as a rapper. However, West's life came to a halt in 2002 when he got involved in a near-fatal crash that left him with a broken jaw and a wired mouth.
West recorded a song about the accident with his mouth still wired, and it became part of his 2002 debut album "The College Dropout," which earned him ten Grammy Awards nominations of which he won for Best Rap Album and Best Rap Song with "Jesus Walks."
The rapper replicated the success of his first album with his sophomore work, "Late Registration," which was followed by "Graduation," an album that was pitted against 50 Cent's "Curtis," eventually taking the crown in a chart battle that critics titled as "the end of gangster music."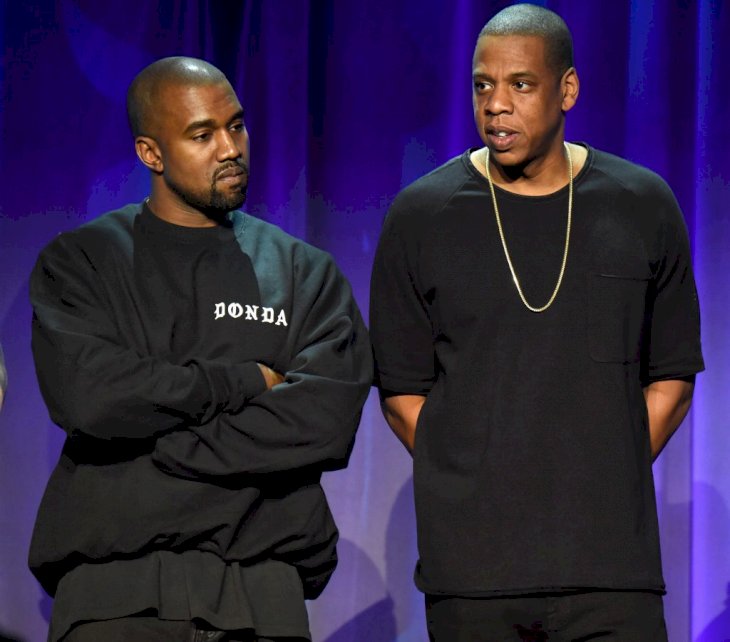 Kanye West and Jay Z attend the Tidal launch event #TIDALforALL at Skylight at Moynihan Station on March 30, 2015, in New York City. |Photo by Kevin Mazur/Getty Images For Roc Nation
DONDA'S DEATH & VMA CONTROVERSY
In 2007, while Kanye was riding on the wave of "Graduation's" success, his mother Donda passed away unexpectedly after suffering a heart that was brought from complications with cosmetic surgery.
West was deeply affected by his mother's passing and talked about it and the end of his relationship with ex-fiancée Alexis Phifer in his next album, "808s & Heartbreak."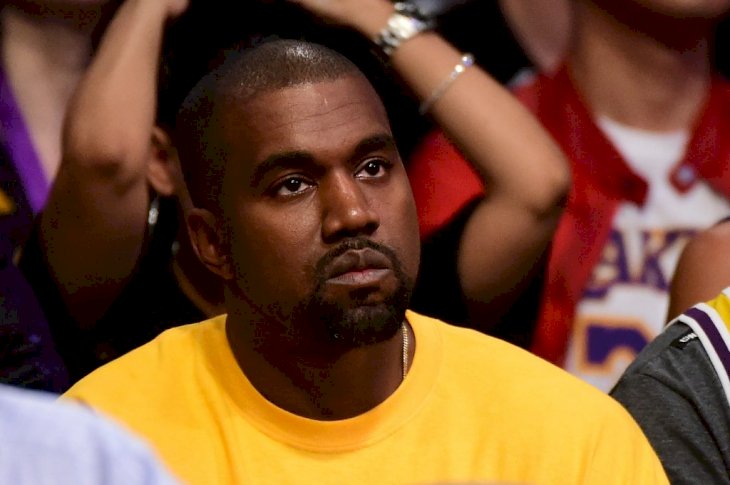 Kanye West looks on as he watches as the Los Angeles Lakers take on the Utah Jazz at Staples Center on April 13, 2016 in Los Angeles, California. | Photo by Harry How/Getty Images
Two years later, West becomes America's favorite bad boy after he interrupted Taylor Swift's speech at the MTV Video Music Awards after she won the Best Music Video Award.
West jumped on stage to point out that Beyoncé had the best music video, "Single Ladies," leaving Swift speechless and the audience confused. That would be, by far, the last time West and Swift would be the center of a scandal.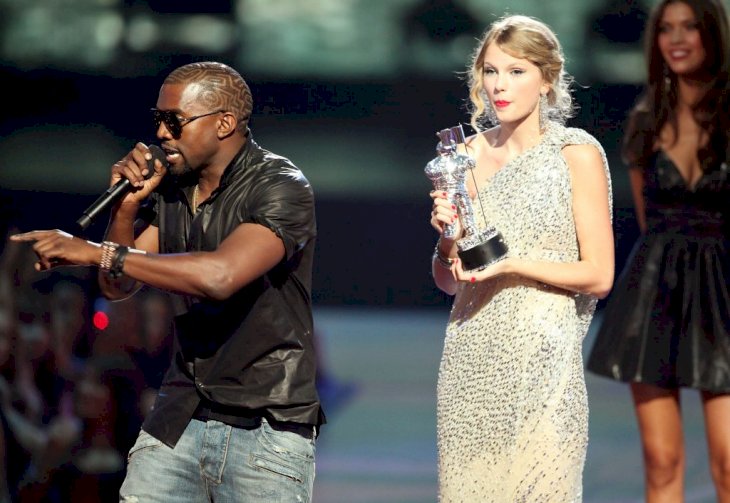 Kanye West jumps onstage after Taylor Swift won the "Best Female Video" award during the 2009 MTV Video Music Awards at Radio City Music Hall on September 13, 2009 in New York City. | Photo by Christopher Polk/Getty Images
West started dating reality star Kim Kardashian in 2012, and they quickly became the fodder of tabloids.
The couple welcomed their first child, daughter North, on June 2013 and got engaged in October of the same year after West proposed at a baseball stadium in San Francisco.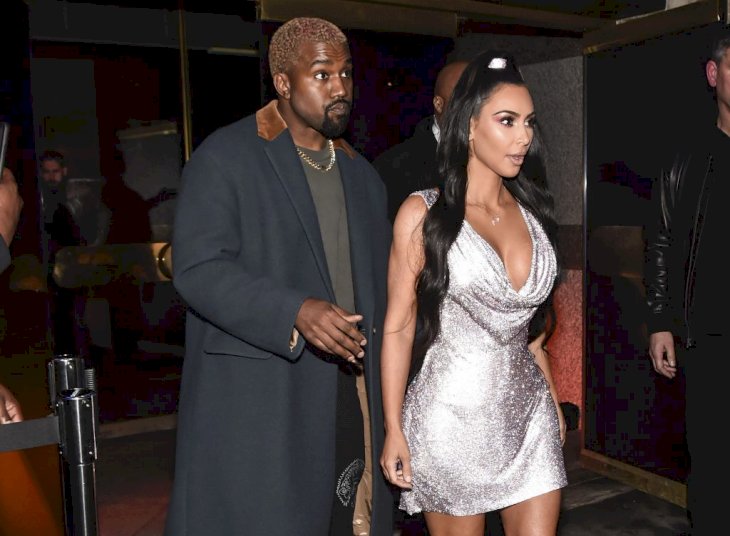 Kim Kardashian is seen wearing a Versace dress with Kanye West outside the Versace Pre-Fall 2019 Collection on December 2, 2018 in New York City. | Photo by Daniel Zuchnik/Getty Images
They tied the knot in a lavish wedding ceremony in Italy on May 24, 2014. The ceremony counted with the presence of singer Andrea Bocelli, who sang while Kardashian walked down the aisle, and stars like Serena Williams, Legend, and Rick Rubin.
West and Kardashian have welcomed three more kids since then: sons Saint and Psalm, and daughter Chicago.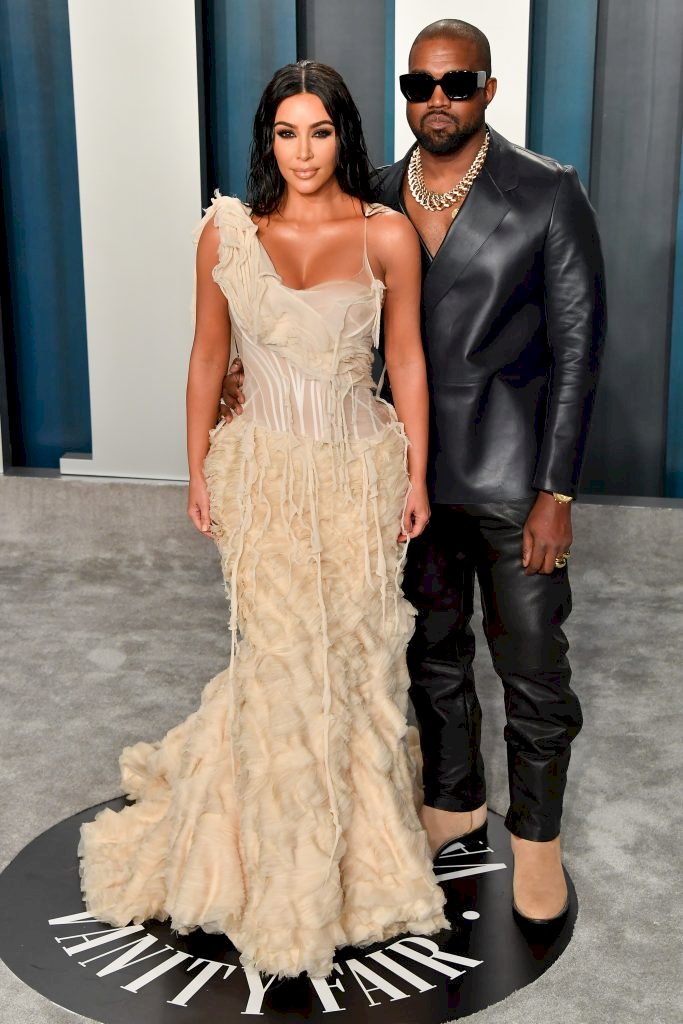 Kim Kardashian West and Kanye West arrive at the 2020 Vanity Fair Oscar Party hosted by Radhika Jones at Wallis Annenberg Center for the Performing Arts on February 09, 2020, in Beverly Hills, California. | Photo by Allen Berezovsky/Getty Images
Despite Kardashian's status as a reality TV star, West has rarely made appearances on her show "Keeping Up with the Kardashians." Still, the couple's woes always become public one way or another.
In 2020, the pair faced a rough patch after West failed try as a presidential candidate. Although there were rumors about Kardashian considering a divorce, they eventually decided to work on their relationship for the sake of their kids.