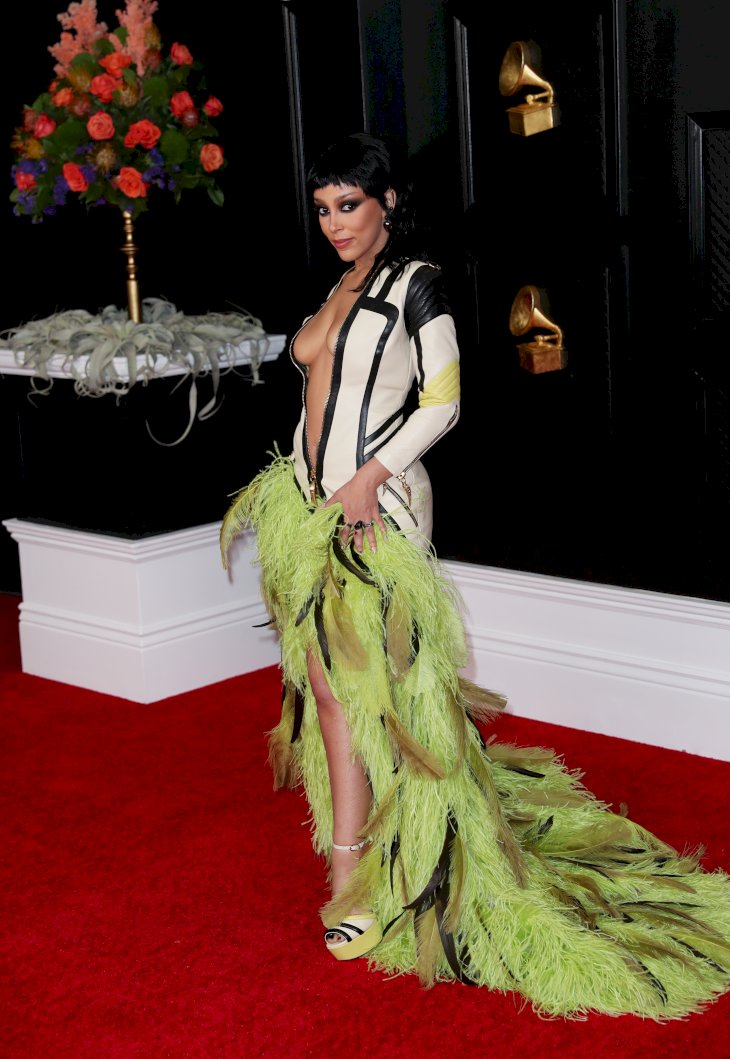 Grammys 2021 Red Carpet: See the Best and the Worst Dressed Black Stars
The Grammys are often the place where music stars can make fashion statements and take risks with their outfits while strutting down the red carpet or when they take the stage, and this year was no different. Here are some of the best and worst dressed of the night.
Although this year's Grammy ceremony was a bit different due to COVID-19 restrictions, the stars shone as bright as ever in their designer pieces as they posed for the virtual press.
And while not many took risks this year, most of them managed to translate their brand perfectly through their outfits. Take a look!
The "Single Ladies" star made history after becoming the most-awarded female artist in Grammys' history with 28 gramophones in her pocket.
She looked stunning, as usual, in a short black leather Shiapparelli Haute Couture gown that she matched with black gloves and sheer black thighs, and a pair of Jimmy Choo shoes. She also donned drop earrings and l'oeil gold fingernails in her gloves.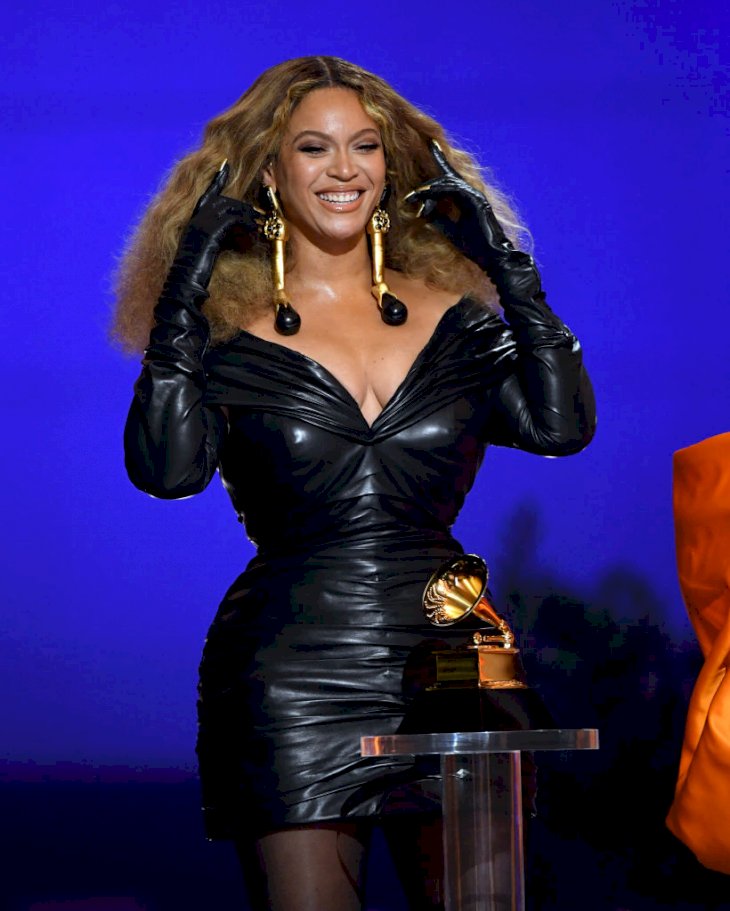 Beyoncé wins the Best Rap Performance award for 'Savage' during the 63rd Annual GRAMMY Awards at Los Angeles Convention Center on March 14, 2021, | Photo: Getty Images
Megan, who took home the awards for Best New Artist, Best Rap Song and Best Rap Performance (alongside Beyoncé), looked glamorous in a striking orange Dolce & Gabbana gown that she paired with Chopard jewelry.
The strapless dress had a dramatic bow detail in the back, and a thigh-high slit that allowed fans to appreciate Megan's orange sandals and her gorgeous legs.
Megan also collaborated with Dolce & Gabbana for her performance outfits. She donned a feather cape over a bodysuit adorned with Swarovski crystals that hid little of her body as she danced to "Savage" and "Body."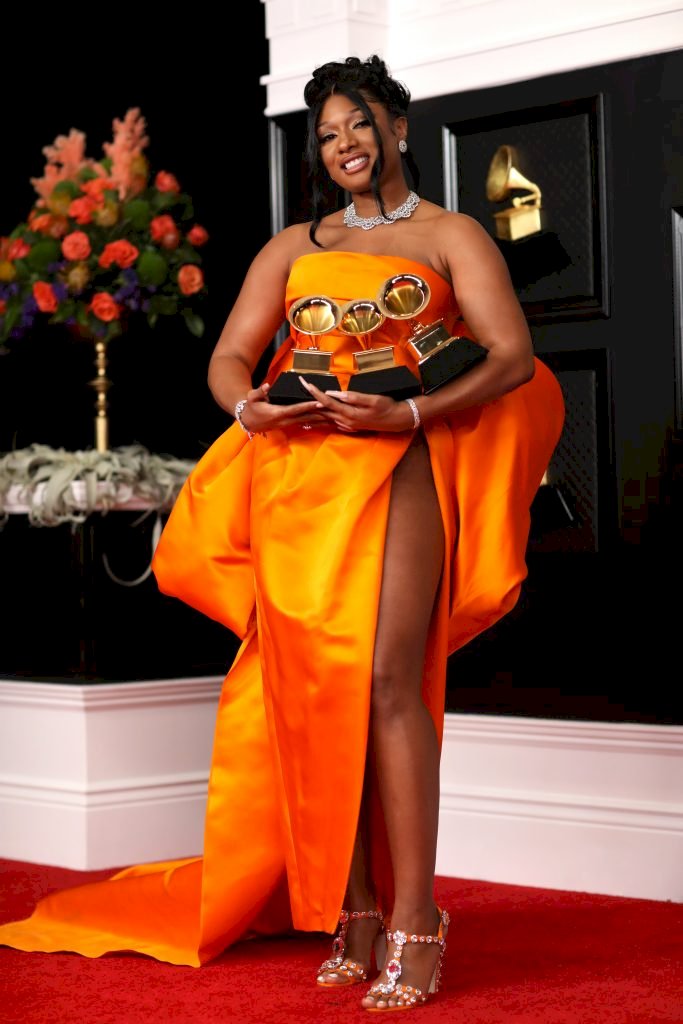 Megan Thee Stallion poses in the red carpet at the 63rd Annual Grammy Awards, at the Los Angeles Convention Center, Mar. 14, 2021. | Photo: Getty Images
H.E.R took home the award for Song of the Year for the gut-wrenching hit "I Can't Breathe," and she looked amazing while doing so. She rocked a very on-brand purple velvet dress that she donned over matching bell bottom pants.
She accesorized with tinted round glasses and statement jewelry, as she let her long raven tresses fall loose in waves down her shoulders.
The rapper looked stylish in a custom designed Dolce & Gabbana satin floral suit. He accessorized with a green hat, matching green velvet loafers, tinted sunglasses and diamond jewelry.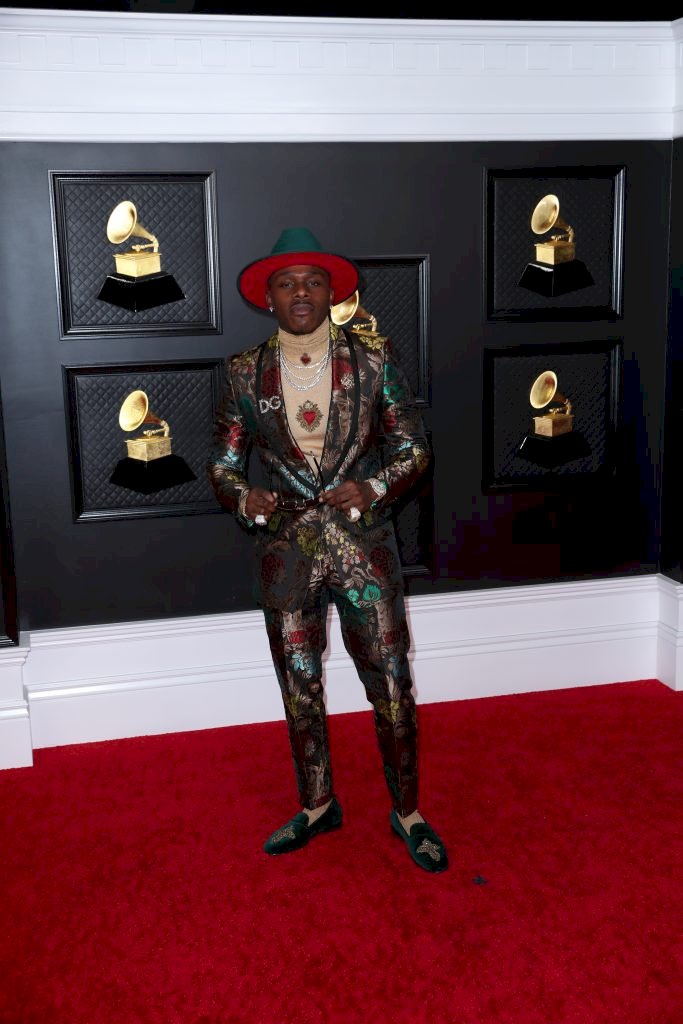 DaBaby on the red carpet at the 63rd Annual Grammy Awards, at the Los Angeles Convention Center, March 14, 2021. | Photo: Getty Images
The R&B star, who won Best New Artist at the 2020 Grammy Awards, presented the same award this year and she arrived looking fabulous, as usual, in a strapless shimmering green dress from Balmain.
The "Truth Hurts" singer accessorized with jewelry from Bvlgari and completed the look with Stuart Weitzman mules.
Although nothing out of the ordinary, this year Grammy's host looked dapper in a basic black Gucci suit with a bow tie. He went for classic black shoes as well. Played safe, maybe as to not outshine the stars of the night.
Doja Cat was one of the most talked-about of the night, but not in a good way. Fans had a lot to say about her custom-made Roberto Cavalli outfit, mostly, that it was a big miss.
The "Say So" singer donned a confusing but risky dress that was half Rockstar girl half showgirl. On the top, the dress featured a motorbike jacket that left little to the imagination, and in the bottom, it had a lime green feathered skirt. She completed the look with a mullet and heavy eye make-up.
Loved by many and hated by others, Chika's outfit was definitely the most comfortable looking of the night. The rapper donned a Nike sweatsuit in pastel colors and accessorized it with a matching face mask and a violet Versace bag to add a bit of flair to the outfit.