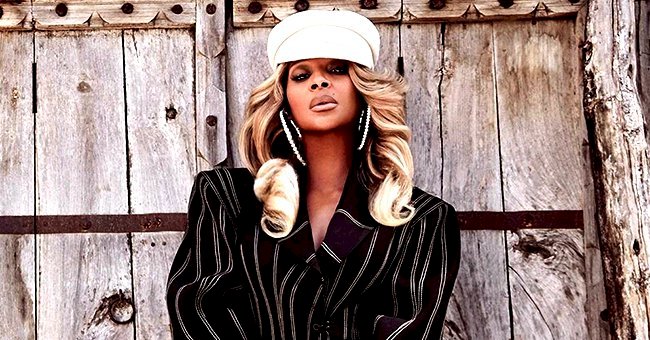 Glimpse into Mary J Blige's Life after Contentious Divorce from Former Manager Kendu Issacs
Mary J. Blige's marriage of 12 years to music executive Kendu Isaacs came to an end in 2016, after she filed for divorce citing irreconcilable differences over Isaacs' infidelity. The divorce process was public and messy, but Blige eventually came out stronger on the other side.
Mary J. Blige is considered one of the most influential and talented female singers in the music industry with a career that spans almost 30 years and that has earned her the nickname of "Queen of Hip-Hop Soul."
At 50 years old, Blige has released 13 studio albums and has also branched into the acting industry, appearing on different TV series and films like "Mudbound," "The Umbrella Academy," and Tyler Perry's "I Can Do Bad All by Myself."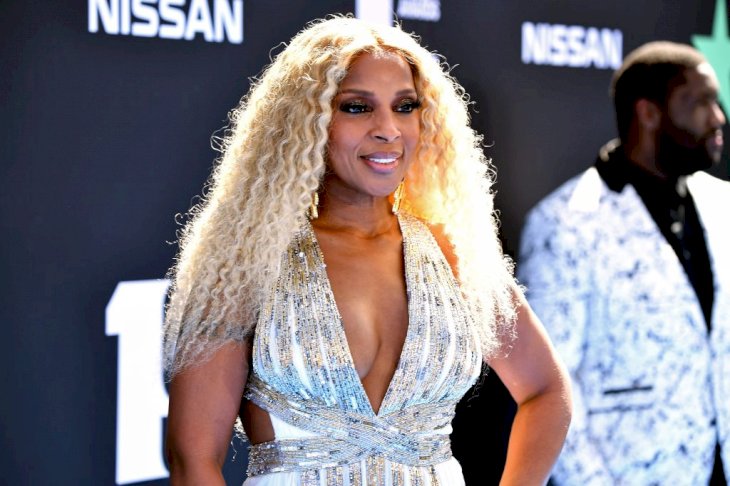 Mary J. Blige at the 2019 BET Awards at Microsoft Theater on June 23, 2019, in Los Angeles, California. | Photo: /Getty Images
Throughout her career, Blige has been very honest with fans about her challenging upbringing and all the struggles she faced as a drug and alcohol addict. She once gave Isaacs all the credit for helping her recover from her addictions, but years later, she would retract that statement in the middle of her bitter divorce battle.
Blige and Isaacs first met thanks to Queen Latifah. At the time, Isaacs was working on Latifah's album when they decided to invite Blige for a duet. They laid eyes on each other for the first time in a recording studio.
Still, Isaacs was a taken man at the time, at least legally, as he was married but separated from the mother of his two younger kids. He also had a daughter from a previous relationship.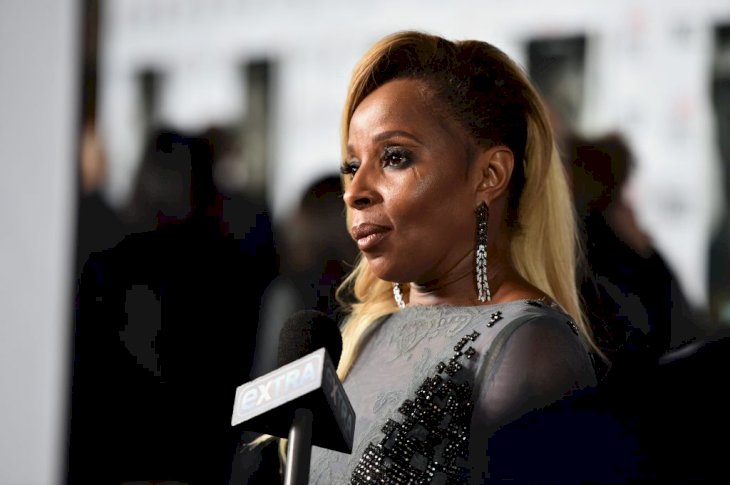 Mary J. Blige attends the screening of Netflix's "Mudbound" at the Opening Night Gala of AFI FEST 2017 Presented By Audi at TCL Chinese Theatre on November 9, 2017 in Hollywood, California. | Photo: Getty Images for AFI
Blige, who was still deep in her self-destructive ways at the time, saw in Isaacs a man who cared about her and not just about her fame and money. She fell in love but was scared to embrace her feelings openly, afraid Isaacs would leave.
A TEST FOR THEIR RELATIONSHIP
Her fears were eventually put at ease by Isaacs and after dating for a while, they moved in together. However, both being faithful Christians, they realized that living together and being intimate before marriage was a sin.
Mary J. Blige and Kendu Isaacs attend the 24th Annual Elton John AIDS Foundation's Oscar Viewing Party on February 28, 2016 in West Hollywood, California. | Photo: Getty Images for EJAF
It was a test for Isaacs' love for Blige, as she explained in an 2009 interview with Essence magazine. In her words:
"Men don't really do well with no sex. But I said, 'You will have to show me that you really love me that much and move out.' And he showed me that he loved me that much."
Blige and Isaacs lived apart and in abstinence for a year and two months. They finally got married in December 2003 in an intimate ceremony.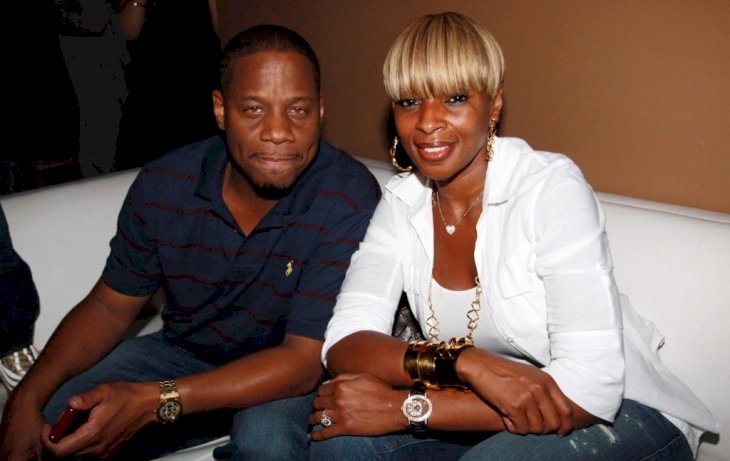 Kendu Isaacs and Mary J. Blige at the YRB Magazine Art Issue Release Party at Lucky Strike on August 23, 2010, in New York City. | Photo: Getty Images
Once they tied the knot, Blige became the stepmother to Isaacs' three kids. Still, the couple never had children of their own, and Blige made it clear she wasn't really keen on bringing a baby into the world, as she told Essence once:
"I've just got so much work. God's got to be done with me, the low moments, and all the insecurities of the past. Your kid is around you 24/7. When you have stepchildren, they come around and then they go home."
For years, Blige and Isaacs' were the perfect picture of a healthy marriage. She even credited him for helping her overcome her addictions and publicly praised him for being a light in her life.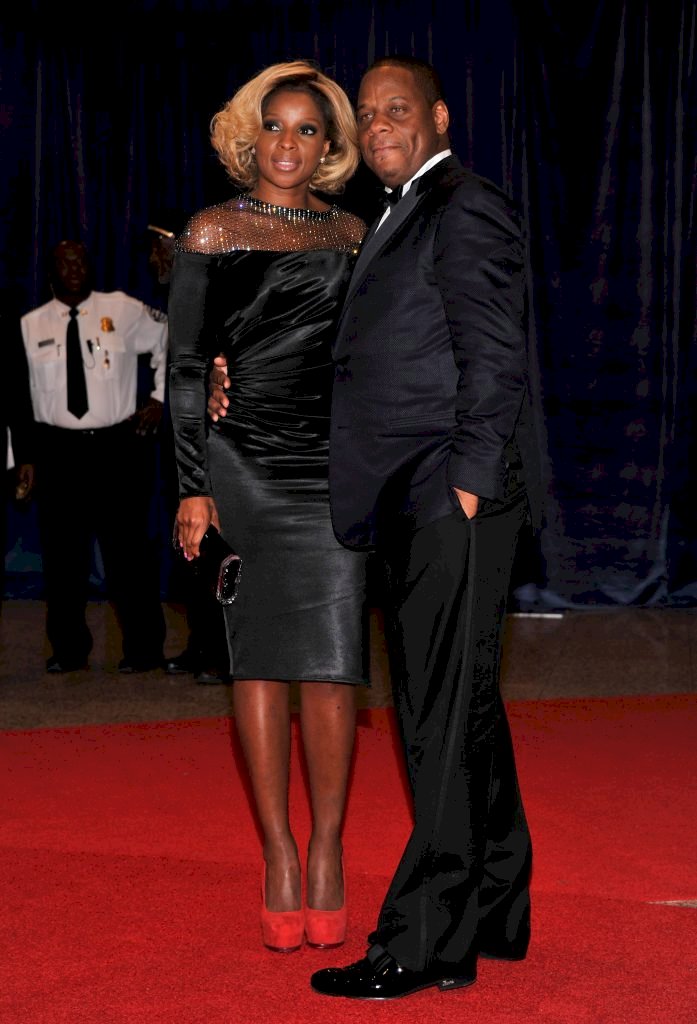 Mary J. Blige and Kendu Isaacs attend the 98th Annual White House Correspondents' Association Dinner at the Washington Hilton on April 28, 2012 in Washington, DC. | Photo: /Getty Images
After 13 years together, Blige and Isaacs' relationship came to a halt in 2016 when the singer filed for divorce.
It was later revealed that Isaacs not only cheated on Blige but used her money to splurge on his younger mistress. Blige couldn't forgive the betrayal.
The couple went head to head in a bitter and public divorce battle where Blige was ordered to pay $30,000 per month in temporary spousal support to Isaacs.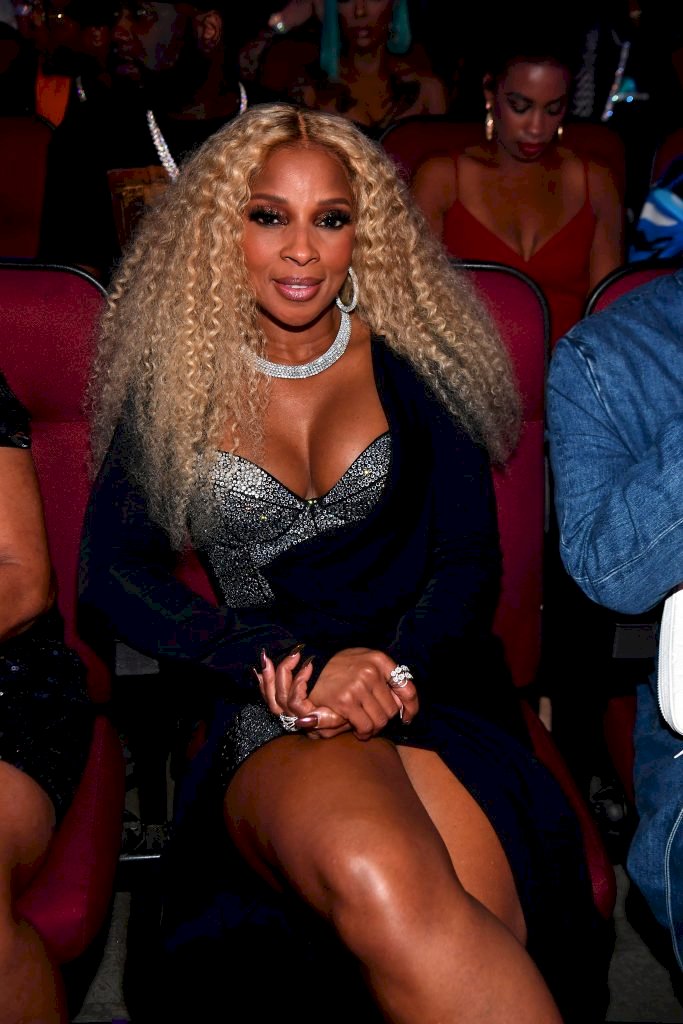 Mary J. Blige in the audience at the 2019 BET Awards at Microsoft Theater on June 23, 2019, in Los Angeles, California. | Photo: Getty Images
"I'm not happy about a lot of things," she told Variety at the time. "I thought someone loved me, right? Turns out, he was a con artist and he didn't, and now he's coming after me for all my money."
The exes eventually settled the terms of the divorce out of court at the beginning of 2018, although the specifications were not made public. Blige became officially single in June of the same year, when a Los Angeles Court approved the divorce settlement.
Mary J. Blige performs onstage at the 2019 BET Awards on June 23, 2019 in Los Angeles, California. | Photo: Getty Images
MOVING ON AND GOING STRONG
Although the divorce affected Blige in the beginning, she was blessed in other ways. For example, in the middle of the crisis, she received her first-ever Academy Award nomination for the film "Mudbound."
Blige admitted in 2017 that although the situation had been hell, she realized she could be happy by herself and she didn't have the need to stay in a loveless marriage. She also realized that her profession allowed her to set an example, which is why she shared her story, saying:
"Although I am a leader, a queen, a living legend, I'm a servant as well and I'm here to serve."
Mary J. Blige attends the Black Girls Rock! 2018 Red Carpet at NJPAC on August 26, 2018 in Newark, New Jersey. | Photo: Getty Images
Blige also revealed to People that there was a line of suitors lining up to get her attention. However, she was being careful and very selective about who she lets into her life.
"I've been in a bad relationship. So, if it's not worth it, it's not worth it," she confessed.
Although Blige has stayed apparently single since then, the singer and actress keeps thriving in her professional life and she couldn't be in a better place. Go, Mary!