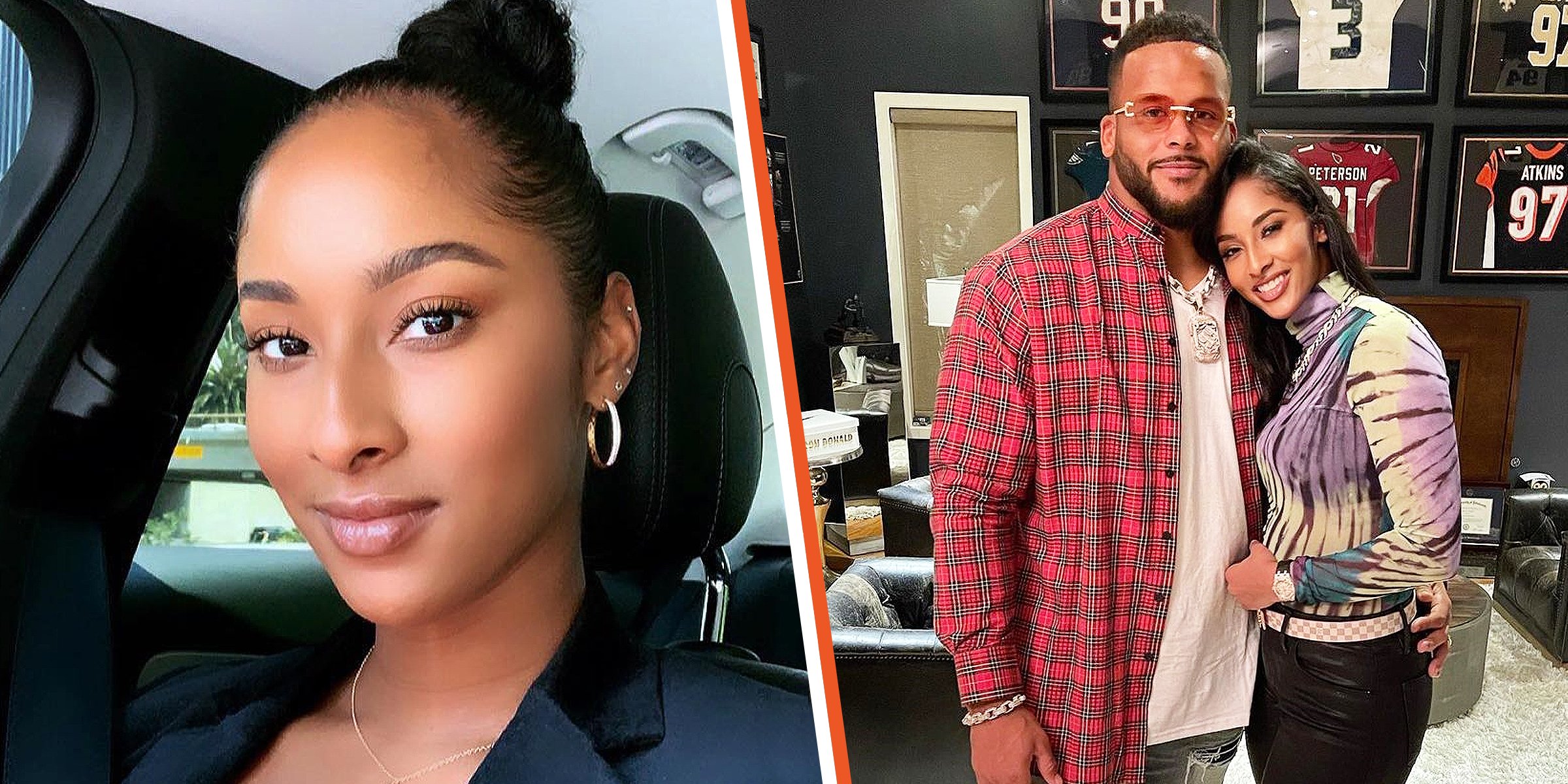 Instagram/ericadonald99
Erica Donald Comes from NFL Family - Who Is Aaron Donald's Wife?

Aaron Donald's wife, Erica, also has a career in the sports industry and could have met her husband while working. Here's a look at her personal life with the NFL superstar.
Erica Donald is famously known as the wife of NFL star Aaron Donald, but there is more to her than most people know.
Unlike her husband, Erica comes from an NFL family, with her father as a coach. However, she carved her own path in the sports business.
Born Erica Sherman on July 21, she falls under the Cancer sign, and the intelligent woman is proficient in the English and Spanish languages. Erica received her education at Louisiana State University, where she graduated in 2012 with a degree in Mass Communication and Public Relations.
During her time at university, Erica actively participated in extracurricular activities and held several positions in different organizations, such as Chair of Program Planning and Development, President of LSU Student Activities Board, Secretay of the Association of Black Communicators, and more.
She was also a member of the National Society of Leadership and Success and the Public Relations Student Society of America. While receiving her education, Erica was an intern at Fox Sports and Mary Kenealy Events.
Following her studies, Erica landed jobs as an executive in Donda Sports, an Interim Chairwoman of the AD99 Solutions Foundation, and a Marketing Manager for Aaron Donald of the Los Angeles Rams. Currently, she is the Vice President of Athlete Partnerships for game 1.
Although she is a self-made woman, Erica's background in sports came from her family. Erica, born to Yvette and Ray Sherman, saw her dad coaching in the college ranks. He started as a graduate assistant at San Jose State University. He coached different universities for 14 years until shifting into the NFL in 1988 as the Houston Oilers coach.
Before retiring in 2019, Sherman worked with the Atlanta Falcons, New York Jets, Minnesota Vikings, Dallas Cowboys, Green Bay Packers, St. Louis Rams, Tennessee Titans, and San Francisco 49ers.
When not working, Erica's father likes to spend his time with family. Sadly, his only son, Erica's brother Raymond II, died on May 18, 2003, in what appeared to be a self-inflicted gunshot. His dad found him in their garage and believes that his death was not intentional but merely a freak accident.
During her birthday in 2020, Aaron gave her a custom-made bracelet containing a photo of her and her brother. Erica was touched and immediately broke into tears upon receiving the special gift.
ERICA DONALD'S RELATIONSHIP WITH AARON DONALD
Erica and Aaron are very particular about their privacy and refuse to share personal details about their lives. However, fans speculate they met while she was with the Rams from 2015 to 2020. Aaron had been playing for the team since 2014.
In a July 2020 video, Aaron was heard referring to Erica as his fiancee. She had also been seen with a big ring on her left finger, making many assume that they had already gotten engaged. The same year, Erica changed her Instagram handle to reflect Aaron's last name, indicating a marriage.
She has since been his biggest fan, while he supports their family in every way possible. Once, Aaron skipped a post-game soiree to be with his wife and children in a hotel, showing that he would rather celebrate with family.
ERICA DONALD IS A MOTHER OF ONE AND A BONUS MOTHER OF TWO
Aaron and Erica welcomed their first child, Aaric, on September 9, 2021. Aaric comes from the combination of Erica and Aaron's names. The athlete also has two children from a previous relationship, Jaeda and Aaron Jr., whom he shares with Jaelynn Blakey.
The parents are pretty protective of their child and don't show much of him on social media. However, his quality time with both parents is never compromised.
Everyone in their family seems to be on good terms, including Erica and her stepchildren. She even calls herself a bonus mom on social media.
Like Erica, another NFL wife, Gisele Bundchen, is a stepmom to her husband's children from a previous relationship and is happy to have bonus children.