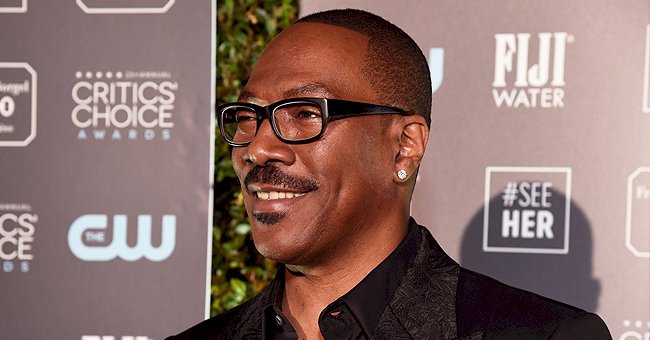 Comedian Eddie Murphy Is a Father of 10 - Meet All of His Children
Asides from his success in the Hollywood comic film industry, Eddie Murphy is a proud father to 10 children, all of whom are from five different mothers.
For lovers of all things comedy, the name Eddie Murphy will always be a popular one. Although his career started in the 80s' with a stand-up stint, Murphy proceeded to bring his unique humor into Hollywood, and the rest is history.
Although the 58-year-old has slowed down lately with a few feature movies, it doesn't mean the actor now has a less busy life.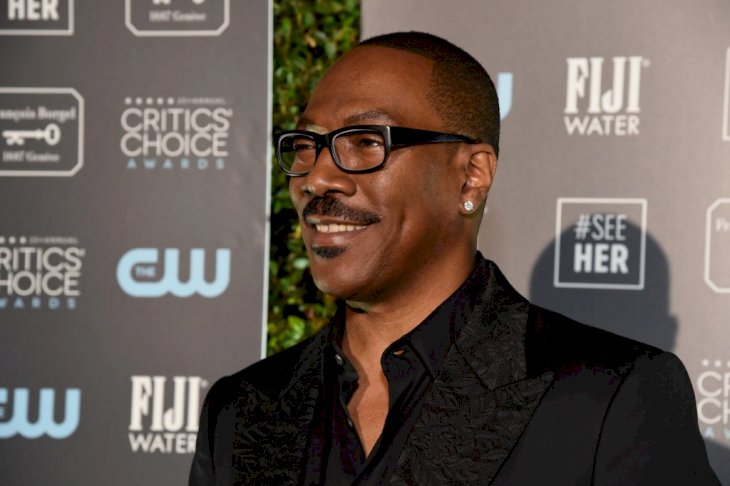 Eddie Murphy at the 25th Annual Critics' Choice Awards at Barker Hangar on January 12, 2020 in Santa Monica, California. | Photo by Michael Kovac/Getty Images for Champagne Collet
The legendary comedian recently welcomed another kid with his fiancée, Paige Butcher, on November 30, 2018, making him a father to 10 wonderful kids!
Aside from the two kids he has with Butcher, Murphy has eight mini-mes from four different women. Let us take a look at Murphy's large blended family.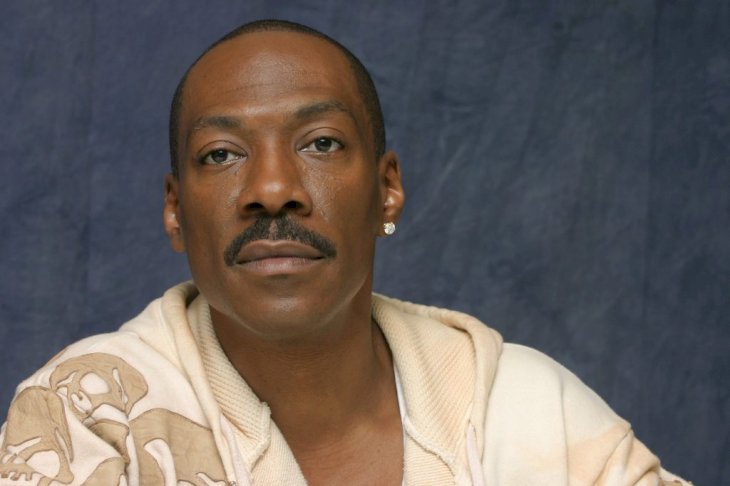 Eddie Murphy during a portrait session on May 6th, 2007 | Photo by Munawar Hosain/ Fotos International / Getty Images
EDDIE HAS FIVE CHILDREN FROM HIS EX-WIFE NICOLE MURPHY
The "Coming to America" star first walked down the aisle with model Nicole Mitchell in 1993. Although they already had two kids, Bria and Miles, before tying the knot, Eddie and Nicole went on to have three more after their marriage. Unfortunately, the marriage ended in 2006 following their divorce in April of that year.
Bria, 30— Nicole's first daughter, but Eddie's second― is said to be the only child that has the same acting bug just as her father. She reportedly featured in the 2017 drama, "Conflict of Interest."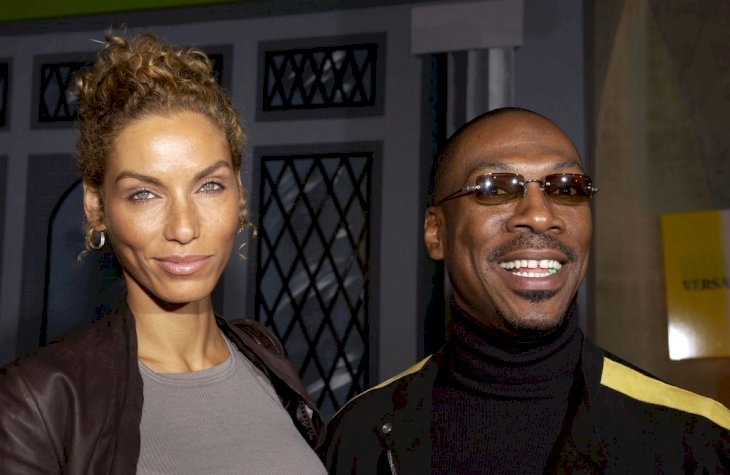 Eddie Murphy and Nicole Murphy at the "Shrek 2" DVD release party on November 8, 2004 at Spago in Beverly Hills, California. | Photo by Amanda Edwards/Getty Images
Eddie never fails to express how happy he is about her talent. This was the case when he commented on her debut painting exhibition art show in 2016, saying:
"I'm glad that people get to see how talented she is. We've known for years how talented she is. It's exciting to see her stuff up on the walls… I'm having all of those proud parent feelings."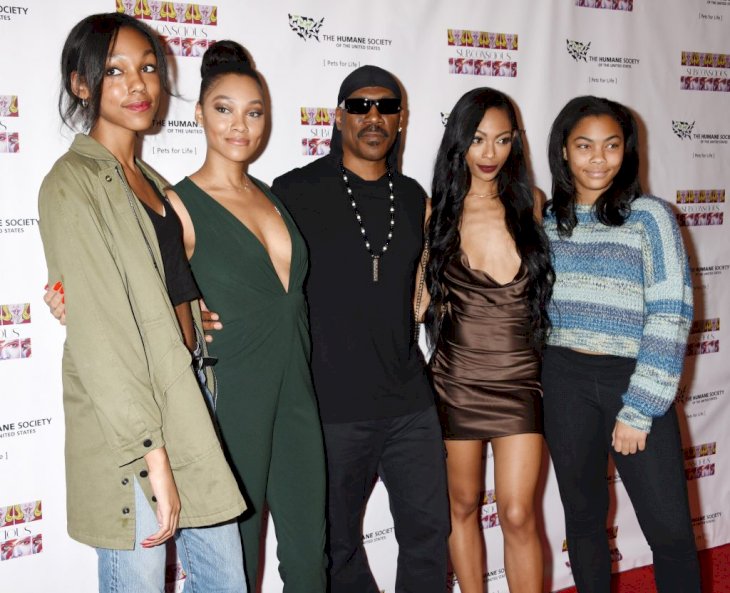 Zola Murphy, Bria Murphy, Eddie Murphy, Shayne Murphy and Bella Murphy arrives to the "SUBCONSCIOUS" by Bria Murphy Opening on November 20, 2016 in Hollywood, CA | Photo: Shutterstock
Bria is also the co-founder of ArtUs. Three years after Bria, Miles Mitchell was born, and soon came Shayne Andra, 1994, Zola Ivy, 1999, and Bella Zahra, 2002.
Although the rest of the kids didn't inherit their father's acting skills, it would be worthy to note that Shayne and Zola starred alongside their mom in the 2014 VH1 show, "Hollywood Exes."
EDDIE HAS ONE CHILD WITH TAMARA HOOD JOHNSON
Christian Murphy, born in 1990, is Eddie's second son and third child from Tamara Hood Johnson, his then-girlfriend. They both had a relationship back in the late '80s, thus leading to the birth of Christian.
Not much is known about him as he keeps quite a private life. However, he never fails to be a part of family functions.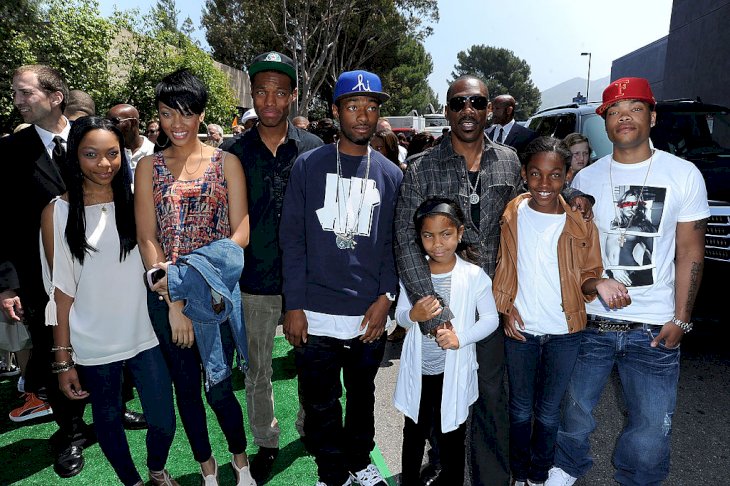 Shayne Murphy, Bria Murphy, Myles Murphy, Christian Murphy, Bella Murphy, Eddie Murphy, Zola Murphy, and Eric Murphy arrive at the premiere of DreamWorks Animation's "Shrek Forever After" on May 16, 2010, in Universal City, California. | Photo by Kevin Winter/Getty Images for Paramount Pictures
EDDIE'S OLDEST CHILD IS WITH PAULETTE MCNEELY
31-year-old Eric Murphy is Eddie's first child and son. The comedian welcomed his heir with his first serious girlfriend, Paulette McNeely, in 1989.
Like his mother, who has stayed from the spotlight since her relationship with Murphy ended, Eric keeps quite a private life.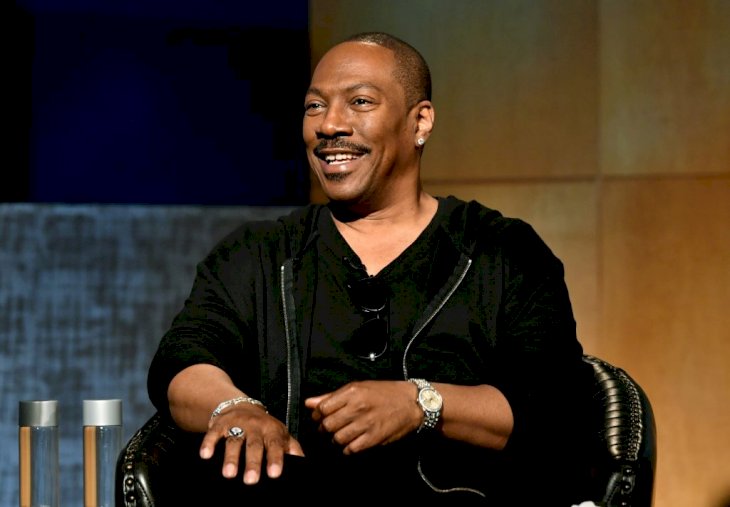 Eddie Murphy speaks onstage during the LA Tastemaker event for Comedians in Cars at The Paley Center for Media on July 17, 2019, in Beverly Hills City. | Photo by Emma McIntyre/Getty Images for Netflix
THE ACTOR ALSO HAS A CHILD WITH "SPICE GIRL" MEL B
Following his divorce from Nicole in 2006, Eddie began dating the Spice Girl, Melanin Brown. During the relationship, She had a daughter Angel Iris with him. At the time of Angel's birth, it was reported that the Golden Globe winner had claimed: "he had no business with the child."
However, after two months, with the help of a DNA test, he was finally confirmed as her father.
Although he initially kept his distance from the little one, it was reported that in 2010 he began fostering a relationship with Angel.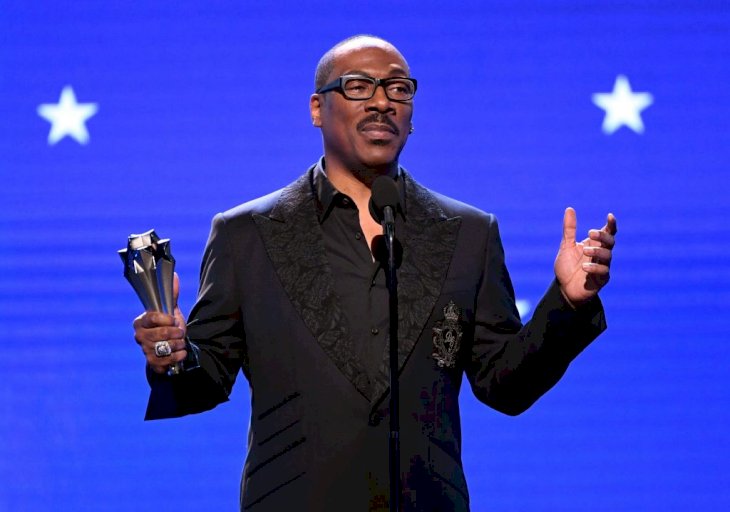 Eddie Murphy onstage during the 25th Annual Critics' Choice Awards at Barker Hangar on January 12, 2020, in Santa Monica, California. | Photo by Kevin Winter/Getty Images for Critics Choice Association
MEET EDDIE'S KIDS WITH PAIGE BUTCHER
Paige Butcher is Eddie's current fiancée, and they have been together for more than seven years, going way back from 2012. Their first child together was a beautiful daughter Izzy Oona, who was born in 2016, making her Eddie's ninth child.
About three years after Izzy, Butcher gave birth to another child, a boy Max Charles, making it a total of 10 children for Eddie. Max's birth served as a reprieve from the recently unpleasant event of Eddie's brother Charlie who died from leukemia in 2017. He was named Charles to pay tribute to his father's late brother.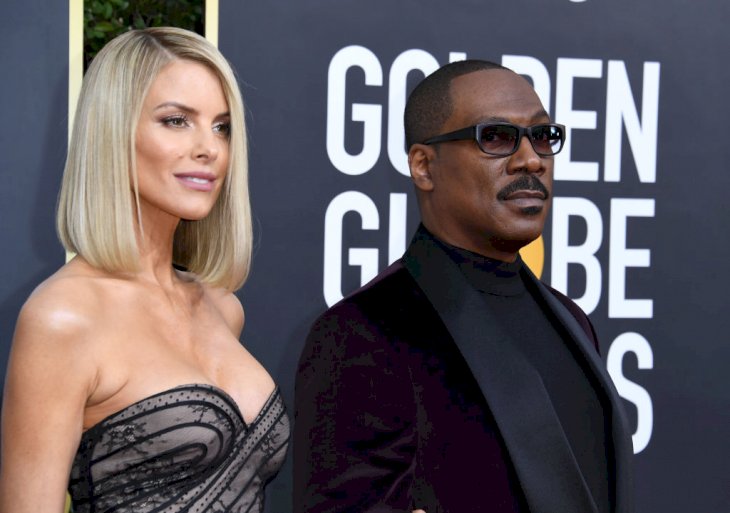 Paige Butcher and Eddie Murphy at the 77th Annual Golden Globe Awards at The Beverly Hilton Hotel on January 05, 2020 in Beverly Hills, California. | Photo by Jon Kopaloff/Getty Images
ON BEING A FATHER OF 10 CHILDREN
Although all of his kids are from five different women, Eddie has managed to keep them close, not only to him but to each other. This was evident when all ten of them posed for a lovely family portrait as he introduced baby Max to them on Christmas Day 2019. They all looked thrilled to welcome another addition to the large clan.
Despite the glamorous nature of having all children bonding, Murphy notes that it is no easy work, especially because of the reactions he gets from people. The Oscar nominee during an appearance on "The Ellen Degeneres Show" said:
"Men kind of look at me like, 'He's crazy! How much did that (expletive) cost?' And women, it's kind of like there's something sexy about it, I think. 'Eddie Murphy must be doing his thing.'"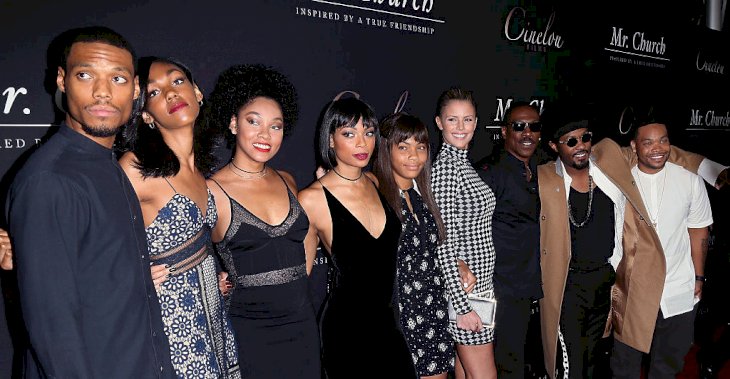 Eddie Murphy, Paige Butcher and his children attend the premiere of Cinelou Releasing's "Mr. Church" at ArcLight Hollywood on September 6, 2016, in Hollywood, California. | Photo by David Livingston/Getty Images
Above all, his love for his kids is ultimate, and spending time with them is his utmost priority as he once confessed that his world revolves around his kids.
EDDIE'S CAREER AND AWARDS
Murphy began his career as a stand-up comedian when he was a teenager, he was later recognized for his talent and was signed by the "Saturday Night Live," making him the youngest ever cast member.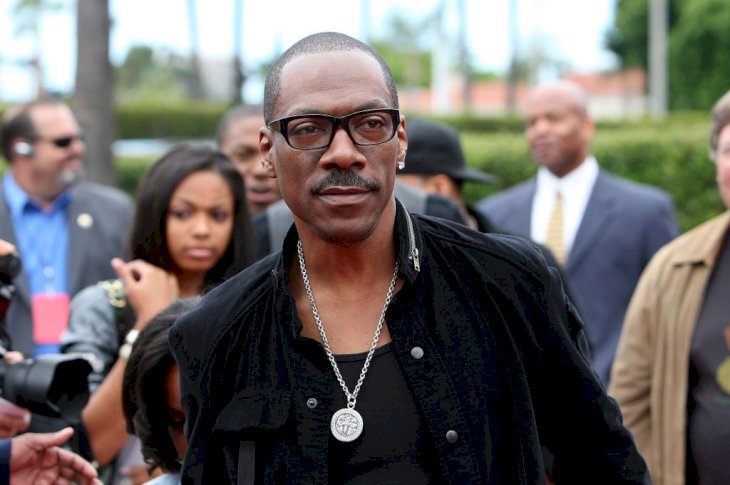 Eddie Murphy at the Premiere Of Paramount Pictures & Nickelodeon's "Imagine That" at Paramount Theater on the Paramount Studios lot on June 6, 2009, in Los Angeles, California. | Photo by Frazer Harrison/Getty Images
After a skillful and established stand-up comedy career, he transitioned into movies making his debut in 1982's "48 Hours."
Her further starred in the films like "The Haunted Mansion" (2003), "Shrek 2" (2004), "Dreamgirls" (2006), for which he was nominated for a Best Supporting Actor Oscar, "Norbit" (2007), and "Coming to America" — which was the highlight of his movie career.