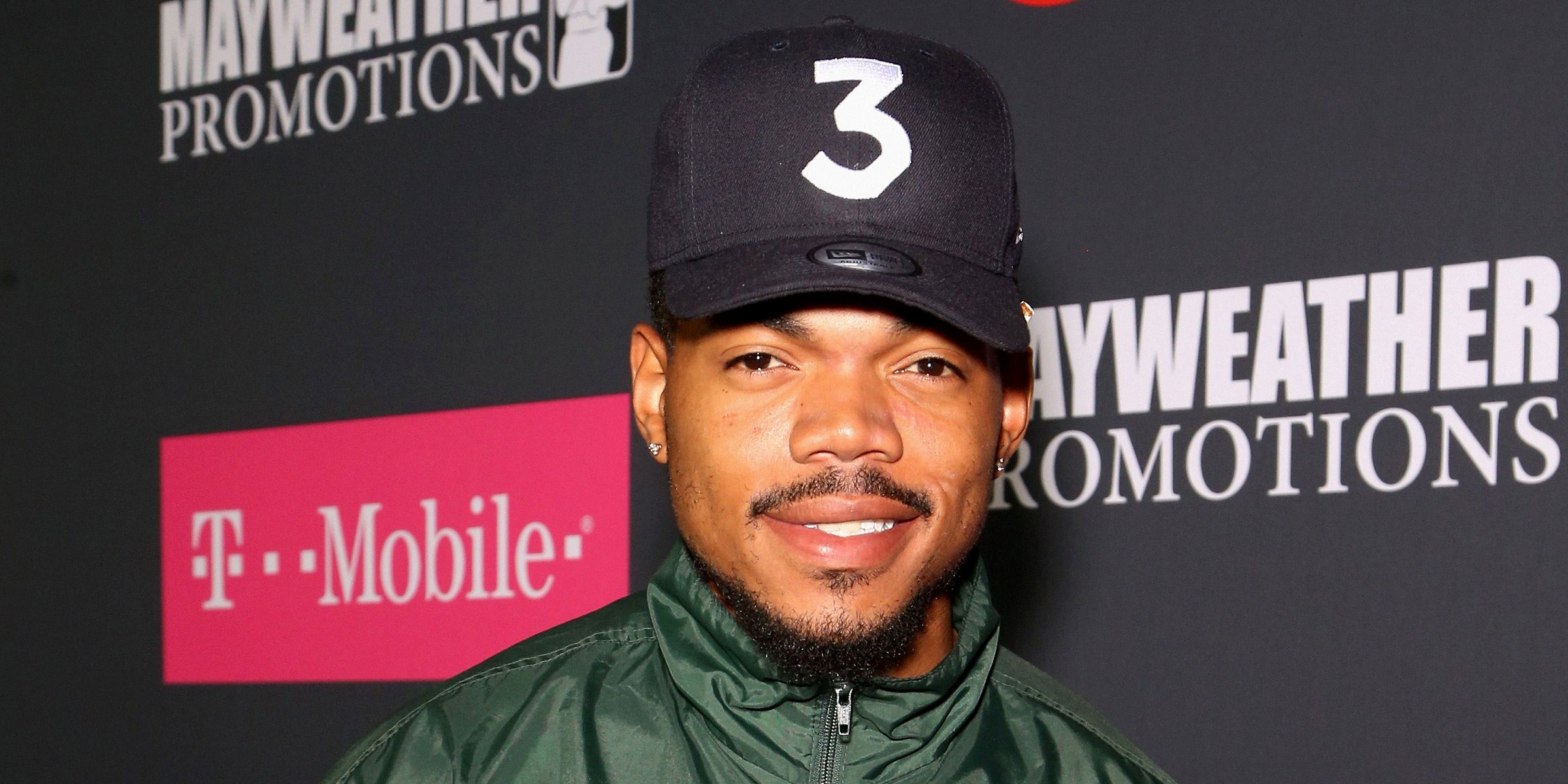 Chance the Rapper | Source: Getty Images
Chance the Rapper Is a Hip-Hop Star: What We Know About Him

Chance the Rapper is not only a hip-hop star but an actor, composer, and writer born in Chicago on April 16, 1993. His first shot as an actor was in 2013 when he starred in the short comedy-drama "Clapping for the Wrong Reasons."
Chance the Rapper is a man of many talents who has been married to his wife, Kirsten Corley, since March 9, 2019, and is a father of two daughters.
The couple welcomed their first daughter Kensli in September 2015, while their second daughter, Marli Grace, was born on August 29, 2019, a few months after their wedding.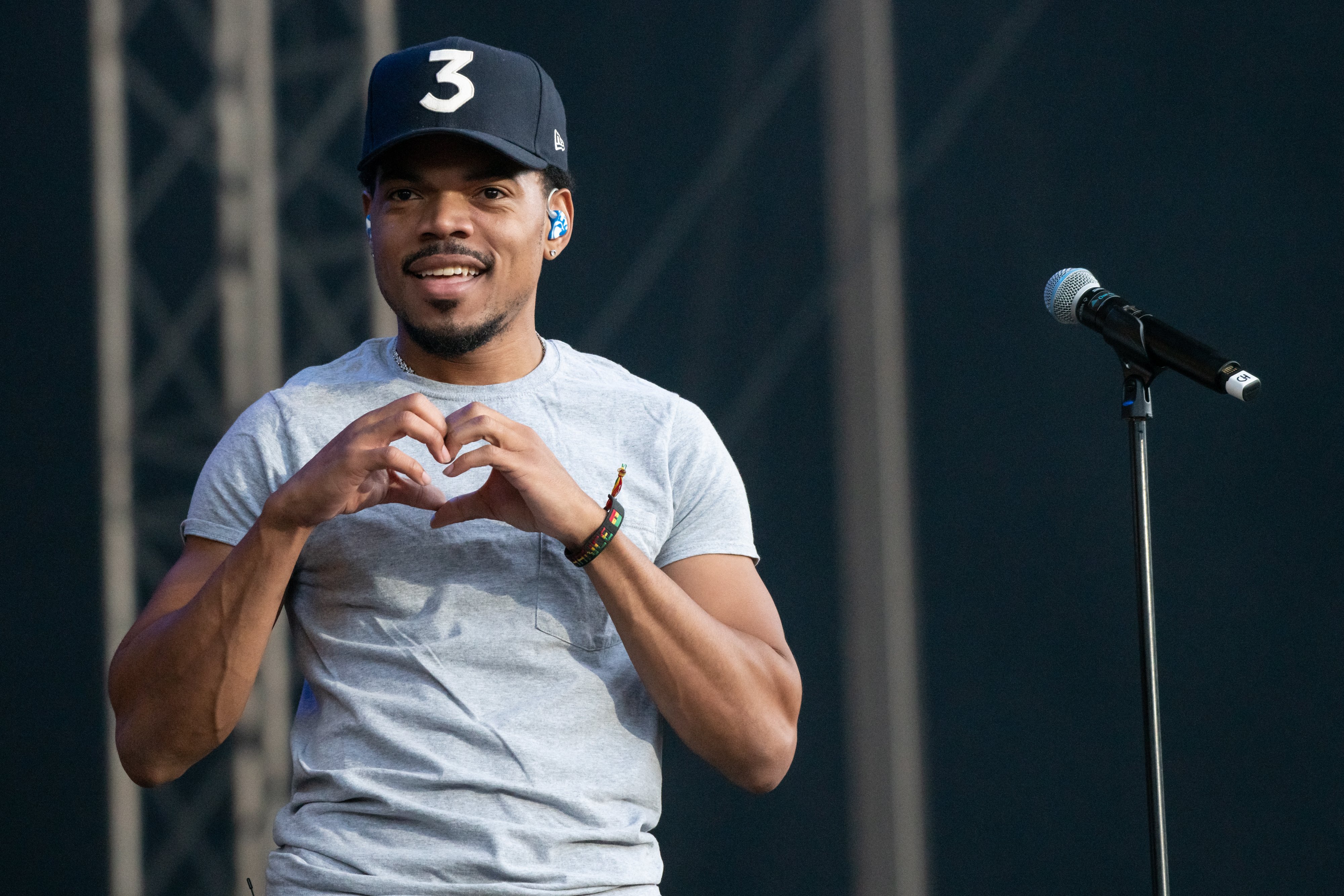 Chance the Rapper on stage at the Way out West Festival on August 12, 2022 | Source: Getty Images
Chance, whose father worked for then-Senator Barack Obama, is friends with the writer, actor, musician, comedian, producer, and director Donald "Childish Gambino" Glover, and he was the one who wrote the hip-hop star's first acting role.
As an actor, Chance also voiced the bush baby in the 2019 "The Lion King," "Slice," and more. He is also a producer known for his "Rhythm + Flow" work and directed the "Bake-A-Thon BBQ Commerical."
The Grammy Award-winning artist, who was the first artist to be nominated for a Grammy with a streaming-only album, is also the founder of the film house "House of Kicks."
Facts about Chance the Rapper
Chance was born Chancelor Jonathan Bennett and started his musical career in April 2012 when he released the mixtape "10 Day." A year later, he released his second mixtape, "Acid Rap," which gained him recognition.
His third mixtape, "Coloring Book," released in May 2016, earned the rapper the 2016 BET Hip Hop Awards for Best Mixtape, the 2017 Grammy Awards for Best Rap Album, and Best New Artist.
After winning the Grammy Awards, Chance made TIME magazine's "The 100 Most Influential People," with Chicago MC, rapper, and actor, Common paying tribute to him.
The independent artist released his debut studio album "The Big Day" in July 2019. The album featuring DaBaby, John Legend, Megan Thee Stallion, Nicki Minaj, and others debuted at number two on the US Billboard 200 in its first week.
Shortly after the birth of his first daughter, Chance re-dedicated his life to God. The rapper, who identifies as a Christian, was raised as a Christian by his grandmother.
However, he fell out of faith, but his daughter's health made him rediscover God. Kensli was born with atrial flutter, making the rapper pray a lot, thereby rediscovering his faith in God.
His Christian faith also became a symbol in his clothing. Chance has worn caps since he was young, and soon his signature style was born with him wearing hats with the number 3.
He had first chosen the number to symbolize the release of his third mixtape, but the number later took on multiple meanings for him, one of those meanings in the Holy Trinity.
In addition to music, Chance has campaigned alongside his father for former president Barack Obama's reelection campaign and is actively involved in politics and activism. He once gave a speech at the University of Chicago Institute of Politics.
Chance the Rapper about Political Engagement
Since his debut in the entertainment industry, Chance's musical ability and the originality of his lyrics have set him apart from his peers. He is also among the few rappers engaging in local and national politics.
He never hesitated to make his opinions known and his voice heard. The rapper was known to criticize the Chicago city's police force and the former mayor, Rahm Emanuel.
He also tried to write and record new music while joining the protesters in Black Lives Matter protest marches. He also spoke out about his discontent with the Democratic government because of their neglect in Chicago.
The rapper compared the Black Lives Matter movement to the civil rights movement of Martin Luther King, Jr., and he stated that they were the same thing because the United States was very far from being an equitable or equal society.
Chance, who said he is instinctively protective of Black men, also believes it is up to his generation to fix society. In addition, even though he was a kid when Barack was in power, the rapper now believes the oval office stifled the former president.
In an interview in 2020, Chance advocated for everyone to be an activist, even as he declared himself an activist. He said:
"I think I am an activist at this point. I think that we should all be activists. I think that we should all be active in the dismantling of white supremacy and then creating a real heaven on earth."
His Brother Taylor Bennets
Chance the Rapper is not only a husband and father of two but also a big brother to Taylor Bennett. While Chance was born on April 16, 1993, Taylor was born on January 19, 1996.
Taylor is a music artist who started rapping around the same time his big brother started. In 2017, the artist revealed he was bisexual right before he turned 21 and said he had always known but was not confident to come out.
Years after his coming out, the young rapper has felt more empowered to promote a positive discussion and to push against stereotypes.
Taylor has a passion for celebrating the differences among people, and this passion is not only in his personal life but shows in his professional life. The rapper, with a love for positivity, said:
"I love supporting bands and artists, especially if I feel like what they're producing is a positive message."
When Taylor went on his "Be Yourself" tour, he partnered with Champion athletic wear to create a collection of custom merchandise as he realized he was touching people by living an authentic version of himself.