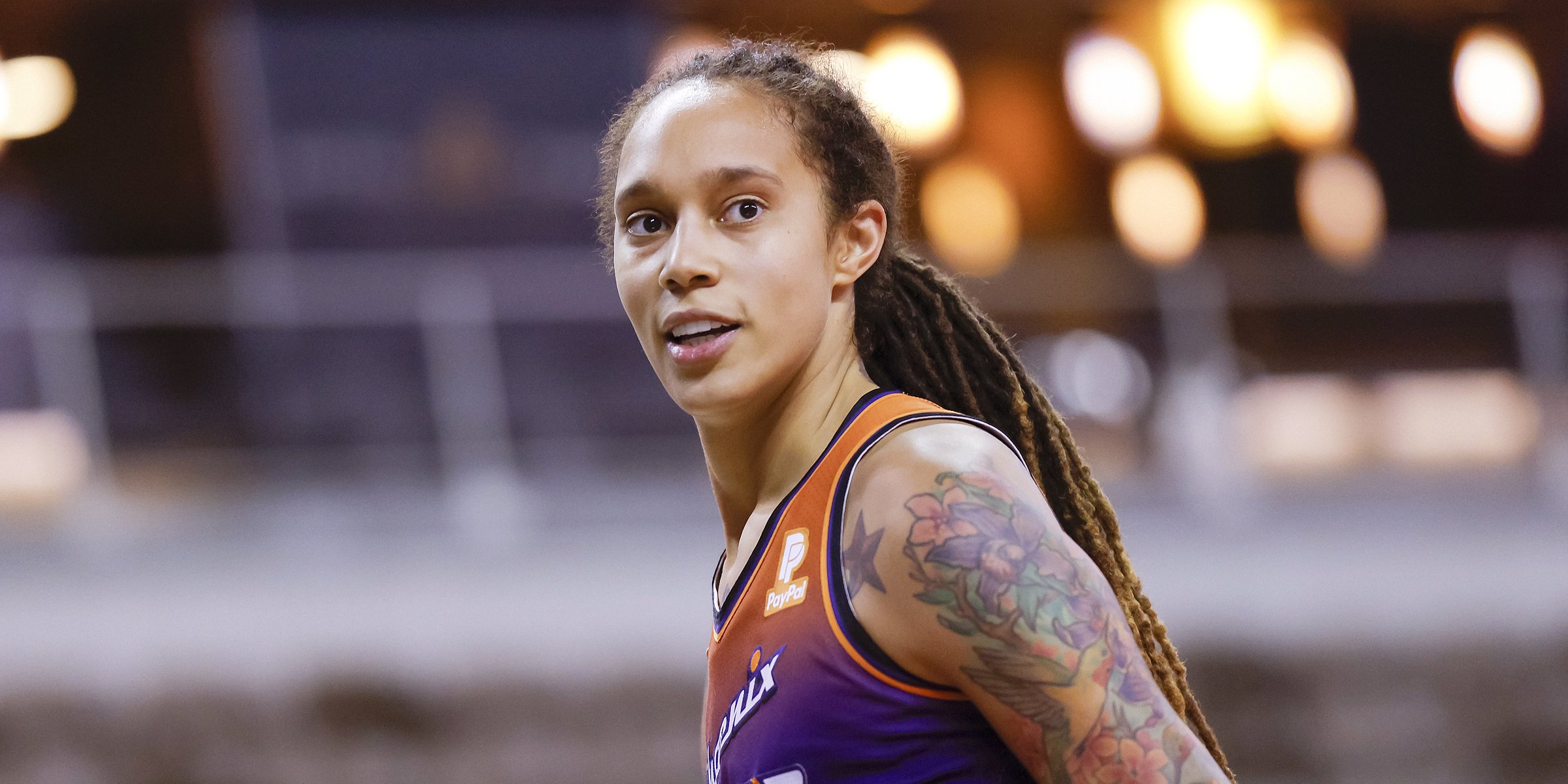 Brittney Griner | Source: Getty Images
Brittney Griner's Parents: She Had a Complicated Relationship with Her Father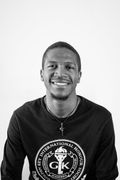 WNBA star Brittney Griner's confession to her parents that she was a lesbian caused a lot of tension with her father, Raymond Griner. This led to Brittney being forced to leave their home, something that her mother, Sandra Griner, was not comfortable with.
Many people who did not know Brittney before 2022 heard of her when she got into the spotlight for being arrested in Russia. The athlete was detained at Sheremetyevo airport after being caught with minimal hash oil in her vaporizer cartridges. Six months after her arrest, she was found guilty and sentenced to nine years.
Brittney's wife, Charelle Griner, and her family back in the United States have been calling for her release. Among those most vocal is her father, with whom she previously had issues over her sexuality. Her mother is always in her corner, waiting to see her baby back home. Here are some details about the Griner family.
Brittney Griner's Father: Former Sheriff and a Marine
Growing up, Brittney had a good relationship with her father, who wanted to protect her at all costs, especially from her older brother, who was full of mischief. The duo used to watch military shows together, and she would ride her go-kart under the watchful eye of the war vet.
Raymond Griner is a former marine who fought in the Vietnam war in 1968 and 1969. After leaving the army, he became a sheriff in Harris County, Texas. Although considered a tall figure, his youngest daughter still towers over him by 7 inches. However, it is visible where her height genes come from.
A video of her dunking while still in High school got over 6 million views on YouTube.
Her Mother Is the "Number One Woman in Her Life"
Although just standing at 5'8, Brittney Griner's mother has supported her baby throughout her life. She was there when her husband forced Griner to leave their house. Griner had initially told her mother that she was gay but had not informed her father because she was afraid of his reaction.
Brittney's mother was only interested in keeping her daughter happy and quickly accepted the news of her sexuality. The pair spent a lot of time together sewing and chasing squirrels. An emotional day in 2014 witnessed Brittney penning an inspirational message to her mother, which read:
"My mom. You are my rock! You are always there for me when I ran in the house, cut up or hurt! You are my doctor/nurse/best friend/heat/my everything! The number one woman in my life!"
Who Is Brittney Griner?
Brittney Griner is the youngest child of Raymond and Sandra Griner. She was born in Houston, Texas, on October 18, 1990. Griner studied at Nimitz High School, where she excelled in basketball. A video of her dunking while still in high school got over 2 million views on YouTube, attracting Shaquille O'neal.
After high school, she went to Baylor University in Waco, Texas, where she continued playing basketball, breaking several records. She was then drafted into the WNBA as the first overall pick by the Phoenix Mercury in 2013 and has played for them ever since. Brittney is also an Olympic medalist with the US national team.
In her personal life, the tall player publicly declared that she was a lesbian on February 11, 2013, during an interview with SI.com. She also highlighted that she was bullied when she was younger due to her physique and sexual orientation. She has been married twice and had two kids in her first marriage.
Tensions between Brittney Griner and Her Dad
Though the relationship between the two was good initially, it started to turn sour the older Brittney got, like her teens. Her father was reportedly too strict and restricted his daughter's time with friends until she was no longer allowed to hang out with them. Her father's distrust of people was said to have informed his behavior.
The tension reached its peak after she informed her dad about her sexuality. He was displeased by the news and banned his daughter from having friends come to their house. He declared that he wasn't "raising no gay girl." Eventually, the tension forced Brittney to move out. The Phoenix Mercury star noted:
"I was finally coming into my own as an adult, but before I could step forward and be exactly the people I wanted to be in public, I had to go through some serious growing pains with my dad."
She's Not the Only Kid in Her Family
Brittney Griner is not the only child her parents have had to deal with. There are three other Griner children, all older than the most prominent family member.
Raymond and Sarah Griner's four kids consist of one boy named DeCarlo and three girls, Shekera, Pier, and Brittney. Little is known about the family as they stay out of the spotlight, although Brittney mentioned them in a few interviews.
Brittney's relationship with her parents is reflected very differently between her mother and father. With her mother, she has always felt understood and supported unconditionally throughout her life. However, her relationship with her father has not always been cordial.
As Griner got further into her teenage years, problems between her and her dad grew. The former military man was stern, and the situation worsened when Griner told him she was gay. However, the pair seemed to mend their relationship later in life.
The information in this article is not intended or implied to be a substitute for professional medical advice, diagnosis or treatment. All content, including text, and images contained on TheCelebritist.com, or available through TheCelebritist.com is for general information purposes only. TheCelebritist.com does not take responsibility for any action taken as a result of reading this article. Before undertaking any course of treatment please consult with your healthcare provider.