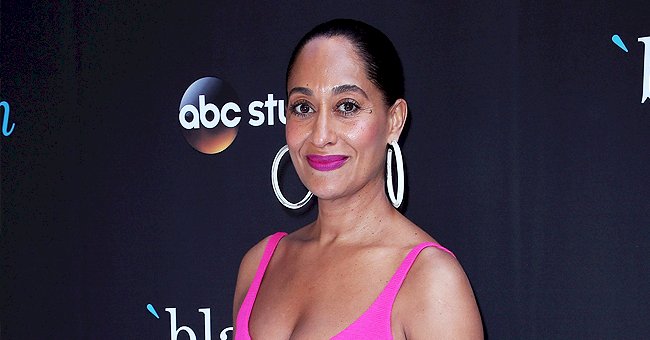 'Black-ish' Star Tracee Ellis Ross' Life Story and Road to Success
Despite coming from a showbiz family, actress Tracee Ellis Ross forged her own path to stardom, relying on her originality.
In the glittery showbiz world, award-winning actress Tracee Ellis Ross has managed to carve out a niche of authenticity and originality. With a career spanning over 20 years, Ross has won several awards, including a Golden Globe, making her the first African American to win the award for Best Performance by an Actress in a Television Series
For the "Black-ish" star, fame came looking for her from the moment she was born, but she managed to walk through it on her terms.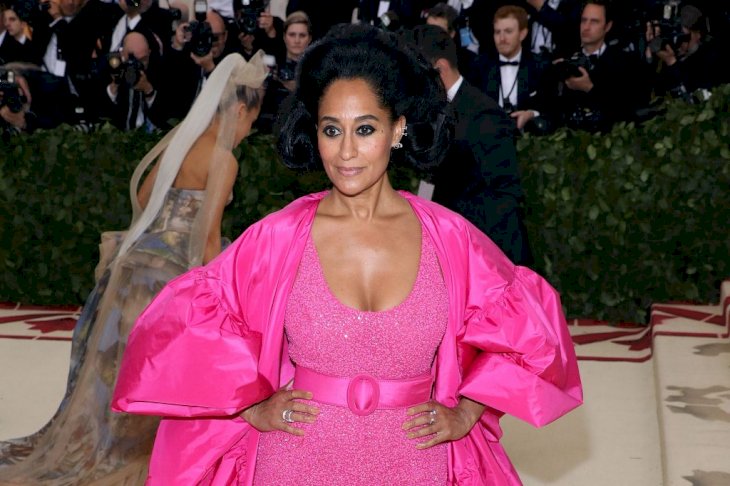 Tracee Ellis Ross attends "Heavenly Bodies: Fashion & the Catholic Imagination", the 2018 Costume Institute Benefit at Metropolitan Museum of Art on May 7, 2018 in New York City. | Photo by Taylor Hill/Getty Images
Tracee Ellis Ross was born on October 29, 1972, in Los Angeles, California, to the iconic singer, Diana Ross, and music manager Robert Ellis Silberstein. She attended the Riverdale Country School in the Bronx and L'Institut Le Rosey in Switzerland and graduated with a degree in theatre arts from Brown University.
After school, Ross ventured into fashion and worked as an editor for top magazines like "Mirabella" before transitioning into modeling. In 1996, Ross got her break into Hollywood with the movie "Far Harbour," and afterward landed roles in films like, "Sue," and "Race Against Fear: A Moment of Truth."
She took up a hosting job on the talk show, "The Dish," for about a year and snagged other movie parts before her big break in 2000. Ross' role as Joan Clayton in the UPN network TV series "Girlfriends" launched her to great heights, giving her the first real taste of success.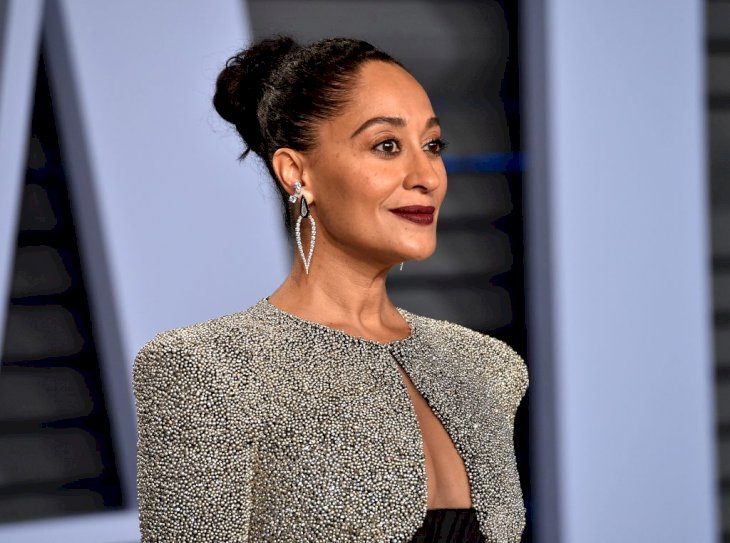 Tracee Ellis Ross at the 2018 Vanity Fair Oscar Party hosted by Radhika Jones at Wallis Annenberg Center for the Performing Arts on March 4, 2018, in Beverly Hills, California. | Photo by John Shearer/Getty Images
The hot show gave Ross critical acclaim and her first set of awards and nominations, which include Seven NAACP Image award nominations, of which she won two, alongside a BET Comedy Award for Outstanding Lead Actress in a Comedy Series
Amid filming "Girlfriends" long-run, Ross was able to feature in some films, including "Daddy's Little Girls" (2007) and "Labor Pains" (2011). She starred in a couple of movies and television shows before snagging another groundbreaking role in 2014, in the hit series, "Black-ish."
In the ABC comedy series, Ross plays the role of Dr. Rainbow Johnson alongside Anthony Anderson. For her stellar performance on the show, she has earned four NAACP Awards for Outstanding Actress in a Comedy Series in 2015, 2016, 2017, and 2018. A Golden Globe Award for Best Performance by an Actress in a Television Series - Musical or Comedy and two Critics' Choice nominations.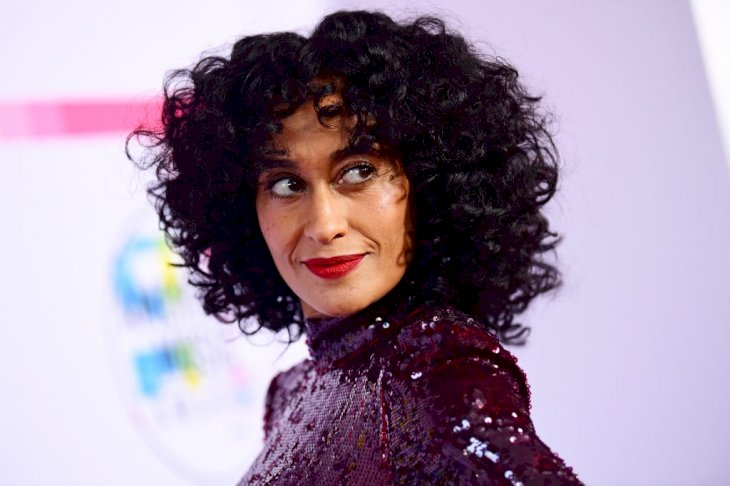 Tracee Ellis Ross attends the 2017 American Music Awards at Microsoft Theater on November 19, 2017, in Los Angeles, California. | Photo by Emma McIntyre/AMA2017/Getty Images for dcp
ON BEING 45 AND STILL SINGLE AND WITHOUT KIDS
Despite having all these accolades to her name, Ross has disclosed that people often look at her like she is incomplete because she hasn't been married and has no kids. She addressed the struggle during the 2017 Glamour's Women of the Year Summit with a heartfelt speech.
The "Mixed-Ish" actress confessed that as a kid, she always dreamed of a wedding and having kids, but alongside, she also dreamt of having an Oscar, impacting the world, and helping women to find their voices.
Tracee Ellis Ross at the Rodarte Haute Couture fashion show on July 2, 2017 in Paris, France. | Photo by Mireya Acierto/Getty Images
However, despite achieving most of these things, many people still view her as unfulfilled. In her words:
"I've built a really incredible life, and I have become a woman that I am very proud to be. And then someone just walks up to you and is like, 'You know, a friend of mine adopted at 52. It is never too late for your life to have meaning, sweetie!' And my worth just gets diminished…"
Amid the pressure, the actress recounts having to take to her journal to remind herself that her life is hers. She has since embraced that truth and hopes other women do the same.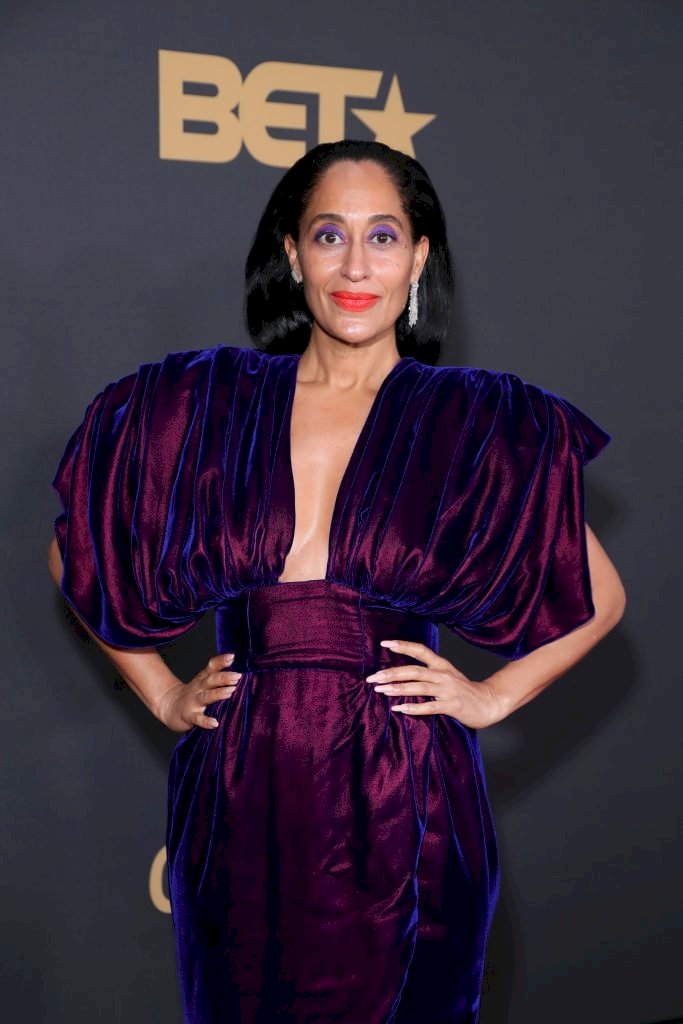 Tracee Ellis Ross at the 51st NAACP Image Awards, at Pasadena Civic Auditorium on February 22, 2020 in Pasadena, California. | Photo by Leon Bennett/Getty Images for BET
THE FIRST BLACK WOMAN TO WIN A GOLDEN GLOBE IN THE LAST 30 YEARS
Regardless of the narrow opinions of society, Ross is still breaking records. Taking the stage at The Beverly Hilton, she took home the Golden Globe award for her role as Dr. Rainbow "Bow" Johnson in "Black-ish" in 2017.
It marked the first time that an African-American woman picked up the award after Debbie Allen in 1983. In her acceptance speech, she gave a heartwarming tribute and dedicated her win to women of color, saying:
"This is for all of the women, women of color and colorful people, whose stories, ideas, thoughts are not always considered worthy, and valid and important. But I want you to know that I see you."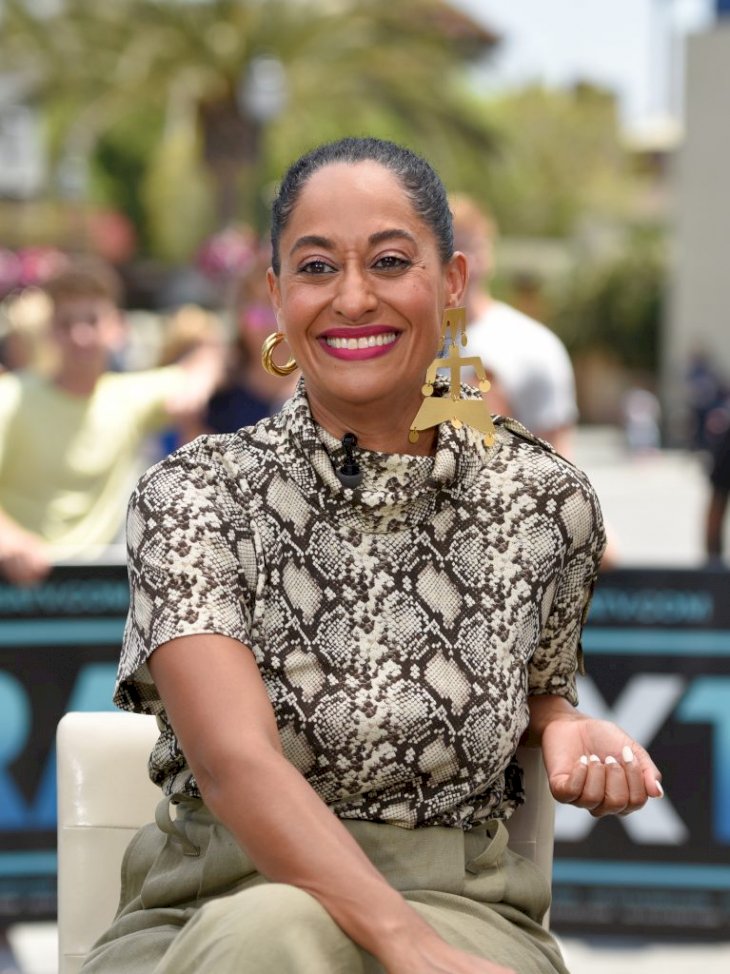 Tracee Ellis Ross visit 'Extra' at Universal Studios Hollywood on July 19, 2018 in Universal City, California. | Photo by Noel Vasquez/Getty Images
HER DEEP CONNECTION WITH HER MOTHER
While Ross undoubtedly carved a path of her own, her success wouldn't have been possible without the help of her mother, Diana.
The "Girlfriends" star confessed that her mother had been the fuel that enables her to do the impossible in her career, recounting how the music icon set up her first major modeling gig.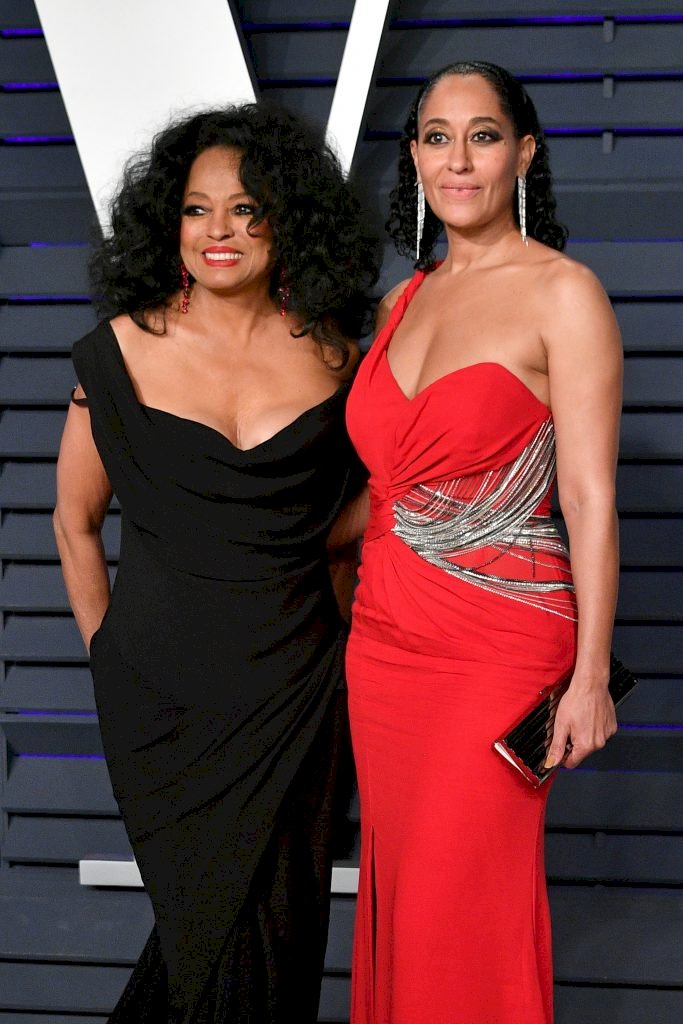 Diana Ross and Tracee Ellis Ross pose at the 2019 Vanity Fair Oscar Party at Wallis Annenberg Center for the Performing Arts on February 24, 2019 in Beverly Hills, California. | Photo by Dia Dipasupil/Getty Images
She also noted that her unique fashion sense was gotten from her mother and was one of the inspirations behind her decision to act.
No doubt, Diana's influence is so vivid in Tracee as she embarks on her own journey to greatness.