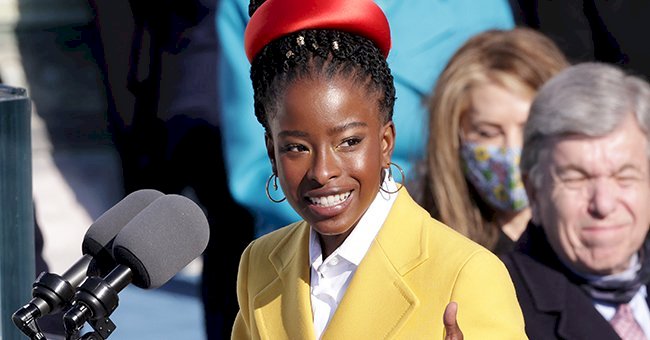 Amanda Gorman is the Youngest Poet to Recite at a Presidential Inauguration - Inside her Life & Career
Amanda Gorman has been causing chills and amazement with her work for quite some time now, and although she has an impressive resume for a 22-year-old, she just hit a new professional peak after reciting at the presidential inauguration on January 20.
Joe Biden's presidential inauguration was a star-studded event, and yet, despite big celebs like Lady Gaga and Jennifer Lopez performing at the ceremony, it's Amanda Gorman who everyone has been talking about.
The young lady, who wrote and recited the poem "The Hills We Climb," is the youngest person in the United States' history to perform at a presidential inauguration, an honor she doesn't take for granted.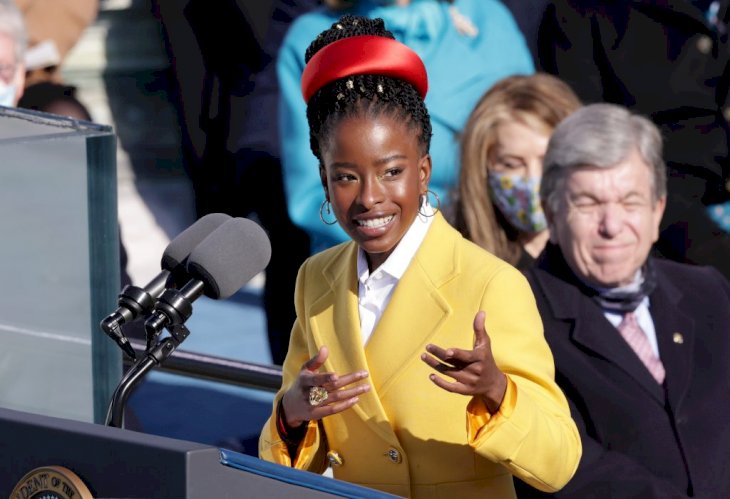 Amanda Gorman speaks during the inauguration of U.S. President Joe Biden on the U.S. Capitol on January 20, 2021 in Washington, DC. | Photo by Alex Wong/Getty Images
She saw her inclusion in such a historic event as an opportunity to represent her generation, and to let young people see that they too can have a voice.
Here's everything we know about this rising poet and her participation in the inauguration.
HER EARLY LIFE & EDUCATION
Born in 1998 in Los Angeles, Gorman has a twin sister, Gabrielle, who is an activist and filmmaker. The girls' mother is Joan Wicks, a middle school teacher who had a great influence on Gorman.
Gorman's love for poetry and literature started early on, as she remembers how, in third grade, her teacher's read of Ray Bradbury's "Dandelion Wine" caught her attention.
She started writing early on, but reciting was something she wasn't so sure about, especially because she was diagnosed with a speech impediment.
In an interview with the L. A Times, Gorman admitted that all writers experience anxiety about the quality of their work, but for her, the pressure was on whether she could say what needed to be said. She said:
"I don't look at my disability as a weakness. It's made me the performer that I am and the storyteller that I strive to be."
After graduating from high school, Gorman a Milken Family Foundation college scholarship and she went on to study sociology at Harvard, graduating cum laude in 2020.
At 16, Gorman became the youth poet laureate of Los Angeles, and in 2017, she became the first National Youth Poet Laureate. That same year she received a Genius Grant from OZY Media.
She has performed at the Library of Congress, and for personalities such as Lin-Manuel Miranda, Al Gore, Secretary Hillary Clinton, and Malala Yousafzai.
Gorman has two upcoming books that will be published soon, "The Hill We Climb," a poetry collection, and a children's book, "Change Sings: A Children's Anthem."
Gorman not only delivered a powerful poem at the inauguration, she was also praised by her choice in outfit.
The young poet wore a Prada yellow double-breasted coat and matched it with a contrasting red headband from the same designer atop of her braided hair. The coat, she told Vogue, was a nod to first lady Jill Biden, who recommended her for the job in the first place.
On top of that, Gorman also revealed she got a call from Oprah Winfrey, who told her she ordered the gloves and coat that Maya Angelou wore when she did her inauguration poem.
Winfrey told Gorman she wanted to continue the tradition, so she sent her jewelry with a lot of meaning, including a ring that has a caged bird, to symbolize "I Know Why the Caged Bird Sings," and a pair of gold hoop earrings from Greek designer Nikos Koulis.
Gorman said of fashion that "it has so much meaning to me, and it's my way to lean into the history that came before me and all the people supporting me."
Gorman's career is just starting, and now that she got worldwide attention, it's clear that her path will be filled with more opportunities, and she's up for the challenge, as she has mentioned before that one of her goals is running for president in 2036.