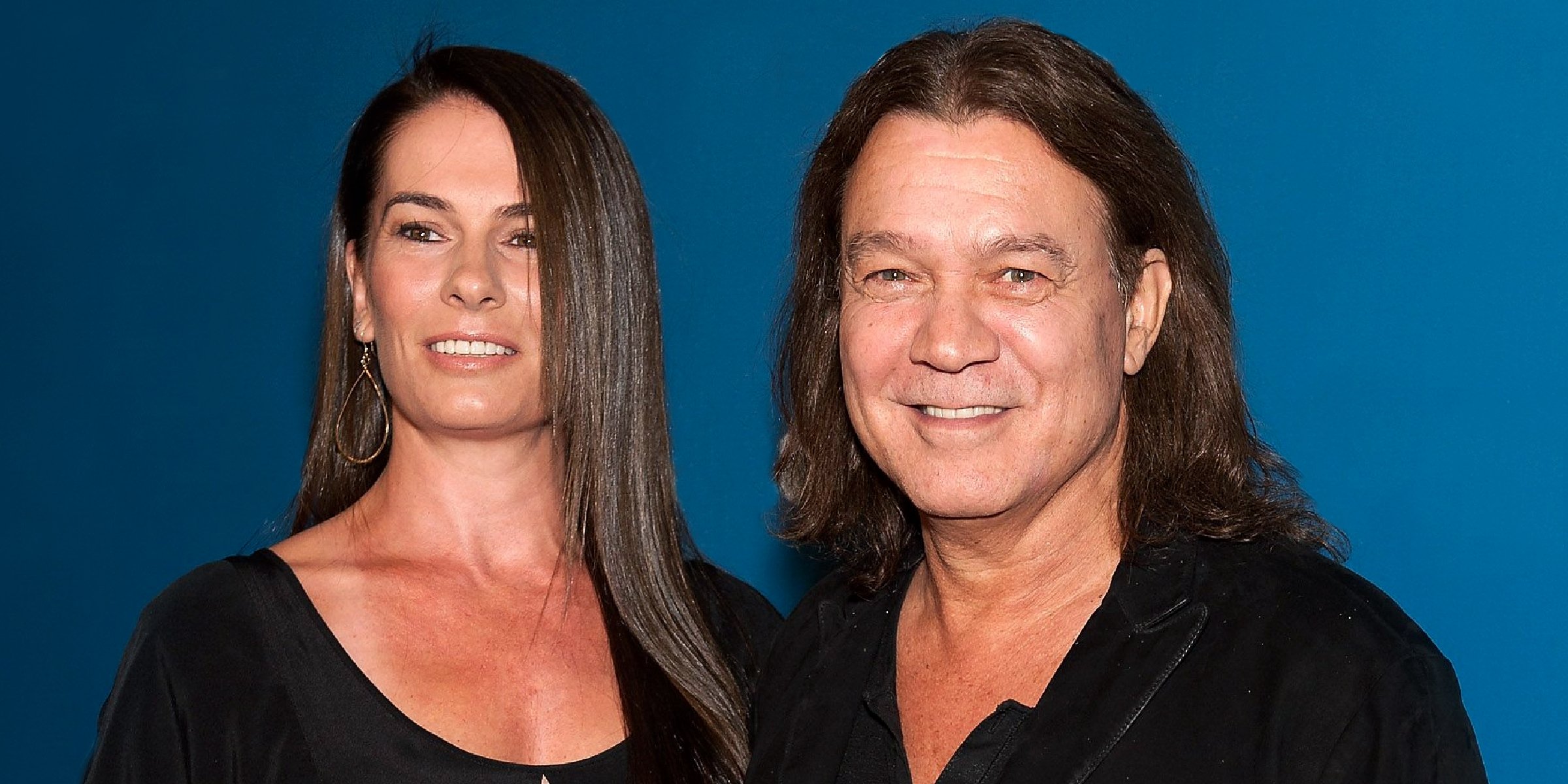 Getty Images
7 Facts about Eddie Van Halen's Wife Janie Liszewski

Janie Liszewski may have been popularly known as the wife of the late musician, songwriter, guitarist, keyboardist, and backing vocalist Eddie Van Halen. Still, she is also a woman of many talents.
Before her marriage to Eddie Van Halen, Janie Liszewski had already made a name for herself. She is a specialist in different professions and was successful at her job.
When Eddie Van Halen died at 65 in 2020, the world lost a true legend, and the rock and roll world would miss him. He had battled cancer and had suffered various health crises over the years.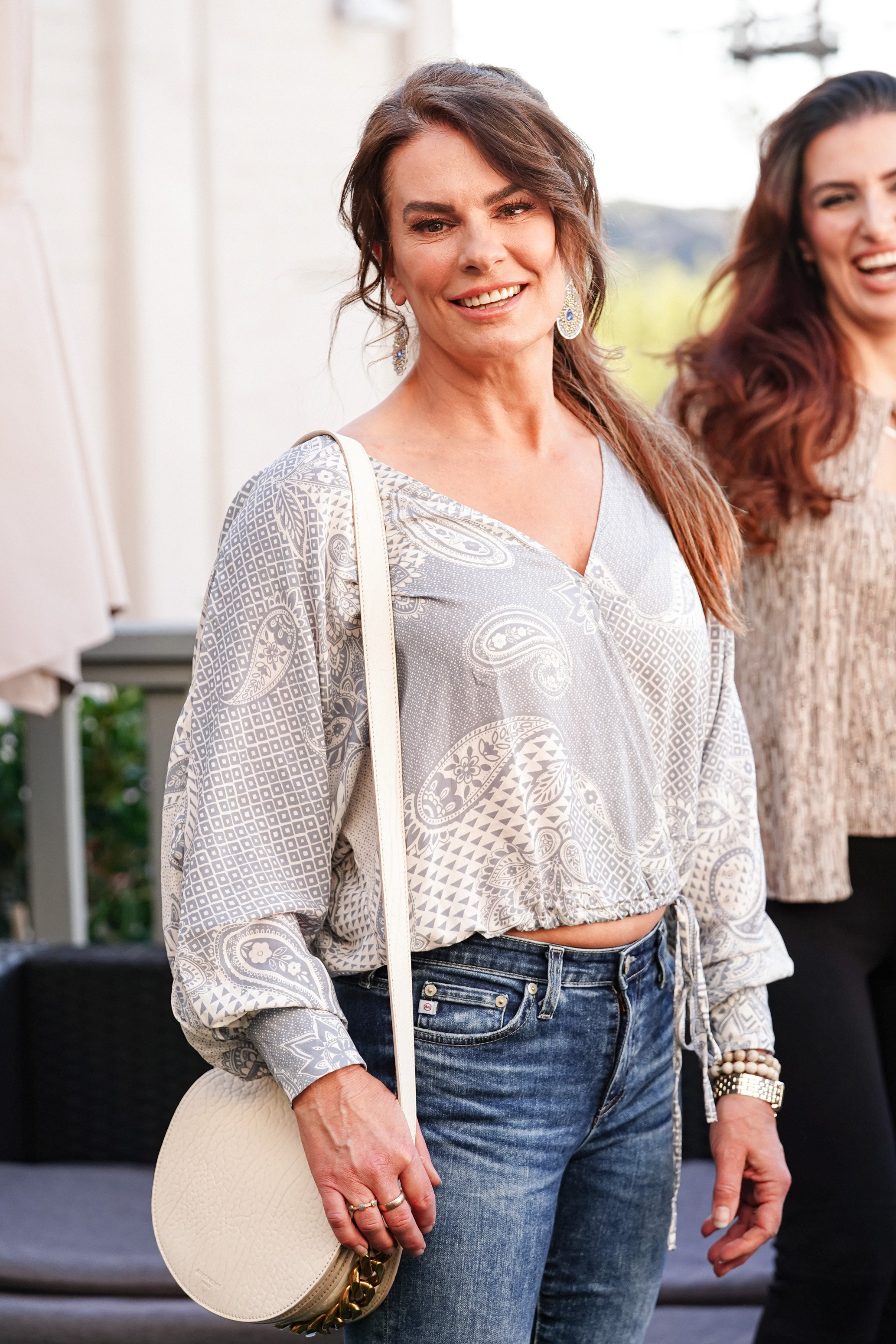 Photo of Janie Liszewski on February 9, 2022 | Source: Getty Images
The guitar master was survived by his son, bass guitarist Wolfgang Van Halen, brother, drummer Alex Van Halen, and wife Janie Liszewski.
According to her Instagram bio, Liszewski is a dancer, disc jockey, and pro wrestling manager, who is into fitness, fashion, food, fun, flowers, and the dog, Kody Van Halen, which she shared with her late husband. Let's take a look inside her current life.
SHE IS A DANCER
Liszewski has a passion for dancing. In 2017, she participated in her first ballroom dance competition in the theater arts category in Scottsdale, Arizona.
In 2022, the dancer reminisced about her start in the dancing world and how things have changed over the years. She had danced with different partners and had learned more styles of dance.
Liszewski revealed that her weight had also gone up and down several times, but she had grown older and wiser. She further stated:
"Lost too many family and friends, major injuries, less flexibility, PTSD, anxiety, depression, lots of therapy, more wrinkles, less laughter. BUT still pursuing my passion and grateful for every day I get to dance."
In 2017, she met Louie when she organized a charity benefit and asked her then-partner to invite a dance team to perform. They met again at the birthday party of another dancer.
They soon became constant dance partners and created various social media pages for their dancing as a couple. On their pages, they post photos and videos of their performances and show details of their dancing and private lives.
JANIE IS ALSO IN THE WRESTLING BUSINESS
Liszewski is also making a career as a wrestling manager with her alter ego Lita Lamae. She is also working as a wrestling manager with her dance partner Louie.
In 2020, Liszewski mentioned that her favorite wrestling match took place in Barstow for the Christmas toy drive for Destination 6. She wrestled Anthony Houser alongside her partner Louie.
On August 1, 2020, she celebrated her first anniversary as a pro wrestling manager. Liszewski said:
"It's been an adventure unlike any other, and I'm still learning, but so much fun. Thank you to @kinglouie54 for inviting me into your #prowrestling world and transforming me into your sidekick, #TheDancingQueenLitaLamae. Here's to the next year and beyond!"
JANIE MET EDDIE VAN HALEN THANKS TO HER WORK
Dancing and pro wrestling management are not all the professions Liszewski has been involved with. In the middle of the 2000s, she ran a public relations firm called High Profile Media.
This career path led her to meet Eddie Van Halen, who later became her husband. The pro wrestling manager was a publicist in the adult entertainment industry and later became her husband's publicist.
The dancer later revealed that it was a great honor for her to work with the legendary musician. It was also a dream come true in many capacities.
On August 4, 2008, while they were on vacation in Hawaii, the couple who had started dating became engaged. The proposal had taken place in a private room at Tiffany's.
On June 27, 2009, the couple tied the knot in an evening wedding in the garden of the musician's house in Studio City, California.
The bride walked down the aisle in a Hanna Hartnell champagne and pink custom-designed gown while the Sonus Quartet played her husband's "When It's Love" power ballad.
Liszewski's brother-in-law was the ordained minister in the nondenominational service, while her stepson was her husband's best man.
Even though the bride's mother gave her away, her dog, Kano, walked her down the aisle, and her sister was her maid of honor. The bride also wore matching Bulgari earrings and bracelets to complement her dress.
For footwear, the bride opted for flip-flop sandals like her husband, who paired his with Sy Devore cotton pants, and un-tucked buttoned-down shirts.
The musician's ex-wife, whom he divorced in 2006, also attended the ceremony, where their 100 guests dressed casually.
The ceremony lasted for about 30 minutes, and the couple read the vows they had written before exchanging the rings they had designed together.
After exchanging vows, they opened up their non-alcoholic bar to their guests and served an assortment of appetizers from corn dogs and mini hamburgers to French fries.
The dinner that followed was an organic treat. It included baby arugula salad, Mojito-marinated prawns, and heirloom tomatoes. Their cake was a simple, elegant wedding cake decorated with white hydrangeas.
It had layers of white chocolate, strawberries, and whipped cream. Afterward, the couple had their first two dances based on one song selection from each party.
The party continued into the night, with DJ KMP thrilling guests on the dance floor. After the party, the couple gifted their guests Calvin Klein and Kate Spade vases and flowers, among other sweet treats.
EDDIE'S DEATH SHOOK JANIE HARD
Liszewski felt grief when her husband of over a decade died. She took to her Instagram to pay tribute to him. In her caption, she said:
"My husband, my love, my Peep, My heart and soul have been shattered into a million pieces. I never knew it was possible to cry so many tears or feel such incredible sadness."
She further revealed that even though their journey as a couple had its ups and downs, they always had a connection and love that would always be.
Liszewski further stated that saying goodbye to him was the hardest thing she had ever had to do. However, she believed she would see him again soon in a place with no pain or sorrow.
On the first anniversary of his death, she also wrote another heartfelt tribute. The dancer wrote that she thought about his laugh, smile, and kindness every day.
2020 WAS A TOUGH YEAR FOR JANIE
Losing a husband is tremendous grief for anyone. However, Liszewski had to deal with something much more in one year. The same year Eddie died, she also lost her brother and mother.
On June 17, 2020, she revealed on Instagram that she had lost her brother and was brokenhearted. In November 2020, the dancer revealed that her mother was also gone.
In her Instagram post revealing the death of her mother, Liszewski wrote:
"Mom, beautiful mom, has left this earth to be with her husband Martin, son Tom, and son-in-law Ed. I am absolutely devastated and just don't know how much more I can take."
JANIE HAD A CANCER SCARE
Before losing her husband to cancer, Liszewski had also had a cancer scare. In 2019, she revealed that she had abnormal nodules on her thyroid and was constantly being monitored by doctors.
After a while, the pro wrestler was relieved and grateful for some good news. The doctors told her that the nodules had not grown or changed and were not cancerous.
After her husband's death, she had another scare in 2021. After a second biopsy, she confirmed that she had benign lumps in her breasts.
Liszewski was once again relieved and grateful as she thanked her fans for their support, informative posts, and kind words. She also told them to keep an eye on their health as it was necessary.
JANIE LOVES POMERANIANS
Despite being extremely private, Liszewski has never hesitated to show that she is clearly in love with Pomeranians, a breed of dogs with a fascinating history.
Her previous dog Kano even walked her down the aisle in 2020. In 2021, she revealed that her latest dog, Kody, had turned 12. He often appears on her social media pages, and she wished him a happy 12th birthday.